STAMFORD, VT.
F or decades, the letters gathered dust in a North Adams attic.
Tucked away inside them was the story of Henry and Doris Contois, a medic stationed in Paris and his wife at home, as they navigated the anxious separation of the World War II years — a story that their daughter, Carol Ethier-Kipp, began to discover just six years ago.
Her son had bought the house after her parents died and, when he began to renovate the upstairs, rediscovered the trove of wartime correspondence. He sent the letters up to Stamford, Vt., where Ethier-Kipp, a native of North Adams, now lives.
She was captivated.
"I would stay up late at night and get up early in the morning, and just keep reading and reading," she said. "I was worrying about them, even though I knew everything had ended up OK."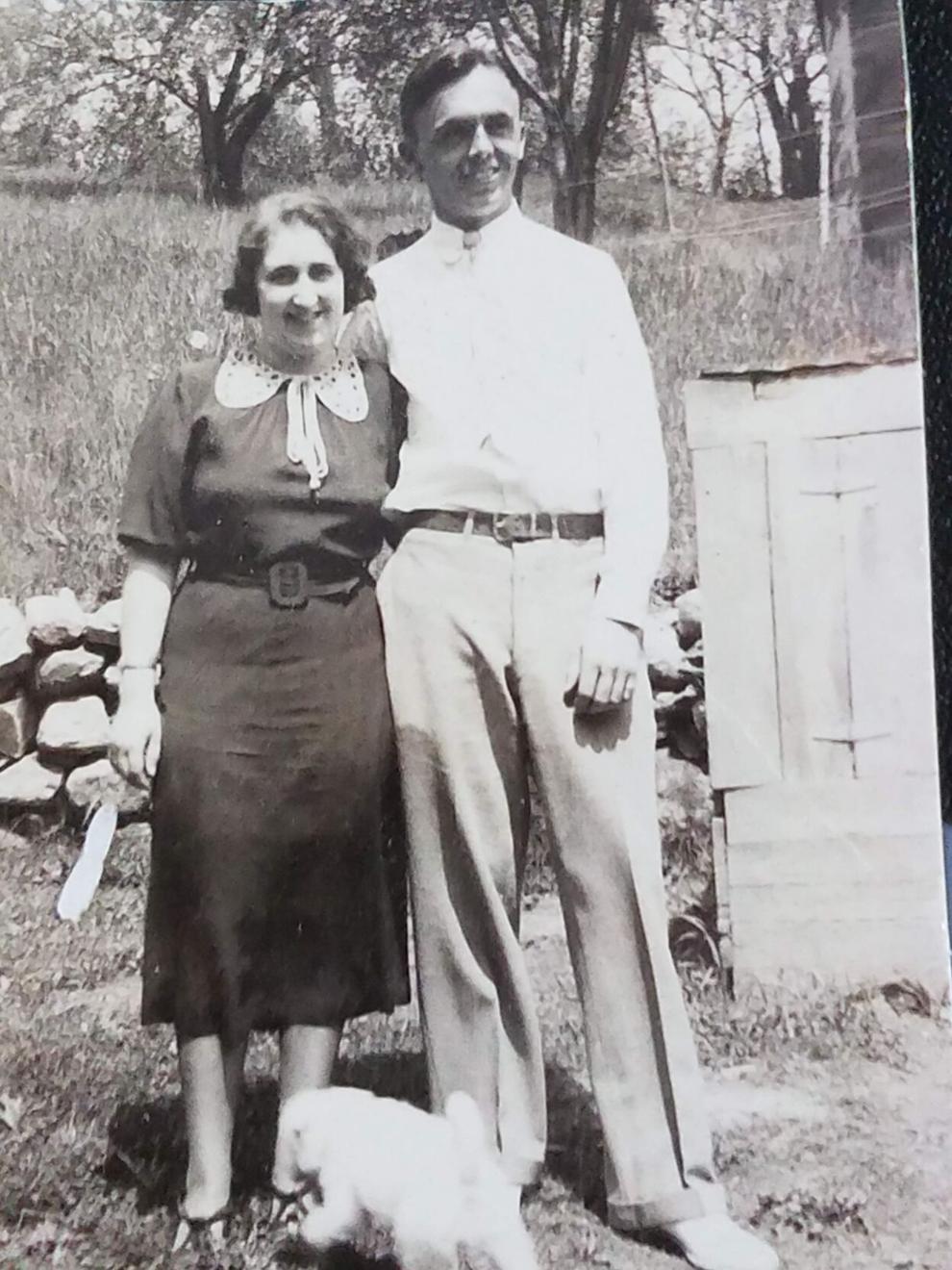 Ethier-Kipp has detailed those letters in a book out on Veterans Day, "A Soldier's Letters: Keep the Home Fires Burning," published by the Berkshire Emporium.
Her book paints a picture of the war through the eyes of her parents as they carried out their daily responsibilities and fretted over each other for nearly three years, from August 1943 to March 1946.
"It's about how they were dealing with things emotionally, the worry and the anxiety," Ethier-Kipp said. "The anguish of being apart. And all the uncertainties, too — whether he'd return in one piece."
Ethier-Kipp knew about the letters for years, but her parents rarely would speak of them, as though they were "entombed" in the attic, she wrote in the introduction to the book.
When her son sent her the letters in 2014, she began to learn how her parents survived "an unsettling era."
Reading all 939 letters was "overwhelming and emotional," she said. But, what came next also was daunting. She had decided to make them public.
Ethier-Kipp, now 73, spent years surrounded by books during her career as an elementary school librarian. But, she never had written one herself, until she set about weaving together a narrative of Henry and Doris Contois' lives during the war.
She said she felt called to publicize the letters because of the dwindling number of World War II veterans still alive to tell their own stories.
"We're losing our World War II veterans at a very rapid rate these days," she said. "Those of us who are left behind have to keep the story out there, and let people know what was going on."
The home fires
From the outset, the domesticity of the letters captivated her. While many correspondences from World War II describe battles and military operations, Ethier-Kipp said, these letters center on the inner lives of a couple managing separation amid incredible uncertainty.
The name of the book comes from the coal stoves, one of Doris Contois' primary responsibilities as a childless wife waiting at home in North Adams — and a constant source of concern for Henry Contois as he tended to wounded soldiers in a Paris hospital.
In one letter from April 1944, he reassured her that "three tons of chesnut coals" was the correct amount.
"Don't shake too many ashes out of that fire, honey," he added.
"Back in those days, the man of the house took care of the stoves," Ethier-Kipp said. "All of a sudden, [my mother] had to learn how to do it. He was very worried she would run out of coal. … That kind of anxiousness is in his letters."
For her part, Doris managed without her husband. She kept the house warm, worked extra shifts on Saturdays to support the war effort, and worried constantly about her husband. Each week, Ethier-Kipp said, her mother sent a box of candy, cigarettes, shaving cream and soap overseas to France. And she would deliver the local news overseas, once writing to inform Henry that her employer, Sprague Specialties, had changed its name to Sprague Electric.
"Through the letters, I was able to find out an awful lot about what was going on back in North Adams," Ethier-Kipp said.
Before the war, Henry had worked at the Hoosic Cotton Mill on Union Street. But, in his letters, he wrote that he hoped to secure a new job after the war. Once he returned home, he trained in oil burner servicing, and eventually took over a small plumbing and heating company in North Adams.
A fitting job, Ethier-Kipp said, for a man who worried so long about his wife's stoves.
"Now, he was keeping the home fires burning for hundreds of people," she said.
With the book complete, Ethier-Kipp hopes other children of World War II veterans will reach out to her and share their own stories. And even with these detailed accounts of how her parents survived the war, she still wishes they had shared more about those years.
"I wish I had asked more questions," she said. "But, I feel very blessed. I realize it now more than ever."
"A Soldier's Letters: Keep the Home Fires Burning" is available for purchase at Berkshire Emporium and at berkshireemporium.com. Ethier-Kipp plans to donate some of the proceeds from the book to local organizations that support veterans.