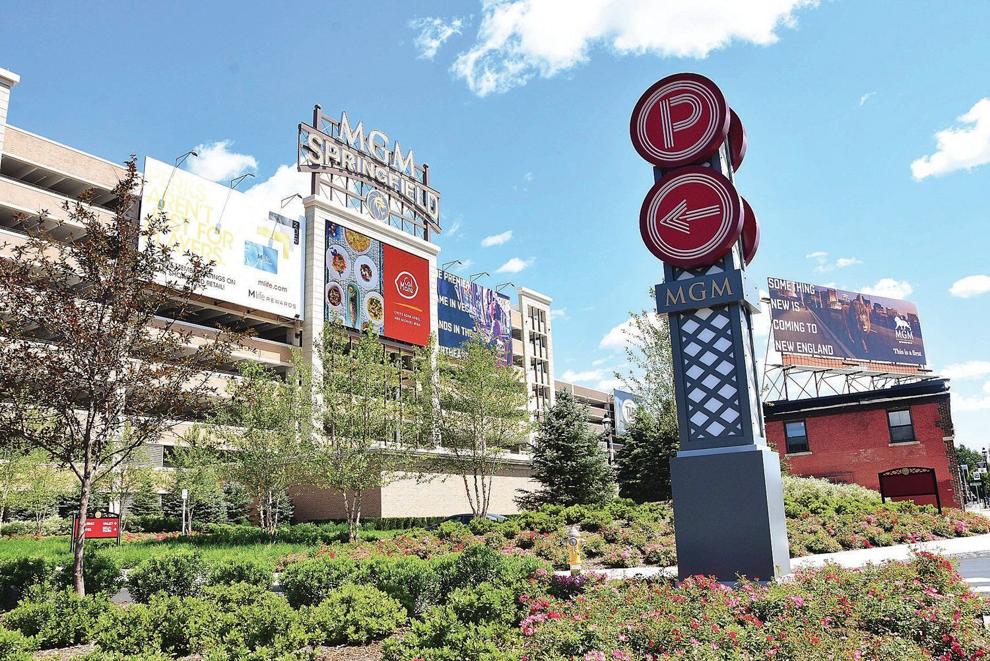 NO POKER, NO NUMBERS: Even with a free car dangled (figuratively) people were not flocking to the MGM Springfield casino on a recent Saturday.
Though the state's casinos have been able to operate since last July, the pandemic has sapped attendance. Casinos are allowed to run at 40 percent capacity. But when the Springfield casino pitched a car giveaway March 27, it drew 1,944 participants, according to a report from the state Gaming Commission. That's a quarter of capacity.
Other state casinos are weathering the same public hesitancy. On that same March day, the three casinos saw 25 percent capacity. The scene inside these places isn't a festive, to be sure. Gamblers encounter plexiglass barriers, masking rules and a smaller number of table games. The biggest factor in the customer shrinkage may be poker. It's not allowed. Full house? Not in the cards.
BY THE NUMBERS: Berkshire County saw no new COVID-19 deaths over the weekend, leaving the total at 281, with the confirmed case count up 40 on Saturday and 30 on Sunday to 5,879, the state Department of Public Health said. A week ago, the death total was 278 and the case total was 5,641. A month ago, the death total was 264 and the case total was 4,938.
The DPH said 8 new deaths were reported in Massachusetts, pushing the statewide total to 17,042. Confirmed cases rose 1,831 to 619,885.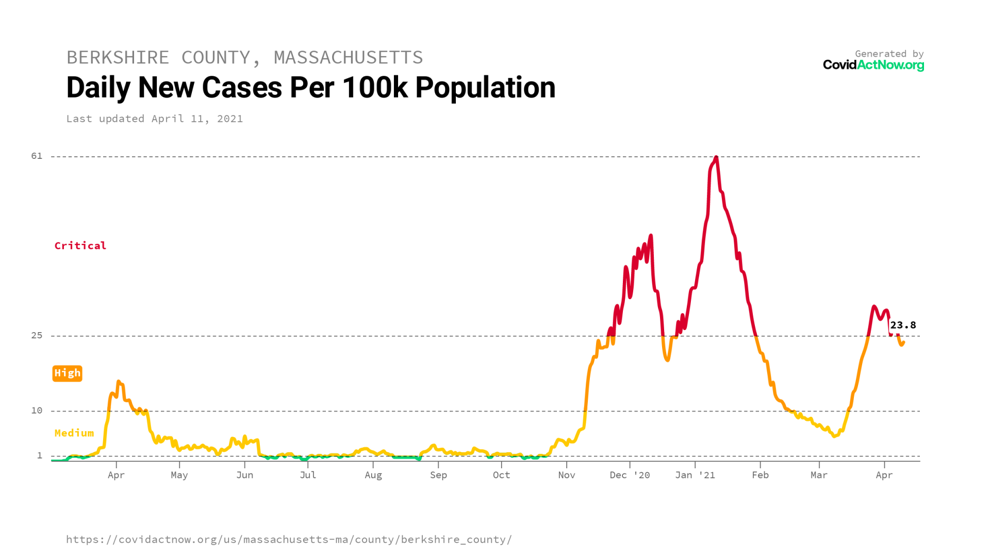 NUMBER OF ACTIVE CASES: 36,466 statewide, up from 34,157 a week ago.
LOGAN AIRPORT LAGS: Federal officials say people who have completed their vaccine courses can travel. That's the word, but not yet the reality. And it appears that the state's main airport is suffering a deeper drop in travel than other U.S. airports.
In a chalk talk Friday, the head of the Massachusetts Port Authority said passenger travel through Logan Airport remains down by almost 70 percent from its pre-pandemic level. That compares to national air travel being off by half.
Logan is said to rely more on business and international travel, both of which have been especially vulnerable to cancellations due to the pandemic. The Port Authority CEO, Lisa Wieland, told the Legislature's Joint Committee on Tourism, Arts and Cultural Development that she expects it will take three to five years for air travel volumes to come back.
"On a typical day in 2019, we'd have about 1,200 inbound and outbound flights a day. Right now, we're averaging around 500 to 550," Wieland told the committee.
WESTERN MASS. PICTURE: The case totals (and death counts) in neighboring counties as of Sunday: Franklin, up 11 to 2,321 (110); Hampshire, up 22 to 8,632 (284); Hampden, up 162 to 47,792 (up 1 to 1,468).
HOSPITAL CHECK: Berkshire Medical Center does not update its COVID-19 patient census over the weekend. Statewide, 698 people are hospitalized, down from 707 a week ago. Of those hospitalized, 172 are in ICU and 100 are on ventilators.
WIDER WORLD OF COVID: Global cases top 135,761,557, with 2,932,239 deaths, according to data provided by Johns Hopkins University. The U.S. has seen at least 31,189,567 cases and 562,059 deaths.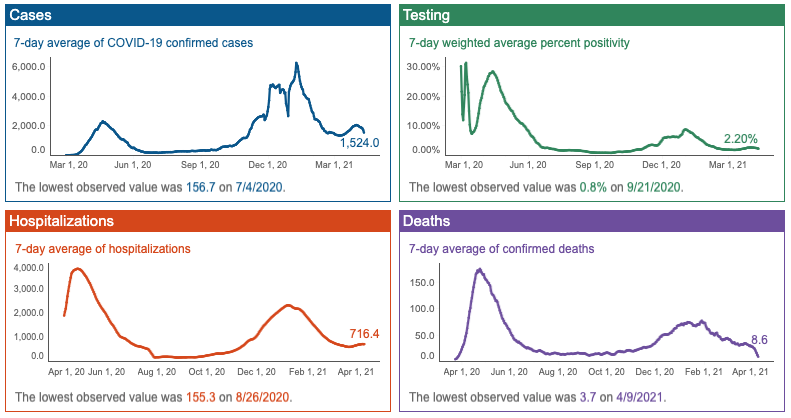 LEADING INDICATORS: The DPH provides the following statistics as indicators in the fight against coronavirus infection. Sunday's figures:
– Seven-day average of new confirmed cases: 1,524. That is down from 1,579 on Feb. 15.
– Seven-day weighted average of positive test rate: 2.2. That is up slightly from 2.19 on Feb. 15.
– Seven-day average of number of COVID-19 patients in hospitals: 716. That is down from 1,258 on Feb. 15.
– Seven-day average of COVID-19 deaths: 8.6. That is substantially down from 38.9 on Feb. 15.
AT THE COLLEGES: Local colleges report the following number of cases:
Williams College: Past week: One case based on 4,104 tests (Sunday).
MCLA: Past week: No cases based on 183 tests (Friday). The college shifted to online only classes April 5, after an outbreak of COVID-19. All residence halls were to be vacated by Sunday.
Bard College at Simon's Rock: Past week: No cases based on 469 tests (Thursday).
JUST THE FAQS: The Berkshire Eagle is regularly updating answers to frequently asked questions about access to the COVID-19 vaccine. Visit the Vax FAQs in the Coronavirus section on the home page at berkshireeagle.com.
COVID-19 WEBSITE AND INFOLINE: For information on vaccines and to schedule an appointment, when you are eligible, visit getvaccinatedberkshires.org.
INFORMATION ON TESTING: "Stop the Spread" testing sites are open at three Berkshire Health Systems locations. Tests will be conducted for any reason, with the state picking up the cost. To schedule a test, call the toll-free hotline, 855-262-5465, from 8 a.m. to 4:30 p.m. daily.
Locations are: Pittsfield, 505 East St., St Luke's Square, adjacent to BHS Urgent Care Center; North Adams, 98 Church St., next to the city library; Great Barrington: 475 Main St. Tests can also be obtained through CVS by filling out a form online.
JOIN US: Quality local journalism, like you find in The Checkup, needs your support. When you and your family subscribe to us, that's the fuel we need to keep reporting the essential news you want. Join us. Help us build our community. We are offering a 30-day free trial to readers of The Checkup.
How can we make The Checkup better or more informative? Email us at lparnass@berkshireeagle.com.