BY THE NUMBERS: Berkshire County's death toll rose by two on Thursday to 114, with the confirmed COVID-19 case count climbing 30 to 2,360, the state Department of Public Health said.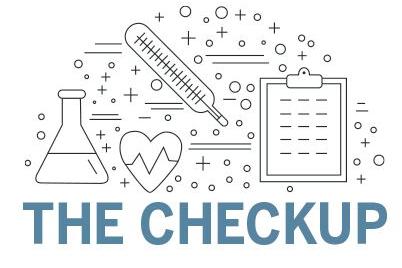 [With this daily feature, The Eagle runs down breaking local developments in the coronavirus crisis.]
The DPH said 44 new deaths were reported in Massachusetts, pushing the statewide total to 11,305. Deaths including those listed as probably caused by COVID-19 is 11,558. Confirmed cases rose 4,985 to 297,301. According to data provided by Johns Hopkins University, 187,221 people in Massachusetts with COVID-19 have recovered.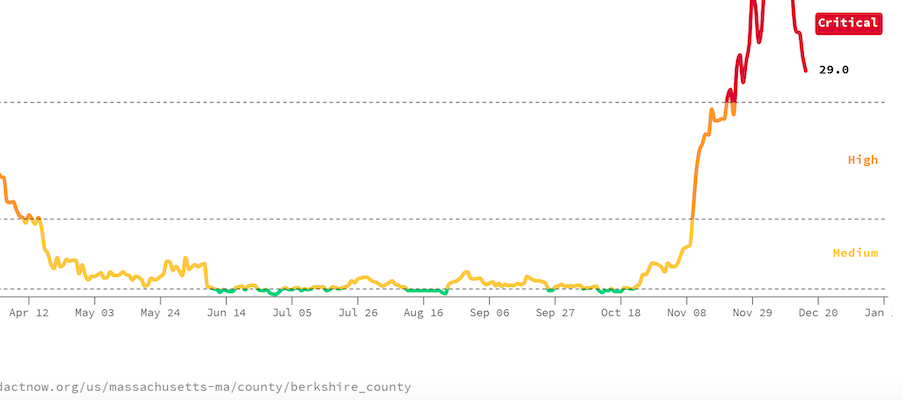 NUMBER OF ACTIVE CASES: 76,215 statewide; 815 active cases in Pittsfield; 438 households in quarantine in Pittsfield.
LAST TWO WEEKS AT A GLANCE: In its weekly report Thursday, the state Department of Public Health provided this COVID-19 data for Berkshire County:
Total number of cases: 4,179
Case in last 14 days: 893
Relative change: Higher
Total tests: 169,607
Tests last 14 days: 22,703
Number positive results last 14 days: 1,000
Percent positive: 4.4 percent
Change in percentage of positive cases: No change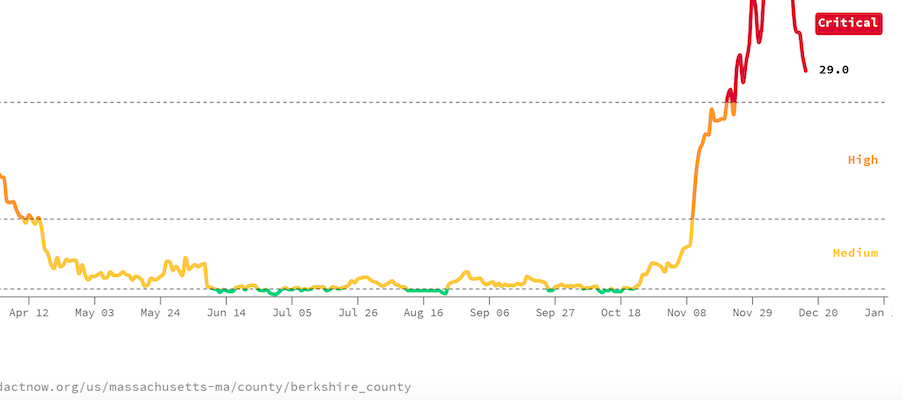 A SCAN OF NEW LOCAL CASES: The following larger Berkshire County cities and towns had these new confirmed cases, the DPH said Thursday: Adams, 30; Dalton, 22; Lee, 29; Lenox, 35; North Adams, 32; Pittsfield, 328; Williamstown, 21.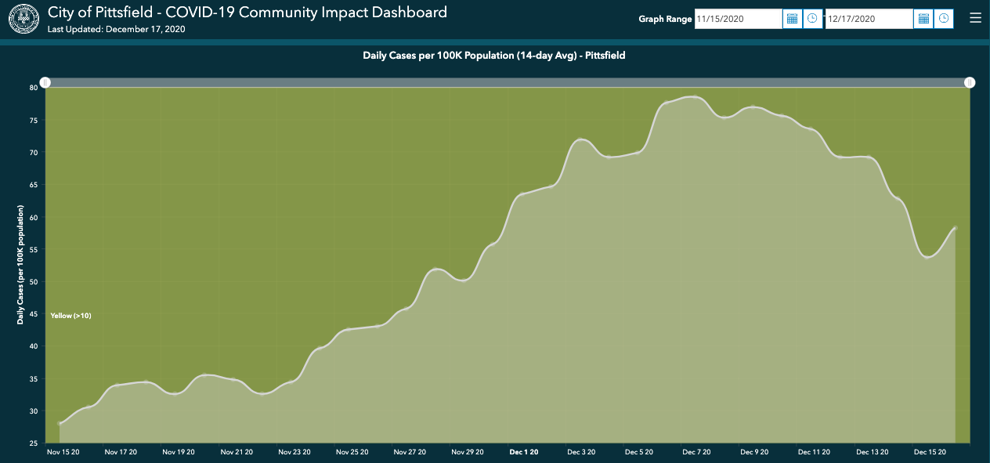 WESTERN MASS. PICTURE: The case totals (and death counts) in neighboring counties: Franklin, up 45 to 1,075 (81); Hampshire, up 52 to 3,090 (up 2 to 177); Hampden, up 370 to 21,772 (up 7 to 986).
RED AND MORE RED: The State House News Service reports that for the first time, most cities and towns in the state now face the highest risk level possible for COVID-19 and show up as red in the DPH's newest statewide report. That means 187 of the state's 351 municipalities are marked red, reflecting both high percent positivity rates and high figures of cases per 100,000 residents. The number of municipalities in the red was 158 last week. On Nov. 6, the number in the red was just 16.
LONG-TERM CARE WATCH: As of Thursday, 29,264 cases have been confirmed among residents and staff of long-term care facilities. In all, 408 facilities have had at least one confirmed case and have seen 7,084 deaths linked to COVID-19.
HOSPITAL CHECK: Berkshire Medical Center reported caring for 31 COVID-19 patients. Fairview Hospital in Great Barrington had no cases. Meantime, BMC reported having tested 42,357 people, with 1,802 positive results since the pandemic began. There were 514 pending test results. In the last seven days, BMC reports a 4.2 positivity rate in its tests; statewide, that same rate as of Thursday was higher, at 6.02.
Statewide, 1,871 people are hospitalized, with an average age of 67. Of those hospitalized, 383 are in ICU and 207 are on ventilators.
To date, 9,809,105 tests for the virus have been conducted in Massachusetts, according to Johns Hopkins.
WIDER WORLD OF COVID: Global cases top 74,757,981, with 1,658,290 deaths, according to data provided by Johns Hopkins University. The U.S. has seen 17,149,231 cases and 310,095 deaths.
LEADING INDICATORS: The DPH provides the following statistics as indicators in the fight against coronavirus infection. Each provides a number and then a change in either the count or "lowest observed value." Thursday's figures:
– Seven-day average of new confirmed cases: 3,204, up 1,944 percent
– Seven-day weighted average of positive test rate: 6.0, up 681 percent
– Seven-day average of number of COVID-19 patients in hospitals: 1,761, up 1,034
– Seven-day average of COVID-19 deaths: 45, up 330 percent
MESSAGE TO BAKER: GOOD, BUT KEEP GOING: A small group of lawmakers, none of them from the Berkshires, is asking Gov. Charlie Baker to clamp down more on social activity in the pandemic. The group called Thursday for Baker to shut down indoor dining and other types of indoor activities, due to increases in infections. The lawmakers said a recent rollback — to Phase 3, Step 1 — was welcome but not enough.
"Unfortunately, we believe a lot more has to be done to slow the spread of the coronavirus," the legislators said. The group included state Reps. Mike Connolly of Cambridge; Tami Gouveia of Acton; Jack Lewis of Framingham; Michelle DuBois of Brockton; and Denise Provost of Somerville.
To contribute news to The Checkup, please email lparnass@berkshireeagle.com or call 413-588-8341.