'PRESUMED' CASE IN DISTRICT KICKS OFF CONTACT TRACING: The Southern Berkshire Regional School District notified families Monday that contact tracing is underway to alert people who may have come in close contact with a person who is believed to have tested positive for COVID-19. Superintendent Beth Regulbuto said the school involved, which wasn't named, is being sanitized and families of those who may have come in contact with the person will be notified. Others are asked to monitor their children for symptoms of the disease. Any children deemed to have come in close contact will self-quarantine for 14 days, the district said. The district serves students in Alford, Egremont, Monterey, New Marlborough and Sheffield.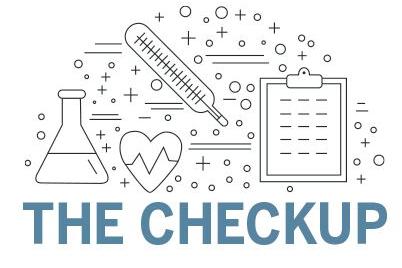 "All schools will receive thorough cleanings just to ensure the best and safest possible environment for our staff and students," Regulbuto told The Eagle in an email. "Our hopes are that our school community will continue to stay diligent as they have been doing – which has been incredible – and that we will be able to continue in the hybrid model into the spring."
With this daily feature, The Eagle runs down breaking local developments in the coronavirus crisis.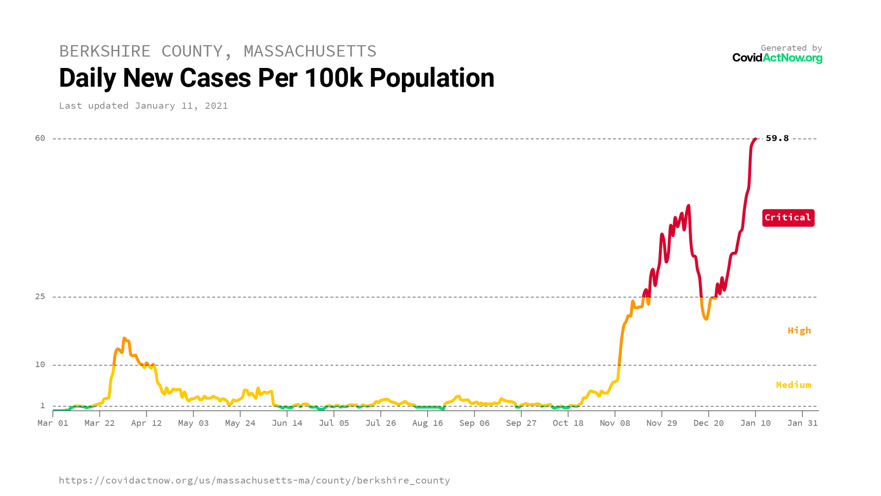 BY THE NUMBERS: Berkshire County saw one new COVID-19 death as of Monday, for a new total of 164 deaths, with the confirmed case count up 71 to 3,614, the state Department of Public Health said.
The DPH said 54 new deaths were reported in Massachusetts, pushing the statewide total to 12,929. Deaths including those listed as probably caused by COVID-19 is 13,151. Confirmed cases rose 4,239 to 417,568. According to data provided by Johns Hopkins University, at least 293,522 people in Massachusetts have recovered from COVID-19.
NUMBER OF ACTIVE CASES: 92,405 statewide; 555 in Pittsfield; 369 Pittsfield households are in quarantine.
WESTERN MASS. PICTURE: The case totals (and death counts) in neighboring counties: Franklin, up 14 to 1,472 (93); Hampshire, up 47 to 4,600 (up 2 to 211); Hampden, up 289 to 30,559 (up 4 to 1,105).
LONG-TERM CARE WATCH: As of Monday, 32,068 cases have been confirmed among residents and staff of long-term care facilities, up 85 from Sunday. In all, 417 facilities have had at least one confirmed case and have seen 7,614 deaths linked to COVID-19, a one-day increase of 18.
HOSPITAL CHECK: Berkshire Medical Center reported caring for 54 COVID-19 patients. BMC reported having tested 49,029 different people, with 2,839 positive results since the pandemic began. There were 82 pending test results.
Statewide, 2,211 people are hospitalized, with an average age of 73. Of those hospitalized, 451 are in ICU and 285 are on ventilators.
To date, 11,717,313 tests for the virus have been conducted in Massachusetts, according to Johns Hopkins.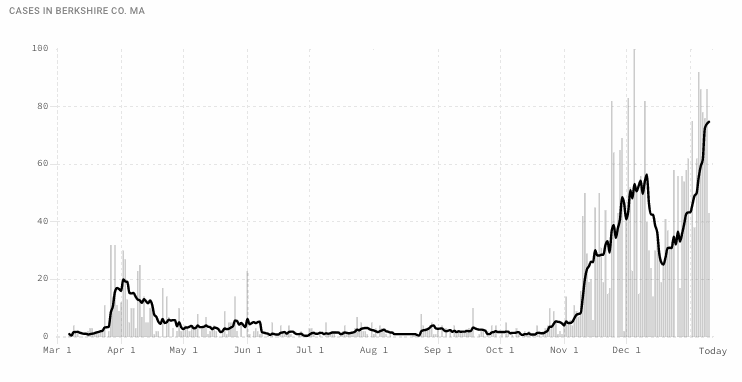 WIDER WORLD OF COVID: Global cases top 90,758,953, with 1,942,206 deaths, according to data provided by Johns Hopkins University. The U.S. has seen 22,557,929 cases and 375,576 deaths.
LEADING INDICATORS: The DPH provides the following statistics as indicators in the fight against coronavirus infection. Monday's figures:
– Seven-day average of new confirmed cases: 4,933.6
– Seven-day weighted average of positive test rate: 7.26
– Seven-day average of number of COVID-19 patients in hospitals: 2,325.9
– Seven-day average of COVID-19 deaths: 54.1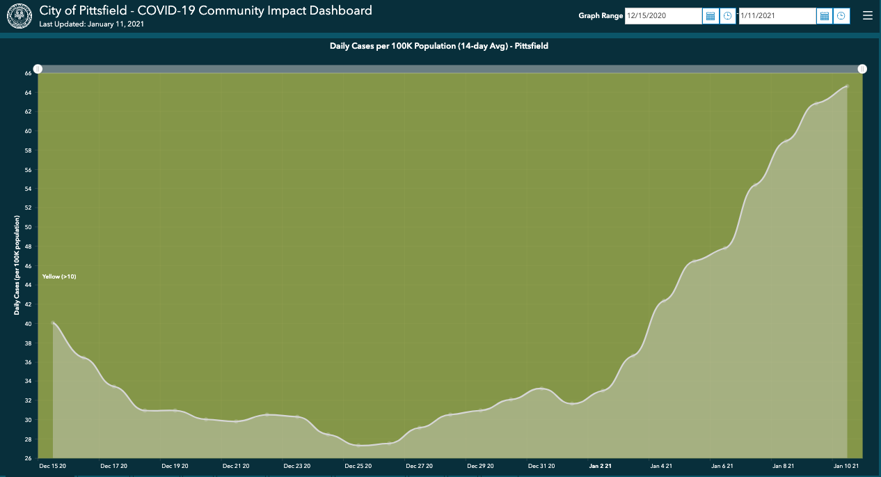 INFORMATION ON TESTING: "Stop the Spread" testing sites are now open at three Berkshire Health Systems locations. Tests will be conducted for any reason, with the state picking up the cost. To schedule a test, call the toll-free hotline, 855-262-5465, from 8 a.m. to 4:30 p.m. daily.
Locations are: Pittsfield, 505 East St., St Luke's Square, adjacent to BHS Urgent Care Center; North Adams, 98 Church St., next to the city library; Great Barrington: 475 Main St.
Tests can also be obtained through CVS by filling out a form online.
To contribute news to The Checkup, please email lparnass@berkshireeagle.com or call 413-588-8341.