THE VACCINE WAIT: As The Eagle is reporting elsewhere in this news cycle, frustration continues over where and when people who qualify can be vaccinated against COVID-19. That includes people age 75 and over who become eligible Monday, with those 10 years or so younger in the wings and due up next for vaccinations.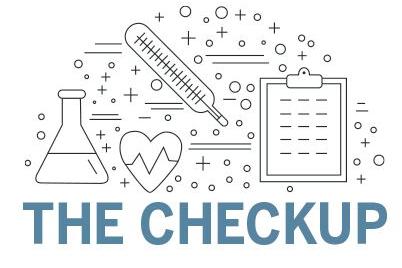 With this daily feature, The Eagle runs down breaking local developments in the coronavirus crisis.
Political pressure is mounting, as our colleague Francesca Paris reports. Meantime, some occupations are making the case that they need vaccinations sooner rather than later.
That includes K-12 educators. The Executive Office of Health and Human Services and Department of Public Health are expected to reveal this week whether that profession should be given priority. School nurses were included in the first group of occupations getting the vaccines. But K-12 educators are in the phase that starts Monday — and not at the top. They are, as of now, behind people 65 and over and those with two or more health conditions that put them at risk for COVID-19 complications.
BY THE NUMBERS: Berkshire County saw one new COVID-19 death as of Tuesday, for a new total of 200 deaths, with the confirmed case count up 20 to 4,363, the state Department of Public Health said.
The DPH said 41 new deaths were reported in Massachusetts, pushing the statewide total to 13,930. Confirmed cases rose 2,215 to 481,617. According to data provided by Johns Hopkins University, at least 354,388 people in Massachusetts have recovered from COVID-19.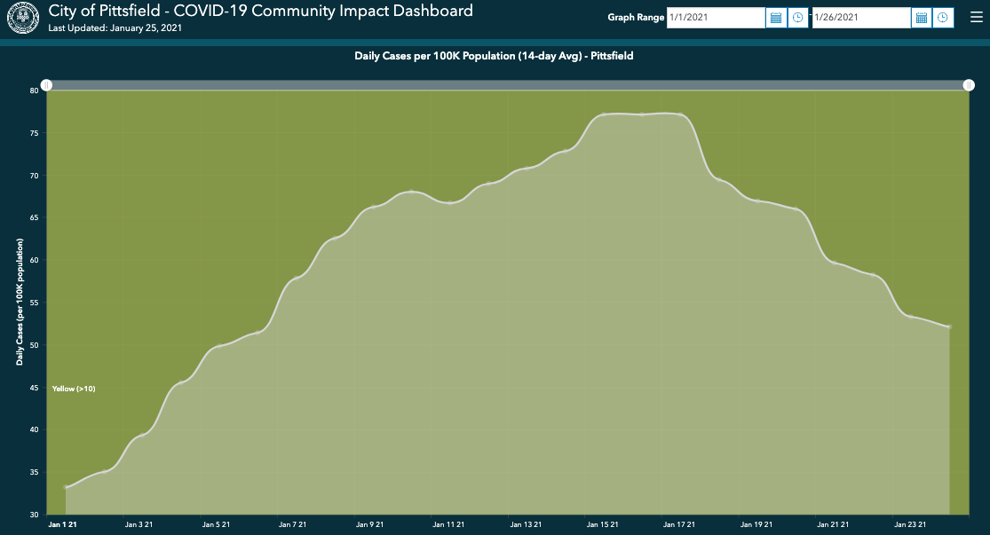 NUMBER OF ACTIVE CASES: 85,395 statewide; 895 in Pittsfield (the same as Monday); 509 Pittsfield households are in quarantine, 12 more than Monday.
COVID-19 INFOLINE: The city of Pittsfield is providing access by phone to regular updates about access to the novel coronavirus vaccine in the city and in Berkshire County. A recorded message is posted at 413-449-5575.
WESTERN MASS. PICTURE: The case totals (and death counts) in neighboring counties: Franklin, up 8 to 1,709 (96); Hampshire, up 23 to 5,408 (up 2 to 230); Hampden, up 323 to 35,812 (up 3 to 1,178).
LONG-TERM CARE WATCH: As of Tuesday, 33,607 cases have been confirmed among residents and staff of long-term care facilities, up 131 in a day. In all, 420 facilities have had at least one confirmed case and have seen 7,944 deaths linked to COVID-19, 12 more in a day.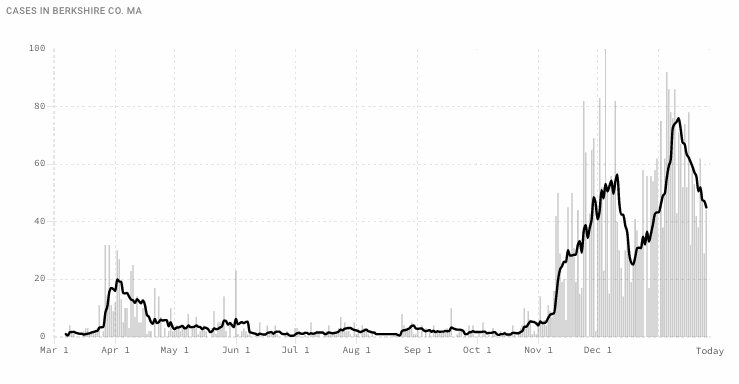 HOSPITAL CHECK: Berkshire Medical Center reported caring for 30 COVID-19 patients, down from 34 on Monday. Meantime, BMC reported having tested 52,836 people, with 3,371 positive results since the pandemic began. There were 513 pending test results.
Statewide, 1,951 people are hospitalized. Of those hospitalized, 431 are in ICU and 278 are on ventilators.
To date, 13,096,275 tests for the virus have been conducted in Massachusetts, according to the DPH, including 49,701 in the past 24 hours.
WIDER WORLD OF COVID: Global cases now top 100 million, with at least 2,151,248 deaths, according to data provided by Johns Hopkins University. The U.S. has seen 25,386,596 cases and 423,653 deaths.
LEADING INDICATORS: The DPH provides the following statistics as indicators in the fight against coronavirus infection. Tuesday's figures:
– Seven-day average of new confirmed cases: 3,011
– Seven-day weighted average of positive test rate: 4.77
– Seven-day average of number of COVID-19 patients in hospitals: 2,072.4
– Seven-day average of COVID-19 deaths: 45.7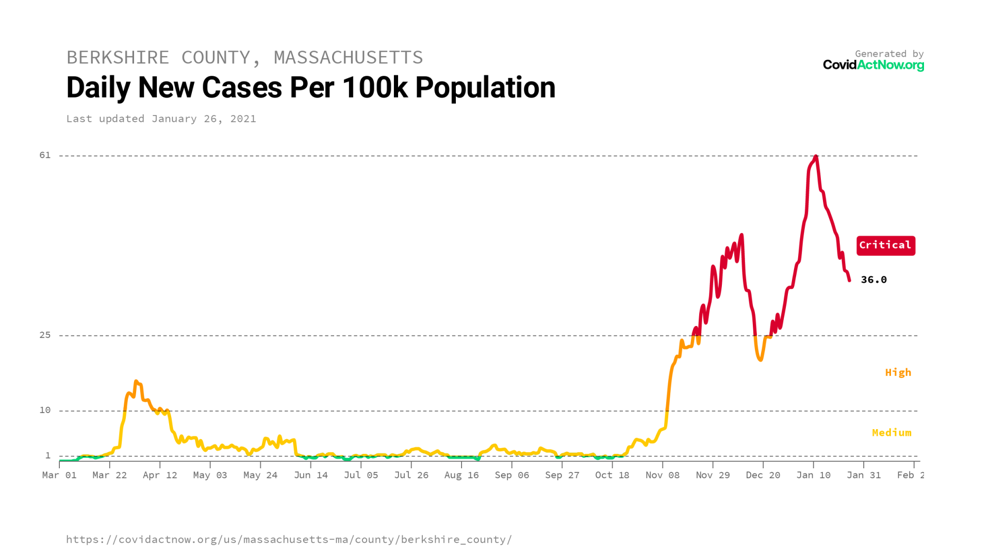 INFORMATION ON TESTING: "Stop the Spread" testing sites are now open at three Berkshire Health Systems locations. Tests will be conducted for any reason, with the state picking up the cost. To schedule a test, call the toll-free hotline, 855-262-5465, from 8 a.m. to 4:30 p.m. daily.
Locations are: Pittsfield, 505 East St., St Luke's Square, adjacent to BHS Urgent Care Center; North Adams, 98 Church St., next to the city library; Great Barrington: 475 Main St.
Tests can also be obtained through CVS by filling out a form online.
TESTING AT UMASS AMHERST: The Mullins Center at the University of Massachusetts Amherst is now providing free COVID-19 testing for people without symptoms of the disease. For information, and to make an appointment (which is required), visit the UMass homepage at umass.edu click on the "communitycovidtest" link in the yellow box.
To contribute news to The Checkup, please email lparnass@berkshireeagle.com or call 413-588-8341.