PITTSFIELD — Madison Quinn was 13 when she decided to make a difference for children struggling with cancer. About a year later, she created Strong Little Souls, which provides care packages, financial and emotional support to kids and their families.
Quinn, now 19, received a nod recently from the New England Patriots for helping children diagnosed with cancer. The Patriots honored Quinn with the team's Difference Maker of the Week Award, which celebrates volunteerism. The award comes with a $5,000 donation to the nonprofit.
"I appreciate the honor, and the donation is a great thing to receive," said Quinn, a graduate of Pittsfield High School who is attends Elms College as a full-time nursing student. "I thought of this as a way where Strong Little Souls could get some recognition and bring in supporters who want to help what we do."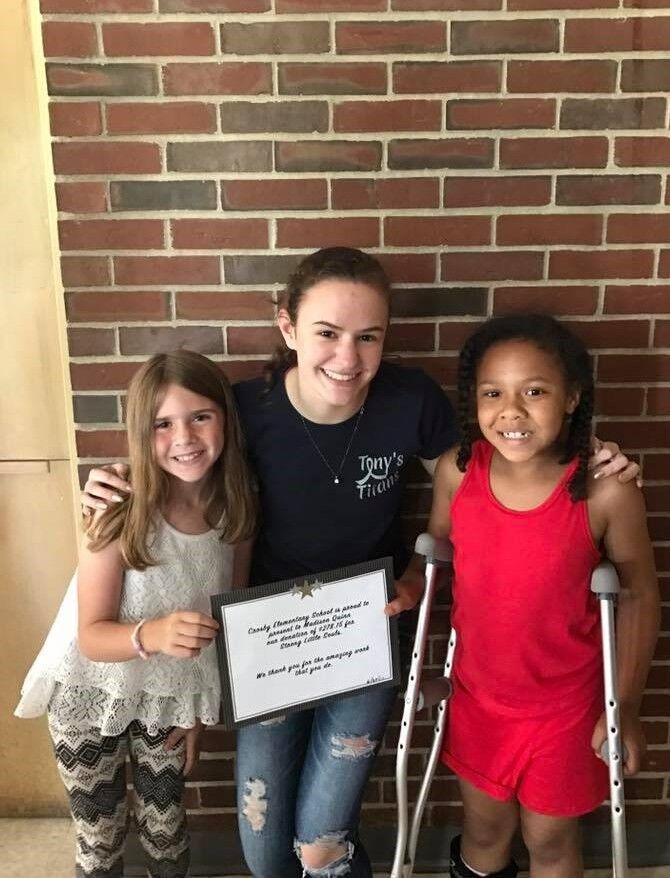 In 2018, while a junior at Pittsfield High, Quinn was honored with a "40 Under Forty" award by 1Berkshire, The Berkshire Eagle and the Berkshire Community College Foundation. The groups named Quinn a "rising star," a category created for her.
Quinn, who manages the nonprofit's website, finances, social media and care packages, started to make a difference using money earned babysitting and mowing lawns.
"My initial thought was that she is a nurturer and is always looking to give back," said Quinn's mother, Jessica Rizzo. "She is going to go places in life, and I can't wait to see what she does based on what she has done so far for being such a young person.
"It takes a lot of time and dedication to do what she does," Rizzo said.
Rizzo said she was shocked when she received the call that Quinn was to be acknowledged as the Difference Maker of the Week. She had applied for her daughter to be considered.
"I am a firm believer of giving back, and it is nice to know other companies out there have the same mindset in giving back to the community," she said.
Strong Little Souls has sent more than 1,500 care packages to children battling various forms of cancer. Quinn also advocates on behalf of the children.
"I had no idea about funding when I first started," Quinn said. "My eyes were really opened to the different funding aspects. I can't stress enough about not donating to an organization until you know where the funds are going."
Quinn and Strong Little Souls also have granted more than 50 wishes to children with life-threatening illnesses, along with providing tens of thousands of dollars in donations to families.
"A lot of these interactions become more than an organization helping families, it gets really personal," Quinn said. "No matter what happens, I stick with the family. Seeing the difference I was making and knowing I could do that for another family, or being there for a family that has lost someone. It is a feeling I can't put into words — but it is powerful and it keeps me going."