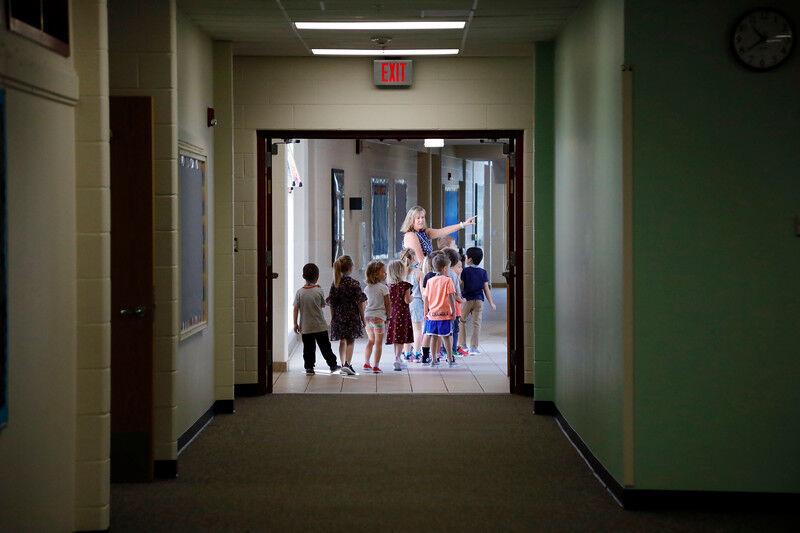 STOCKBRIDGE — Merger talks between the Berkshire Hills and Southern Berkshire regional school districts have come a long way, and still have a long way to go.
Yet, there is progress this month with a $125,000 grant from the state Department of Elementary and Secondary Education for consultants to drill down into financial and educational scenarios for consolidating the districts. Its goal is to complete this work by summer 2022.
Also, each district has added $3,000 to the undertaking, and the eight-town, 24-member group forging the path since last March will ask all the towns to add $8,000 to their budgets at their annual town meetings to support this momentum.
"This is the furthest these discussions have moved in decades," E. Bonnie Silvers, a Southern Berkshire Regional School District School Committee member and a member of the Regional School District Planning Board, said in an email.
Merger talks date back more than 25 years as both districts have long struggled with rising budgets, enrollment declines and falling state aid.
This latest grant is the second after $50,000 from the agency produced a consultants' report that said some sort of change had to happen, since enrollments are projected to continue their dive in the next 10 years as state aid stays flat. All that spells tax hikes for all of the eight towns — with a possibly anemic curriculum and experience for students to boot.
Southern Berkshire has students from five far-flung towns; Berkshire Hills, from three towns. Busing costs are significant and not reimbursed fully by the state, as was promised when the schools regionalized more than 50 years ago.
Adding complexity to a merger solution, Berkshire Hills continues its quest to build or renovate a deteriorating Monument Mountain Regional High School.
In past discussions, there were sticking points. Busing children over many rural miles was one; another was emotional, with school pride and sports teams at stake.
But now, a formal board has money in hand to take a hard look at a variety of solutions, said the new board's chair, Lucy Prashker. Solutions could range from "sharing services and programs, to full pre-K through 12 consolidation, with the possibility of things in between like merging the two high schools."
"It's a complex scenario," she said. "For the first time, we have resources to look at this."
She also said that the experience of remote learning during the pandemic might add possibilities, as technology evolves and teachers grow more adept.
Speaking to past objections, Prashker said "strong feelings" will always surface during merger talks. This board plans to "study the data objectively," and present its findings, she said.