GREAT BARRINGTON — At Monday's food pickup at the People's Pantry at St. James Place, there is more than free food.
Laundry soap, toothbrushes and shampoo are just some of the unusual offerings, thanks to the work of a group of people honoring their friend, Maureen Snyder, of Sheffield, who in 2003 died of chronic myelogenous leukemia.
Since 2010, "Friends of Moe" has been raising money with an annual golf tournament at the Egremont Country Club to give to people who are struggling after a blow from illness or anything else that creates financial upheaval. So far, the group members, who all originally met while working at the golf club, have given out $200,000 in aid.
But, last year, the club closed and the coronavirus pandemic struck, so, the tournament was shelved. The group, wanting to give to the pantry during the crisis, raised $2,000 in other ways, and with a match from Pittsfield Cooperative Bank is buying products that can't be purchased with food stamps.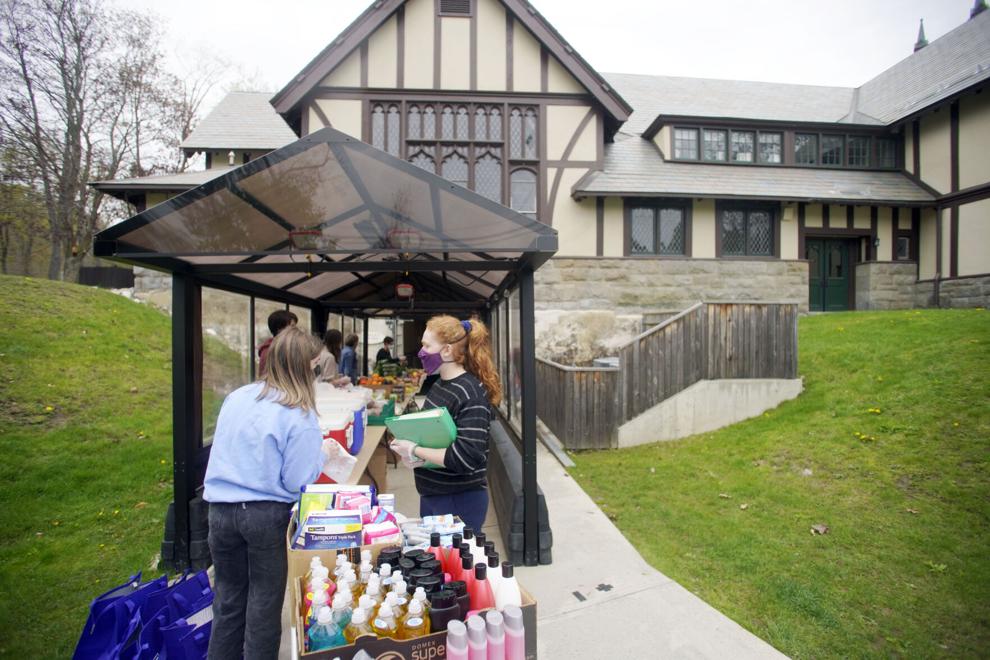 The group also struck a deal with North Plain Farm for 10 dozen eggs every week.
Randy Koldys said that, after losing Snyder just as they were starting to build a life together, helping others is what "keeps me going."
"It's a labor of love for me," he said.
It also is for those who have worked the food pantry in a year when the number of clients tripled overnight and food insecurity in the Berkshires has jumped by more than 150 percent — more than the national average, according to Feeding America.
The pantry now is serving 300 people, which is fewer than at the start of the pandemic, said Anne Hutchinson, the pantry's director of operations.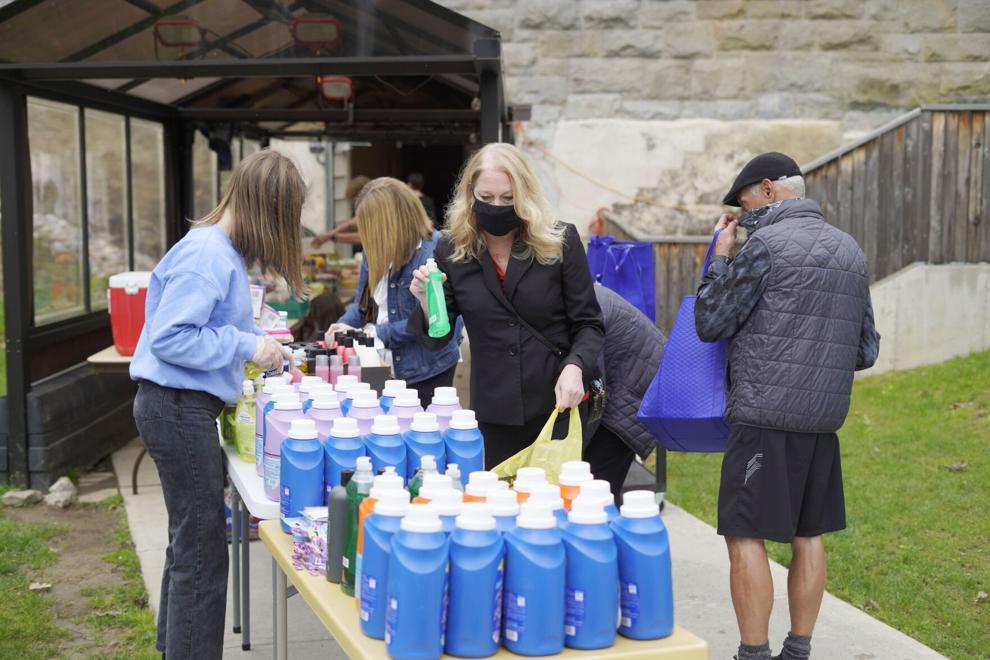 Beth Moser, the pantry's vice president, said that this first round of donations of these products from the group is crucial, since things like soap and feminine hygiene products are expensive. The Supplemental Nutrition Assistance Program (SNAP) only pays for food, she said.
"It can be junk food, but it's [only] food," Moser noted.
The tables on Monday are filled with vegetables, local meat and milk, and even dog food donated by Irie's Pet Pantry of Stockbridge.
Samantha Van Deusen, 26, of New Marlborough, is in line, waiting for her turn. She said she credits the pantry with helping her lose 77 pounds and with eating kale for the first time. She began coming to the pantry last summer, unable to afford vegetables at local supermarkets.
"I was able to go home and make recipes," said Van Deusen, who works cleaning houses. "I was trying to eat healthier."
Snyder's sister, Theresa Snyder Graney, said this is a great way to keep Snyder's spirit going strong.
"It's a rewarding way to do it," she said.