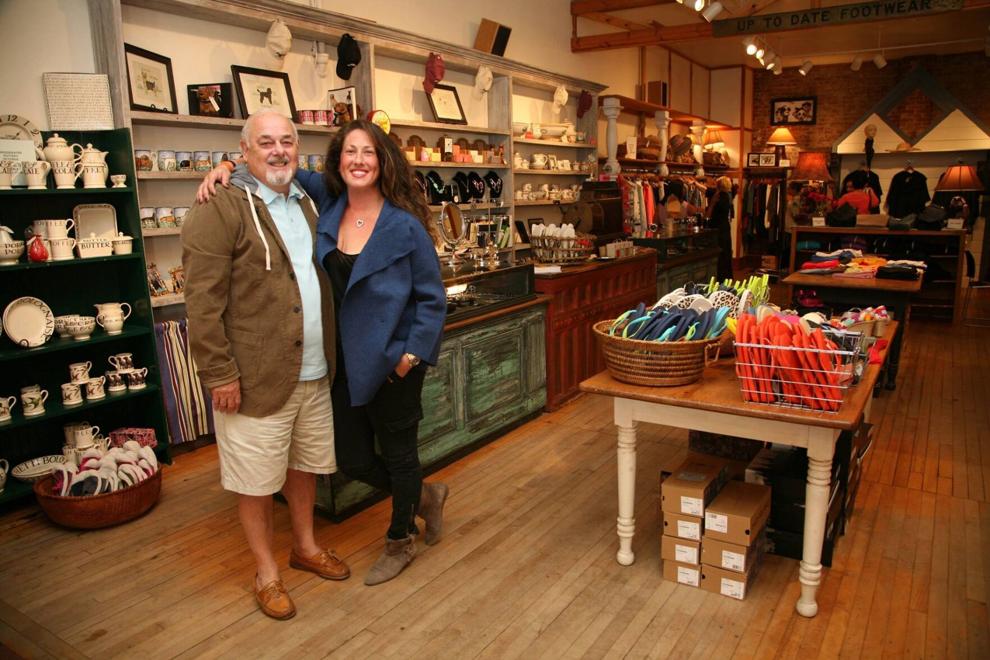 GREAT BARRINGTON — There are coronavirus pandemic winners and losers, and Hillary Rush says her Railroad Street shop is one of the latter.
"With COVID, I just sat and watched for three months and applied for every loan — you name it," said Rush, owner of Church Street Trading Co., a Berkshires clothing institution for 28 years. "When we reopened, we had no dressing rooms and people were deathly afraid to come."
Nearly a year after the pandemic began, Rush will close her doors in March. Even now, regulations prohibit Rush from having more than six people in her store at a time. Her landlord has shown no COVID mercy, she said, so, she found someone else — who she says is struggling with another landlord — to take on the lease.
"People say you can't close it; 'You're an anchor,' " Rush said. But, she begs to differ. She won't be "spending my savings to save a sinking ship."
"I'm not going out in debt," she added. "And I paid back the government."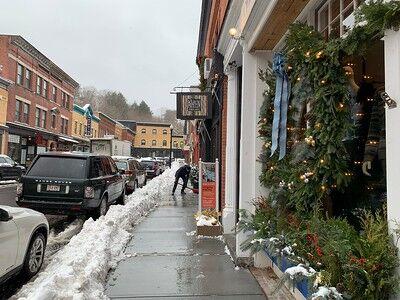 Several doors up the street, another 28-year mainstay is leaving. The Gifted Child toy store will pack up for good Sunday. Any leftovers will go to the Lenox location, which has been on Church Street for 40 years, and will stay and be upgraded, said owner Randy Austin.
Austin said she already was considering closing her second shop when COVID struck.
"I'm in my 70s, and it's time to stop schlepping from store to store," she said. "Did the pandemic make my decision easier? Yes."
She agreed with her landlord that if a new tenant wanted to come in and sign a longer lease, so be it. A wine and beer boutique will fill the space in April.
Amid their own lamentations and those from longtime customers, Rush and Austin say the pandemic prodded them to make hard decisions that also will liberate them to forge new directions. While Austin said sales during the pandemic were "fine," Rush said that with no parties or in-office work, new clothes aren't a priority for most.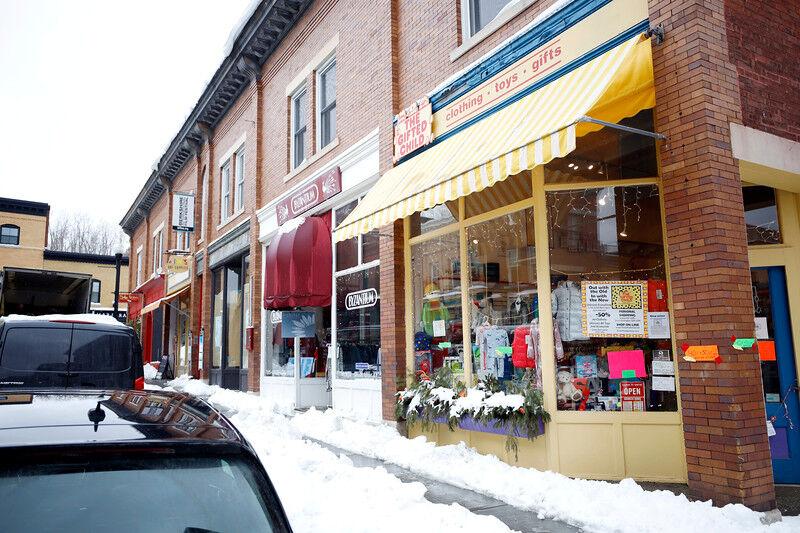 Rush took over the store from her father nine years ago. She pointed to the "pandemic winners" that largely are selling home-related goods or services. Her fiance, Danny Bell, who restores European and classic cars in town, is "doing fantastic," for instance.
"That's the only thing that gets me through the night," she said.
It's not Rush's first dance with larger economic forces. She had to close her Los Angeles shop in 2012, after an earlier recession, and came east to take on this second location of the store her parents, Bob and Elaine Rush, opened on Church Street in New Milford, Conn., years earlier, then closed when the new location outpaced it.
"They put all their guts into Great Barrington," Hillary Rush said.
Since she arrived, Rush, 48, grew the business 20 percent and said she was grateful to be here with her father when he got sick and eventually died.
'So bittersweet'
Austin says she will have the time and energy now to modernize the Lenox store and expand her online business. And she offers personal shopping to regular customers, especially those who are far-flung.
"Nobody needs to worry," she said.
She hasn't avoided sadness about closing, and said it's part of a cycle in town — when she first opened the shop here, the movie theater hadn't opened.
"The mom and pops are gone, and it's the new generation coming in now," she said. "It's so bittersweet, because they come in and cry," she said of her longtime customers.
They cry for Rush's store, too. For her, there are other joys now that make this bearable and will carry her along a new path. Always focused on business, she never had a boyfriend or married, and gave up on it. Then she and Bell found each other again, after he "gave me my first oil change when I was 19."
"Here it is — this is the 'rom-com' fantasy come to life," she said. "I now have a personal life, and I'm fine stepping back from a professional life for a while. Time to take a break."