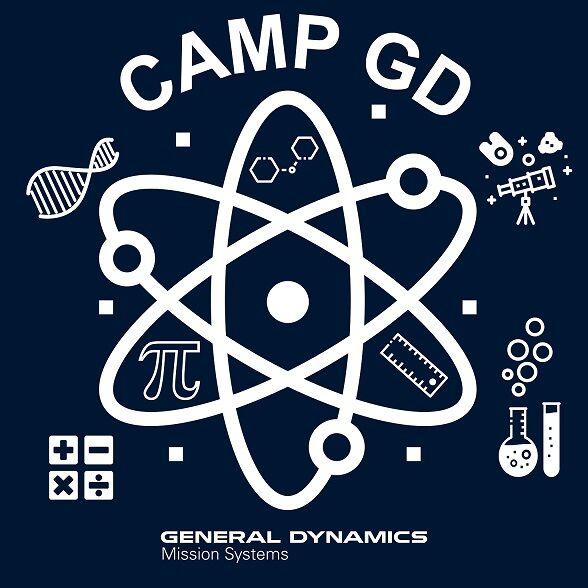 PITTSFIELD — Why do some cookies float?
Find out in this season's first Third Thursday event, a virtual Science Technology Engineering and Math (STEM) activity.
The interactive STEM activity, dubbed Camp GD, is part of a monthly partnership between the city's Office of Cultural Development and General Dynamics Mission Systems, according to a statement released Tuesday morning. The demonstrations will be held, virtually, every month throughout the Third Thursday season, kicking off on May 20.
The demonstrations range from building balloon rockets to roasting s'mores with a solar oven. Kits with the needed materials for the first interactive demonstration will be distributed on a first-come, first-served basis from 10 a.m. to noon May 15 at the Lichtenstein Center for the Arts.
This year would mark the 15th season of Pittsfield's annual Third Thursday street festival. But while some pandemic restrictions have begun to ease, much uncertainty remains in the months ahead, and the Office of Cultural Development will be reassessing the plans for the festival as the season progresses based on state, city and CDC recommendations, according to the statement.
"We are working on several events for the summer season and collaborating with organizations on others including: public art installations; performances at the Common and art exhibitions at the Lichtenstein Center for the Arts," said Jen Glockner, Pittsfield's director of cultural development. "We are also thrilled that the cultural venues in Pittsfield are opening and we will be partnering with them to help promote all that they are doing."
For the inaugural event, Camp GD will explore the topic of buoyancy. Participants will receive various types of cookies included in the free kit. A video link that will be made available on May 20 will provide all the instructions for the activity.
Have a glass of milk available to learn why certain cookies float while others sink. Participants are encouraged to send photos of their activity to cultural@cityofpittsfield.org or tag Cultural Pittsfield on social media.
"General Dynamics Mission Systems is committed to advancing STEM education and inspiring the next generation of students to continue pushing the bounds of innovation. A team of engineers developed CAMP GD, a virtual platform to help introduce students of all ages to incredible STEM experiences from their own homes," said Paul Dalton, vice president at General Dynamics Mission Systems. "Partnering with the city of Pittsfield's Third Thursday gives us an opportunity to reach students throughout the Berkshires."
For information, call 413-499-9348, follow Cultural Pittsfield on social media and check DiscoverPittsfield.com for updates.