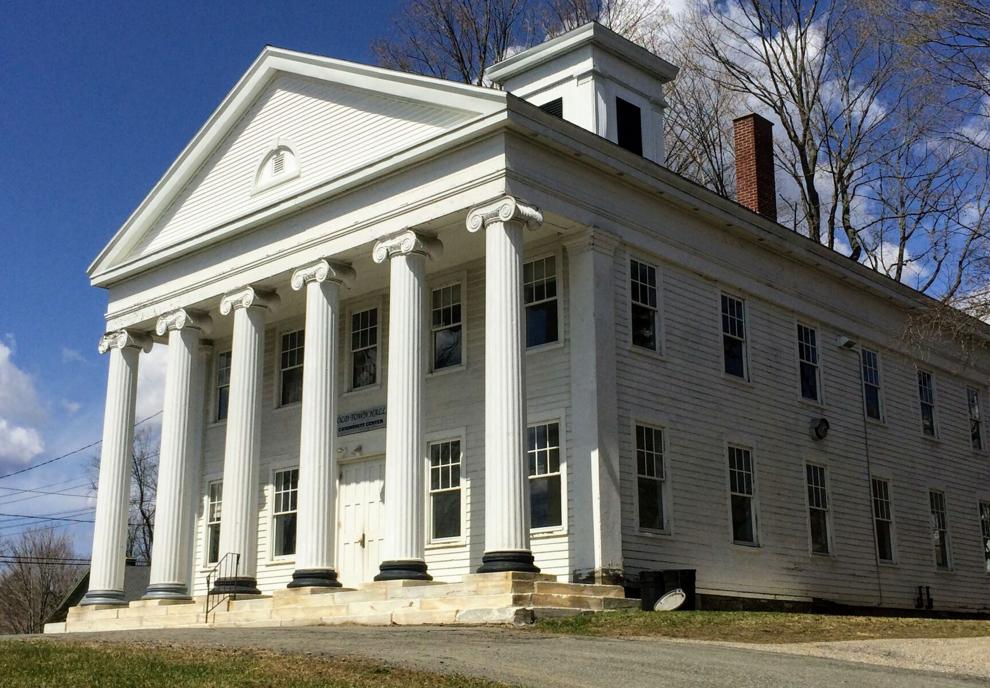 HINSDALE — One of the most handsome and historic buildings in Hinsdale is, today, a square peg in a time of round holes.
Small groups of people climb its marble steps carrying yoga mats. The knitting and crochet gang works away, once a week, in a sunny first-floor room. Otherwise, the Old Town Hall on Maple Street sits mostly empty, beside the equally statuesque First Congregational Church, many decades removed from days it filled with students, dances, luncheons, basketball games — all sorts of civic life.
A townwide discussion at 6:30 p.m. Wednesday again will reckon with the future of the Greek Revival building, officially known these days as the Community Center.
"It's a town building, but it gets very little use," said Richard B. Scialabba, chair of the Select Board. "We're trying to figure out what some of the options will be for dealing with it."
The town's day-to-day operations long ago moved to new offices on South Street. Though efforts have been made to steer meetings and programs to the Old Town Hall, many take place elsewhere in town. Hinsdale continues to invest in the 172-year-old structure, restoring its fluted Ionic columns, reinforcing floor joists, repairing a cupola, replacing ceiling tiles and working to keep raccoons out, among other tasks.
The Greek Revival-style Old Town Hall in Hinsdale, originally known as the Hinsdale Academy, occupies a place of civic prominence on a rise ov…
Wednesday's public forum won't be the first time the town has sought residents' views. "We're just trying to take the temperature of the people to see if they have any better ideas than we do," Scialabba said. "It's a drain on funds for a very low-use building. We're trying to look at every angle we can."
No decisions will be made that night, Scialabba said.
Richard J. Eastland, a Hinsdale resident who helps to keep the Old Town Hall in shape and is one of the building's most loyal backers, support…
Cathy Spinney, co-chair of the Council on Aging, used to attend yoga sessions on the building's second floor but finds it hard these days to make the climb. She plans to attend Wednesday's meeting but isn't hopeful that residents will come up with a breakthrough idea.
"Through the years, we've tried to find uses for it," Spinney said. "How long can the town do this? It's just an old building. There's no insulation or anything."
While officials will gather Wednesday in the community room of the town offices, only a limited number of people will be allowed to join the discussion there, because of the coronavirus pandemic. The session will be shared on Zoom, with the link available on the town's website.
Scialabba says possibilities for the building include seeking a developer willing to transform it into housing, while respecting its historic status and facade. The site, on a rise overlooking Maple Street and Taylor Road, has limited parking. If the property could be developed as housing, the town would not only save on upkeep, Scialabba observes, but expand its tax base.
He and others are pessimistic about whether it ever again will live up to its "community center" promise.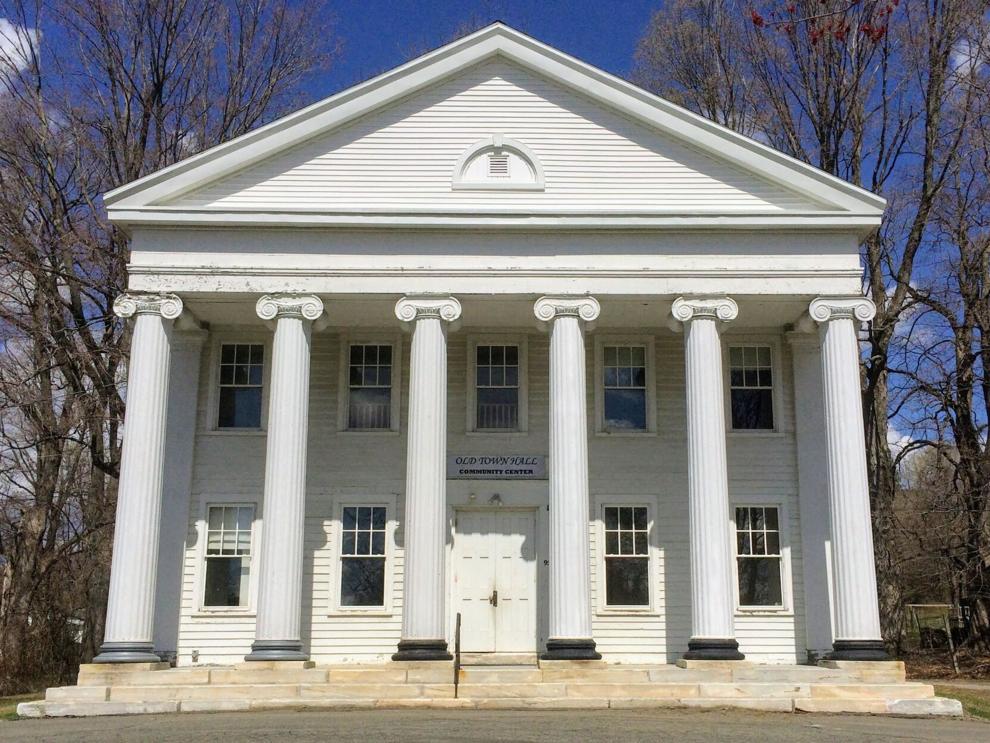 One of the Hinsdale residents who knows Old Town Hall most intimately is Richard J. Eastland, a town native who has handled many repairs and sits on the Community Center Committee. Eastland is determined to preserve the structure and see it remain a part of Hinsdale for generations.
The structure started as the Hinsdale Academy and was dedicated Jan. 11, 1849. It has seen use as the town's high school, town offices and, for a spell last century, as a youth center run by the Lion's Club.
A nearly identical structure in Pittsfield, the Maplewood Academy, was torn down in 1941. Eastland points, also, to Pittsfield's loss of its historic train station off West Street.
"It's a shame to come in and destroy everything," he said. "We want to continue the heritage of the town. People don't want to see it go."
"We've done a lot of work over the last 10 years," Eastland said of the building. "We're just trying to keep it up and running until we can find a use for it. When this is gone, it's gone."
Scialabba says the town has, at times, spent up to $15,000 a year to keep the building going. Eastland says the figure was less than $5,000 in 2020.
"It's not a tremendous drain on the town any more," he said.
Scialabba has been a regular at the yoga classes in recent years. He admits that sentiment in town is likely to favor preserving the building, given its prominence. Still, he knows the old structure is seen these days, by most residents, only from outside. Town groups, including the Council on Aging itself, haven't been clamoring to make it their home.
"There just isn't a huge demand for the building," Scialabba said. "My goal is to do what the people want."