PITTSFIELD — Timothy Shugrue, a former prosecutor and local defense attorney, resoundingly defeated incumbent Andrea Harrington in the campaign for Berkshire district attorney on Tuesday night.
Shugrue, of Pittsfield, won strong support in the county's largest population centers.
He told supporters at a jubilant election night watch party at the Proprietor's Lodge in Pittsfield that voters had sent a clear message on their expectations for the office.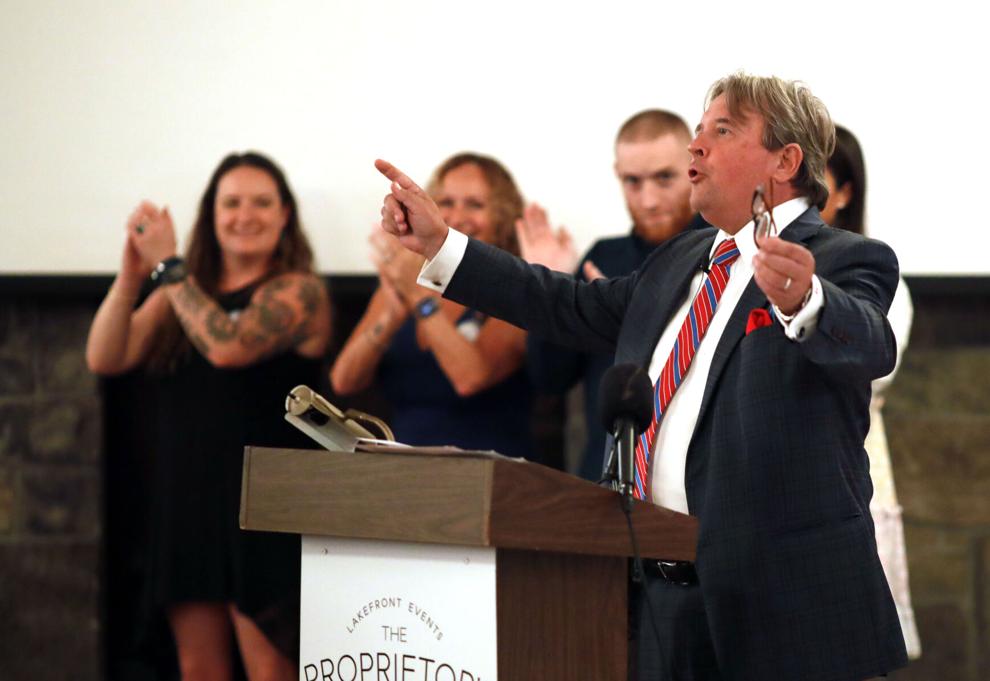 "The message tonight, as you saw in the turnout — which was a nice turnout — and you saw it in the manner in which we won: people wanted a change," Shugrue said. "You all told me that, but I needed to see it and feel it firsthand."
About 9:45 p.m., Shugrue quieted the large crowd of supporters and told those gathered that Harrington had called to concede and congratulate him on his campaign.
"I look forward to working with [Harrington] and her supporters to bring needed reform to the criminal justice system," Shugrue said to thunderous applause.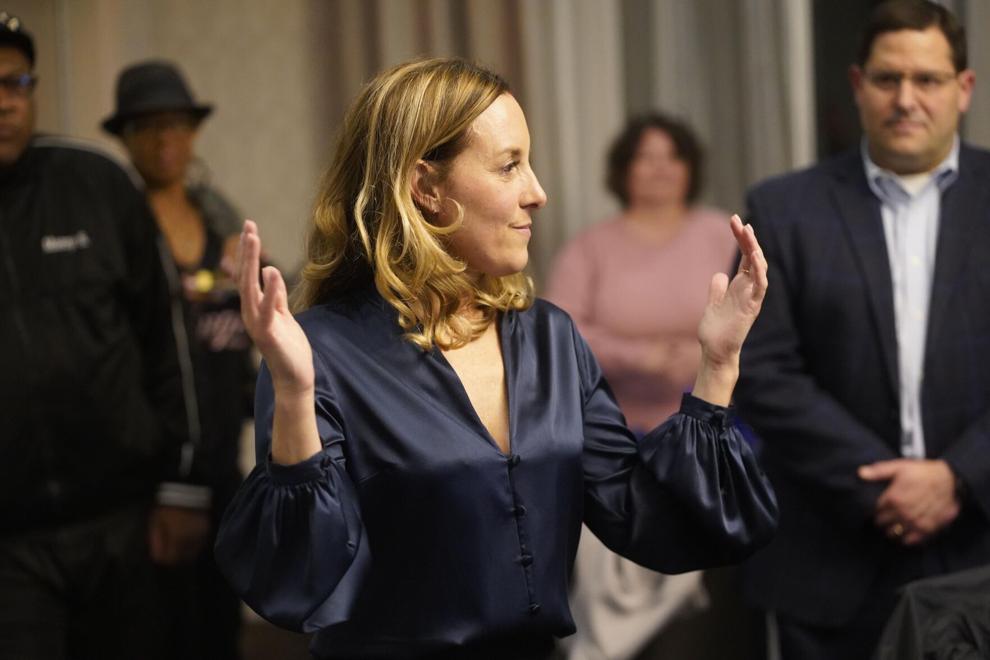 Across town at a watch party in Jae's at the Hilton Garden Inn, Harrington appeared before a crowd of family, office staff and dedicated campaign supporters to let them know about her decision to concede.
"I'm very dedicated to ensuring that we have a smooth transition in the District Attorney's Office," she said. "The thing that I always say to the team in the DA's Office is the DA can come and go as long as the team is there, the good work will continue."
Shugrue is poised to become the next district attorney of Berkshire County in January after defeating Harrington in the Democratic primary. There were no Republican challengers in the race.
Over the last six months, Shugrue, 62, has drawn strong differences between himself and Harrington, contrasting their views on what it means to be an effective progressive leader.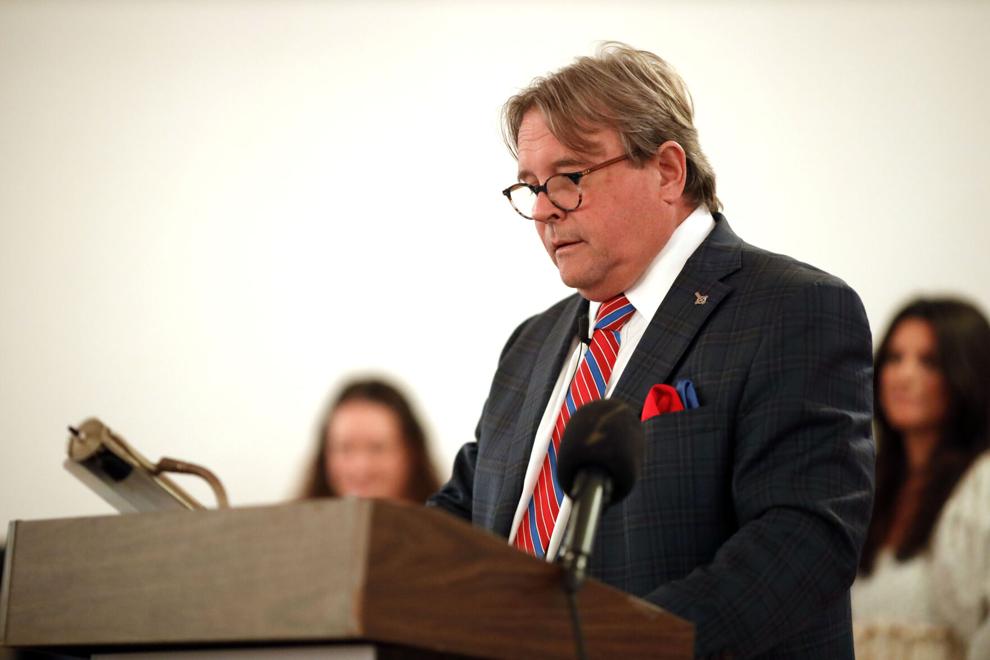 On Tuesday night he said that he wanted to "restore competence and integrity in the District Attorney's Office." He said wants to rebuild the "broken" relationship between the office and local law enforcement.
"It's not acceptable, nor is it safe, for these two bodies not to be working in concert with each other to protect the citizens of Berkshire County," Shugrue said. "I will rebuild those bridges with law enforcement so that we can together work to improve your quality of life and keep this community safe."
The unions representing the Massachusetts State Police, North Adams police and supervisors and Pittsfield police and supervisors endorsed Shugrue in recent weeks. The North Adams union said that in the primary race, Shugrue's proposed hard approach to gun crimes had won its support.
Shugrue has said throughout the campaign he believes Harrington's office has a record of reducing gun charges, flagging it at times as the top reason for his candidacy. As the primary race ended, Shugrue said that he intends "to prosecute every case vigorously and to seek appropriate sentences when I think such a sentence is necessary to protect you as the public."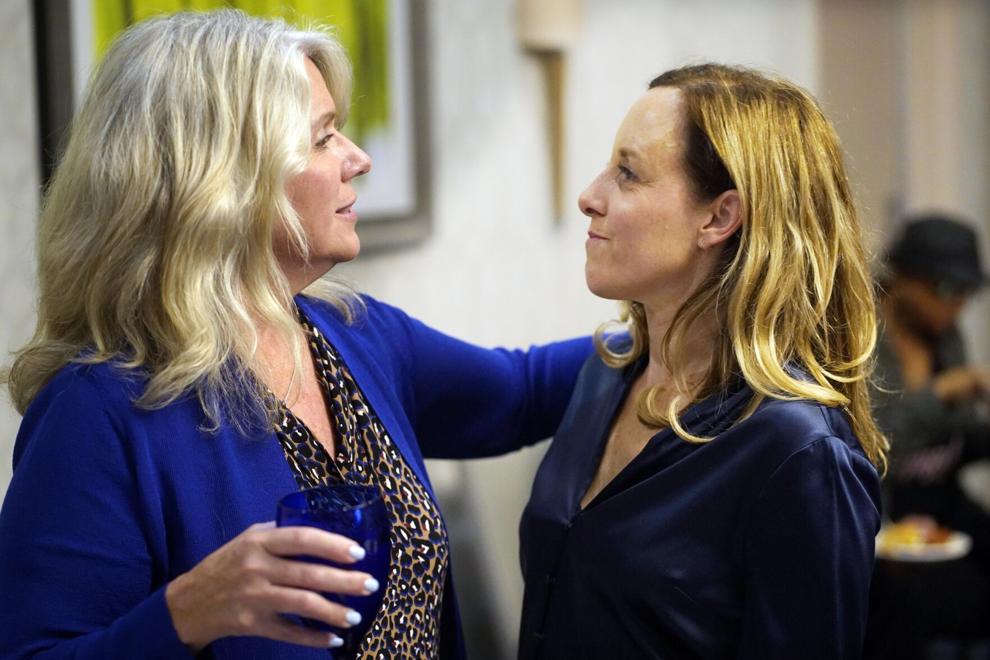 Harrington had asked voters to "keep the faith" in the work she and her staff have done over the last three and half years.
The DA told voters over the course of her campaign that since her election to the office in 2018 she's thrown herself into the work of reducing racial bias in the criminal justice system, that she's taken a hard line against gender-based violence and brought an evidence-based approach to personal-use drug crimes.
It's this work that was most often cited by big name progressives in their endorsements of Harrington in the primary.
Massachusetts Attorney General Maura Healey, who won Tuesday's primary for governor, said Harrington had "tackled violent crime, lifted up and protected victims and survivors, and worked to make our criminal justice system fairer for all," in her endorsement.
U.S. Sen. Elizabeth Warren called Harrington a "tenacious fighter" and said that Harrington had "a nation-leading commitment to women, girls, and all victims of gender-based violence and victims of crime."
Harrington has focused less on moving a heavy flow of cases from indictment to conviction to a model of justice that focuses more on what happens with people outside of the courtroom.
She's said that her staff are working to "decriminalize substance use disorder, mental health issues and poverty." Harrington said that to achieve this goal she's allowed prosecutors to use their discretion to dismiss drug charges for personal amounts of illegal substances, shoplifting and low-level offenses she's said capitalize on poverty.
Harrington's said that by dismissing these drug possessions, her office is reducing defendants' interactions with the court system —reducing the stigma and shame some may face in getting help.
In the campaign for district attorney, this decision to reduce the number of prosecutions of low-level offenses has been a divisive one which Shugrue has used to emphasize the difference between his and Harrington's platforms.
Shugrue has said that he believes in the power of existing court-based diversion programs as a response to these larger community issues. He's taken to telling voters that he'll "sweat the small stuff," using the low-level offenses that are often dismissed by Harrington's office as a way to connect defendants with pre-trial diversion programs.
He said Tuesday that he disagreed with Harrington's decision to dismiss these low-level offenses saying that "the fairer and more compassionate approach is to charge the shoplifters in court and offer them existing statutory diversion programs … that address the reason why they shoplift in the first place."
Shugrue's put his more than three decades of legal experience at the forefront of his campaign. In 1986, Shugrue was hired as an assistant district attorney for the sexual assault unit in the Hampden County District Attorney's Office.
In 1991, Berkshire District Attorney Gerard Downing brought Shugrue back to the county to prosecute the Berkshires' backlog of sex crimes. Three years later, Shugrue left prosecution to open his own defense practice in Pittsfield.
He said this depth of experience, as well as his time as a former educator of prosecutors around the country, will lead to a stronger focus on training of office staff.
While he invited supporters to "enjoy your victory," he reminded the crowd that there's much to do in the coming months.
"We need both campaigns to work together now in unison," Shugrue said. "To work together to bring crime under control in Berkshire County and to fairly reaffirmed and reform the criminal justice system ... The stakes are high. We must come together once and for all because justice [is] for all."