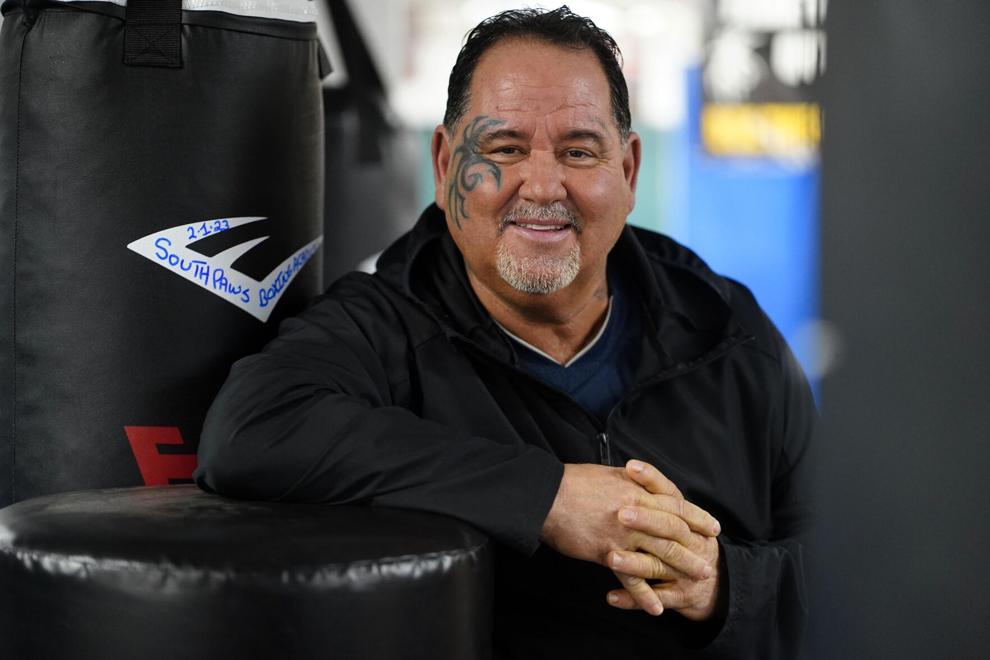 PITTSFIELD — Worn gloves and title belts. Newspaper clippings and autographed photos. In the basement of the Berkshire Nautilus, walls are lined with memorabilia from The Champ.
Speed bags and sparring mats fill the rest of Southpaw's Boxing Academy, run by Todd Poulton, a four-time celebrity boxing world champion. It's a space reminiscent of gyms of old.
"Watch 'Rocky,'" Poulton said. "When you look it up, this is like where you would see gyms on the third floor of a Bob's Discount Furniture."
It's a place for newcomers to learn the fundamentals, Poulton said — fitting, since this is a boxing academy for kids.
Greg Race, owner of Berkshire Nautilus, said the space was "going back to the basics of a raw boxing academy club."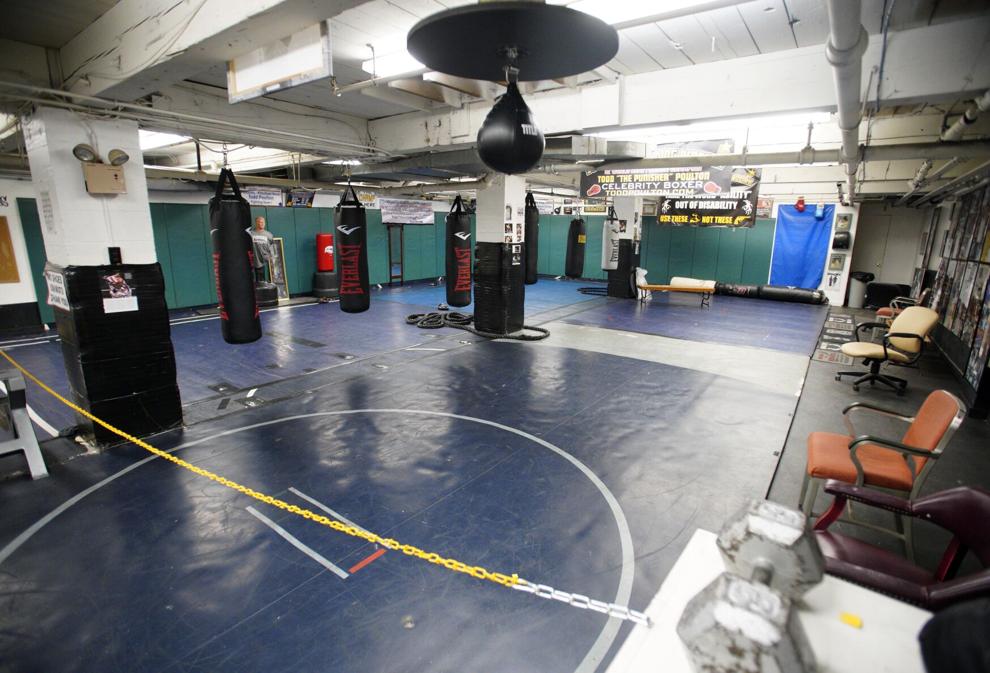 When it gets up and running, the boxing academy will seek to draw young people learning the fundamentals of boxing with their families. Poulton envisions it as a place where a single mom can come exercise with her kids — or a grandfather can take his grandson to learn a new skill. The kids will be clad in safety equipment: headgear, mouthpieces, gloves and handwraps, Poulton said. They won't get close to a ring until they learn the fundamentals.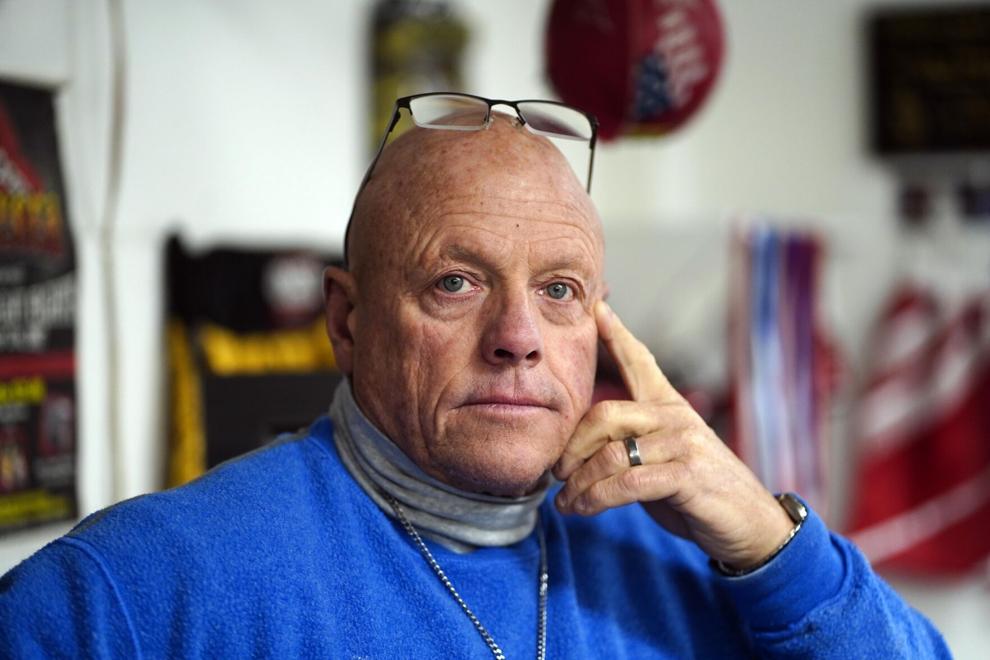 For Poulton, the motivation is simple: He wishes he got more time to work out with his dad when he was growing up.
His father James never missed a hockey game his son played in, despite a busy schedule. His father worked three jobs, going from General Electric to Grossman's Lumber to a Shell gas station to make ends meet.
This made Poulton, like others who came of age in the late '70s, a "latchkey kid." He's thinking of all the other kids out there who need guidance and a place to go.
He wants to give them a space to express themselves, get mentally and physically fit and be with their families.
He's keeping his own family involved. His stepson, 20-year-old Kavon Teba, will help out with the program. Along with his wife, Melinda, his children, step-children and his parents, Poulton gets a lot of help from family.
He's hoping to get the basement filled with athletes soon, despite recent setbacks. Communication from the city of Pittsfield indicates an elevator may need to be installed before they can operate, in order to make the gym comply with the Americans with Disabilities Act.
Jeffrey Clemons, the city's building commissioner, said changes will have to be made since the space is being converted from storage to public use. Other additions to the basement may need to be made, he said.
It may take months before the gym is able to hold classes as he envisioned them, with a likely appeal to the state Board of Building Regulations and Standards and possible elevator installation on the horizon.
For now, Poulton is rolling with the punches. He'll hold boxing classes upstairs at Berkshire Nautilus for people "aged 5 to 85." The program will run from 6:30 to 8 p.m. Monday, Wednesday and Friday.
No matter what part of the building Poulton's in, the goal is clear.
"To give back to a kid that lived a life like I did," Poulton said. "Whose dad was able to come to the event, but when it came down to literally working out with his kid, he could never do that … let's not even use the word boxing — it's exercising with their families."
It's all in his father's memory.
Help through boxing
Poulton said the gym will instill values participants might be missing today. One is to conquer fear.
"How many kids do you see that just won't show you their eyes?" Poulton asked. "It's a confidence thing. My job is to instill that in them by teaching them the sport of boxing."
On top of quizzes to teach kids the jab and double-jab, students at the academy will have to show their report cards to Poulton to continue participating. They have to maintain a C average in order to keep coming.
Poulton's mentorship extends beyond academics. He wants kids to have an outlet for their feelings, and someone to help guide them through them. That's what boxing did for him. "When the kid's filled with anxiety, he's going to hear my voice saying 'It's okay,'" Poulton said. "Think of that fire burning in your stomach as a good fire, a safe place."
Part of the gym's programming will be mindfulness and meditation, he said, in an effort to help kids find a place to center themselves.
How boxing helped him
Poulton knows how boxing can help with mental health. His claim to fame is as a celebrity boxer — fighting the likes of pro baseball player Jose Canseco and former heavyweight champ James "Bonecrusher" Smith. It's not included with other gym memorabilia, but Poulton still has the tooth Canseco knocked out of his mouth in a jar in his home.
Poulton decided to box with celebrities came after his diagnosis with obsessive compulsive disorder.
Poulton has struggled with OCD since he was young. He turned down a Division I hockey scholarship because it made him too nervous. As an adult, Poulton has worked as a paraprofessional, developing a rapport with children with special needs. His own struggles with mental health have led him to nervous breakdowns and thoughts of suicide, but he's worked to get himself into a better mental space now. He still has to work at it every day, he said.
It wasn't until after his diagnosis that Poulton ended up in the boxing ring. He had been training in a homemade ring in the basement of his house for years, spurred on by the fact that his father had been a champion boxer in the Army. He'd use that ring to give struggling kids a place to train with him later on.
A chance encounter with promoter A.J. Vittone in downtown Pittsfield's Tux Express led to Poulton's debut. Vittone liked the young boxer and wanted to help him reach the professional boxing circuit.
Vittone recalls seeing Poulton train. He describes what he saw as "absolute raw power, the type of knockout power that could take the head off a person — or an animal, for that matter." He recalls an unlucky punching bag knocked horizontal by each blow, tossed about the basement like a rag doll.
Vittone was sold, but there were roadblocks to getting Poulton in the ring. By the time Poulton tried to box as a pro, he had aged out of competition. That led Vittone to a second option: celebrity boxing.
When it was first suggested, Poulton was uncertain. After all, he wasn't a celebrity in the conventional sense. Because of Poulton's charisma and electric presence, Vittone believed otherwise.
"If anyone's ever spent 30 seconds with you, they know you're different than the average person walking the earth." Vittone said. "I basically told him, 'You're the world heavyweight champ of OCD.'"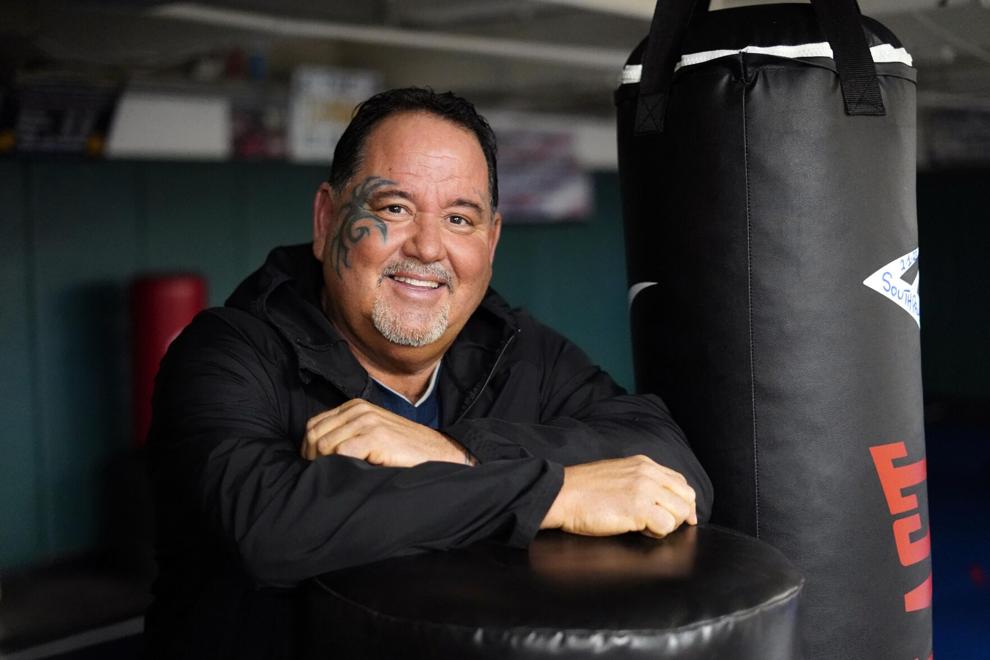 That led to an idea: "Knock out mental illness by knocking out celebrities." In part, Poulton felt he needed to be vocal about his diagnosis and let people know that you can live a full life with OCD.
Years later, he looks back at championship belts and a career 14-1 record and wonders what he can teach young people.
When Vittone heard Poulton was trying to start a boxing academy, he wasn't surprised. Vittone, born and raised in Pittsfield, was one of the last kids to go through the youth boxing programs of old at the Boys and Girls Club downtown. He saw boxing in Berkshire County dwindle.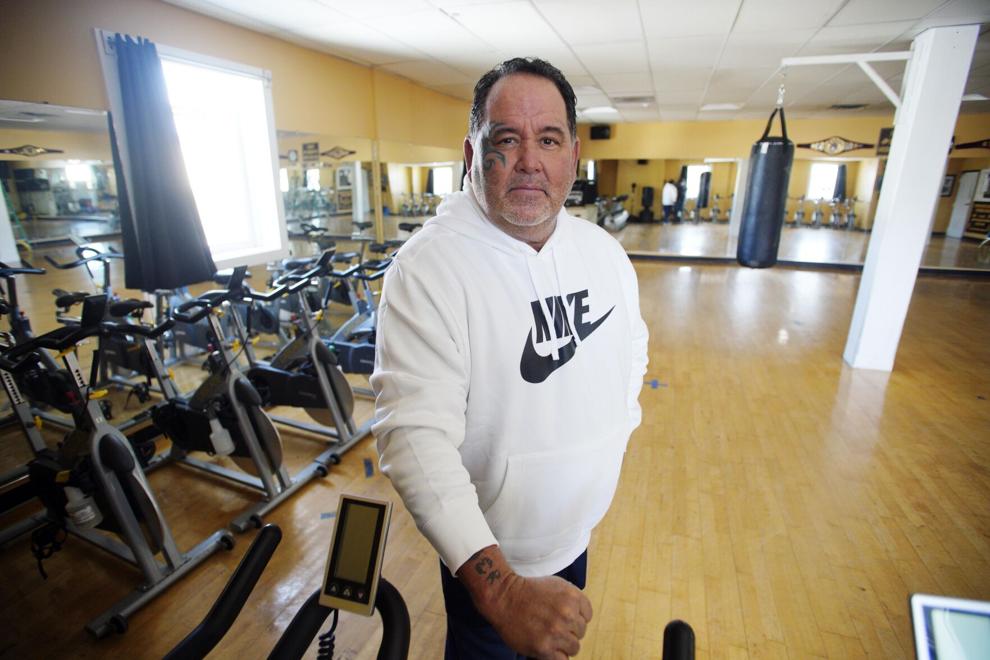 As he was training Poulton for his first celebrity bouts, he remembers a moment in 2008 when he was standing in his kitchen talking to him about the future. Poulton was ecstatic about the opportunity he had and the direction his life was going in, and thanked Vittone.
"What I said to him was, 'All I expect from you in return is that you pay it back by bringing boxing back to the Berkshires,'" Vittone said. "I couldn't have put it in better hands."
For Poulton, the gym is about offering a community space for kids. He feels the city is in sore need of them.
Part of Poulton's motivation is to help kids get off the streets. One of the main mantras Poulton plans to impart: "Use these guns, not these guns." On the former, he flexes his biceps; the latter, he pantomimes a pair of finger pistols.
"I want these kids to know it's not just what you look like," Poulton said. "It's about the heart, the spirit, your character every day. When your parents tell you to go take out the garbage, if a piece of garbage falls out, what makes a champion? Going back and picking that one piece up. They learn all of that."