PITTSFIELD — Rich Herbert came out the back door at the Dairy Cone armed with a power drill. That's a sign of spring on Tyler Street.
For the first time in half a year, it was shirt sleeves weather Thursday in the Berkshires, a tease of summer. Across Pleasure Avenue, a knot of people soaked up the sun on a home's front yard.
But, no. It's not quite soft-serve season. Herbert was catching up on maintenance at the place he has owned since 1988; plywood will come down from windows later. Like other business owners along this bedraggled Pittsfield street, Herbert wonders what 2021 will bring.
"We're hoping that it's going to be a good season," he said out behind his business, near hillocks of crusted snow. Signs of pandemic life were everywhere, from the purple plastic buckets used last summer to block off parking spots to the red lines that kept ice-cream customers safely apart.
This week, The Eagle visited with businesses along Tyler, one of the city's most economically challenged byways, as the nation marked a full coronavirus pandemic year. What their owners had to say likely rings true for merchants everywhere. We found many to be hopeful, in part, because long efforts to combat blight are taking root.
"This is awesome for us," said Miguel Gomez, owner of La Fogata, a Colombian restaurant at 770 Tyler St. His building has been bought by Mill Town Capital, the firm that is almost single-handedly reviving Tyler.
The building now sports fresh signs for all street-level businesses.
One lot to the west, helped by a city tax break, Mill Town is erecting a 20-unit apartment complex that is due to open by year's end. It is rising on the formerly blighted home of Pittsfield Radio and Shedd Plumbing.
Across the street, the company bought and is renovating a three-story residential building at 765-771 Tyler St. once notorious for drug use. It will open with first-floor businesses and 16 apartments above.
"Now, it will be a beautiful building with new windows," Gomez said of the project. "In the future, it will help us. In the future, I believe all the empty stores around Tyler Street will be full."
A few blocks west, the former St. Mary the Morning Star Church between Parker and Plunkett streets, long an emblem of Tyler's commercial collapse in the decades after General Electric Co.'s departure from the neighborhood, has reopened with 29 one- and two-bedroom apartments. The project was guided by David Carver of CT Management Group, with Mill Town Capital among the investors.
On a far smaller scale, the former home of Cooke & Burnell Orthopedic Supplies, at 741 Tyler, also is being turned into housing.
Even those good signs, though, can be missed on a swing along Tyler, given the empty storefronts.
Except for Pizza Works at one end, the windows of a little commercial block where Tyler meets Dalton Avenue are dark in the daytime, the glass obscured by smoke from a recent fire. At the end, Kirk's Variety & Hobby Center was closed this week, as "We missed you" notes from UPS continue to gather on its door.
"We missed you." That's a familiar sentiment for the Bae family, which runs Whang Tailors at 605 Tyler. We found Kil Man Bae out sweeping the sidewalk in front of his business, which, in addition to tailoring, handles dry cleaning.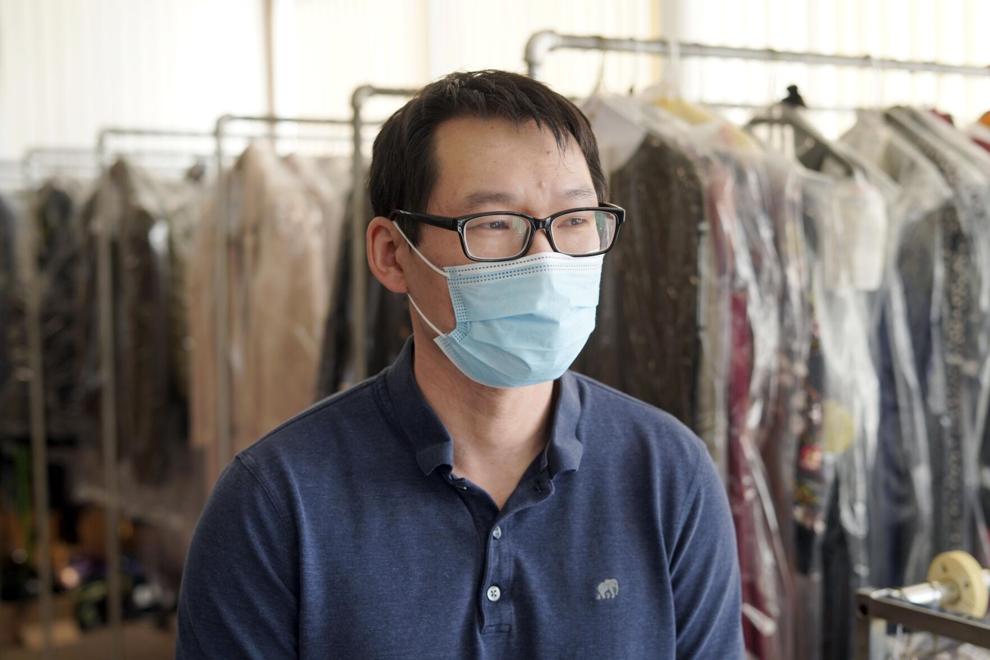 Sun M. Bae, Kilman's son, says he and his parents are hopeful that renovations on Tyler bode well for the business, which the family bought a few years ago from its founder. They hope that the lifting of limits on social gatherings brings back customers. Their business was hit hard by weddings not celebrated, parties not held — and the impact that remote work had on how people dress.
Just months into the pandemic, they lost prom season in 2020.
"It's very important for seasonal business," Sun M. Bae said of those rites of passage. "We are all struggling, he said. "Compared to last year, it's slowly getting better.
There is no shortage of places to buy alcohol along Tyler Street and its eastern continuation, Dalton Avenue. Liquor stores did well through the pandemic, and that's the case for Harte's Package, says its manager, Pinal Shah.
"We didn't lose sales from the year before," he said. It did not, on the other hand, make it big-time on pandemic alcohol purchases. "The big stores took the bigger chunk."
The shop struggled to stock some of its regular offerings because of supply-chain problems. Regulars kept coming, for milk and bread as well as alcohol and lottery tickets.
"We see the same faces every day. We're a neighborhood store," Shah said. Some people's shopping habits, he believes, can be linked to when financial help arrived from the government, or when it ebbed.
"That helped fuel some of the business. I never asked the follow-up question," he said. Why? He had a store to stock and didn't always have time to hear the answers.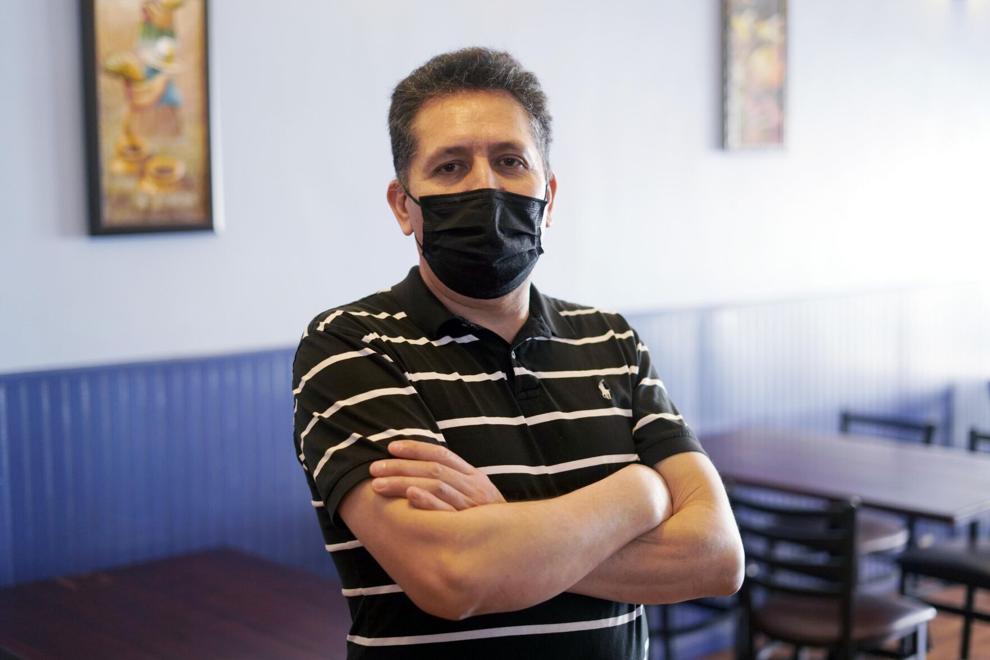 When the lockdown came last spring, Gomez, the owner of La Fogata, decided to keep his restaurant going, albeit on new terms.
The restaurant he has owned since 2003 went into "survival mode." Gomez stepped up takeout and delivery at La Fogata, unwilling to see things cool down. After all, the name means "bonfire" in Spanish. He wanted to keep his staff working; he is happy that no one got sick.
Getting by meant watching out for waste and logging long hours, which is kind of a given in the restaurant business.
"We have to work very hard. Many hours, and keep control over everything," he said. "I learned to stay focused and take care of myself first, then take care of other people."
The pandemic took away the small joys, like parties with dancing, that always helped lift his spirits. "It's tough. It's very stressful. You get out of the restaurant. Go home. And come back the next day."
To his delight, new customers found their way to La Fogata. He is intent on keeping them.
"I hope in the next months, more people come around," he said.
Some might just want to see what the Tyler Street buzz is all about.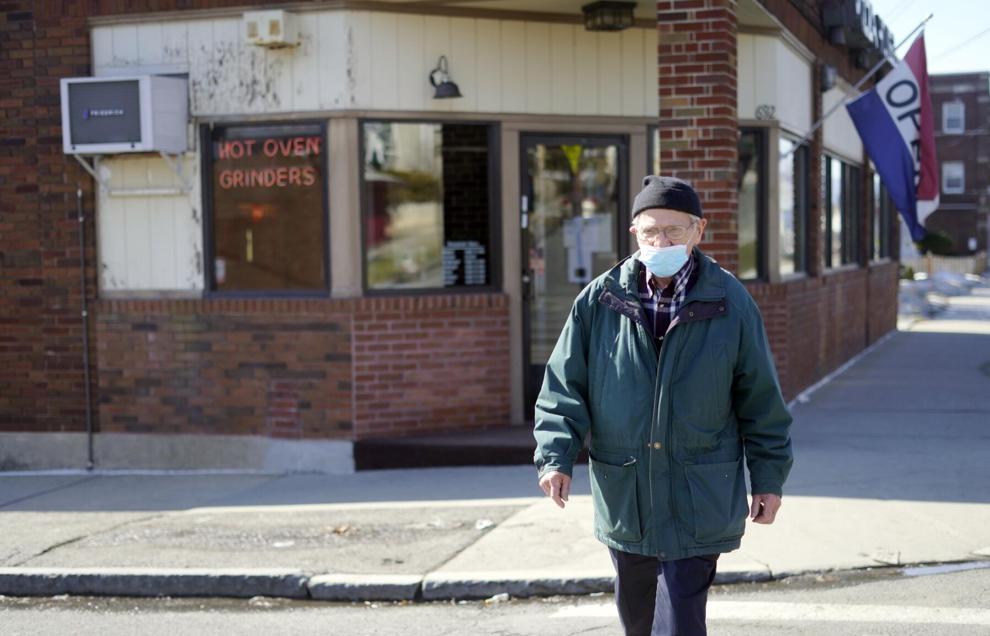 Starting this summer, the city will use $3 million awarded in November by MassWorks to fix sidewalks, crosswalks and lighting along Tyler. The idea of making those improvements arose in 2014, after a section of Tyler was included in a statewide development project for economically distressed areas.
At the time, the Tyler district singled out by the state had a median household income of $27,708 a year, compared with $42,114 for Pittsfield and $66,866 for the state. Its poverty rate of 23.8 percent for its 4,000 residents was more than twice the state rate.
A new root
Inside the Mercy Footstep Market at 534 Tyler, a box near the register now displays malanga root, also known as cocoyam. The shop, owned by Mercy Benson, started carrying malanga during the pandemic because people started asking for it.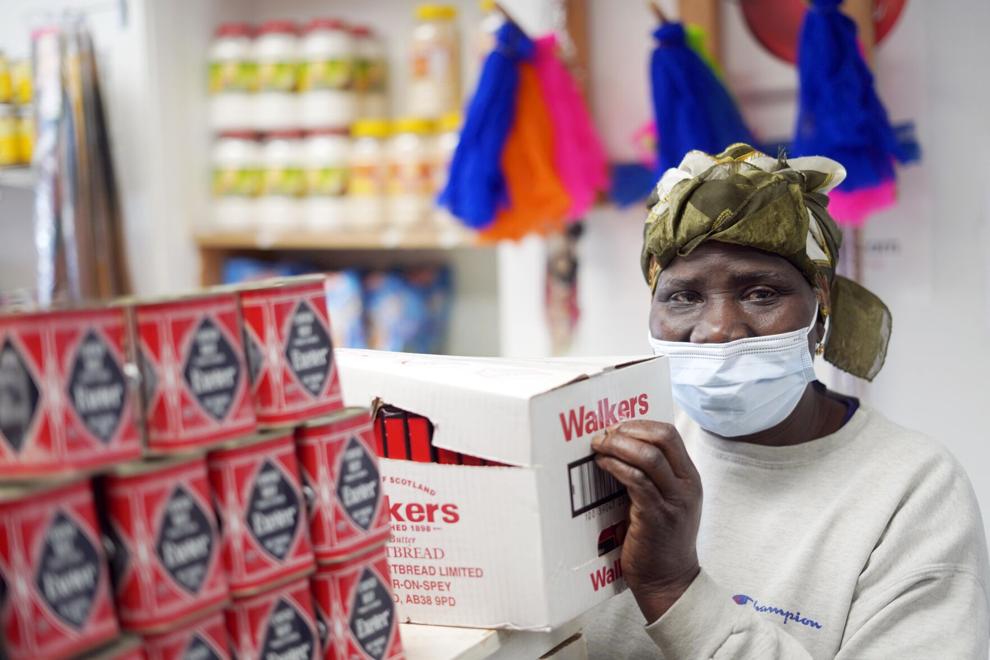 They asked, Benson and her son, Edwin, believe, because they couldn't buy it any longer at Price Rite. That grocery store, on Dalton Avenue, closed in September, nine months after a rebranding effort and store remodeling apparently failed to take hold.
Though Benson hardly needed the lesson, the pandemic year taught her to live close to the bone, watching costs and making sure the store, which serves the Caribbean and African community, was carrying what people want.
Mercy's father once operated a store in Ghana.
"That's what he did to take care of us," she said of her father. "We all have that blood in our veins."
She took over the market from her son, Edwin Hammond, who was having trouble balancing shop life with his job as a software developer in Albany, N.Y. Edwin still helps, as does his twin brother, Edward Hammond. On Thursday, Edwin came by to help a representative of a money transfer service update the shop's banking information.
He said malanga is just one of the cramped and colorful market's pandemic tweaks. Problems with suppliers, though, limited the market's ability to stock other things people want — to his mother's great aggravation.
"Because of the pandemic, it was difficult to get the stuff, very difficult," Benson said, standing by a chest freezer of frozen fish.
She dislikes having to explain why shipments from Africa were held up.
"'The ship is not here yet,'" she would say. "But, they understand. And they go to another place where they can get it."
Edwin said business had been picking up before the pandemic.
"I'm pretty sure that if it wasn't for the pandemic, we'd of had a much higher rate of increase. It could have been way better," he said.
His brother agrees.
"It's so-so. You can't complain. All you can do is hope for the best," said Edward, who works for Guidewire, a human services nonprofit.
It's a squeeze when they all are around the register, but Edward says the pandemic has taught them even more about working together for the common good. And Mercy says she would be lost without help from her sons. "Without them, I can't do it. They help me a lot."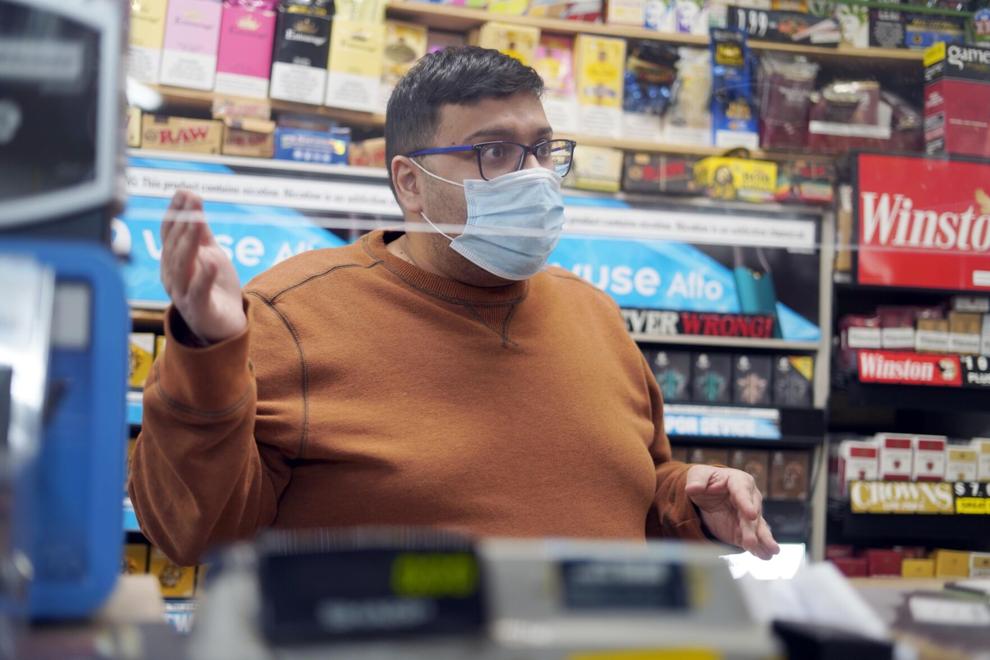 At Berkshire Pipe & Tobacco, at 498 Tyler, the pandemic sapped that family resource, so vital to small businesses. Nipun Saluja says his father had to limit his hours in the shop to protect his health. That was part of why the store cut back on hours — and, unavoidably, its revenue.
"I'm sure I'm losing some business. It is what it is," Saluja said. "It's been bad. It's really hurt. But, the good thing is, I have loyal customers, so, they come when I'm open. That's a good thing."
One pandemic year setback had nothing to do with COVID-19. When the state's ban on menthol cigarettes went into effect last summer, it cut sales of Newports and other menthol brands by 30 packs a day, Saluja estimates.
"Every business is hurting because of the menthol ban," he said.
Next door, a separate shop that Saluja runs, Berkshire Sweets, is hanging on through lottery ticket sales with limited hours of noon to 5 p.m.
On Thursday, a customer came in to the tobacco store to buy some smokes for his mother-in-law. Customer and merchant greeted each other like friends. "Whatever people want, I get it," Saluja said. "That's how I do business."