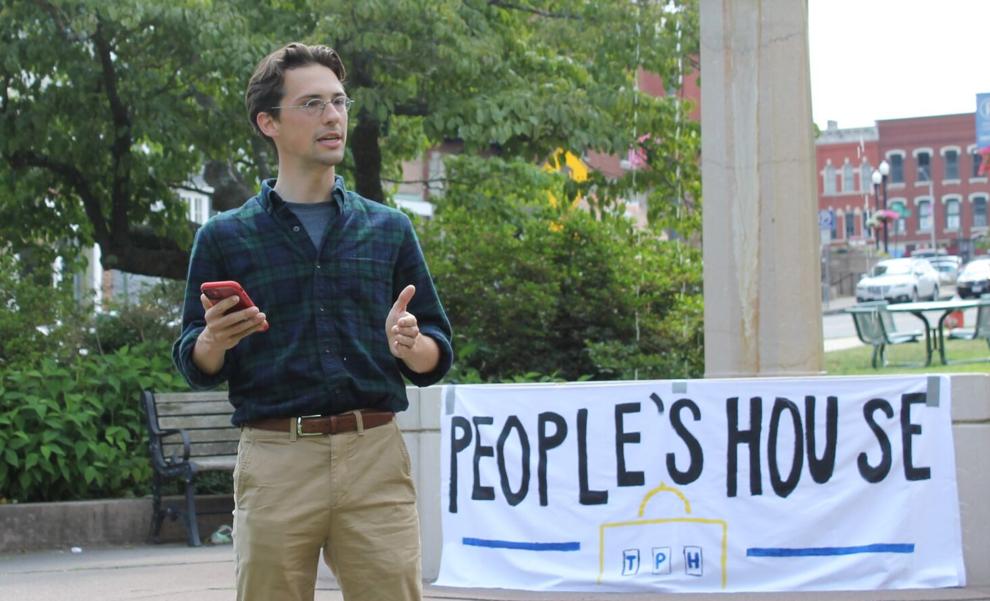 AMHERST — Passing progressive legislation in Massachusetts, organizers say, starts with making the legislative process on Beacon Hill more transparent.
They say the power structure of the House, where committees are controlled by a small circle of moderate leaders, presents a roadblock to popular legislation that would benefit working people. Bills have spent years and even decades without moving out of those committees, in which lawmakers are not required to disclose how they vote.
About 20 people rallied last weekend in Amherst's Sweetser Park in support of the three aims put forth by the People's House coalition. The group demands that the House make all committee votes public, release bills at least 72 hours before a vote and reinstate term limits for the speaker of the House. Those asks, which some organizers describe as "modest" and "common sense," would start to loosen the grip moderate leaders hold over the legislative agenda, they say.
"We have watched year after year as our Legislature, with a Democratic supermajority, has failed to pass popular and urgently needed legislation," said Gabby Finocchio, a regional field organizer with the advocacy group Act on Mass. "That same Democratic supermajority that we elected to work for us has written their own rule book to ensure that they can just work for each other and work for House leadership."
The House is expected to vote on its rules for the two-year session in early July, after Speaker Ron Mariano in January delayed the vote by six months, with many interpreting that move as a response to advocacy from Act on Mass. The People's House coalition has planned virtual and in-person advocacy events as part of a"week of action" in anticipation of a July vote.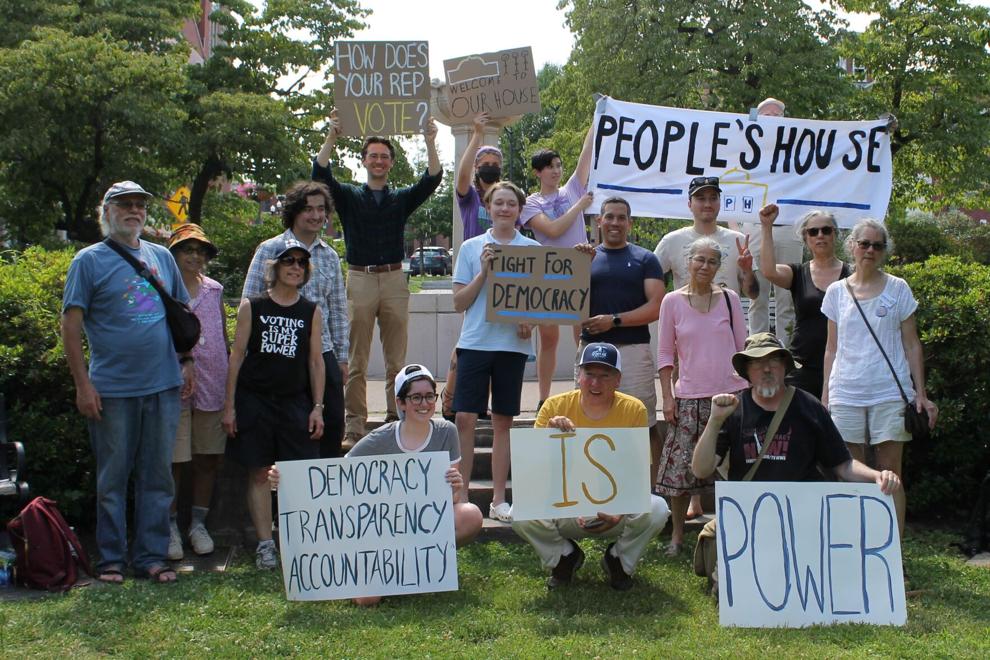 In previous rules votes, most lawmakers have opposed amendments backed by advocacy groups. The House in February voted 122-36 to reject an amendment that would have aligned its joint rules proposal with the Senate's. Only eight of the 130 Democrats in the House joined 22 Republicans to vote for the Senate language, which advocacy groups favored.
All four Berkshire County representatives voted with the majority to reject the amendment, and most previously have said that they do not believe there is a transparency issue.
Act on Mass, which has advocated for transparency since its 2018 founding, formed the People's House coalition in April, alongside Sunrise Boston, Mijente, Indivisible Mass Coalition, and Our Climate Massachusetts, among other groups. The coalition seeks to hold lawmakers accountable to residents, rather than to House leaders, said Act on Mass regional field organizer Hunter Cohen.
"What we must remember is that every state legislator is a civil servant," Cohen said. "We are their bosses, not Gov. Baker, not Speaker Mariano and not the committee chairs — us."
Once, state lawmakers could pursue their priorities without micro-management from leadership, said Matt Barron, a rural political strategist who worked in the Statehouse from 1987 to 1992. That period began when "rules reform" advocates ousted then-Speaker Thomas McGee in 1985, Barron said.
"There were no consolidated amendments, which is what we have now, where reps file into a room — Room 348 — where the press and the public are forbidden to go," Barron said. "They sit around a huge oval table and beg the chairman of Ways and Means for little goodies, little crumbs, to bring home."
Consolidated amendments, on which debate occurs mostly behind closed doors, started with the 1996-2004 tenure of former Speaker Tom Finneran and continued under Speakers Salvatore DiMasi and Robert DeLeo. Finneran's tenure also saw the creation of new committees, which allowed the speaker to tap his allies to lead those committees — and to receive the $7,500 pay bump given to lawmakers who lead committees, added to the then-base salary of $46,410.
After the shift from public debate to consolidated amendments, Barron said, lawmakers' capacity to secure funding for the communities they represent increasingly has relied upon their ability to maintain strong ties to House leaders.
Some organizers express dissatisfaction with the House Progressive Caucus, which they feel aligns more closely with House leadership than with advocacy organizations. Most of the caucus, which state Rep. Tricia Farley-Bouvier, D-Pittsfield, co-chairs, votes against rules changes backed by advocates.
"Their theory of political change is just giving us peanuts," said Act on Mass regional field organizer Ben Campanella. "They want us to be satisfied with the Progressive Caucus instead of progressive legislation."
At a separate rally Sunday at the Statehouse in Boston, organizers assembled a "legislative graveyard" of proposals that they said suffered from the House power structure. Single-payer health care, for instance, has been "killed in studies since 1986," one sign said.
Meanwhile, there has been some evidence in recent years that single-payer is popular among voters. Among respondents to a 2019 WBUR poll, 65 percent of Democratic primary voters and 54 percent of all registered voters in Massachusetts support "Medicare for All," and the Massachusetts Democratic Party voted in 2017 to include single-payer health care in its party platform.
Beyond the current campaign, challenges to sitting lawmakers could feature as a strategy in the push for transparency. Candidates for state representative — including Cohen, who ran in 2020 but lost in a Democratic primary for the 9th Norfolk District — have made transparency a key campaign issue.
"Win, lose, draw, this is not the end," Cohen said. "The teams that we brought together are going to keep on fighting well after this campaign, and we're not going anywhere."