PITTSFIELD — The highly contagious United Kingdom variant of COVID-19 has been detected for the first time in a local municipal sewage system, city officials said Tuesday.
But, the potential impact on the Berkshires is not yet known, given the uncertainty about the amount of viral material contained in the sample.
A wastewater sample collected March 16 from the treatment plant on Holmes Road was tested by BioBot Analytics, and the results were shared with the city Monday, said Commissioner of Public Utilities Ricardo Morales.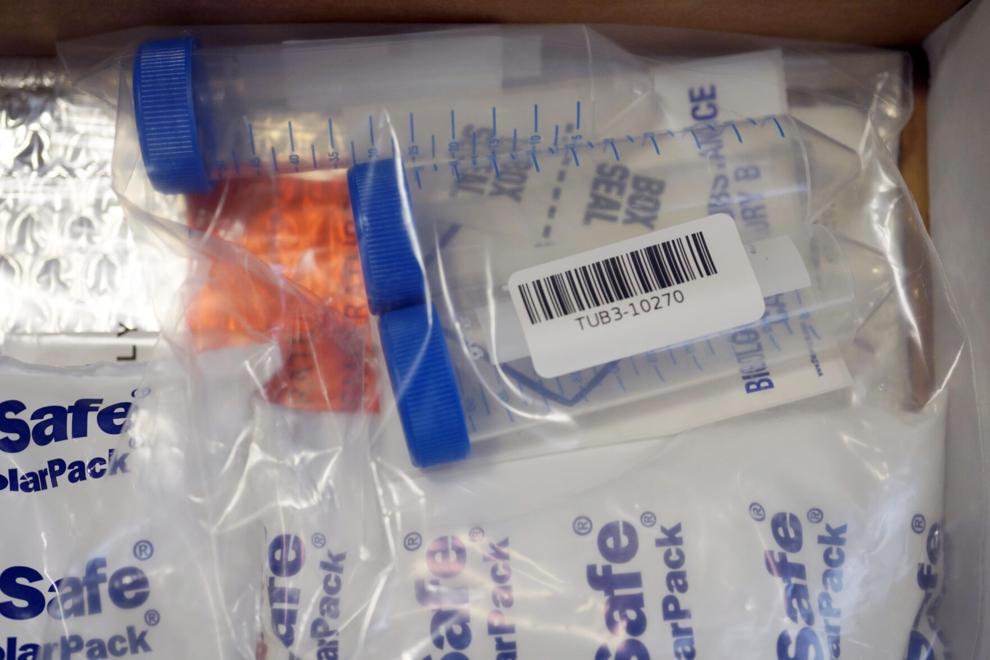 The sewage analysis detected two of the three mutations in viral material that are consistent with the U.K. variant, enough to confirm the presence of the strain, according to Morales. BioBot is analyzing how much of the material contained the variant, which, Morales said, should give officials a sense of the variant's prevalence locally.
"We don't know the quantity at this point; we only know it's large enough to be detected by [BioBot's] analysis," Morales said.
Sewage testing has served locally as an early warning system for COVID-19 outbreaks. Viral fragments are shed from human waste that flows to the treatment center, and the concentration of the material can indicate whether cases are rising or falling days before COVID-19 tests.
The U.K. variant is one of a few variants circulating worldwide. According to the Centers for Disease Control and Prevention, the U.K. variant spreads quicker and easier than other strains, and experts in the U.K. found that the variant has a higher mortality rate.
Massachusetts officials confirmed the first case of the U.K. variant in a Boston woman in January.
Scientists are studying how effective the vaccines are against new variants, though the CDC says early data shows that the vaccines in use now can recognize the variants, but might be less effective protecting against some than others.
Morales said he expects to learn more about the concentration of the variant this week.
Detection of the more contagious variant comes as COVID-19 cases tick up in Pittsfield, where the daily case rate has been climbing for more than a week.
Mayor Linda Tyer on Tuesday described recent trends in the health data as "very close to" what health leaders saw during the surge last fall.
Transmission has been identified in the workplace and among families, said Gina Armstrong, the city's director of public health. The U.K. variant, as well as the state's reopening, she said, might be contributing to the recent rise in coronavirus infections.
The U.K. variant is "more transmissible, and the recent spike we're seeing could be related to that," she said, "or it could be related to [how] things are reopening, and people have the perception that it's safer [in recent days]."
At Tuesday's City Council meeting, Tyer said residents must double down on coronavirus safety precautions to help stem the spread of variants that have been circulating in the state for some time so they "don't become a serious public health threat."
"This is another reason why we've really got to, all of us, has got to get back to basics, doing the things that we know work," she said. "Because the less transmission that there is, the less likely the variants will have an impact on our community life."