The intense storm Oct. 7 that caused widespread wind damage, power losses and claimed the life of a golf pro who was struck and killed by a tree was a rare severe-weather event classified as a derecho.
The National Weather Service in Albany, N.Y., detailed over 120 damaging storm reports across eastern New York and western New England, including top winds of 60 mph at Pittsfield Municipal Airport and 67 mph at Albany International Airport, the strongest October wind gust recorded there since 1987.
A derecho — it's a Spanish word meaning direct or straight — is defined as a fast-moving complex of thunderstorms with severe wind gusts that travels an extended distance in a straight line across multiple states. The National Weather Service says a line of thunderstorms must push across at least 240 miles to be classified as a derecho; the American Meteorological Society lists that threshold at 400 miles.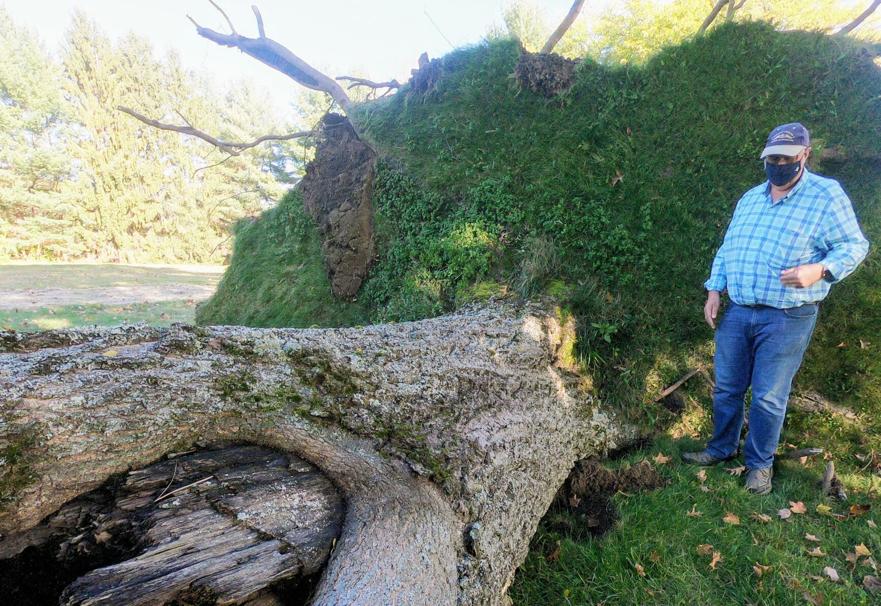 The government forecasters, noting that microbursts with top wind speeds of 80 to 100 mph hit three upstate New York towns, also cited a compact tornado in Canajoharie, N.Y., west of Albany, with winds up to 85 mph.
"This event was classified as a serial derecho based on the 320-mile long damage swath and distribution of significant wind gusts [75 mph and above]," the NWS stated. "The fact that trees across the region were fully leafed exacerbated the resulting wind damage and produced widespread power outages."
Thomas P. Sullivan, golf pro at Wyantenuck Country Club in Great Barrington, was killed by falling trees and branches some time after 4:30 p.m., as he made his rounds to ensure that everyone on the course had taken shelter. An additional death was reported, in Clifton Park, N.Y., where a tree collapsed on a vehicle.
After crossing Massachusetts, the storm left nearly 400,000 utility customers in New England without power. Winds were clocked at 74 mph in Westfield, just below hurricane force; 88 mph atop Mount Tom, 15 miles northwest of Springfield; 82 mph in Quincy and 68 mph at the Blue Hill Observatory in Milton, south of Boston.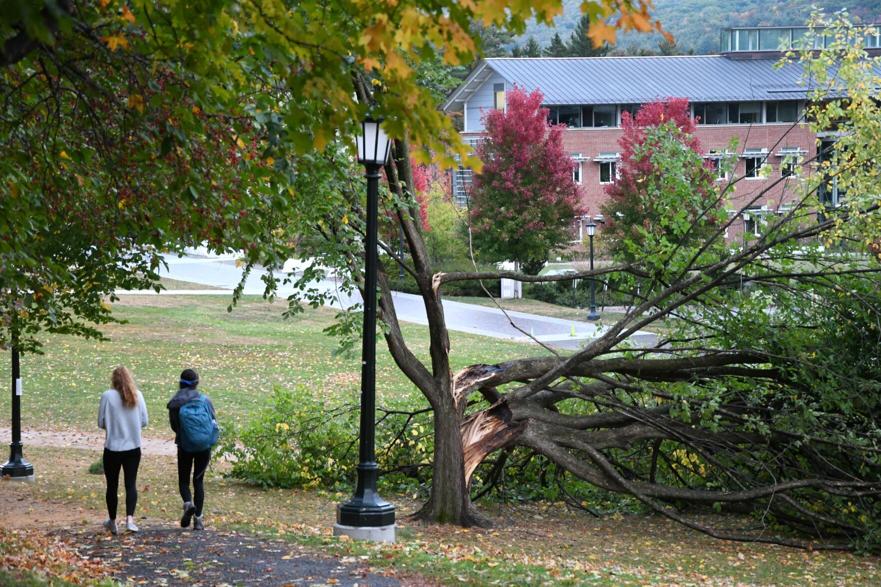 Previously, the most recent derecho to affect New England occurred May 15, 2018, when a series of tornadoes swept across western Connecticut. This past June, a violent derecho tore across eastern Pennsylvania, claiming three lives.
In the Midwest, where the storms are more frequent, Iowa was hit in August by winds up to 140 mph, causing hurricanelike destruction in the Cedar Rapids area, with damage estimated at $7.5 billion.
In the Northeast, severe storms such as derechos, normally confined to spring and summer, are especially difficult to forecast in autumn because instability in the atmosphere typically caused by tropical heat and humidity usually is limited.
Information from The Washington Post was included in this report.