DALTON — Today's guest eyewitness is Aaron Robb, principal of Wahconah Regional High School, where a new $72.7 million school is rising next door.
In recent tweets, Robb has provided glimpses into the project, which will serve students in the Central Berkshire Regional School District. Member towns are Becket, Cummington, Dalton, Hinsdale, Peru, Washington and Windsor.
"People often ask how the #NewBlueWahconah is coming along," Robb posted. "Things are going well! Here's a sneak peak at the new Student Commons!"
The first photo shows the designer's view. The second is from the construction site.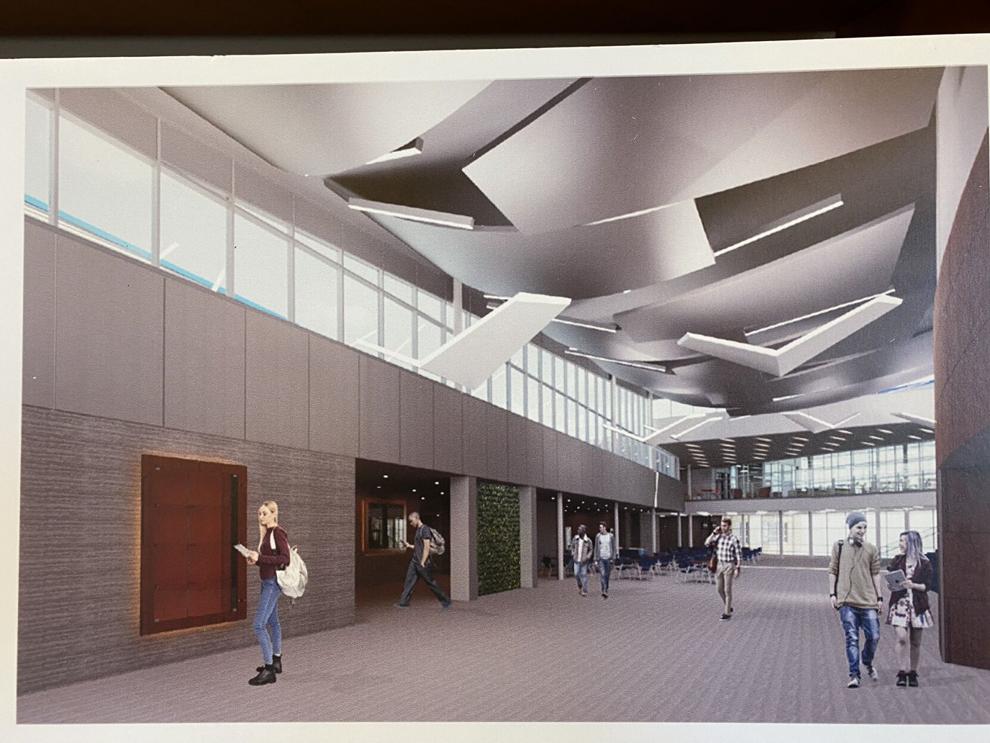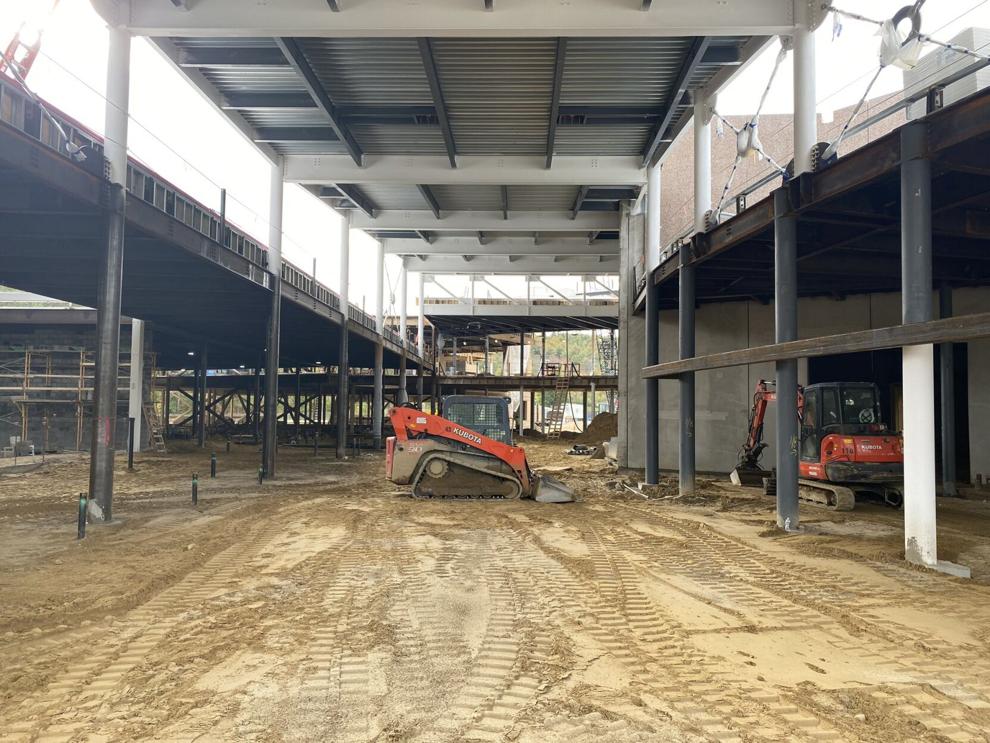 Robb then provided another view of the expansive interior area of the school, construction of which is being overseen by Barr & Barr. The new school is on track to open next fall after winning approval in a district vote in 2019. First, a look at that area as it was designed, and then as it looked in early October.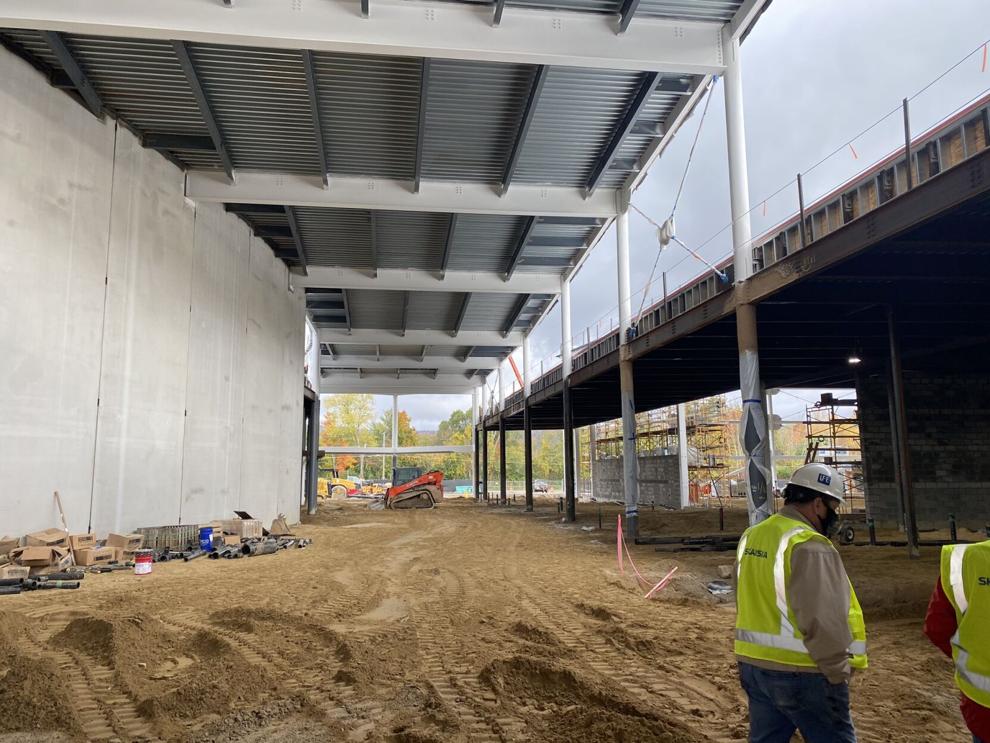 For the photos he provided in other tweets, Robb walked the grounds of the Old Windsor Road school for different views. "Here's what the back of the #NewBlueWahconah will look like ... with the Learning Commons in the center."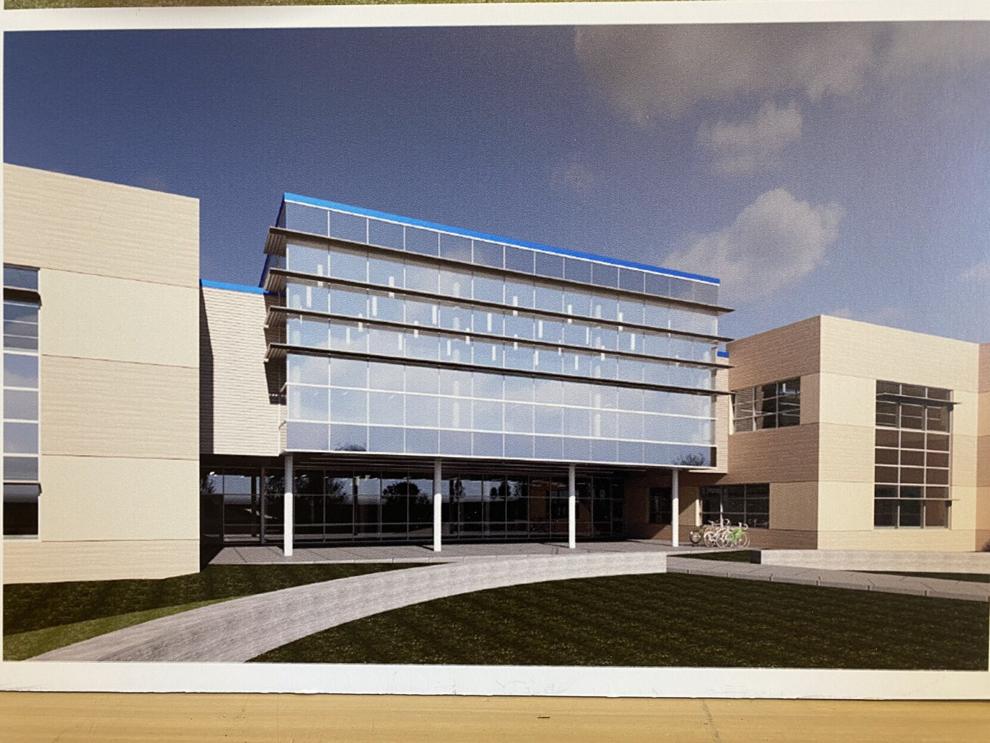 "And here's what it looks like currently under construction," Robb wrote in his post. "Going to be beautiful!" The 2019 decision to replace the nearly 60-year-old regional high school passed by 88 votes, 1,785-1,697. The proposal failed in four of the seven towns — Cummington, Hinsdale, Peru and Windsor.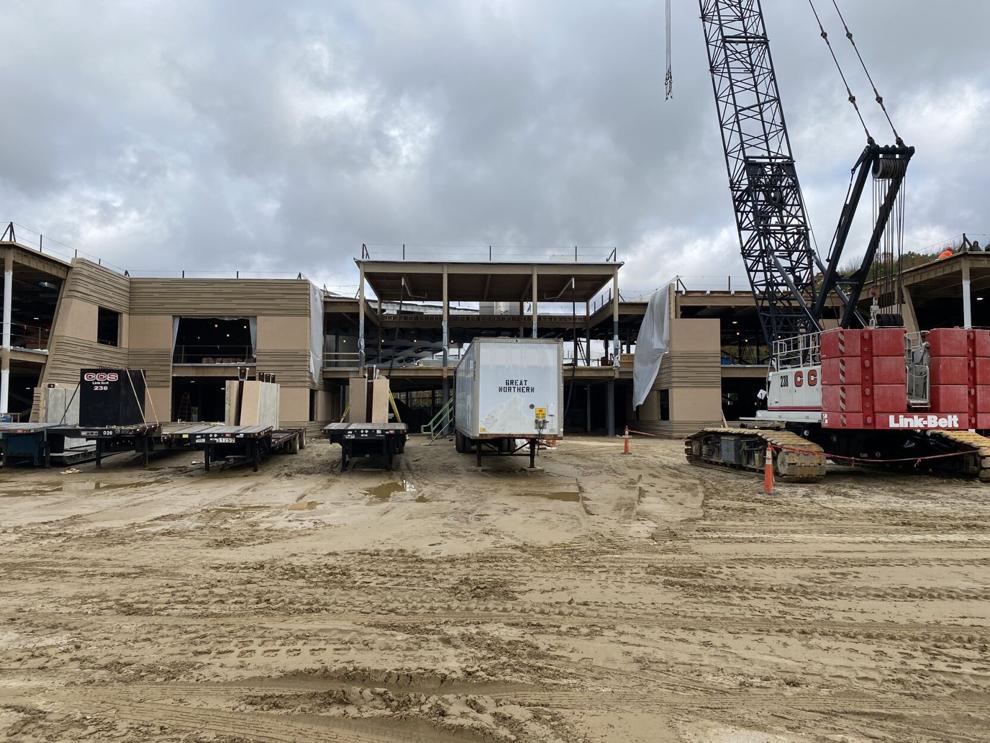 In a final set of photos, the principal moved to the southwest side of building project, offering first the design, then the real thing. "Moving right along!" he wrote.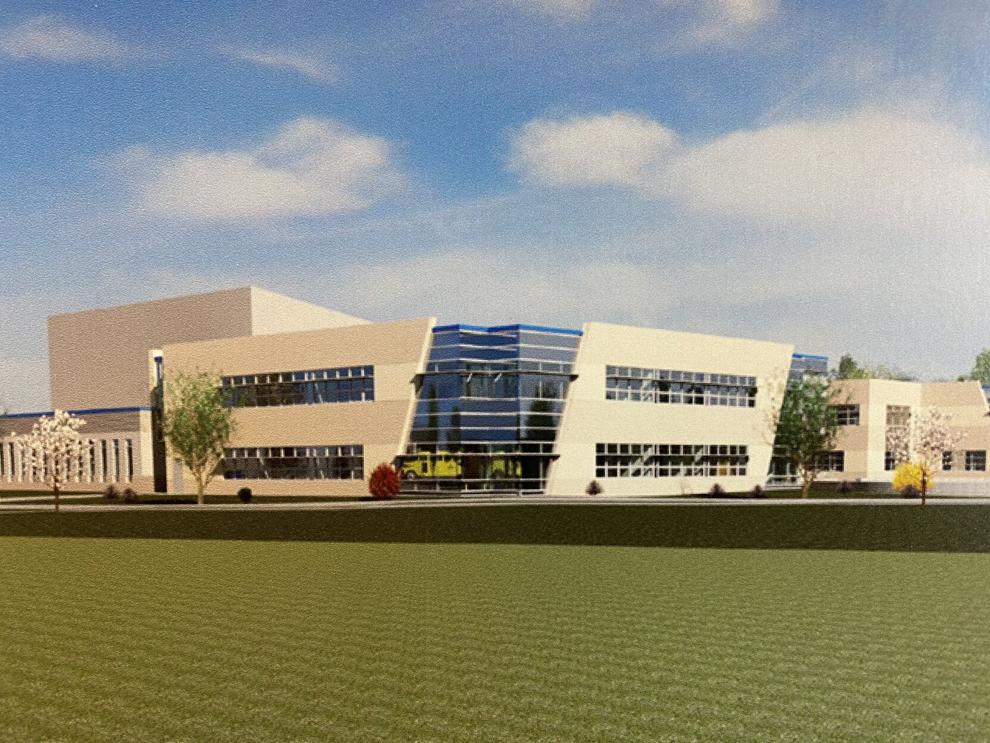 Of the cost, the state is providing reimbursement of $31.38 million. The district towns will be paying $41.33 million over the term of borrowing, with their costs proportional to the number of students each one sends to district schools.