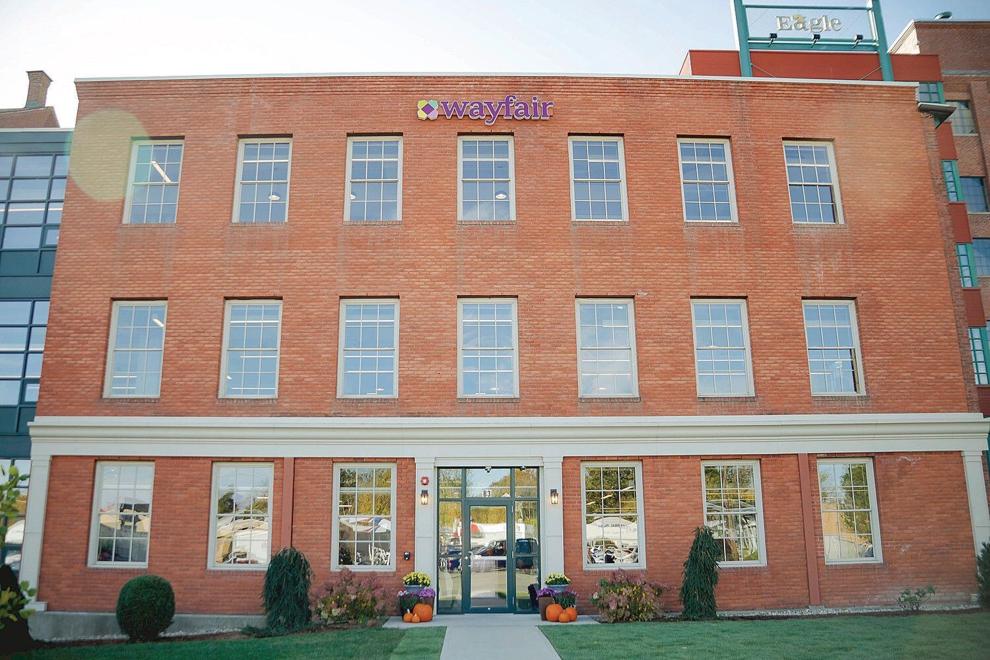 Wayfair is cutting about 870 employees, 5 percent of its global workforce, to reduce costs as it works to come through the COVID-19 pandemic.
The announcement Friday from Niraj Shah, a Pittsfield native, did not break out all locations affected by the job cuts. In Boston, the company's headquarters, 400 jobs will be lost.
Wayfair operates a customer call center in the Clock Tower complex off South Church Street in Pittsfield. The center opened in 2019 and by the following year had about 130 employees, according to coverage in The Eagle.
In 2019, Shah pledged that the Pittsfield center would eventually grow to 300 jobs.
In a message to all employees Friday, Shah said the cuts are part of an effort by managers to guide Wayfair "in a financially responsible manner." Wayfair has 18,000 employees around the world.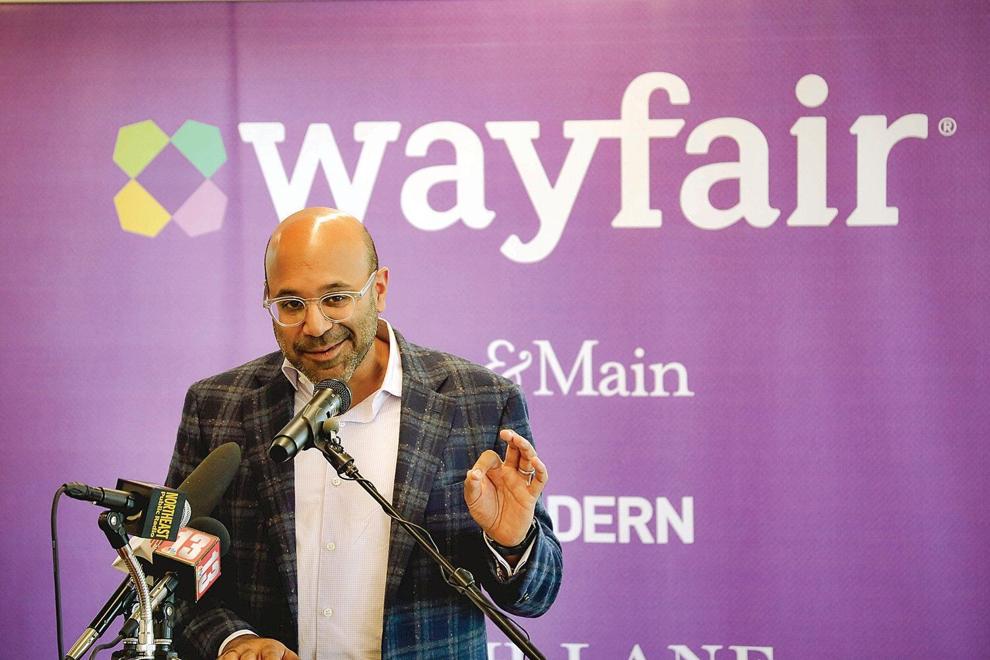 "We are actively navigating Wayfair towards a level of profitability that will allow us to control our own destiny, while still investing aggressively in the future," Shah said. "The macro environment doesn't change our belief in the size of the opportunity, and we are moving purposely to seize that opportunity."
Jobs cuts by Wayfair in February 2020, just before the start of the pandemic, spared positions in Pittsfield.
Susan Frechette, a spokeswoman for Wayfair, said Friday that the company is not providing details on the number of jobs by location, including the move's effect on its operations in Pittsfield.
But she suggested that jobs at the Pittsfield call center may not have been a target.
"I can say the reduction impacts primarily corporate roles in North America and Europe," she said in an email, in response to questions from The Eagle.
In late 2018, Wayfair secured a $31.3 million tax break from Massachusetts related to its planned job growth in Boston and Pittsfield. An Eagle story at the time reported that the deal awarded Wayfair a $9,500 tax break for every job created.
Wayfair Inc. expects costs related to the cuts to run between $30 million and $40 million in the third quarter, mostly related to employee severance and benefits. Shah's message to employees said workers would be eligible for "a minimum" of 10 weeks of severance pay.
The company said it's in the process of making substantial cuts to third party labor costs as well.
Shares fell 13 percent at one point in Friday morning trading.
In his message to employees, Shah thanked those affected by the cuts. "For those leaving today, I want to say again how much we appreciate your contributions to Wayfair. Your work will have a lasting impact on the business and each of us. For those staying, I appreciate everything you're doing to support one another," he wrote.
Shah was born at the Berkshire Medical Center in Pittsfield and attended Herberg Middle and Williams Elementary schools. He graduated from Pittsfield High School in 1991.
Information from an Associated Press story was included in this report.