The nearly $4 billion spending plan the Legislature passed this week, powered by the state's share of the American Rescue Plan Act, grew in its final days by $180 million, as lawmakers opened the door to allocations backing hundreds of specific local projects.
A share of that, $2 million, will be on its way to Berkshire County. Of that, $825,000 will be used to address poverty, homelessness and other housing issues.
Communities in North County will share $230,000 to help low-income residents secure broadband access, while just over a half-million dollars will underwrite parks and recreation improvements.
Towns or cities that were unable to secure federal disaster relief after two big summer storms will be able to tap into a $7.5 million fund that must be shared by the five western counties.
Here are the local projects that made it into the 165-page bill, which was heading Friday to Gov. Charlie Baker to sign.
Poverty/housing
• $200,000 to the Berkshire County Development Corp. to design and develop permanent housing options for people facing long-term homelessness.
• $200,000 to the Berkshire Housing Development Corp. to cover final renovation costs for the Fenn Street Homeless Shelter in Pittsfield to reduce overcrowding and improve the safety of unhoused people.
• $150,000 to the Berkshire Regional Planning Commission, Berkshire Housing Development Corp. and 1Berkshire Strategic Alliance to advance housing development in Berkshire County.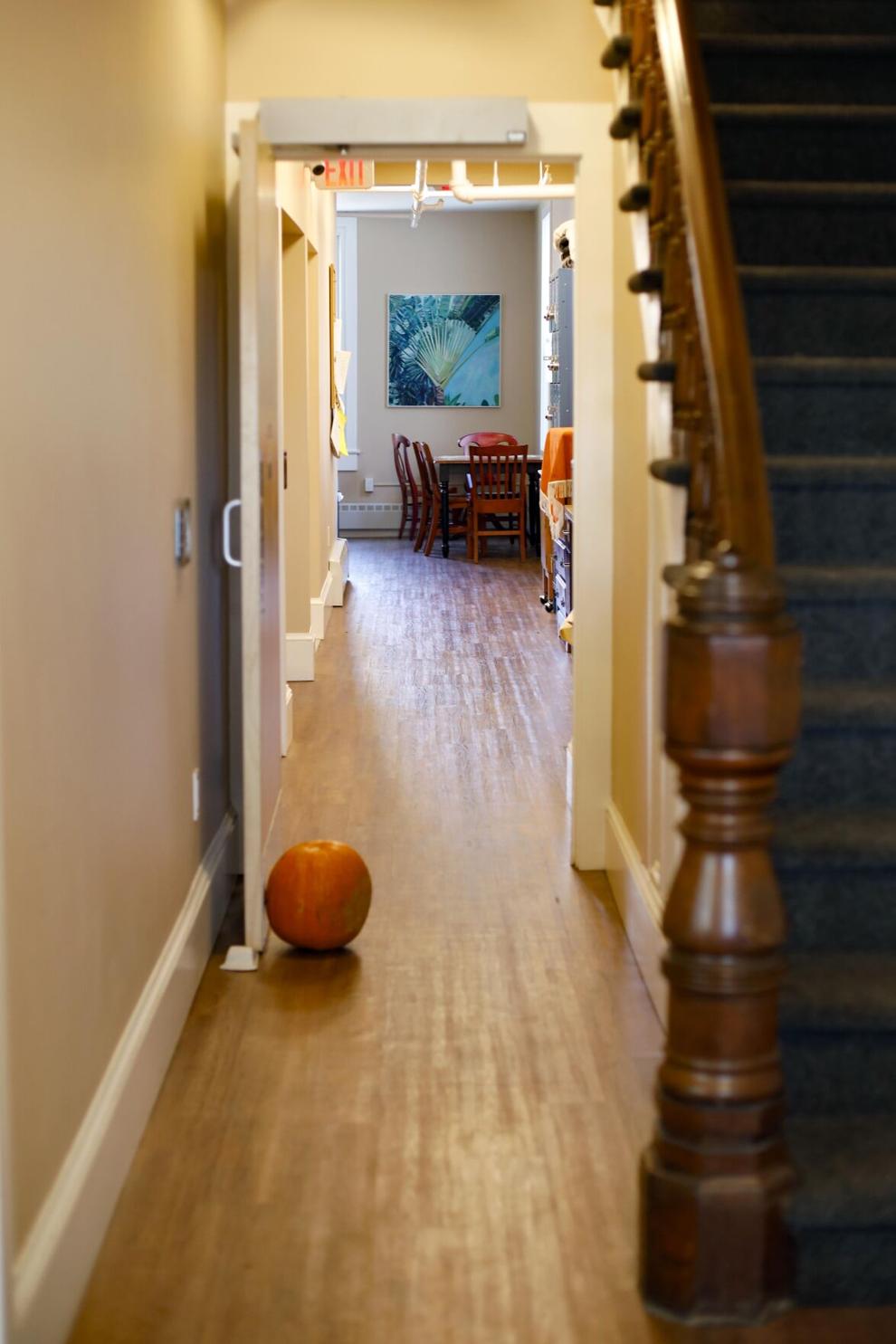 • $100,000 for a matching-grant program for Construct Inc. in Great Barrington to assist first-time homebuyers.
• $100,000 to the Berkshire Community Action Council for the Holistic Approach to Reducing Poverty (HARP) partnership.
• $75,000 to Louison House for the operation of an emergency homeless shelter in northern Berkshire County.
Education
• $5,000,000 to the state's community colleges, including Berkshire Community College; a preliminary report is due by Jan. 31 on the allocation of matching money and guidelines for distribution and use of the money.
• $200,000 for the city of Pittsfield for a master plan study of the city's public schools.
• $50,000 for a workforce training program at the Charles H. McCann Technical School in North Adams
Broadband access
• $230,000 to upgrade and provide municipal broadband services in low-income and underserved communities in the towns of Adams, Cheshire, Clarksburg, Florida, Hancock, Lanesborough, New Ashford and Williamstown and the city of North Adams. Of that, $40,000 must be allocated to the town of Florida.
Infrastructure
• $50,000 to initiate a water merger feasibility study in Great Barrington.
Parks/recreation
• $200,000 to allow Mass Audubon to repair ecological, trail and forest damage caused by extreme weather at the group's Pleasant Valley property in Lenox.
• $200,000 to the Berkshire Regional Planning Commission and 1Berkshire to establish an outdoor recreation website for Berkshire County and adjoining regions.
• $50,000 for facility upgrades to Clarksburg State Park.
• $35,000 to upgrade facilities at Natural Bridge State Park.
• $35,000 for upgrades at Savoy Mountain State Forest.
Diversity/equity
• $100,000 to 1Berkshire in Pittsfield to bolster technical assistance and support for initiatives that advance diversity and regional equity.
Disaster relief
• $7.5 million to be shared among Berkshire, Franklin, Hampden, Hampshire and Worcester counties to cover qualifying expenses related to extreme weather from July 16 to July 18 and on July 27 that were not sufficient to trigger federal disaster relief. The state secretary of administration and finance must file a plan to distribute the money, identifying which cities and towns will be reimbursed for money already spent.
Other
• $75,000 toward construction of a monument dedicated to Elizabeth "Mum Bett" Freeman in Sheffield. Freeman was the first enslaved African American to file and win a "freedom suit" in Massachusetts. The case led to the state's ban of slavery.