What does International Trans Day of Visibility mean to Ray Garnett, leader of Berkshire Trans Group? It's a day to celebrate.
"So many times when we're in the news, it's about either a tragedy that has occurred, or fighting for our rights as human beings and citizens and just people in our communities," he said.
"It's a chance to have a day that's dedicated to just recognizing the everyday lives and achievements and just the joy and the positive parts of us. Being like, 'Hey, we're more than a news story where it's a tragedy.'"
Created in 2009 by Rachel Crandall-Crocker, Transgender Day of Visibility is now widely recognized on March 31.
Garnett was one of several transgender people in the Berkshires that The Eagle interviewed about the day and what it's like to live in the Berkshires.
Interviews have been edited for length and clarity.
Ray Garnett
36-year-old West Stockbridge resident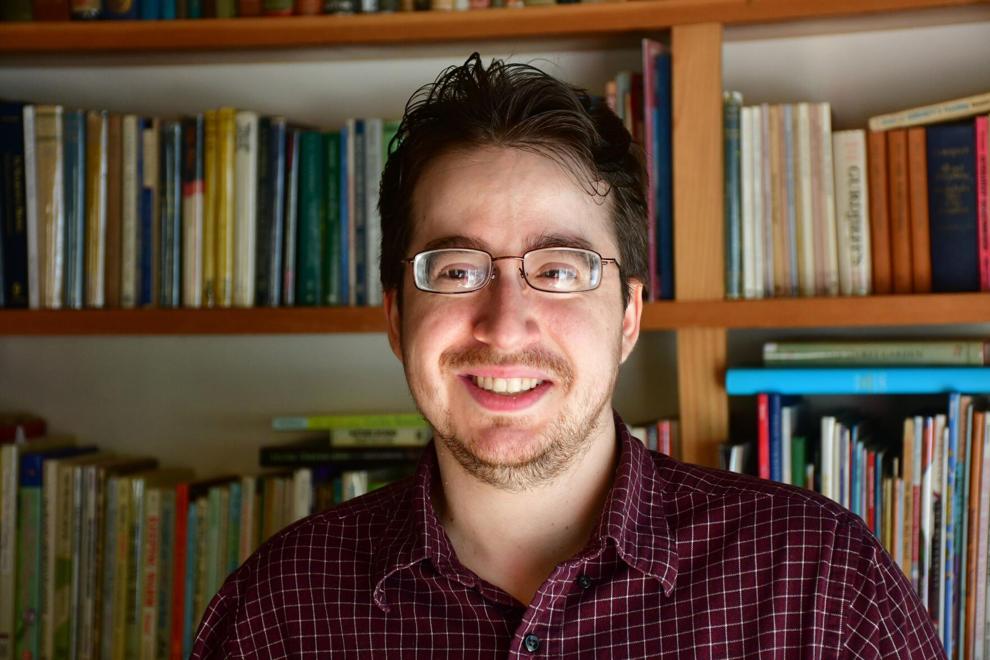 Q: What does Transgender Day of Visibility mean to you?
A: It's tough because it's one of those things that you wish wasn't necessary. For me, it's a chance to speak positively about transgender folks.
I'm one of the people who's very visible. I tell a lot of people that I'm trans. ... But there are lots of folks who don't really feel very comfortable being super visible sometimes. I think it's important for the folks who are able to be visible because they're safe — their housing is secure, their job is secure, they're not concerned about someone finding out like a family member who might not react well. Those of us who can be more visible are sometimes trying to be visible for other people, too.
Q: You lead Berkshire Trans Group — what is the that?
A: Berkshire Trans Group is a peer support group. So at its core, I just set up a time and place to meet at least once a month. ... It's very basic. You have an hour and a half show up, meet people, talk. It can be really helpful just to hear other people's experiences and realize you're not alone. It can be helpful to share resources — Where do you get your haircut? Where do you go to the dentist? — to have those sorts of social networking opportunities.
Q: What is great about being trans in the Berkshires? What is hard?
A: Overall I have found that the Berkshires is a very welcoming place. There's a lot of folks who are very open — it's not just that it's not a problem, but they're welcoming.
I don't experience this myself, but I hear a lot of different stories in the Berkshires ... (of) family who's not accepting. Somehow it's different for people when it's a friend, an acquaintance, a stranger, than if it's a family member. That can be a challenge for folks who have family who is either not welcoming or just very unsure and doesn't know a lot about it.
Ashley Shade
35-year-old North Adams resident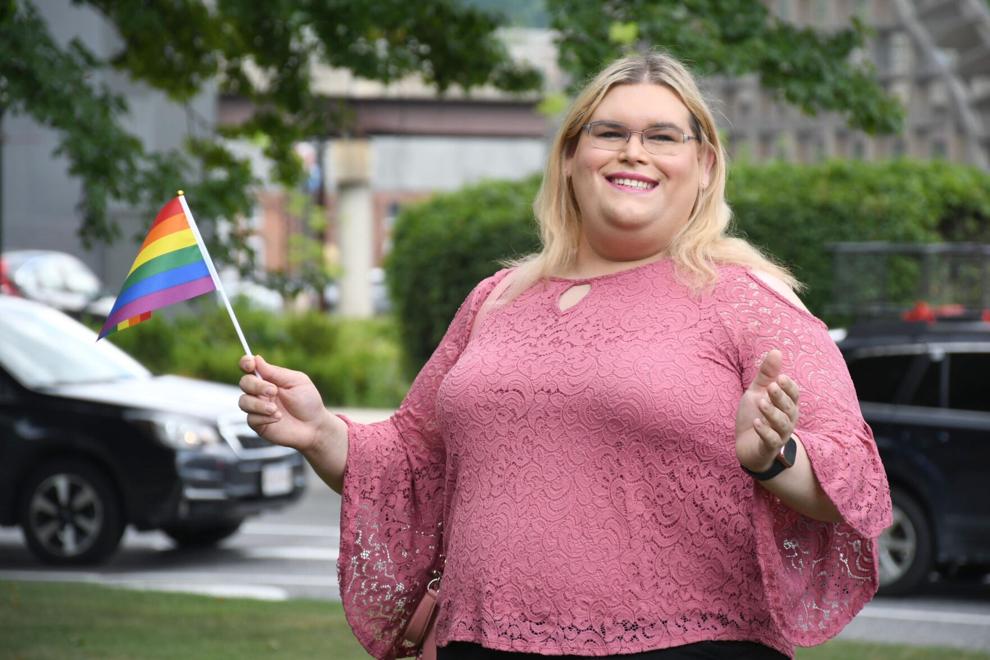 Q: Why is Trans Day of Visibility important? What does it mean to you?
A: Transgender Day of Visibility is so important because it highlights and celebrates our community while people are still here. It's also a great day to raise awareness about the issues our community faces. To me it's a day to help raise the visibility of other trans people.
Q: What is great about being trans in the Berkshires? What is hard?
A: That more people are visible and out. There's still not enough resources. Health care and career opportunities are still very far behind for the trans community in the Berkshires.
It's become a much friendlier and open place to be trans or LGBTQ+ in general, but there's still a lot of work to be done.
Emma Ryan
28-year-old Pittsfield resident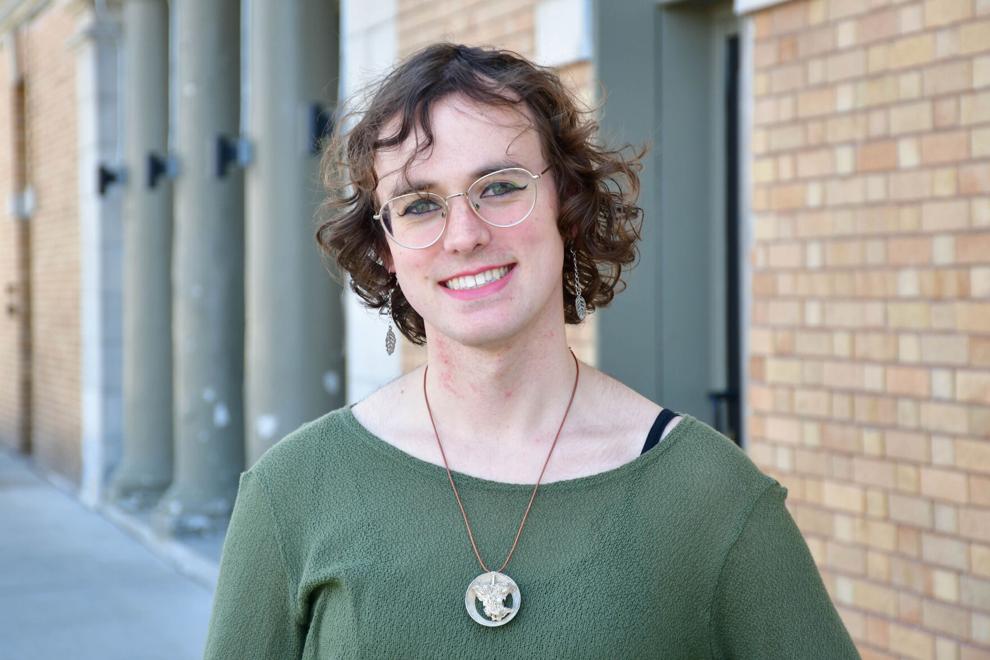 Q: What does Trans Day of Visibility mean to you?
A: I haven't celebrated it very often because I didn't find out I was trans until I was 25. I'm 28 now, but I did come out to my colleagues and classmates at Columbia Journalism School last year on Trans Day of Visibility. ... For me, it's kind of a recognition of not being in the closet and not being afraid to be who you are on the inside and live out loud. This is going to be my first full year of being out. And it's tough with all the news that's happening constantly surrounding trans people, all the bills in different states.
[The day] is a moment of joy and an act of defiance at once — our being happy and out loud is a defiant act in itself.
Q: What is great about being trans in the Berkshires? What is hard?
A: I moved to the Berkshires at the end of May last year you know with with my partner. ... We came from New York City. My biggest fear was moving to a rural community compared to New York City, which is a queer capital. One thing that always made me feel comfortable and safe in New York City is telling myself I'm not the weirdest thing someone has seen today by a longshot. ... When we moved up here, though, there was a big Pride celebration the very next weekend and a lot of people came out. There were rainbow banners down North Street. It felt very welcoming and accepting. And there's a lot of queer store owners or queer-friendly store owners. There's even churches that are flying Pride flags. ... I felt immediately at ease.
As far as like negative things, I have been verbally harassed on the street twice, but that's only twice. That's two incidents out of an entire year of living out and proud and not presenting masculinely at all.
Ephraim Schwartz
33-year-old Pittsfield resident
Q: What is great about being trans in the Berkshires? What is hard?
A: The great thing about being trans in the Berkshires is the community as a whole. For trans-specific community, there are both people who have a lot of experience being openly trans and people who are just starting to come out of the closet. There's a lot of trans leadership in the queer community as a whole. There was even a trans woman elected to office in North Adams (Ashley Shade); I figured something like that wasn't an option for openly trans people, let alone something that would happen in my lifetime.
Being trans in the Berkshires is not as difficult as being trans in other places can be, but it does have its difficulties. I'd say the main ones revolve around medical care and understanding. We do have some very skilled practitioners in the area, but still run into some of the same problems experienced nationwide: a lack of clinicians with experience dealing with trans-specific health issues, clinician reluctance to treat trans patients in general, and reports of skepticism to a person's identity that lead to eroded clinician-patient trust.
Q: Why is Trans Day of Visibility important to you?
A: Trans Day of Visibility is important because it's the one day out of 365 that people are explicitly instructed to hear from us rather than just about us. It is a day to celebrate being trans rather than mourn those who were lost because they are trans. When trans people are missing from the conversation, our lives and deaths are far more likely to be misreported in name and nature.
Trans people have always been here. The main difference is in how we are talked about in this era.