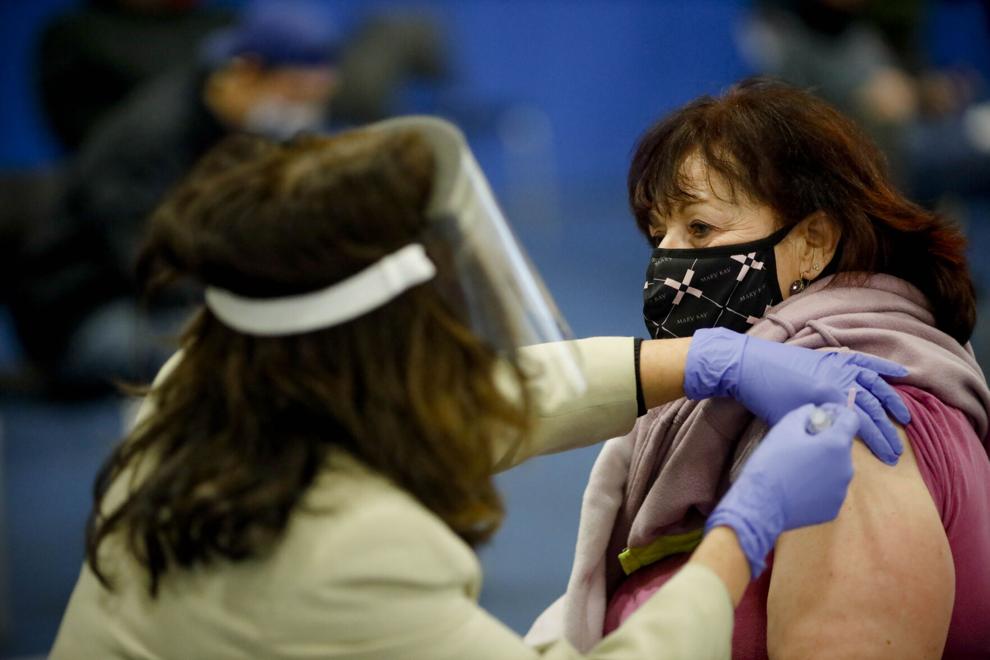 The rollout of the COVID-19 vaccine continues, with congregate care staff and residents up next. But the vast majority of Berkshire County residents are not yet eligible for the vaccine, and strict eligibility restrictions have prompted frustration and questions. Even as other states kick off vaccinations for anyone 65 and older, local officials are required to follow the commonwealth's timeline.
State officials have estimated that the vaccination process will last until June, but local officials say there are too many moving factors to predict when the region might reach a high enough vaccination rate to return to normal life. So far, the county has received enough vaccine for more than 6 percent of its residents, though not all doses have been administered yet.
As of Tuesday, Massachusetts had received close to 350,000 vaccine doses and administered 69 percent of those, according to state data. Vaccine shipments to the state have slowed, however, with fewer than 1,000 doses delivered between Jan. 7 and Jan. 12 from the federal government.
We got answers from local experts to some of your most common questions about the vaccine.
When can I get the vaccine?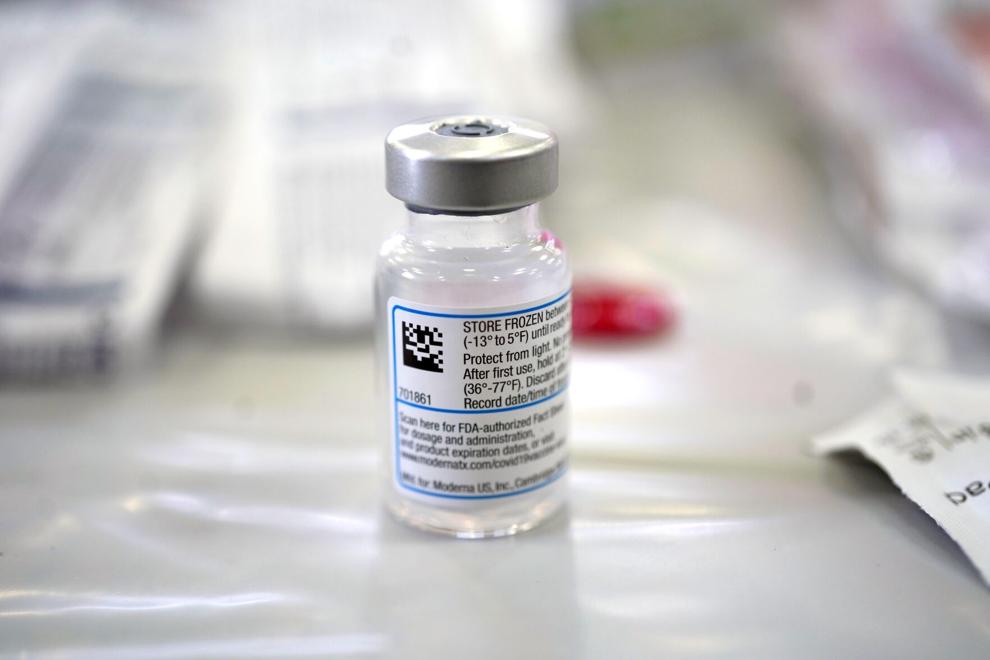 "My best guest is that we're looking at a minimum six month process," said Laura Kittross, director of the Berkshire County Boards of Health Association and the Berkshire Public Health Alliance. "Depending on your age, your health or your work status, you'll fall earlier or later in that process."
The timeline is determined by the state and details can be found at mass.gov/COVIDvaccine.
As of now, only Phase One groups are eligible, including health care workers, long-term care facilities, first responders and congregate care settings. People at high-risk for serious illness — including those ages 75 and up and people with two or more comorbidities — should begin receiving vaccines at the start of Phase Two, as soon as February. Many essential workers, as well as adults with one comorbidity and adults 65 and up are also included later in this phase.
The vaccine will be available to the general public in Phase Three, expected to start in April.
Why is Massachusetts taking longer to start vaccinating older residents than some other states, such as Connecticut?
While there are a lot of factors contributing to rollout speed across the U.S. and other countries, state priorities play a role here.
States can decide their own priority groups and are not required to follow federal recommendations. Massachusetts decided to prioritize a relatively large number of subgroups before the general elderly population, compared to some other states. That means the state is still working its way through Phase One. Most elderly residents outside of long-term care facilities will not be eligible until Phase Two.
The Centers for Disease Control and Prevention have urged states to make everyone 65 and older eligible now. Is that happening in the Berkshires?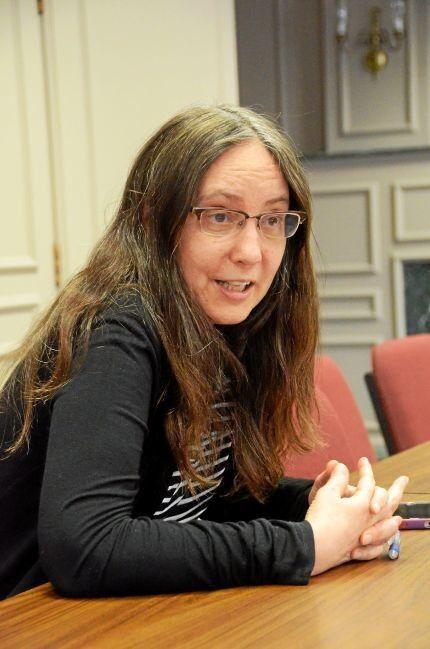 No. "That's a state decision," said Kittross. "We can't make that decision on a local level." Gov. Charlie Baker has said that his vaccine advisory group considers recommendations such as the most recent one handed down by the CDC. And the process is constantly evolving, as evidenced recently when Baker announced a sudden change to Phase Two that prioritized people 75 and older.
How can I sign up?
Registration will take place online. Currently, sign-ups are not open for anybody outside of Phase One. It pays to be alert, since people in different eligibility groups will be notified through different channels.
"If you're going to be vaccinated because of where you work, say if you work in a grocery store, you should get the link through your employer," Kittross said. "If you have certain health conditions, you'll probably get the link through your doctor. ... If it's by age, keep an eye out; that's going to go out a variety of ways."
Links and relevant information will be included in The Eagle's regular Checkup column whenever possible.
What if I don't have a computer?
Local public health officials say you will not be left out, but they have not yet determined an alternate system. The current plan is to set up a phone line that anyone can call to get registered if they do not have access to the internet.
Where will I get a vaccine?
Vaccination sites will include big, public clinics run by Berkshire Health Systems, Community Health Programs and the Berkshire County Boards of Health Association. Some doctor's offices may give out the vaccine, Kittross said, but the details are not yet clear. CVS and Walgreens are expected to start offering the vaccine, though they have not begun to do so yet.
Some of the locations employed for first responder clinics are likely to remain in use throughout the rollout. St. Elizabeth of Hungary Church Parish Center in North Adams and the Berkshire Community College field house in Pittsfield will both continue to host vaccinations, Kittross said. But health officials anticipate changing South County's primary vaccination site, given that students are set to return to hybrid learning at the current location, W.E.B. DuBois Regional Middle School.
People with two or more comorbidities will be eligible relatively early in the process. What is a comorbidity and why does it enable earlier access?
Comorbidities are underlying medical conditions that increase your risk of severe illness from the virus. They include cancer, chronic obstructive pulmonary disease, heart conditions, pregnancy and obesity, among other conditions. The state has decided to prioritize people with comorbidities for the same reason that older people are earlier in line — risk of serious complications and death from the virus.
A list of comorbid conditions can be found at mass.gov/COVIDvaccine.
When will children be able to get the vaccine?
Not for several months, or possibly much longer. The Pfizer emergency use authorization is for people aged 16 and older, while Moderna's vaccine is authorized for people 18 and older. Clinical trials for both vaccines are ongoing in children as young as 12.
Should I get the vaccine if I already had COVID-19 or have tested positive for antibodies?
Yes. Experts do not know how long "natural immunity" lasts, and levels of immunity among people who have had the disease can vary significantly. The CDC recommends getting vaccinated regardless of whether you've had COVID-19.
How do the vaccines actually work?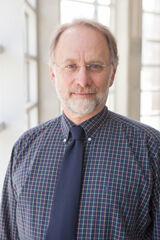 COVID-19 vaccines from both Pfizer and Moderna help people develop immunity to the virus without having to get the disease itself, by using messenger RNA, "a genetic instruction manual," says Dr. Alan Kulberg, chairperson of the Pittsfield Board of Health. The vaccines contain mRNA for a harmless "spike protein" that exists on the exterior of the virus.
"This protein — not a live virus, just the spike protein — is recognized by the body's immune system as 'foreign,' thereby stimulating the production of antibodies which would be available to neutralize the virus should a person come in contact with it."
That is, the vaccine uses the spike protein to teach the body how to recognize and fight the virus, in case the real thing shows up.
Does the vaccine contain live virus? Can it give you COVID-19?
No, on both counts.
"The COVID vaccines that have been approved for human usage do not contain live or even inactivated viruses, so you cannot get the COVID disease from the vaccines," Kulberg said. "After the mRNA directs the production of antibodies, it is degraded by the cell."
Kulberg also pointed out that, while mRNA is genetic material, "it does not in any way alter the genetic make-up or the DNA of the person getting the vaccine."
Does it matter if I get the Pfizer or Modern vaccine?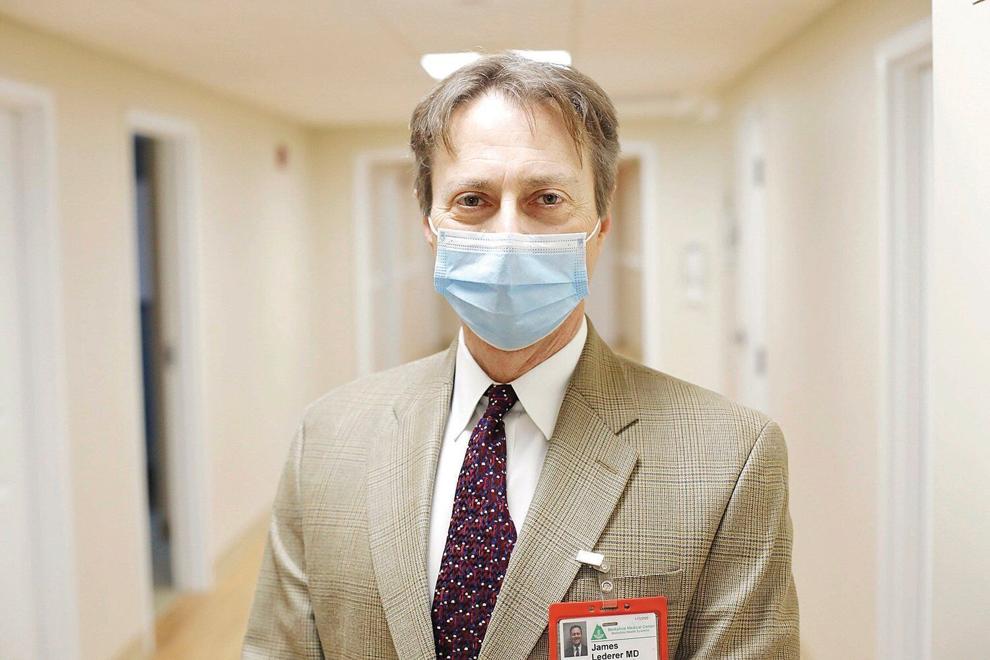 No, says Dr. James Lederer, chief medical officer and chief quality officer at Berkshire Health Systems. You just need two doses of the same one.
"They are essentially the same vaccine," says Lederer. "The mRNA [in both vaccines] codes for the identical spike protein. They only differ in the components which make up the microspheres," which is the container and delivery module for the mRNA.
Why does the Pfizer vaccine have to be kept at minus 70 degrees Celsius when the Moderna vaccine can be stored at a typical freezer temperature?
Both mRNA and the microspheres are quite fragile. "The stability of the microspheres is different" between the two vaccines, said Lederer. "The Pfizer vaccine requires colder temperatures to remain stable."
If there's some immunity conferred after just one dose, why do I need both?
"The two shots together produce [about] 95 percent effectiveness," Lederer said. "While one shot does produce some level of protection, two doses boost the protection to very high levels."
It is not yet clear how long immunity lasts, and long-term monitoring of antibodies will help scientists determine if more booster doses are necessary.
What kind of short-term side effects should I expect?
The most common side effects are pain, swelling and redness at the injection site, as well as chills, tiredness, headache, fever, muscle pain and joint pain. Many health care workers vaccinated in the Berkshires had no notable side effects at all from the first dose, according to Berkshire Health Systems.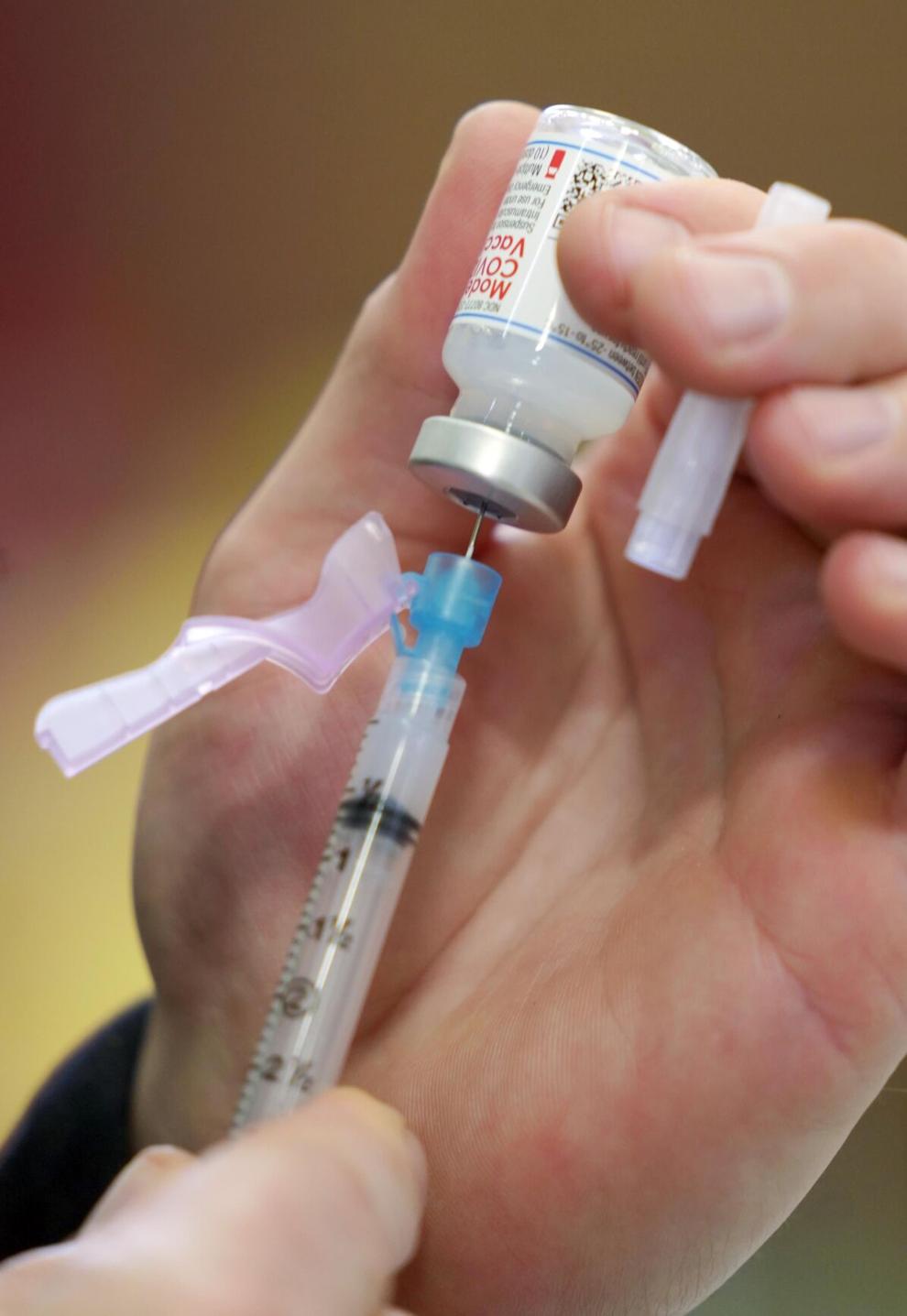 "Side effects appear to be more common with the second dose, generally last no more than one to two days, and usually are not severe enough to interfere with work," Kulberg said.
A small number of people, about 11.1 in 1 million per current CDC estimates, may have an allergic reaction after receiving their first dose. People who have a history of severe allergic reactions, such as anaphylaxis, should mention that when they get their vaccine, Kulberg said. Anyone who has an allergic reaction to the first dose should not get the second.
"You can discuss with your own medical provider whether they might recommend you taking an antihistamine such as diphenhydramine [Benadryl] before getting the vaccine," he said.
Should we be concerned about potential medium- or long-term side effects?
The vaccines are still being studied in ongoing trials, but there is no evidence of long-term effects so far. Paul Offit, a member of the Food and Drug Administration advisory panel that recommended emergency authorization for the vaccines, has said that serious side effects from vaccines typically manifest within six weeks. Clinical trials have been ongoing now for months.
The vaccines were developed on a "fast track." Does that mean that safety was compromised?
The Pfizer and Moderna vaccines both received emergency use authorization after being tested on 30,000 to 40,000 individuals. During clinical trials, they were proved to be overwhelmingly effective and safe.
"It is true that these vaccines were developed more quickly than other vaccines in the past, but that is because the unique technology used allowed it to be produced more quickly," Kulberg said. "Instead of giving an actual viral particle which causes the body to make antibodies, we are giving the body "instructions" on how to make antibodies, and this is a quicker, more efficient process."
Global cooperation and funding availability also sped the process up, compared to typical vaccine development.
Will the vaccine be effective on the new "variant" of the virus that is going around?
Likely, yes. "Viruses commonly mutate," Kulberg said. "That is, they spontaneously change some of their genetic structure." The mutation discovered in the United Kingdom seems to make the virus more easily transmissible, but it does not appear to make the vaccine less effective or to cause more serious disease.
Will I still need to wear a mask after I get vaccinated?
Yes. The vaccine protects people from becoming symptomatic, but scientists do not know yet whether they can still infect others. That means someone vaccinated could still potentially pass on the virus. Also, the 95 percent immunity level means that even a vaccinated person still has a chance of falling ill.
"Masking is still essential," Kulberg said. "To protect yourself and others."
How many people have to be vaccinated in Berkshire County and surrounding areas before life can go back to normal?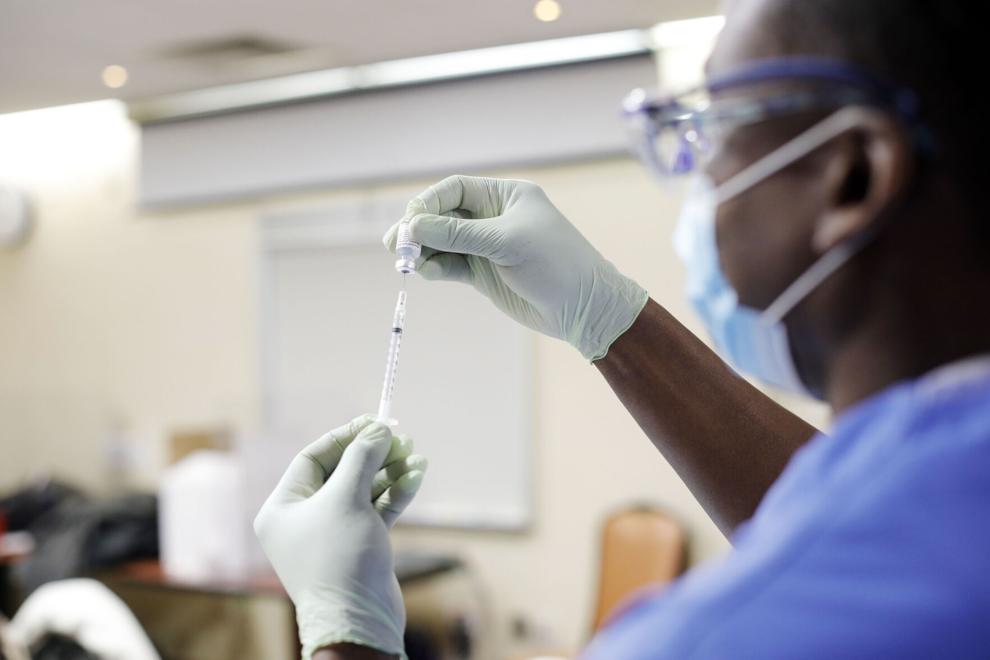 Estimates vary, but up to 85 percent of people may have to be vaccinated to get herd immunity nationwide, according to Dr. Anthony Fauci, director of the National Institute of Allergy and Infectious Diseases. Other estimates have put the range at 70 to 90 percent of the population.
While Phase Three is scheduled to start in April, Lederer says it is possible that much of the general public will not see a vaccine until summer, given the limited federal supply. The absence of a vaccine authorized for use in children may also slow down the process.
"We are a long way from normal," Lederer said. "Additionally, the immunity produced by vaccination may not be long lived and yearly vaccination may be needed just as with the flu shot. Masking, social distancing and good hand washing and surface disinfection are the proven ways to prevent infection."
There are also people who do not plan to get vaccinated. A MassINC poll of Massachusetts residents released in December found that 7 percent of respondents said they would "never" take the vaccine, while more than a quarter wanted to wait for "many other people" to take it before getting vaccinated.
Where can I get more information?
Continue to check mass.gov/COVIDVaccine for the latest information on eligibility. For more details about the local rollout, you can call the Berkshire County Vaccine Information Line at 413-449-5575. The message will be updated on Mondays or as new information is available. You can also email questions and concerns about the process to The Eagle at news@berkshireeagle.com.