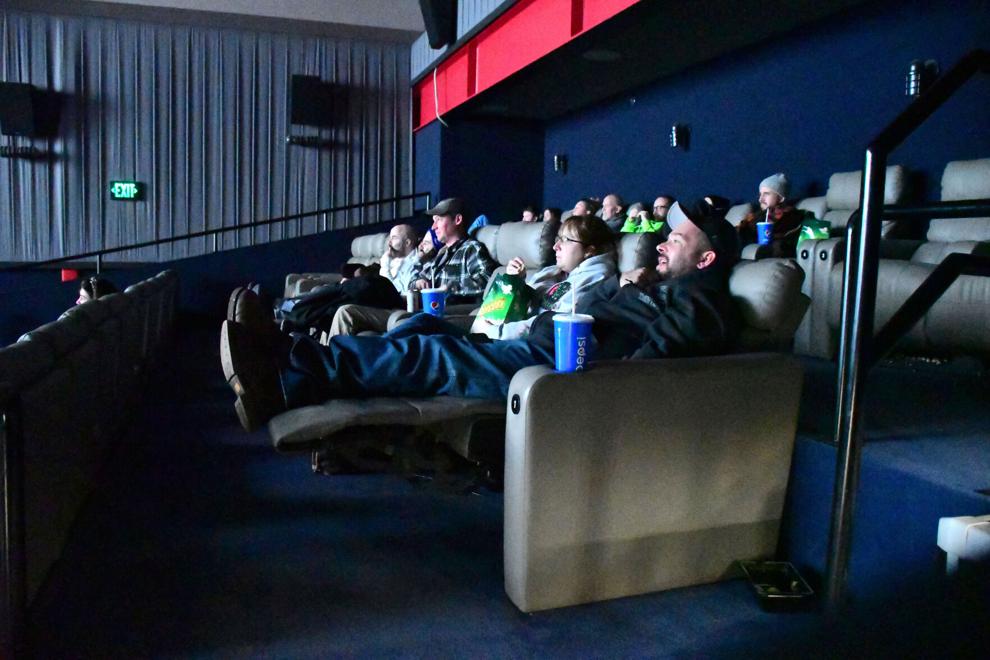 PITTSFIELD — While the country's second largest movie chain has closed its cinema complex in the Berkshire Mall, the owners of the Beacon Cinema in Pittsfield topped off 2021 with a financial exclamation point.
Despite the pandemic, Michigan-based Phoenix Theatres, which has owned the six-screen cinema complex on North Street since late 2018, said The Beacon had its most profitable fourth quarter and most lucrative December last year since 2017, according to figures supplied by the company's owner, Cory Jacobson.
Phoenix Theatres didn't begin running The Beacon until late December 2018, but Jacobson provided financial figures he said also cover the final two years of original owner Richard Stanley's tenure. Stanley, who opened the $23 million Beacon cinema complex in November 2009, sold it to Phoenix Theatres in December 2018.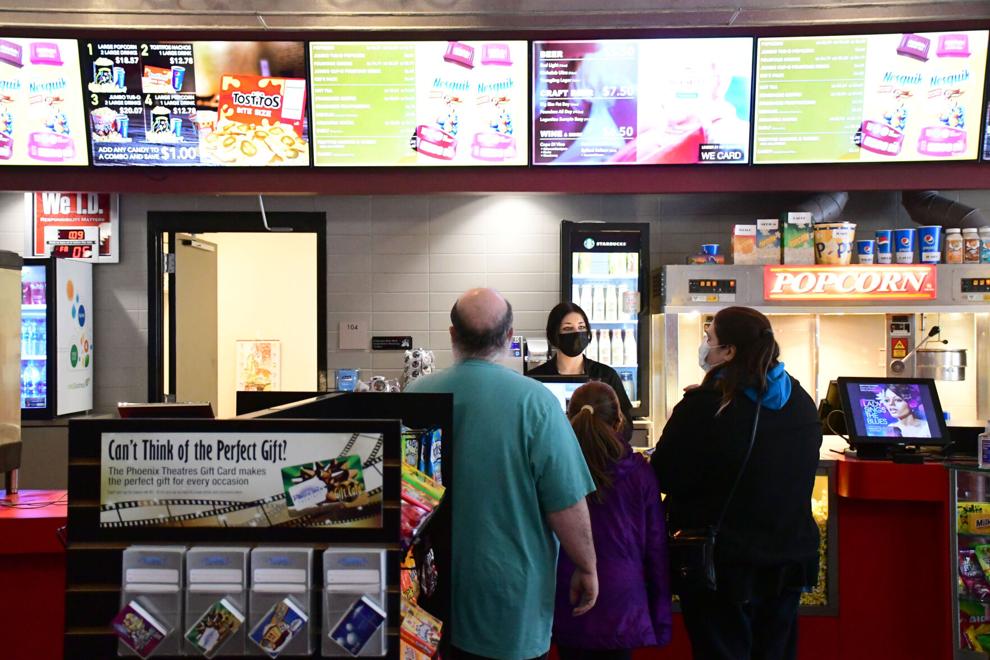 "We are very excited about this turn of events," Jacobson said, comparing The Beacon's end of year financial showing to Regal Cinema's decision to shutter the mall's 10-screen complex last week.
According to the numbers supplied by Jacobson, the Beacon's total revenue for the three-month period between October and December last year was $454,599, which included $249,875 in box office receipts and $204,724 in concessions. The fourth quarter's total revenue is some $15,000 more than it made during the same time period in 2019, and almost $200,000 higher than it made during those same three months in 2017.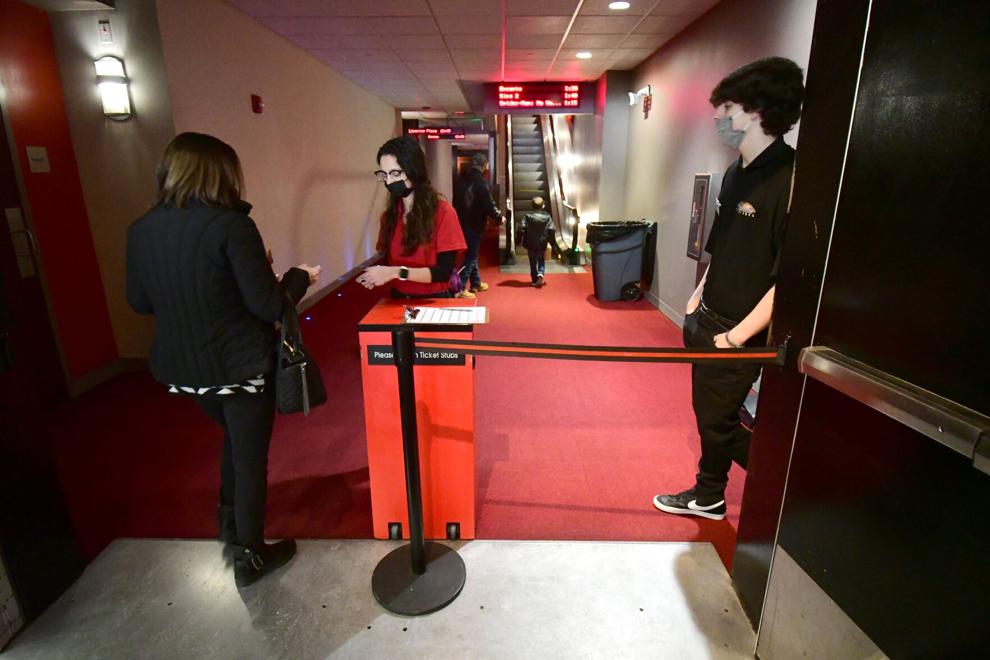 For the month of December, the Beacon's total revenue was $198,113, more than $25,000 more than it took in during the same month in 2019, and some $60,000 over the December 2017 figure. Jacobson did not supply figures for either the fourth quarter or December of 2020 because The Beacon closed in March that year due to the pandemic.
Phoenix Theatres is a small, privately held company that also operates cinema complexes in Michigan and Iowa. Regal, which owns the Berkshire Mall complex, is a division of Cineworld, a large publicly traded company. It is unclear whether Regal decided to close the mall's cinema complex for financial reasons. Representatives of Tennessee-based Regal have not returned a telephone call or an email from The Eagle seeking comment.
According to Deadline.com, which covers the entertainment industry, Cineworld also experienced positive cash flow during the fourth quarter of 2021, but didn't release a direct dollar amount for Regal.
According to Jacobson, domestic box office revenue nationwide during the fourth quarter of 2021 was down 28 percent from 2019, while revenue in December was down 20 percent from two years ago. Domestic box office revenue for all of 2021 was $4.5 billion, a 101 percent increase over 2020, according to Comscore.
It was nearly 60 percent behind 2019's total, but Comscore and the National Association of Theatre Owners both state that the 60 percent revenue gap over two years ago drops to roughly 40 percent considering that many cinemas didn't reopen until last spring. However, the last time domestic box office revenue for an entire year was as low as $4.5 billion occurred in 1992, which was 30 years ago.
Jacobson attributes The Beacon's strong end-of-year showing to two significant factors.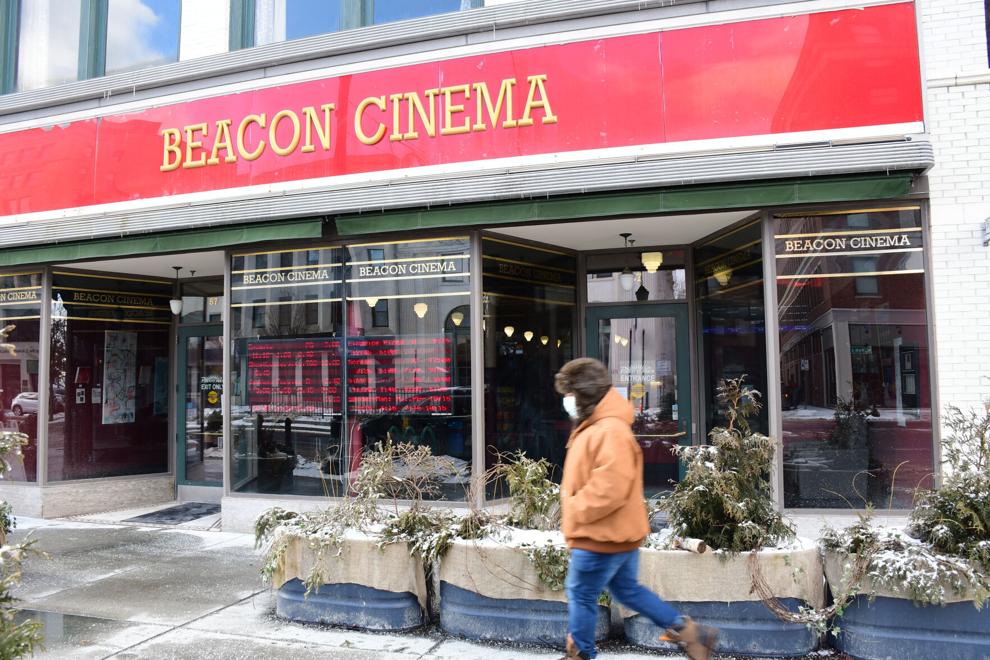 "We had two really solid films, '[Spider-Man: No Way Home]' and 'Sing 2,' and we had a couple of other good pictures around that," he said. "On top of that we aggressively stayed open."
The Beacon reopened on Feb. 26 shortly after the state increased pandemic-related attendance restrictions on indoor venues from 25 percent to 40 percent of capacity, and stayed open the rest of the year.
Regal had reopened the Berkshire Mall cinema complex in late August 2020, then closed it again in early October when the chain shuttered all of its theatres nationwide because of safety concerns associated with the pandemic. Regal began to reopen some of its theaters nationally last year in April, but didn't reopen the Berkshire Mall's complex until late May.
"It's been almost a year since we reopened, which I think really was a key to our success in 2021," Jacobson said. "I think people need to know that you're consistently open and we've been consistently open.
"The Regal has been open and closed and not running the expansive schedule that we have," he said. "We did midnight shows at The Beacon, and we did some at 9 o'clock in the morning. ... If people want to come to the movies at 9 o'clock in the morning or at 10 o'clock at night, the Beacon's there. They also knew that we were open in the late mornings. That has been a huge benefit when have an event film like 'Spider-Man' comes along."
As of Friday, "Spider-Man: No Way Home" had grossed $1.37 billion worldwide, making it the 12th largest grossing film worldwide in history. "Sing 2" has grossed $85 million, but was the highest-grossing animated film of 2021.
As a privately held company, Phoenix Theatres is not required to disclose its financial figures to the public.
"I don't mind sharing those numbers because the public in Pittsfield has a vested interests in the success of that theater because the city has a had a financial interest in that building itself since the beginning," Jacobson said. "I think it's important for everybody to realize that we're on firm financial footing coming out of the pandemic. The last quarter last year was very, very good for us."