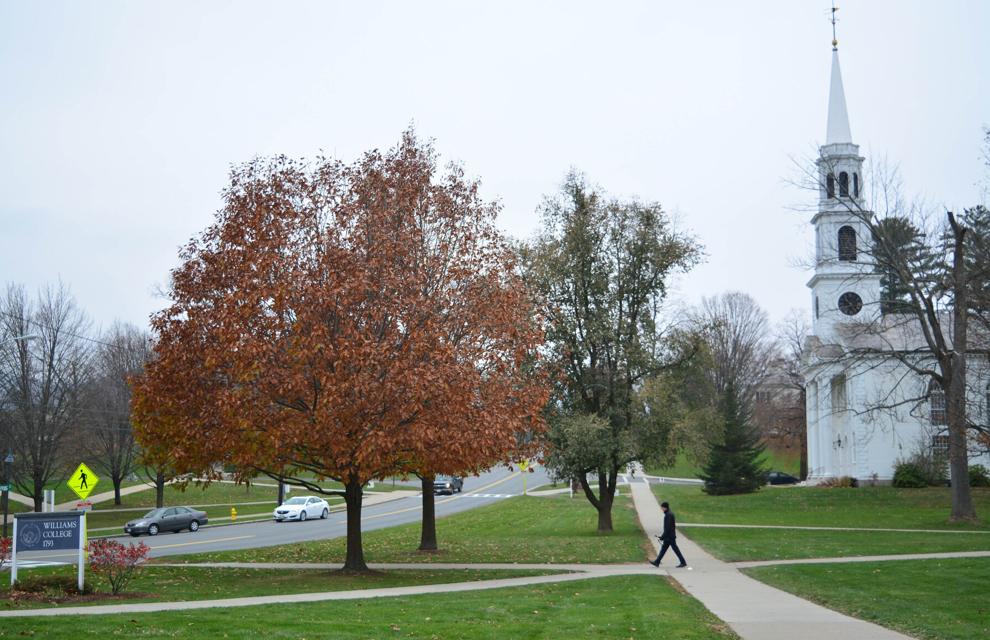 WILLIAMSTOWN — After a Friday party that broke state rules and college guidelines, Williams College students who attended the event soon will be asked to leave campus, administrators told the college's student newspaper.
Students have begun to turn themselves in, and campus security has worked to identify who was involved, The Williams Record reported. Dean of the College Marlene Sandstrom did not specify how many students had come forward, but she confirmed to The Record that all who attended would be instructed to leave.
Many of the estimated 80 to 100 students who attended the indoor party, where several people were not distanced or wearing masks, are thought to be members of the college's varsity athletic teams. Members of the women's soccer team who attended the party all had come forward, in addition to some members of other teams, The Record reported.
Student-athletes are more likely to be white and wealthy than the student body at large, a topic that has received growing attention at Williams and similar colleges. Those groups tend to face fewer obstacles for remote learning, while technological inequities hurt many low-income students and students of color.
After the party, the college delayed its rollback of gathering restrictions, some faculty chose to teach in-person courses remotely and the dance department suspended all in-person activity.
Williams President Maud Mandel noted that similar gatherings have become "superspreader events at other schools."
As of Wednesday, the college's dashboard reports no positive coronavirus tests in the past seven days. Of the 11 cases the college has recorded since students returned to campus, three are believed to be from community transmission, The Record said.