WILLIAMSTOWN — In a new court brief, lawyers for Williamstown argue that the town's police chief had good reason to place a sergeant on paid administrative leave in early 2019 and that doing so did not discriminate against a disabled person.
The filing Wednesday is the latest move in Sgt. Scott McGowan's federal lawsuit, which accuses Williamstown's police chief and town manager of bias.
The case is before U.S. Magistrate Katherine A. Robertson in U.S. District Court in Springfield. This week's filing is a second attempt by attorneys Patricia M. Rapinchuk and Hunter S. Keil to have three counts of McGowan's lawsuit dismissed, a strategy first outlined in a filing Oct. 9.
McGowan's attorney opposed that request Oct. 30. Robertson has not yet ruled.
The skirmishing over alleged job bias does not delve into other allegations in the sergeant's lawsuit, filed in August. McGowan claims that, in 2007, Police Chief Kyle Johnson sexually assaulted him and another officer by repeatedly rubbing his groin against them. The complaint also cites racially discriminatory actions by Johnson and others, including use of derogatory language and harassment of a Black officer. The suit alleges that Town Manager Jason Hoch failed to act to end discrimination.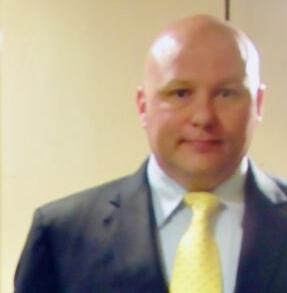 In Wednesday's "reply brief," the town's lawyers argue that case law gives Robertson grounds to dismiss central aspects of the suit.
A key question in the case is whether Johnson engaged in employment discrimination when he put McGowan on leave in early 2019. The town's lawyers argue that Johnson showed no bias when he responded to a disclosure from McGowan himself on Jan. 4, 2019, that he was in a state of personal turmoil.
"Plaintiff disclosed to Johnson that he suffered from 'physical, emotional, and medical setbacks I have experienced and still cope with on a daily basis as a result of ... enormous stress,'" the brief says. "This statement provides an objective basis for Johnson to question plaintiff's psychological state and provides a clear business necessity for obtaining a job-related physical and psychological evaluation."
The lawyers also argue that McGowan's leave from the force was "transitory and minor," ending Feb. 12, 2019, when McGowan was cleared to return to work. Because it lasted just weeks, and did not involve loss of pay, the claim should be dismissed from the lawsuit, the town contends.
"When there is a reasonable basis to doubt a police officer's psychological fitness to perform his job, it is reasonable to place the officer on leave and take the officer's firearm," the brief says, "thereby mitigating the possibility of harm from an officer who is mentally unfit."
In the new filing, the town also seeks to reject a claim in the suit that Johnson put McGowan in an unfavorable light by notifying other members of the police force of the sergeant's leave.
David A. Russcol, McGowan's attorney, said in earlier filings that the chief's email established that the sergeant's superior viewed him, unfairly, as disabled. The initial suit alleges that McGowan faced years of retaliation from Johnson after he spoke out about what he viewed as the chief's improper behavior.
The chief's January 2019 email, the town's new brief says, "was facially neutral and cannot reasonably be construed to have stigmatized plaintiff in the manner he alleges, nor can the reference in the email to 'health and wellness' be construed to have violated plaintiff's medical privacy."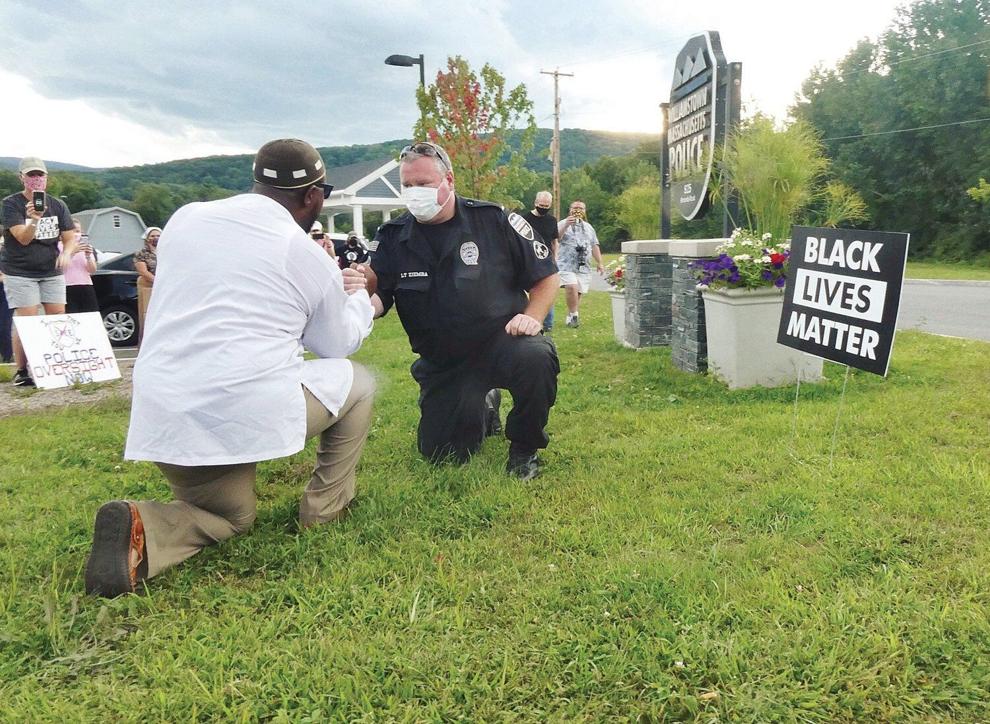 In his Oct. 30 filing, Russcol opposed the town's request to dismiss elements of the suit, saying that McGowan "has adequately alleged that town officials (incorrectly) regarded him as having some type of disability, even if they may not have had a specific diagnosis in mind ...."
He goes on: "They engaged in adverse acts by imposing a retaliatory suspension in bad faith, confiscating his license to carry a firearm, breaching confidentiality by announcing to the entire police department that he was on leave for 'health and wellness' reasons, and requiring McGowan to undergo medically unnecessary fitness-for-duty examinations."
"Regardless of whether defendants regarded McGowan as having a disability, he has alleged that they forced him to undergo intrusive and unnecessary medical and psychological examinations in bad faith and without any reasonable concern about his ability to do his job," Russcol said in his Oct. 30 filing.