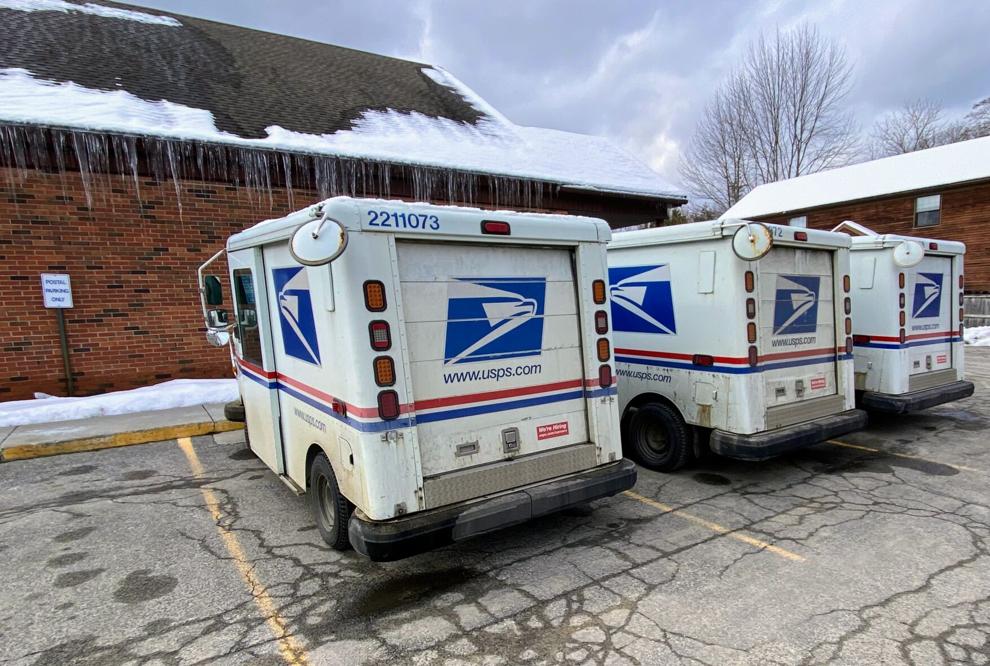 WINDSOR — After two winter storms last week, mailboxes along Windsor's rural roads wore crowns of snow. Especially mailboxes that remained unopened.
Which is a lot of them.
Since the start of December, Leslee Brennan's small black mailbox, at the bottom of her driveway at 1035 Peru Road, received just two mail deliveries.
A bit further up Peru Road, a family said this week it hadn't received a mail delivery since before Christmas.
On North Street, a paved road off Route 9, Rocco Errichetto III didn't get a mail delivery Monday, Tuesday or Wednesday. He called the post office that handles his part of Windsor – the Hinsdale Post Office – wanting answers, since he was expecting financial information to come in the mail. He needed it for a meeting with his accountant.
For some residents of Windsor, mail delivery is more predictable than the weather. They know it isn't coming.
The U.S. Postal Service says its vans can't navigate dirt roads where snow and ice lingers in winter, and where mud emerges when it thaws and rains.
A solution is taking shape, with help from the office of U.S. Rep. Richard Neal, D-Springfield.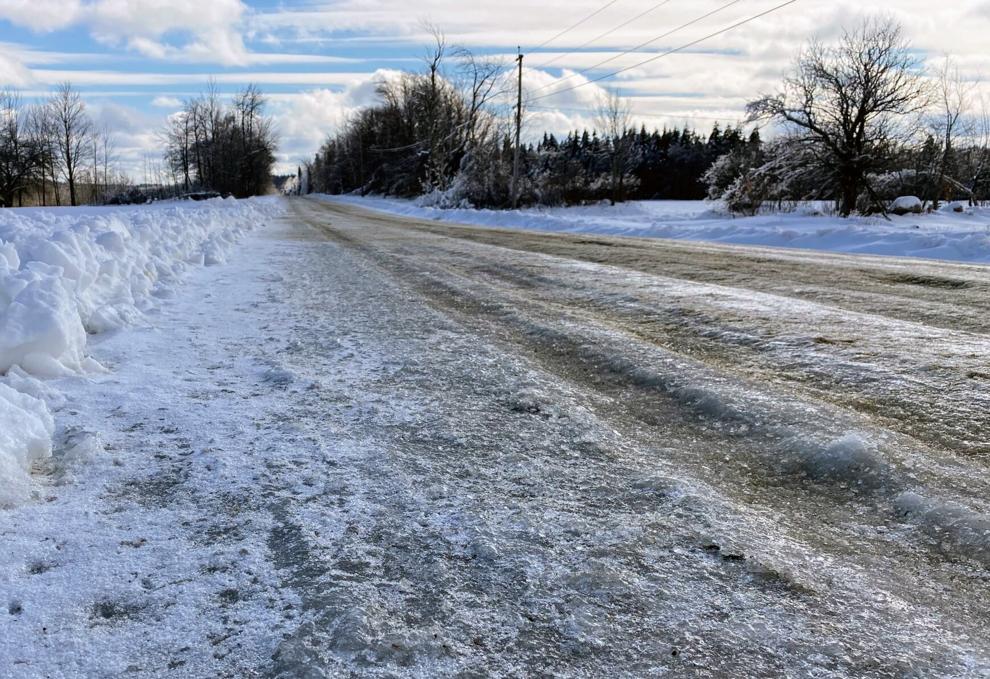 But residents and town officials, who have pressed for answers for more than a year, are frustrated.
"We have a solution for the future, but that doesn't help now," said Chris Cozzaglio, the Select Board member leading the fight to restore daily mail delivery to all of the town's 451 single-family homes. When Cozzaglio joined the Select Board a year and a half ago, one of the first things Windsor residents brought to his attention was the difficulty they had getting mail delivered.
How is service to his own house? "Undeliverable," Cozzaglio said. "We pick it up in Hinsdale."
'Cluster' box plan
Despite meeting with Christina Lombardi, who runs Hinsdale's post office, a plan to place "cluster" boxes has not advanced at the pace Windsor officials hoped. Those boxes, to be located in places postal vehicles can reliably reach with its fleet of light vans, would serve multiple addresses of homes further along rural roads.
"We're not getting responses," Cozzaglio said of the town's most recent outreach to the postal service.
And so, like others, he drives to the Hinsdale post office to fetch his own mail.
On Friday, Lombardi came to the counter at the post office in Hinsdale, but said she wasn't authorized to speak about the delivery issues in Windsor.
"I met with the Select Board," she said, then declined further comment.
Steve Doherty, a spokesman for the postal service in Boston, said deliveries are being held up by the state of roads in Windsor.
"While they can be traversed in a four-wheel-drive vehicle, attempting to go down them in a postal van, particularly after it rains, more often than not results in the need to call a specialized tow truck to pull our delivery van back out to the nearest road," he said by email, in responses to questions from The Eagle. "If the road is impassable for our vehicles, we can't send the carrier down there."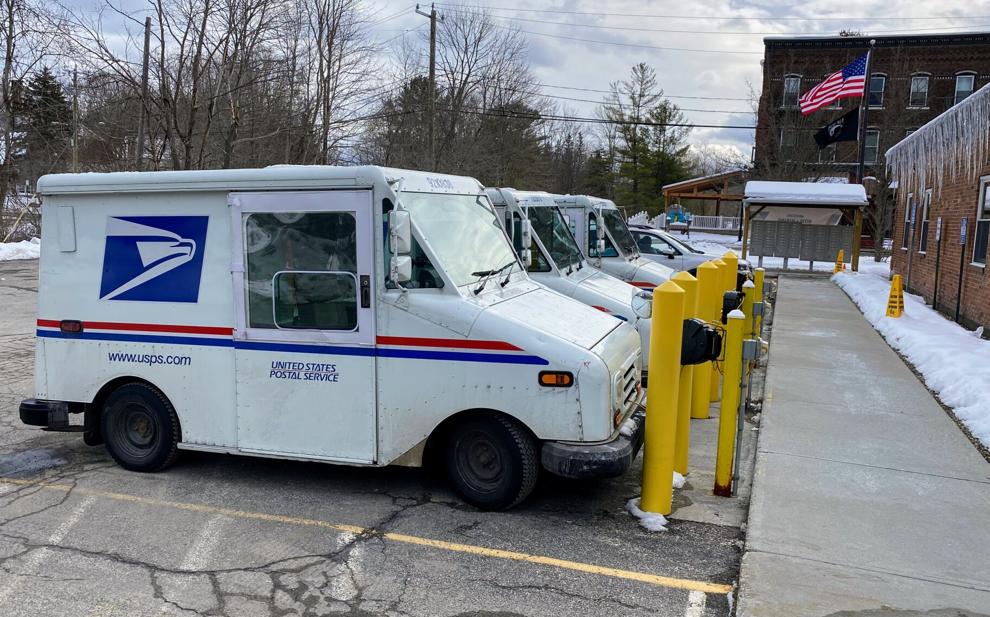 Since losing its own post office, mail delivery to Windsor has been handled by surrounding towns – including Cummington and Dalton, as well as Hinsdale.
Jack Chamberland, a spokesman for Neal, said the congressman's office is aware of the proposal to place large shared boxes for rural postal customers in Windsor – but doesn't think that's the best solution. He said Neal's office has consulted with the U.S. Postal Service's regional representative and with the operations manager for Berkshire County.
"We don't really see that as being viable. We want a solution that will deliver mail to all residents at their homes," Chamberland said in a phone interview. "What's the solution here for residents who should expect consistent delivery?"
The use of "cluster" boxes at locations in Windsor, he suggested, puts residents on an uneven playing field with postal customers elsewhere in Massachusetts, leaving them to travel to the boxes, rather than enjoy the convenience of delivery to their street addresses.
"We can't keep turning to these short-term solutions," Chamberland said. "We're looking for something more sustainable for the future."
He said talks with postal officials have included discussion of the fleet itself, and whether all-wheel or four-wheel-drive vehicles can be used.
Cozzaglio, the Select Board member, says it is up to the post office to act. He said Lombardi, the Hinsdale post office official, asked that her office take charge of the procurement process for shared boxes, as well as the task of communicating with affected postal customers.
But he finds the wait for action frustrating.
"At the town offices, we haven't gotten mail in a week," he said Friday.
Those offices sit just yards from a recently repaved section of busy Route 9. But the turnoff into the building's parking lot, down a slight grade off Peru Road, was snow-covered this week.
Madeline Scully, Windsor's town administrator, sees no evidence the postal service is doing all it can to speed mail to customers.
"They don't pull into the driveway," she said. "The town has tried to intercede, but we're told the town has no jurisdiction over the post office."
Scully confirms that the vans used for Windsor deliveries encounter trouble on the roads. "They're pushing and pulling their trucks out two or three times a day," she said.
Affected roads
Despite months of work by Cozzaglio, intermittent delivery remains the norm for some addresses in Windsor, particularly on the upper section of Peru Road and on Savoy Hollow, Bates and Shaw roads, on the north side of Route 9 in the town's middle.
"It just isn't getting anywhere," Scully said. "It's getting worse."
From the town offices to Brennan's home, a postal van would travel about two miles south. But only the first half of that is on paved surface. The road then goes to dirt.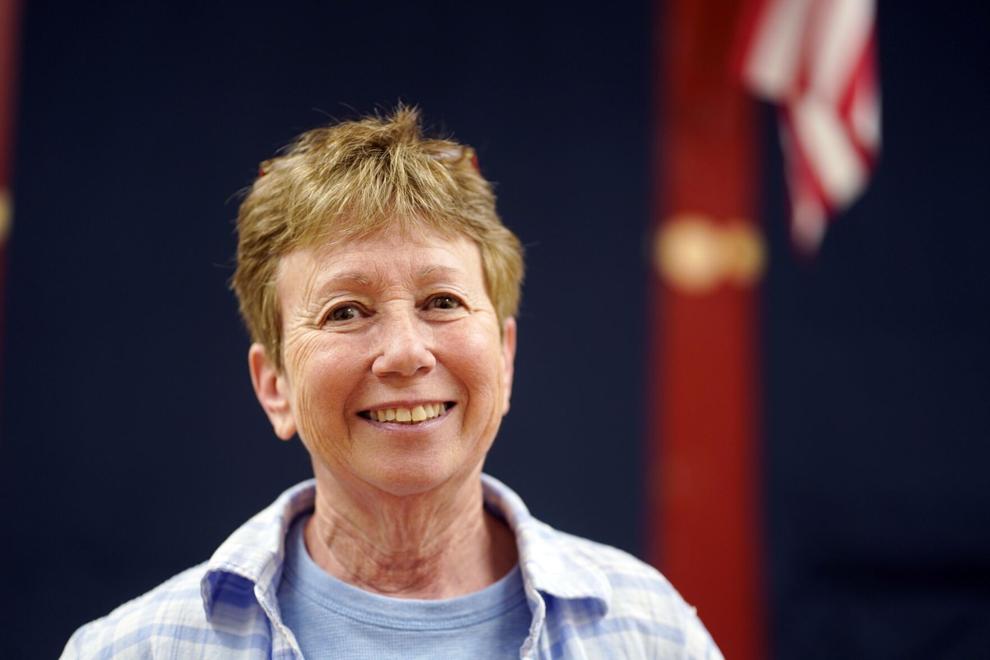 Brennan admits this section of Peru Road isn't for the faint of heart, though a reporter for The Eagle traveled it easily in a Toyota sedan with front-wheel drive. "Everyone gets stuck on Peru Road," she said from her front porch Friday, snow still clinging to branches around her home.
But she notes that both FedEx and UPS make regular deliveries. Impressed by that, she's shifted some of her online shopping to Walmart, which ships by FedEx, weaning herself from Amazon, which she says has often used the U.S. Postal Service to deliver her orders.
"We got our mail for years. It wasn't even an issue," she said.
One resident who called to ask why the mail wasn't delivered was told that the letter carrier found "slush" at the address.
Now, she has to drive to the Hinsdale post office, a roughly 11-mile trip each way, through two towns.
Brennan says she'd accept use of a "cluster" box, perhaps placed on the paved section of Peru Road, if it meant she could pick up her mail closer to home.
Cozzaglio says it's wrong for residents in Windsor to have to handle the final miles of mail delivery on their own.
"We're a small town with a population that's older and aging," he said. "My concern is accessibility."
It puzzles him why the Hinsdale postal van often won't come up North Street, which is paved all the way up to the Cheshire line.
He acknowledges that mail delivery in a place like Windsor, high in the Berkshire hills, comes with challenges. "It is a rural town and we do have a lot of dirt roads that can be hard to travel in the winter and spring seasons."
But the post offices in Cummington and Dalton don't seem to struggle as much with delivery, he said.
On Windsor's Facebook group, residents weigh in regularly with tales of undelivered mail – as well as hat tips to carriers who get the job done.
"On our street, we have been getting mail every day for over 20 years," Brian Unwin posted, in response to a comment by Errichetto, the Windsor native who returned after living elsewhere.
"Maybe if you didn't get your mail for a week at a time you might feel a little different like many of us do," Errichetto wrote in response. "It's nothing personal, and it was very consistent, but has gotten pretty bad for many people in town."
One resident posted that she followed a mail van up East Windsor Road.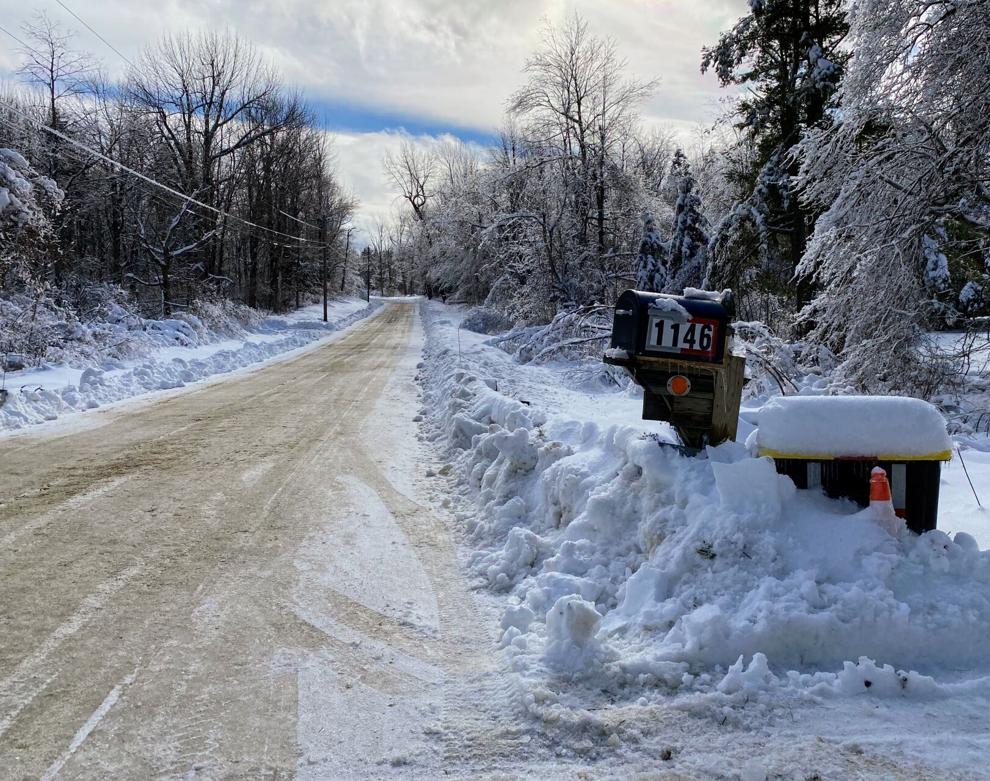 "The street was in very good condition – some slush but that is to be expected. I watched the mail truck slipping & sliding going up the hill. I also witnessed him getting stuck at a mailbox. Wheels were spinning. … After quite a bit of maneuvering he was able to get out and continue on his merry way until he hit the next hill. I'm just guessing that it is probably just as frustrating for him trying to do his job in a crap vehicle."
"I only got mail once this week so far," another posted.
One resident said she saw her carrier slow down as he approached her mailbox, then drive away. "I haven't had mail since Monday," she posted toward the end of last week. "I [am waiting for] tax documents, checks, etc. I called and asked why. He said there was some slush in front of my mail box. There is no snow. … Slush?"
Better vehicles
Like others, Errichetto feels the postal service needs better vehicles. His father lives on Peru Road.
"You'll get a flurry, not even a snowstorm, and we won't get mail," he said. "Not getting mail is not an option. I could see if there was a major snowstorm. To not deliver mail when it rains is ridiculous."
After filing an online complaint recently, Errichetto got a call from a postal official in Boston. "A lot of people in Windsor have filed complaints. It doesn't go anywhere," he said.
Rather than send workers out in light vans, the postal service should deploy four-wheel-drive vehicles, he believes. "Why doesn't [the carrier] have the tools needed to do his job? We're stuck in the middle. I'm not trying to blame him, but the job's not getting done."