WINDSOR — When people sing about the town of Windsor, as they will July 3, there's a hint of Irish lament, of things gone by.
"Windsor Now and Then," by the late Ed Kohn, looks back, wistfully, from word one. "Two hundred years and more we've been / A town gone through hard times," it begins.
"When the logging days had come and gone / And the tanning mills had all moved on / And the Ball Bridge Works closed down / We turned to what we had," reads the song's second stanza.
That "and more" is now a lot more since Kohn penned the lyrics. The town is 250 years old — and in Windsor, that's cause for celebration.
Despite the challenge of a pandemic year, Windsor will use the Fourth of July weekend to open several months of events and commemorations. Rather that heap everything into one gala weekend, programs are planned through the fall after a kickoff July 3.
"When we were planning, we didn't know if by July we would be fully open," said Kim Tobin of the Select Board, referring to the pandemic's uncertainty. In neighboring Peru, which is also marking its 250th anniversary, officials opted to hold off on a celebration until 2022.
When it comes time to sing Kohn's song, the community will have more than words to read. "The son of the man who wrote the song is putting it to music," Tobin said.
In early October, a "fall festival" will offer a barn dance and competitions that honor the town's agricultural past, including a tractor parade and, for some, a beard-growing contest.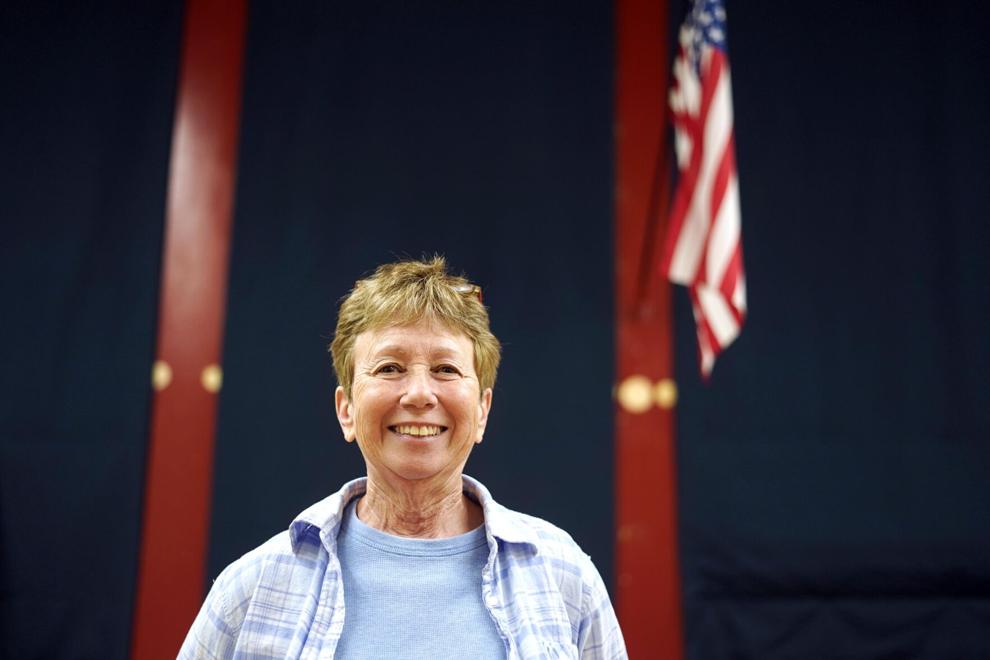 "There wasn't enough of the old-timey stuff, so we decided we needed more," said Madeline Scully, a member of the planning committee and the town clerk.
Opening events
The celebration starts at 12:30 p.m. July 3, a Saturday, at the Windsor Town Park on Peru Road. Throughout the afternoon, the anniversary committee plans community games, music, activities for children, including a Fire Department muster. Trio Candela will perform at 3 and the Misty Blues Band will perform at 7. A food truck will serve from 5:30 to 8.
Fireworks begin at 9, with a rain date of July 9.
On Sunday, music and performance remains the focus, with an open mic running from 11 a.m. to 1:30 p.m. hosted by Jack Swindlehurst. People can share stories, read poems, tell jokes or sing songs. That will be followed, until 4 p.m. by a jazz and blues workshop, with people invited to bring instruments.
On July 3, historian Bernard Drew, who grew up in Windsor, will bring copies of two books he wrote on the town's history, "The Colonel on Skis: And Other Stories of Notchview Reservation," about the former Ely estate where he grew up, and "Charles H. Ball: Berkshire's Biggest Smalltown Industrialist," about the entrepreneur who founded a bridge-building company in the 1880s and later a sawmill and wood-products factory in the East Windsor village.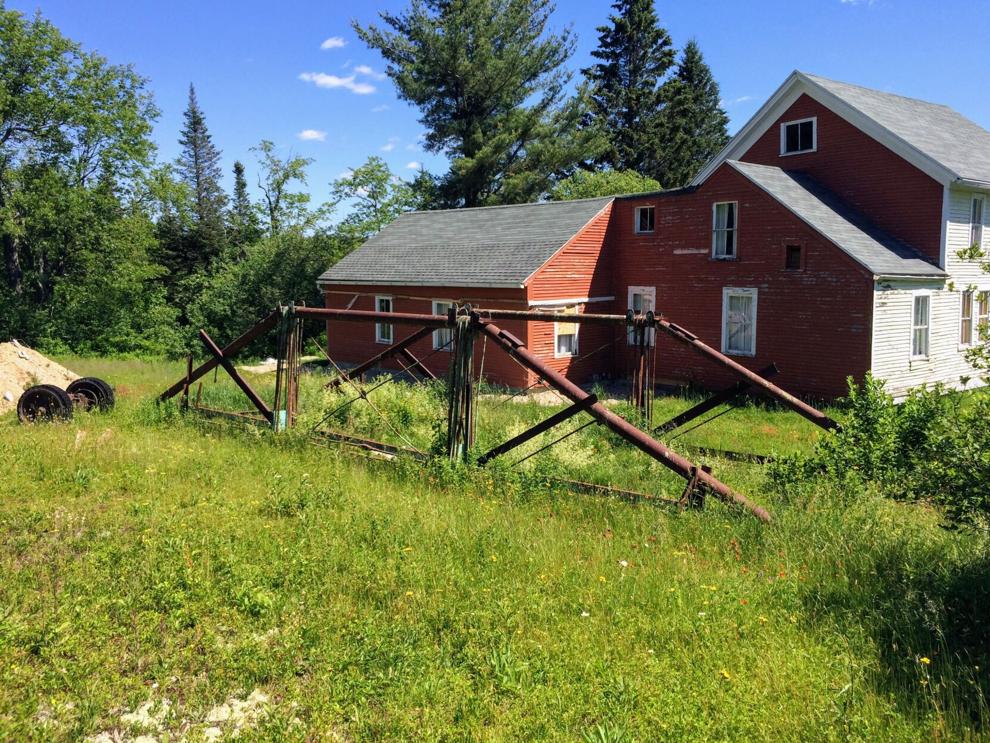 "The town looks sleepy when you drive through, but a lot of interesting people lived there or came from there," said Drew, a founding member of Windsor's Historical Commission. "I have collected information for years."
"People who created Windsor as we know it," said Tobin.
After Ball's bridge firm closed, his company got into making things like paintbrush handles and wooden skewers once used by meatpacking companies around the U.S., according to Drew.
"He made them by the millions," he said of the Ball's skewers line, in all employing more than 30 people. One of the bridge company's old structures, recovered after it was retired from use in the Berkshires, sits out behind the Windsor Historical Museum.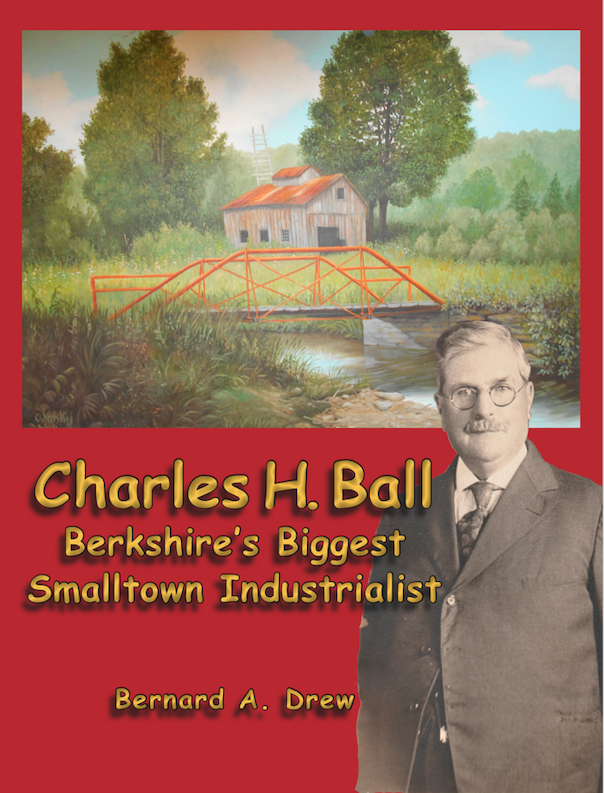 Further out
Looking ahead, anniversary events will take place through October, including:
– Aug. 7 at 1 p.m., a "Nature at our Doorstep" program with Aimee Gelinas at the Windsor Historical Museum, including a nature walk.
– Aug. 28, a "Night CruZers Car Show," with food provided by the Windsor Fire Department.
– Sept. 12 at 11 a.m., a focus on history, with a "This Land's Native American Roots" program with Jennifer Lee at the museum and a 1 p.m. history walk at Notchview with Drew, the historian.
– Oct. 3 will feature the fall festival with Windsor artisans, food purveyors, and a chili cook-off. Other events planned: apple pie, pickle and cider competitions, axe throwing, a pet show, lumberjack race, picnic basket auction and hayride, bingo at Town Hall, a children's fishing derby, bake sale and evening barn dance.
Kip Bouymaster, a town police officer known for his love of pickles, has been tapped to judge the pickle contest.
"I'm happy to take that on," he said.
At 1 p.m. that day, Jack Sobon will lead a tour of Windsor's timber-framed barns, beginning at the museum.
– Oct. 17 at 1 p.m., a tour of Windsor's old-growth forest remnants, also with Jack Sobon, starting at the museum.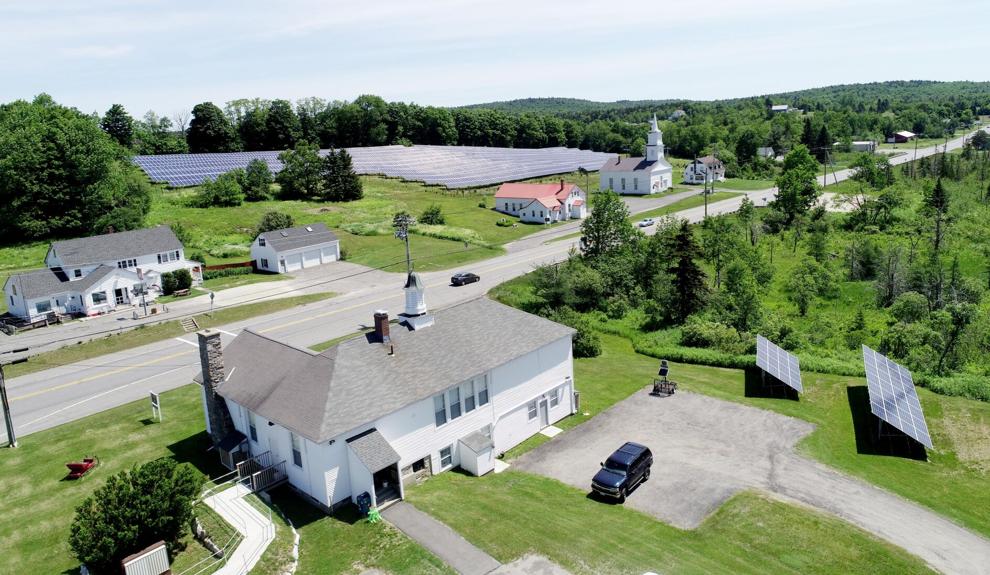 Time capsule
When Windsor marked its 200th anniversary with a parade, the event drew an astounding crowd, estimated at 5,500 spectators along Route 9, according to The Eagle's coverage at the time.
When U.S. Rep. Silvio O. Conte reached the reviewing stand with marchers, the contingent came to a dead stop. Mae Hitchcock, then considered Windsor's "mayor," ran out to hug and kiss Conte, as six drum and bugle corps marked time. The parade marshal was Henry Estes, who owned the store that is now Sangar's.
The Eagle story said the parade turnout likely brought more people to Windsor all at once than ever before. The town's population then was 468; it had risen to 842 by 2018, according to the U.S. Census.
Scully, the town clerk, recalls witnessing the 1971 parade during her first year in Windsor. "It was kind of what sold us on the town," she said.
As in 1971, a time capsule is being prepared for the 250th celebration.
The capsule from the 200th, built by Joseph Mattis, remains unburied, Tobin said. Long ago, people decided not to bury the capsule because the ground at the site was too wet. The little vault is not supposed to be opened until 2071. According to coverage from 1971, the box contains a plate designed by Olive Volsky, a commemorative medal and other "historical and bicentennial memorabilia."
Town lore galore, in other words, which brings us back to Ed Kohn's song.
"From Windsor Jambs to Estes (Sangar's) Store / This little town is steeped in lore; / If you don't know what a community's for / Then Windsor's not your style."