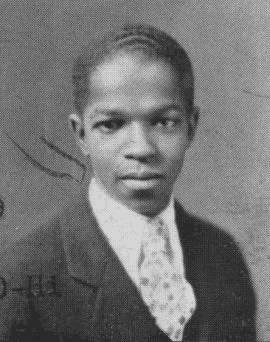 The Rev. T. Nelson Baker, a pastor of Pittsfield's Second Congregational Church from 1901 to 1941, was the first African American to earn a Ph.D. in philosophy in the United States.
On Thursday, Yale University is convening a webinar during which descendants discuss the pioneering legacies of their African American forebears who, like Baker, graduated from Yale.
"Gleaming in the Shadow of Slavery: A Conversation with Descendants of African Americans of Old Yale" will include Nelson's grandson Newman Taylor Baker, a well-known jazz musician. The webinar is from 7 to 9 p.m. Thursday. Register at tinyurl.com/dh6e6vk.
The webinar is part of the Yale and Slavery Research Project, which began in October with the mission of understanding the history of the university in relation to those who actively promoted slavery, anti-Black racism, and other forms of exploitation.
Thomas Nelson Baker was born a slave in Virginia in 1860 and went on to graduate from Boston University as its valedictorian in 1893. He earned his Ph.D. in philosophy in 1903 from Yale University, becoming the first African American to earn a Ph.D. in philosophy anywhere in the United States and the first former slave to do so.
He came to Pittsfield in 1901 as the second minister of the Second Congregational Church. The first was the Rev. Samuel Harrison, chaplain of the 54th Massachusetts Infantry Regiment during the Civil War.