PITTSFIELD — Mayor Linda Tyer will ask the new City Council at its first meeting Tuesday to accept an almost $100,000 grant from the state's Community Compact IT program.
What the city will gain in return: a free publicly accessible Wi-Fi network set to cover downtown and Morningside and West Side neighborhoods.
"At a time when so much of our lives — from work to school — requires access to the internet, this is more than a want," Tyer said during a grant ceremony in City Hall late last month. "It is essentially a utility that we need to provide a thriving quality of life for every resident regardless of economic status."
What's the plan?
The project is the brainchild of Mike Steben, Pittsfield's chief information officer. Steben said that the city plans to use the grant money to install a series of Wi-Fi hotspots throughout downtown and the surrounding neighborhoods to create a wireless network available to any resident, business or tourist in the area.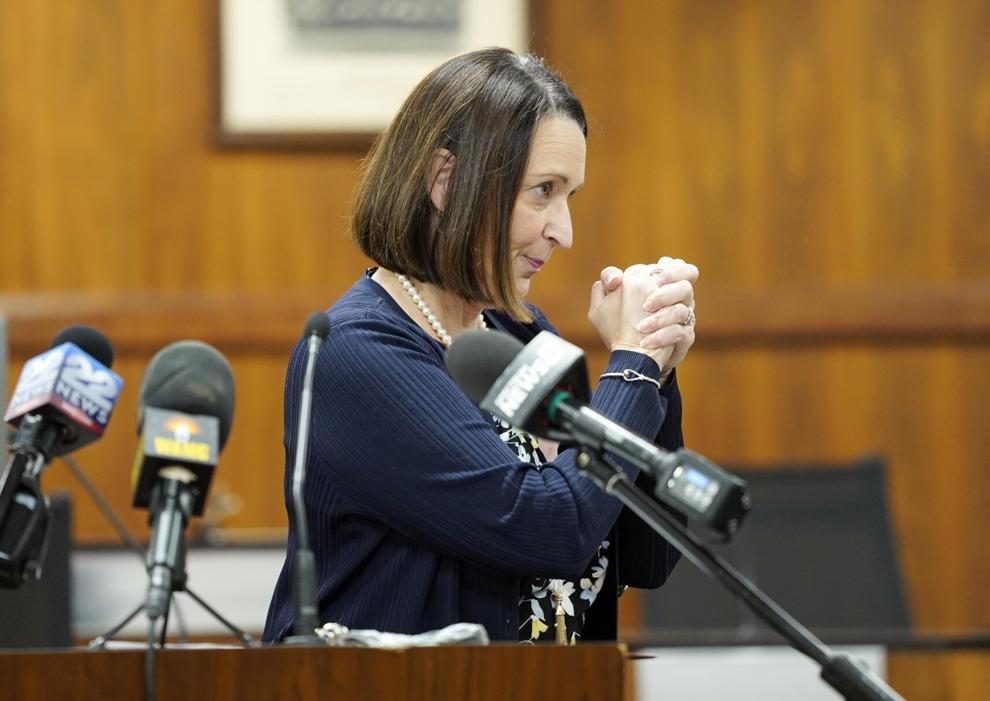 The boundaries of the network are still being formed. Steben said that — ironically — every wireless network needs "a wired network operating behind the scenes." He said the locations of the hotspots will depend on where the city has the ability to tap into a wired internet infrastructure or create that wired connection.
The Wi-Fi network won't require residents to be in a municipal building or the Berkshire Athenaeum, like existing networks. Instead, Steben said this network "would be more detached from where our buildings are physically located — a little bit more strategically placed if you will."
Mayor Tyer, speaking at the grant ceremony on Dec. 21, said that the ultimate goal is to make "backend enhancements that improve customer relations and management systems for our local organizations" and create an "opportunity for the public to have live stream access to events."
Why now?
When the coronavirus pandemic began, many of the daily school, shopping and municipal tasks that occurred face-to-face moved online. For city leaders that transition made crystal clear the number of residents who were living in "the digital divide" without access to reliable or affordable internet service.
"They didn't have access to school and they didn't have access to applying for unemployment insurance and they didn't have access to books on tape from the library and all the different things," state Rep. Tricia Farley-Bouvier, D-Pittsfield, said. "They didn't have access because access isn't just that the fiber is coming through town — it has to be affordable."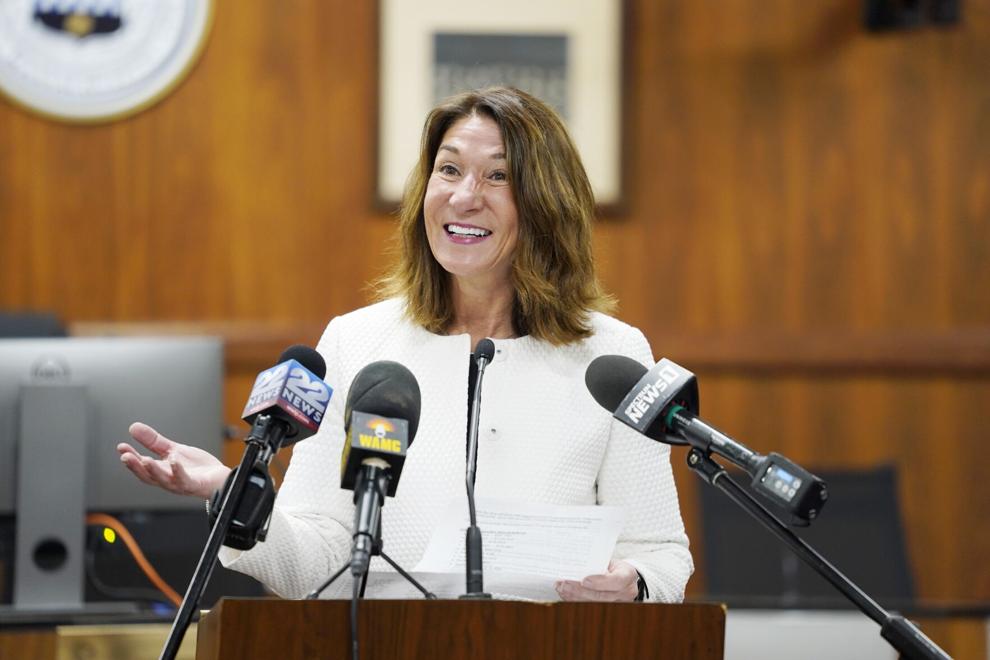 Who's in the digital divide?
The digital divide is "the gap between those Americans who have access to telecommunications and information technologies and those who do not," according to a March report by the Congressional Research Service.
The biggest factor in the gap is access to broadband internet that's always on. Wi-Fi is one way to access broadband.
Perhaps the best picture we have of the digital divide in Pittsfield comes from a recent map created by the National Telecommunications and Information Administration on "indicators of broadband needs." The map combines census data and data from the Federal Communications Commission to visualize who has broadband access and who doesn't.
In Pittsfield, the census tract covering downtown is the only tract in the city not meeting a satisfactory level access. In this tract — which is home to 1,909 households — about 28 percent of households have no access to internet and about 24 percent have no computer, smartphone or tablet.
When can I log on?
That answer remains a little more illusive. Steben said that city officials are in the early stages of writing up a request for proposals for the project and waiting for the grant money to be accepted by the City Council.
He said once an RFP is issued, the city should be able to select a contractor within 30 days. But after that the timeline becomes fuzzier.
Constructing the wireless network will take a lot of effort. Steben said much of the work of his department is being slowed by historic supply chain shortages, to the point where he's having difficulty finding laptops for city employees.
"I've done this for a very long time and I pride myself on my ability to make accurate calculations and, and I just can't right now," he said.
"In a year, I want to be done with this," Steben added. "But I don't know what challenges are going to arise as a result of the supply chain."
Under the terms of the grant, Pittsfield has until Feb. 15, 2023 to spend the $99,750 on the project. After that date the money goes back to the state.
Heads-up
Pittsfield's new School Committee will have its first meeting on Wednesday evening. The committee will meet at 6 p.m. in City Council chambers at City Hall.
New committee members will have some time to gain their footing with the election of a new committee chair, vice chair and the drawing of seat assignments. Then it's right to work reviewing the fiscal year 2023 budget calendar and discussing a proposed settlement between the school district and teacher's union, United Educators of Pittsfield.