PITTSFIELD — For months, members of the city's Homelessness Advisory Committee have searched for a way to keep people experiencing housing instability and homelessness from "falling through the cracks."
This week, the committee will hear whether a new police-led program that's proven helpful in other Massachusetts communities will be the solution to its problems.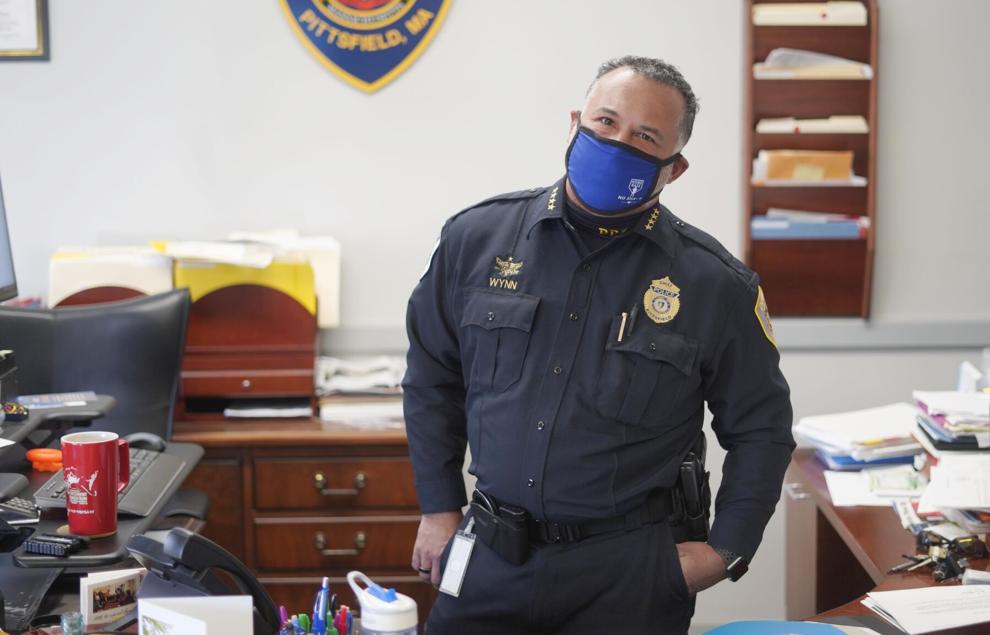 Wednesday morning, Brien Center clinician and co-responder Ariel Ramirez, Pittsfield Police Chief Michael Wynn and Captain Thomas Dawley will give the committee a presentation on the a new county "hub" program.
Since January, the Pittsfield Police Department, Berkshire County Sheriff's Office, Northern Berkshire Community Coalition and service providers from across the city have been working to launch the Northern Berkshire Hub.
The Hub is a care team working across disciplines to coordinate the response to people in high-risk situations. The idea is to identify people who may be on the edge of a crisis and get them in touch with a network of social services most adept at responding to their specific circumstances.
"The goal is to mitigate risk within 24-48 hours and connect individuals and families to services that are facing complex challenges," a post announcing the program on the Berkshire County Sheriff's Facebook reads. "As one unified unit, we want to ensure families and individuals are safe, healthy and have the opportunity to thrive."
Pittsfield public safety agencies and social service organizations are following the example of Chelsea, the first Massachusetts city to put the hub model into action.
According to the Chelsea Police Department, the city's hub now includes 25 agencies that have responded to over 450 situations.
Justine Dodds, the city's newly appointed Community Development director and former Community Development and Housing Program manager, told the committee in January that the Chelsea Hub "has made a significant impact on homelessness and housing insecurity and instability and stabilized individuals in their community."
"[Chelsea Hub members] tried to think of what are some of the upstream factors that are causing the street homelessness that they were seeing and respond to the issues in the community ahead of time," Dodds said.
The "upstream factors" in Chelsea include unemployment, self-harm, crime involvement, poverty and missing school — though the program says that mental health, housing and substance abuse disorders are "among the highest risk factors of Hub situations."
Launched in 2014, the Chelsea program has become a kind of runaway success for the city. In 2019, the city was recognized by the Harvard Kennedy School in the university's Innovation in American Government Awards.
Pittsfield isn't the only community taking note of model. Springfield, Worcester, Lawrence, Medford, East Boston and Jamaica Plains have each launched their own Hub programs as well.