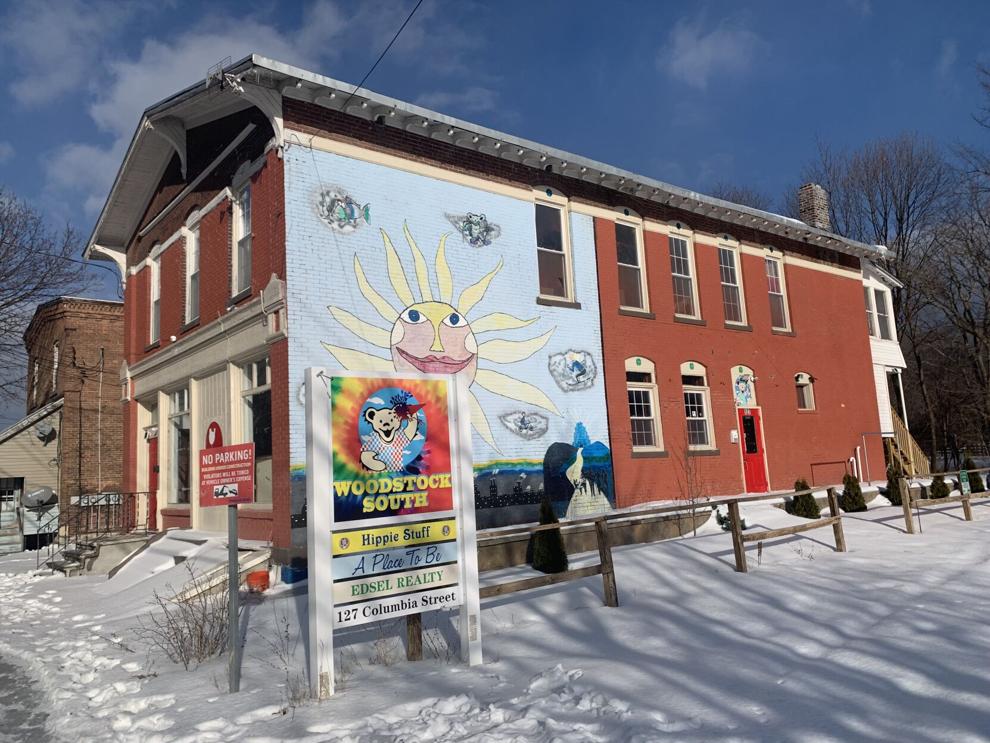 ADAMS — The Vermont man who seeks to open a retail cannabis business in Adams is also a candidate for the U.S. Senate in Vermont and a promoter of conspiracy theories that attribute COVID-19 spread to vaccines.
Kerry Raheb plans to open his business at 127 Columbia St., the former home of the Woodstock South store. The public has an opportunity to comment and ask questions at a Tuesday community outreach meeting, which will be held at 7 p.m. in the Adams Visitors Center.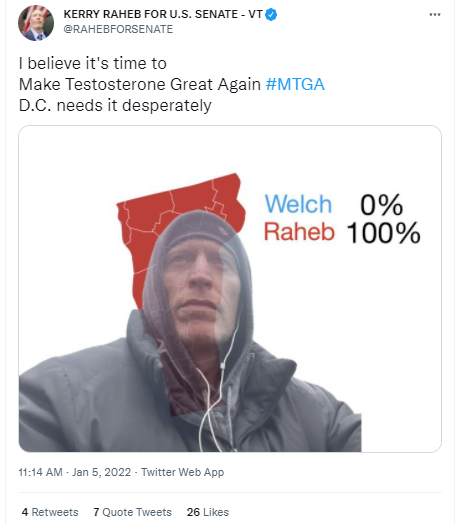 In a phone interview with The Eagle, Raheb said he plans to help beautify Columbia Street, to donate more revenue to Adams than is legally required for a cannabis retailer and to allow local artists to sell their works at the location when it opens.
That's all Raheb believes the people of Adams need to know about him.
When asked about his background, including his Senate campaign and his record as an investment broker, Raheb threatened to sue The Eagle or reduce his promised donations to the town after publication of this article.
"If you tie me to the Senate, you're going to have a problem yourself," Raheb told an Eagle reporter.
To open, Raheb must obtain a retail license from the Massachusetts Cannabis Control Commission and receive a special permit and site plan approval from the Planning Board in Adams.
Any cannabis business in Adams would pay the town a 3 percent tax and a 3 percent community impact fee on all sales, in accordance with state and local requirements.
In December, Raheb gave Adams Select Board an overview of his business plan for the cannabis store and said he would donate more than the state and the town require. Raheb told the board then that he intended to give $10,000 to the police and fire departments and $5,000 to the Community Development Office in the first year of the dispensary's operation, with more in years to come, according to a report in iBerkshires.
On a Twitter account and a campaign website, Raheb also has promised donations to Vermont residents if he is elected to the Senate. He says he is running as an independent for Vermont's U.S. Senate seat that will be vacated by the retiring Patrick Leahy.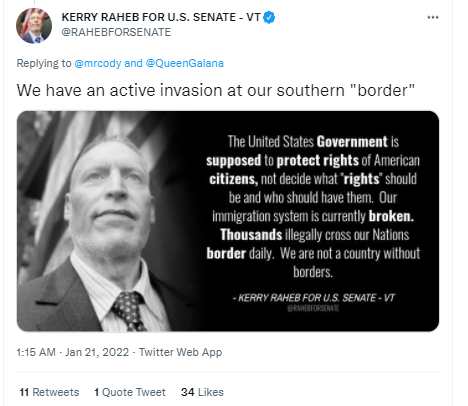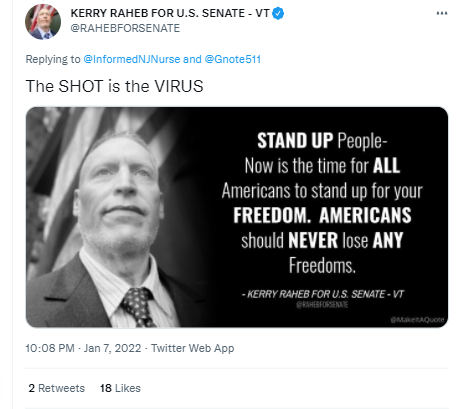 "I am pledging $250K of my U.S. Senate salary directly to VERMONTERS," Raheb has said on Twitter. He did not specify the time period for those payments. The salary for U.S. senators is $174,000 per year, and each term is six years.
Raheb frequently makes false claims that attribute the spread of COVID-19 to vaccines.
"The SHOT is the VIRUS," he has said. In response to the detection of a new COVID-19 variant, Raheb said, "Good eye, they upgraded the virus. All for FEAR people-."
In campaign messaging, Raheb frequently criticizes U.S. Rep. Peter Welch, a Democrat who also is running for Leahy's seat. Raheb has said he wants to "Make Testosterone Great Again," adding that "D.C. needs it desperately."
Raheb eventually hung up on an Eagle reporter when asked about his work as an investment broker.
The Financial Industry Regulatory Authority, which requires the reporting of customer complaints, said on its website that Raheb was the subject of four customer disputes involving allegations of unauthorized or excessive trading. FINRA also lists a civil judgment from 2013 and a criminal matter from 1992 in which all charges were dropped.
Among the four complaints, two were settled, one was withdrawn, and one was closed without action, FINRA said. In both disputes that were settled, a "broker comment" on the site denies wrongdoing and claims that customers complained when market conditions hurt their stocks.
The online database BrokerSearch lists tax liens for Raheb from 2014 and 2016 for $64,518 and $130,775, respectively.
Raheb did not answer questions about those parts of his record.
The town of Adams mostly leaves research on applicants' backgrounds to the Massachusetts Cannabis Control Commission, according to Eammon Coughlin, the town's Community Development director.
"As long as he plays by our rules and follows the special permitting process, he'll have no problem getting open," Coughlin said.
The Cannabis Control Commission does not comment "on an individual's suitability for licensure," a spokesperson said in response to an Eagle inquiry.
Its background checks include a review of Massachusetts and national criminal database records and civil database records, including professional and occupational records and any actions taken against a license or registration that the applicant has held.
The community outreach meeting scheduled for Tuesday evening is a Cannabis Control Commission requirement. Those meetings typically give community members a chance to ask questions about a proposed business and any possible impacts, Town Administrator Jay Green said.
While the town often receives interest in cannabis businesses, Raheb's proposal is the first it has gotten for Columbia Street, Green said.
"Whether this gentleman is the right guy for that space and that space is right for the town, we'll hear about that at the community outreach meeting, and time will tell," he said.
Raheb said he looked at other towns but chose Adams because he loves the Berkshires, he said.
"I'm a good guy," he said. "I've never done anything bad."