ADAMS — A resident recently won $1 million from the Massachusetts State Lottery.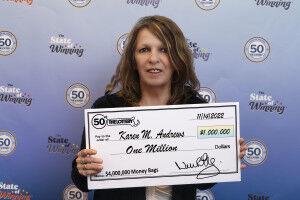 Karen Andrews purchased a winning scratch-off ticket from a Mobil gas station at 160 Howland Ave. in Adams, according to the Massachusetts Lottery.
Andrews won on a "$4,000,000 Money Bags" instant ticket game.
Andrews decided to take the prize money in a single payment of $650,000, a figure that does not include taxes taken out. Some of the prize will go to a vacation, she told the state lottery.