NORTH ADAMS— Kathy and Joe Arabia's daughter, Anna Yan Ji Arabia, was diagnosed with gliomatosis cerebri, a brain tumor, at age 13.
When the North Adams parents learned that there were no promising treatment options, "I was shocked," Kathy Arabia said.
"I had worked in health care for 30 years. [I] grew up in Boston, where there are so many major medical institutions that are known worldwide," she said. "I just expected they would have some treatment available. I knew it was serious, but not that they really didn't have something they knew would be effective."
The overall survival rate for gliomatosis cerebri is about 5 percent, according to St. Jude Children's Research Hospital.
Anna, a Drury High School student, died in 2013, several years after the tumor was discovered.
"Anna faced her rare brain tumor Gliomatosis Cerebri with amazing strength and never let it touch her spirit," her obituary reads.
"She was treated at Dana-Farber and received the best care that was available, but there were no treatments," Kathy Arabia said. "To us, that was unacceptable. After she passed, we wanted to start a fund to help the research."
The Arabias started the AYJ Fund, a volunteer-run organization that supports kids with cancer and fundraises for research. Recently, AYJ teamed with several other foundations around the world to fund a research grant.
Dr. Mariella Filbin, a neuro-oncologist at the Dana-Farber Cancer Institute and Boston Children's Hospital and an assistant professor of pediatrics at Harvard Medical School, is one of the researchers leading the grant-funded project.
Gliomatosis cerebri is "vicious," Filbin said. The tumor cells grow in between brain cells and not in a single mass.
"There's not an apple or orange in your brain that you can cut out," Filbin explained. "They don't destroy the structures that are there. They go in every single space that is available."
The research focuses on gliomatosis cerebri in those younger than 20, and it seeks to better understand the tumor cells and develop new therapies, Filbin explained.
As a young doctor, Filbin was hopeful that treatments would be coming. But, as she gets older, it becomes more painful, she said. "Every single patient is one too many. I want to give all of them the opportunity for a full life, and not being able to do that at this moment is incredibly, incredibly painful."
She added that the research "is not just interesting. This is urgent. This urgency is what I feel even more as I get older with each patient journey, and that's what makes it even more painful."
With the research, "I really hope we can find a new class of therapeutic drugs for GC," Filbin said. "How long it will take to get there, I don't know."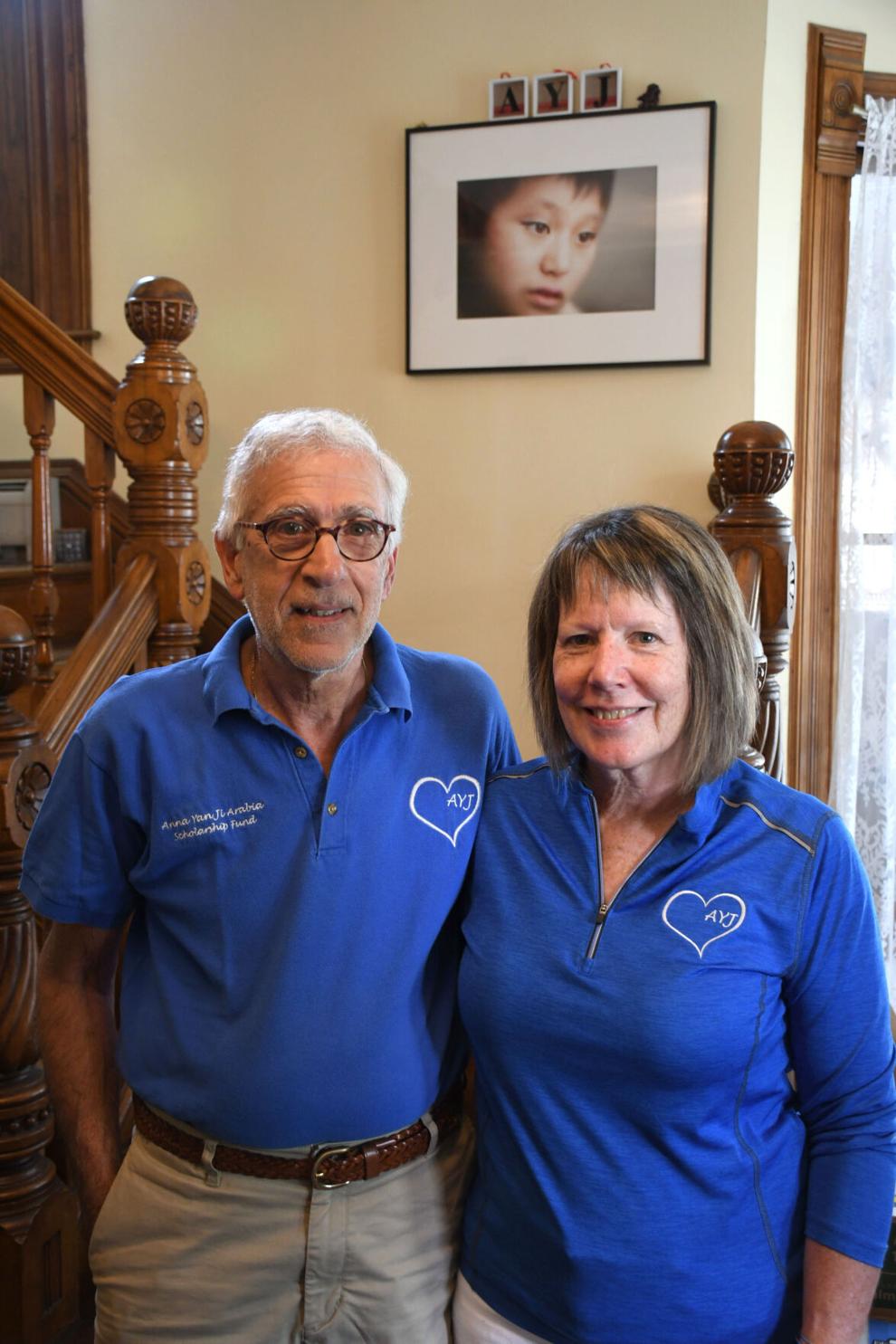 Anna would have turned 25 in April, and the Arabias continue to raise money and work on programs to support children with cancer, like giving them technology to stay in touch with friends.
"Funding is a challenge, but we have had tremendous support from our local community," Joe Arabia said.
This summer, the AYJ Fund held a concert at Balderdash Cellars in Richmond which, the Arabias said, raised more than $10,000.