NORTH ADAMS — When Scott Balawender looked in his backyard recently, it looked like it was snowing. Upon closer inspection though, he realized that what appeared to be a wintry landscape was actually pieces of old insulation.
They were blowing into his yard from a building under construction at the nearby Harriman-and-West Airport.
A partially deconstructed airport hangar with no walls and insulation on the ceiling sat next to his house on Hawthorne Avenue at the airport.
Balawender worried about his two dogs in the backyard and the general environmental impacts.
"My main concern is not just for my dogs, but for the wildlife that is constantly going through this area, and the Hoosic River," Balawender said Tuesday. A small stream between his house and the construction feeds into the Hoosic River, he said.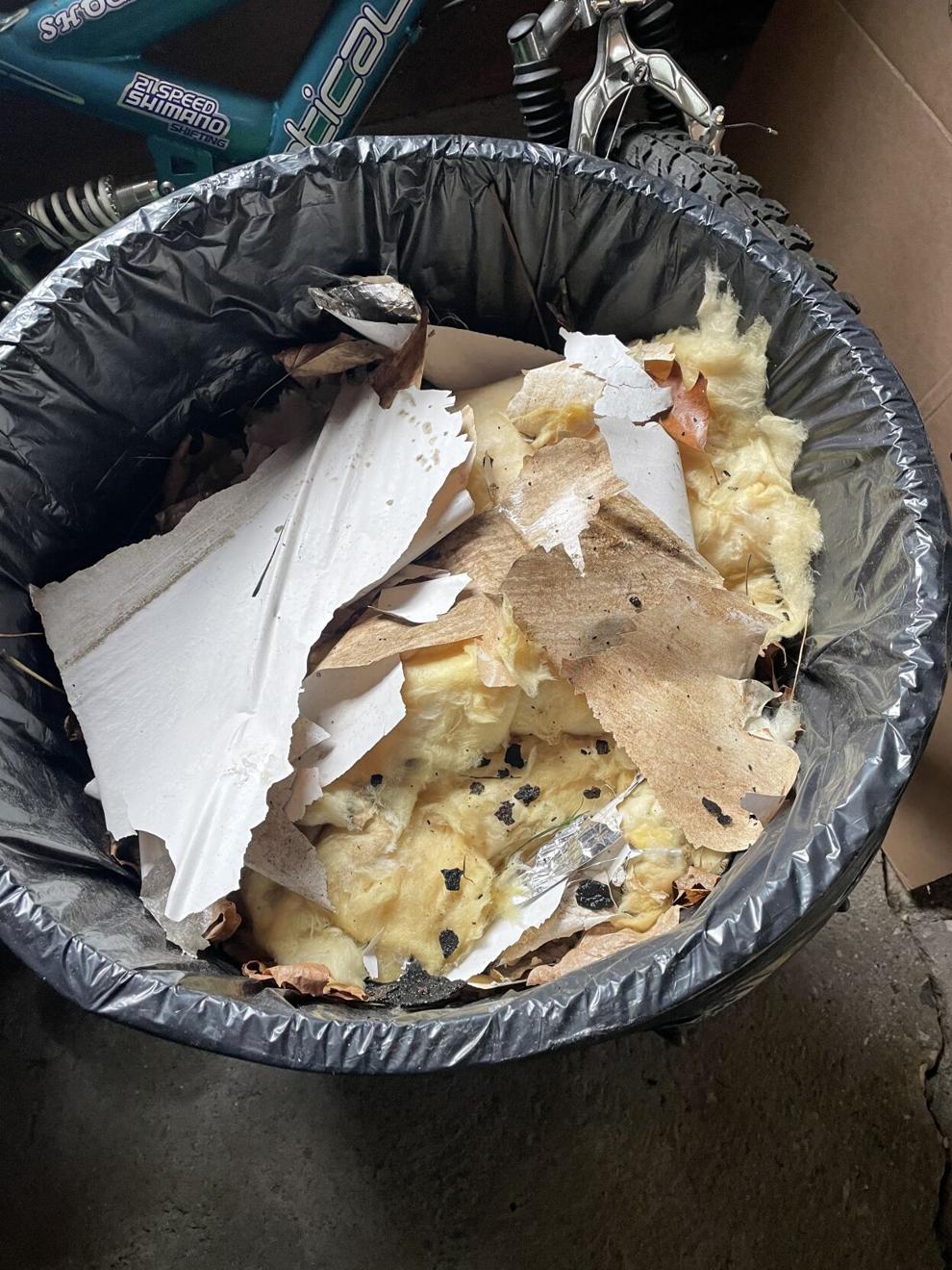 Katherine Eade, the city's interim administrative officer, said in a statement Tuesday that the city has been in contact with Balawender and "are aware of the material that has blown onto the yards on Hawthorne Ave. City employees and contractors have been to the residence to clean up the yard frequently over the past week or two."
The state Environmental Police came to the site Tuesday and are expected to come back again, both Eade and Balawender said.
The city-owned hanger is being renovated and is now unenclosed, so amid recent high wind debris blew off, Eade said. On Wednesday morning, the structure's insulation was being totally removed — a step not part of the original construction plan — and a lawn vacuum was scheduled to come to clean up debris, according to Eade. She expects the problem to be resolved by the end of the week.
Balawender was happy that insulation was being cleaned up. "I don't want people to look bad, I just want things done right," he wrote in a message to The Eagle.