NORTH ADAMS — Daniel McGrory, 15, is ready to hang out with his friends again.
They used to go for runs together and hang out at each other's houses, but now they mostly chat online, often while they play games like Destiny 2.
"I'm excited to not only have to play video games in order to talk to my friends," said McGrory, as he waited in a short line inside St. Elizabeth of Hungary Parish Center in North Adams. "That'll be nice."
On Wednesday, the Centers for Disease Control and Prevention formally recommended the use of the Pfizer-BioNTech vaccine in children ages 12 to 15, paving the way for families to get their kids into pharmacies and public clinics late in the week and over the weekend.
McGrory is one of several thousand Berkshire County residents, and some 400,000 kids statewide, now eligible for the vaccine. Around 80 people in that age group were preregistered for Tuesday's clinic in North Adams, according to John Meaney with the Berkshire Vaccine Collaborative, though others were blocked by a registration system that fluctuated throughout the week between allowing under-16 signups and blocking the appointments.
Some families showed up to the North Adams as walk-ins, and several families also took advantage of a walk-in Pittsfield clinic earlier in the day.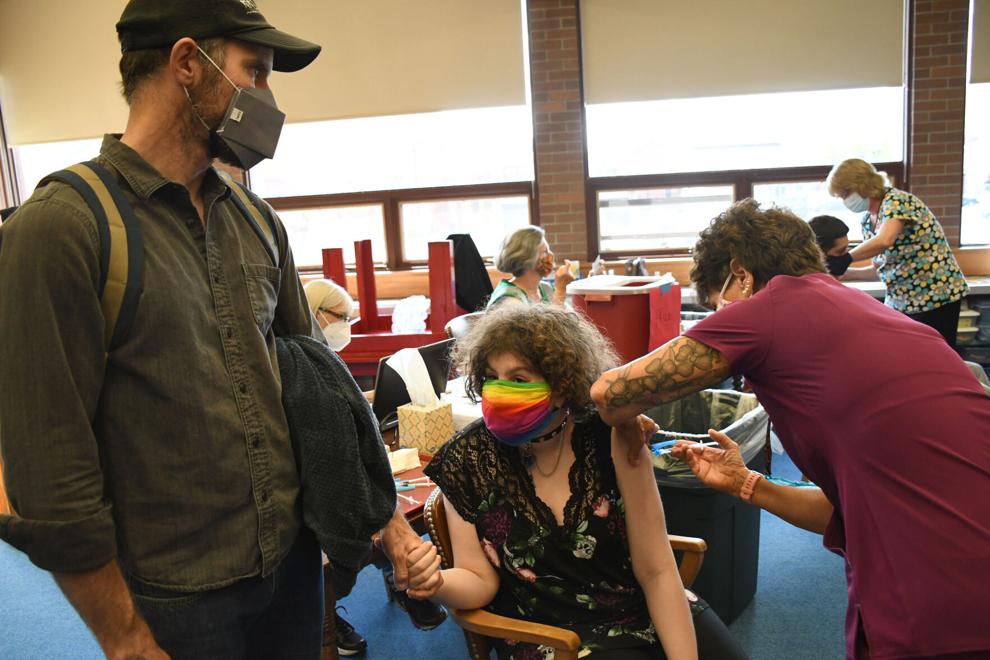 The expanded eligibility means around 90 percent of Berkshire County residents are now able to get vaccinated — and, paired with the increased availability of vaccines, the expansion could ease parent fears around school reopenings. Across the state, middle schoolers in public schools have been fully in-person since late April, while high schoolers are set to return full-time to classrooms on Monday.
Joyce McGrory, Daniel's mom, said she plans to keep her kids remote until more students can get vaccinated, which Daniel and his younger brother, Joshua, 14, have no problem with — they both enjoy virtual learning.
Still, they have also seen the toll remote education took on some of their classmates, and they are eager for other benefits of getting vaccinated, including returning to pre-COVID traditions, like the family's annual visits to Boston. And while they knew that their parents getting vaccinated was probably the biggest step in life returning to normal, they like the idea of not having to worry about bringing the virus home.
"I'm a bit excited," said Joshua, as he waited to get his shot. "I didn't think it would happen this quickly."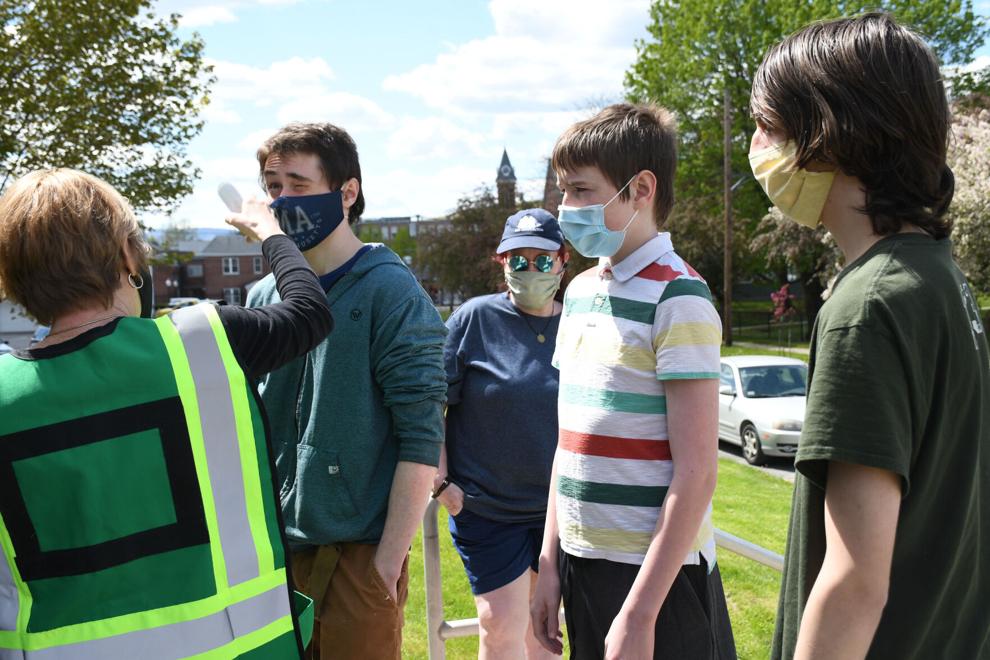 Joyce lit up at the prospect of seeing her kids socialize more. She had brought them to the vaccination site the first chance she had, taking advantage of an early end to the school day. And she was even more heartened by the guidance from the CDC on Thursday that vaccinated people no longer need to wear masks in most settings, which she learned about as she waited in line with her kids.
"I'm looking forward to them seeing their friends, their friends coming over," she said. "I miss being a sports mom."
Lylah Gray, a 15-year-old student at Buxton School in Williamstown, arrived at the vaccine site with several of their classmates. After watching the rest of their family get vaccinated, Grey was "bummed" not to be eligible and had expected to have to wait until they turned 16.
"I thought I was gonna get it for my birthday," Gray said. "It's an early birthday present."
In a normal year, Gray, a boarding student, would have been able to go back home every few weeks. Instead, they saw their parents just a handful of times over the academic year, each visit separated by long stretches at school. Now, they look forward to being fully vaccinated and getting to see friends in other states again.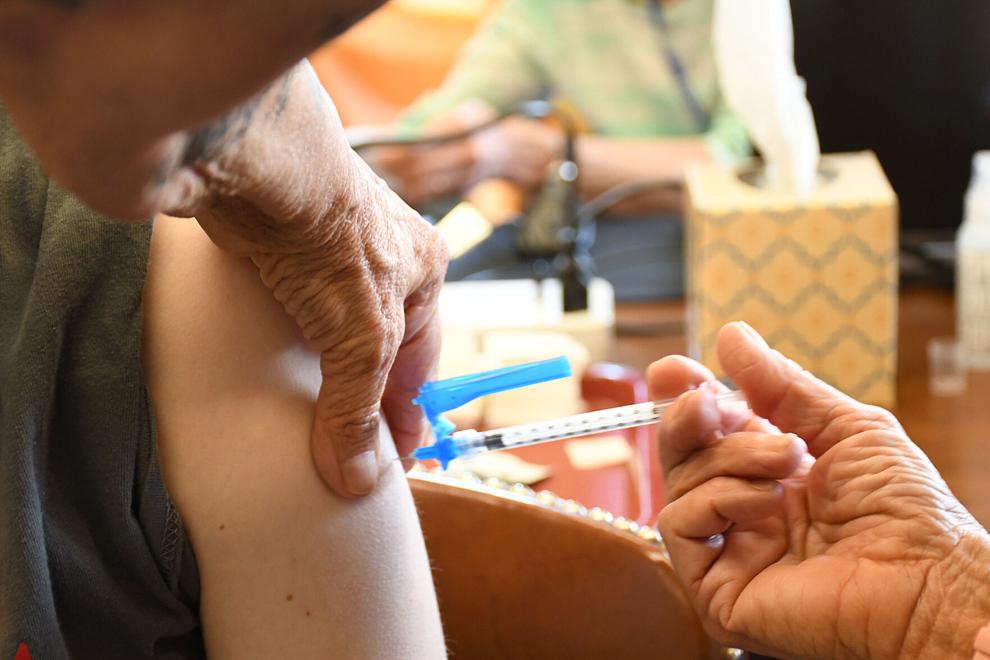 "It's the good juices," Gray said. "I'd tell other people it's good for you! Please get it. Please just get COVID out of here."
As of Tuesday, just 12 percent of Berkshire County residents under the age of 20 had received a shot, compared to 59 percent of the general population. The Pfizer vaccine remains the only one authorized for use in people under the age of 18.
Children are accepted at all Berkshire Vaccine Collaborative clinics offering Pfizer vaccine, as long they are accompanied by a guardian. CVS and Stop & Shop pharmacies both confirmed to The Eagle that they would be providing walk-in appointments for all ages eligible for vaccinations, depending on supply.