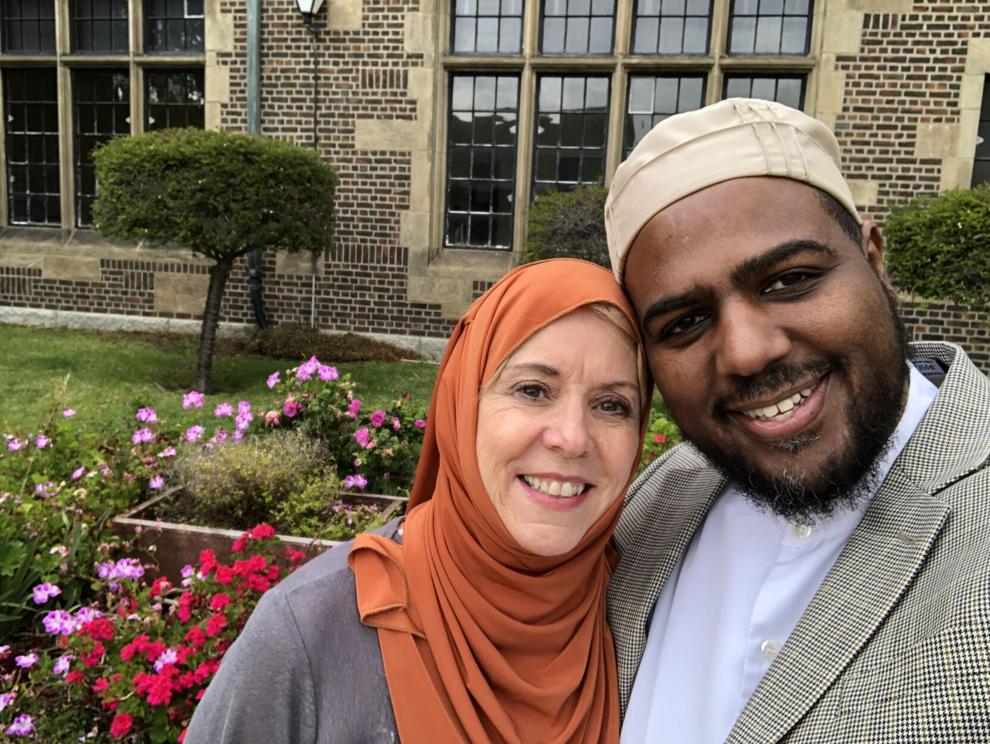 WILLIAMSTOWN — An advocate of civil rights, equity and inclusion is running for one of two open seats on the Select Board.
Bilal Ansari has been involved in bringing the community together after a couple of years of tension over reports of racial and sexual harassment at the police station, shortly after the national crisis that was sparked by the murder of George Floyd by Minneapolis Police officers.
Ansari, 50, said he is running for a seat to continue that work.
"Nobody else has stepped up that would keep that momentum moving," he said. "There are leaders that will push things forward, and there are leaders that will try to keep things the way they are or even push things backward. In that situation, I felt compelled to run. So, I am happy to be in a positive place where I can run for this office."
Ansari says his vision of Williamstown emphasizes equity and accountability in all financial and management aspects of governance, enhanced quality of life for elders and youths, and more support for low-income families and people who wish to acquire homes affordably.
"We need ideas from all the people of Williamstown. If we all intentionally work together, we can better identify and solve public policy issues," he said.
One of the things Ansari wonders about is why Williamstown has no town-owned recreational playing fields for youth sports, something that is the norm for most communities.
Ansari is hoping to hear from residents of all age groups, business owners and farmers, tradespeople and academics. Because this is their town, their government and their livelihoods, he maintains that their voices are essential.
"When we truly welcome and hear all the voices, the harmony begins, so, I hope to increase public feedback and participation on town committees and subcommittees of residents from all walks of life," he said.
"These past two years have been revealing of things that have been difficult to hear, but also positive in that it has given me hope, given the public's heightened awareness, that there is going to be greater accountability so it will never happen again."
Ansari has more than a decade of experience leading groups and shepherding change. He works at Williams College as assistant vice president for campus engagement at the Office of Institutional Diversity, Equity, and Inclusion. Before his current position, he was a Muslim chaplain in a variety of settings and regions, including director of chaplaincy at the Hartford International University for Religion and Peace in Connecticut.
Ansari has family ties to Williamstown through his great-grandparents, the Logans, who were active in the college and the town since 1923. He has continued in that tradition, serving as a founding member and president of Higher Ground, a disaster relief organization that responded to the needs of residents of The Spruces, who were forced to evacuate their homes during Tropical Storm Irene in 2011.
He was an original member of the Diversity, Inclusion, and Racial Equity Advisory Committee. He also served as a member of the Affordable Housing Committee for three years and was the recipient of the Northern Berkshire Community Coalition 2021 Martin Luther King Jr. Day of Service Peacemaker Award.
Filing for candidacy for open town elected positions ends Tuesday. So far, there are two other candidates for Select Board: Incumbent Jane Patton and Randal Fippinger. The annual town election is set for May 10, at Williamstown Elementary School.