NORTH ADAMS — Early in the year, baker Erika Bailey typically sees business slow as people make, and try to keep, their New Year's resolutions.
That made it a good time for her to pack up Bailey's Bakery inside the Berkshire Emporium and Antiques and move her business into its own larger space next door.
Next month, Bailey plans to reopen her expanded bakery at 55 Main St., which used to house the now-closed Capitol Restaurant.
The bakery will be offering much of the same drinks, like coffee from Shelburne Falls Coffee Roasters, and will add some new options, like breakfast sandwiches. Eventually, Bailey hopes to have an espresso machine to make drinks like lattes. And of course, she plans to have baked treats. There will be muffins, cupcakes, cookies, whoopee pies, turnovers, quiche, cinnamon rolls and pecan sticky buns. She also makes birthday and wedding cakes to order.
"It's way for me to show my love for people," she said. "Baking is like my hug to them."
Growing up, her mom was a single parent and her grandparents often watched her. "Gram was always cooking something," she said. "I learned a lot from her. I still have some of her recipes I use in the bakery."
In Bailey's previous career, she worked as a banker after going to college to study business. "I thought was supposed to do the corporate thing," she said. She got partway up the corporate ladder and found herself thinking: "This is not for me," she said. "I realized it wasn't what I wanted to do and jumped ship and completely went a different route."
So in October 2020, the Stamford, Vt., resident opened Bailey's Bakery in a space inside the Berkshire Emporium on Main Street. Two years later, she found she was outgrowing the space and decided to expand into her new storefront, where she can seat double to triple the amount of people.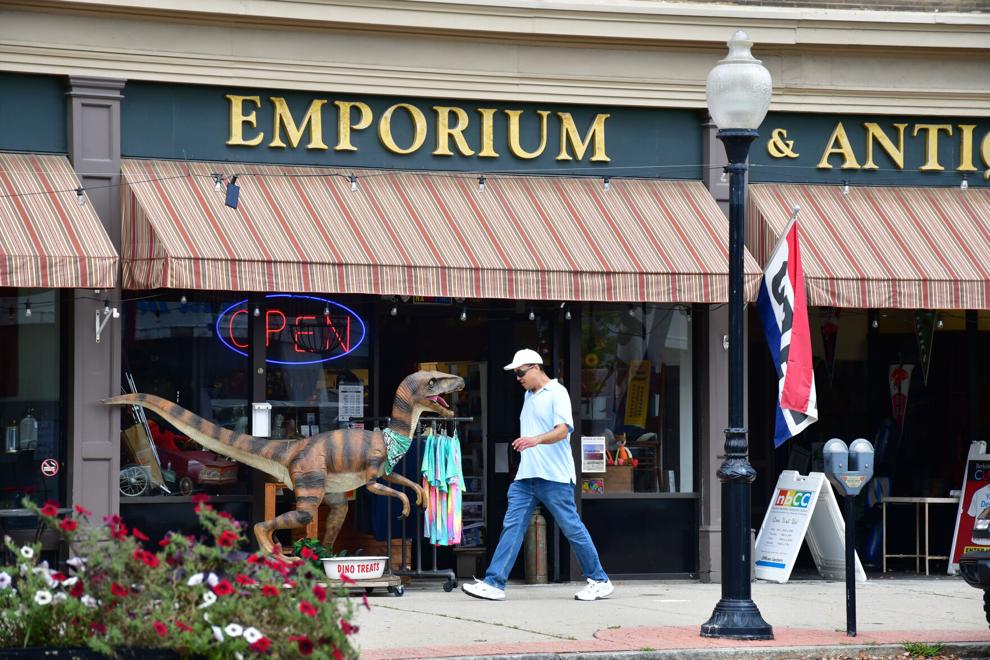 A Dinosaur's Snack BarNoradamus Wilson, the large dinosaur figure that greets customers at Berkshire Emporium and Antiques, will soon have a snack bar named in his honor.
Emporium owner Keith Bona has long had a spot for coffee inside the Emporium, and when Bailey's Bakery recently moved from the space, he wanted to maintain a snack option as an amenity in the store.
He's planning to open Noradamus Wilson's Emporium Snack Bar in the space in late February. The dinosaur in front of the store got its name through a naming contest several years ago and has become like a store mascot, Bona said.
There will be a few tables, but most of the food will be grab and go.
He plans to serve cookies, brownies and some savory items like possibly soups and pastas. "I love to bake and cook, so it's going to be a revolving selection," he said. "I like to be creative and constantly try new things. We will find out what people want."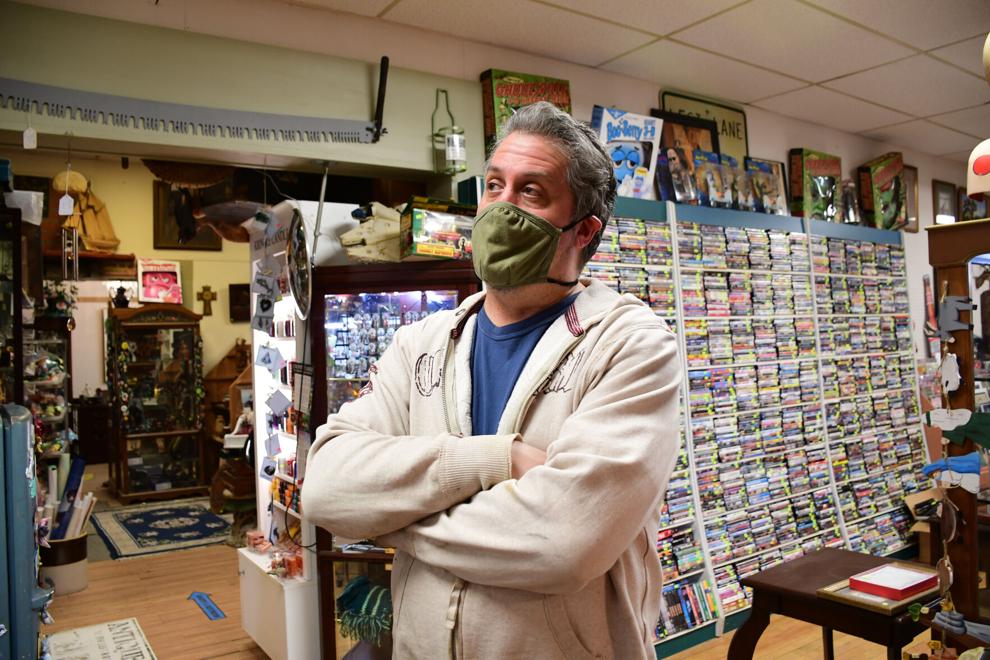 Bona described the space's theme as Jurassic steampunk. "It's not going be a Chuck E. Cheese by any means, but I just want to have fun with it," he said.
He hopes to open later next month, but another project may push back his opening date. On Friday afternoon he was filling a 25-foot U-Haul with thousands of action figures he purchased from someone who ran an online toy business at their home in Pittsfield. The cafe space may need to temporarily be a warehouse while he sorts through the items, he said. "I could fill easily two toy stores with what's here," he said. "I will probably never see something like this in my lifetime again."