NORTH ADAMS — Eight years ago, Suzen and Paul King purchased a home on Eagle Street for $55,000.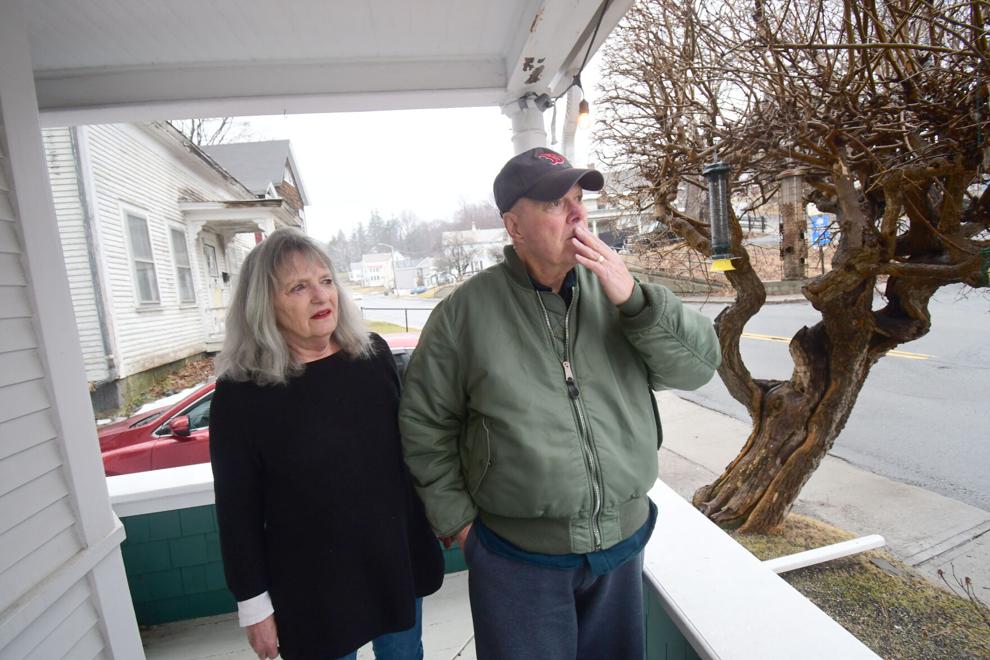 To call it a fixer-upper would be an understatement. It was "uninhabitable," said the couple, who moved to North Adams from Tillson, N.Y.
They invested more money than the house cost, renovating and redoing everything. But, there was one thing bothering them that they couldn't fix — the vacant home next door that is falling apart.
An emergency condemnation and order to vacate notice dated January 2020 hangs on the home's door. "Finding of Unfitness for Human Habitation and Determination of Immediate Danger" reads the flyer, which is addressed to the owner, who apparently lives near the southeastern coast of New Jersey. That order has not been lifted, according to the city's Health Department.
The Kings said they have never seen the owner of the home, nor have they been able to contact him. An Eagle reporter also tried to contact the owner, but he did not return multiple calls.
The Kings' predicament is not unique. North Adams has dozens of blighted or distressed vacant properties, and some, like the Kings' neighbor, remain elusive to the city. It's a problem that new Mayor Jennifer Macksey acknowledges and, during her campaign last year, vowed to address.
"That's what we're working on," said Macksey, who has assigned a team to update the city's list of distressed and blighted properties. "What are the priority houses?"
The inventory, most recently updated last year, has more than 50 properties listed, the vast majority of which are residential and, according to the city, vacant. For Macksey and her team, this is a difficult issue to solve. It takes time and money for the city to take possession of vacant homes, and for people looking to rehab properties, it can be expensive — sometimes cost-prohibitively so.
Bill Meranti, the city's director of inspection services, said he "quite often" receives complaints about blighted and vacant properties around the city. People will call, saying, "It's harboring animals," he said, "it's a hazard to the neighborhood. There's sights and smells that are unpleasant for the neighborhood. And most times, most of that is true."
But, the city has limited options.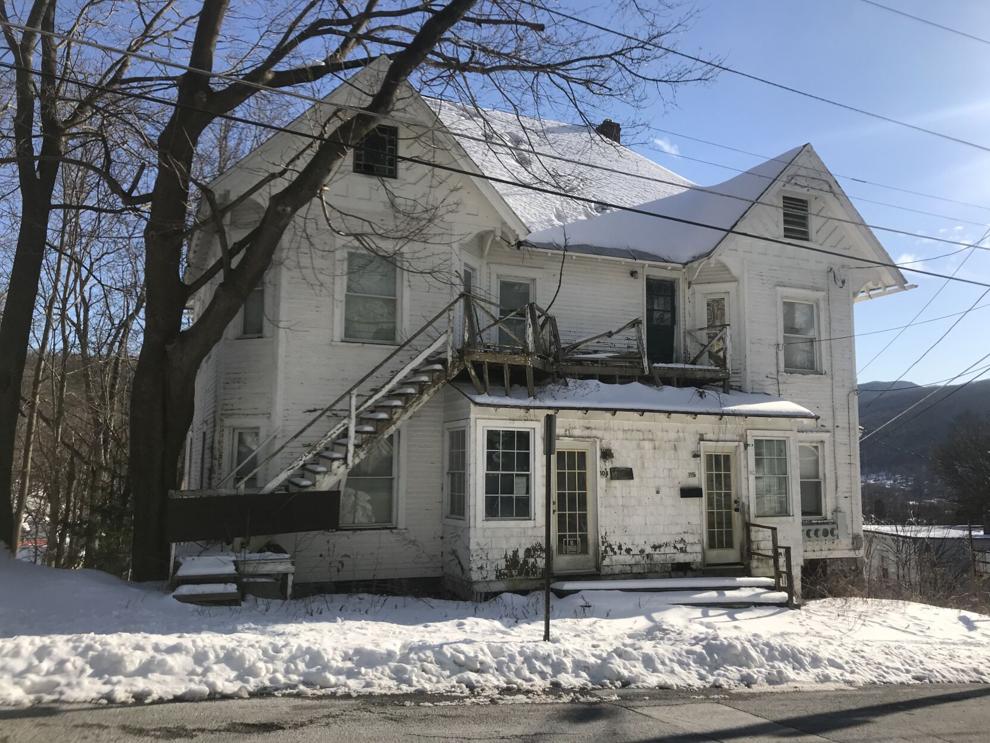 For example, the property at 106-108 E. Quincy St. is high on city's priority list, but Meranti doesn't know whom to contact. The owner on the most recent deed is "Coalition for Building Strong Communities Inc."
The previous owner gave the property to the Fitchburg-based group for $1 in 2015, according to property records. It was meant to "be used as part of a new program to provide home ownership."
Calls to several numbers listed for the group in state filings were not returned. The most recent filing the organization made with the Attorney General's Office was in 2016, according to a spokesperson for the office.
"It's a shame. It was such a nice place," said Sarah Felix, who has lived across the street for more than 50 years. "I don't know what's going to happen to the place," she said. "I'd like to see it fixed up. ... Or tear it down."
The owner of another high-priority property, at 85 Cliff St., has died, according to the city's most recent inventory. On a recent afternoon, part of the home's roof was ripped off and hanging off the side. It's not on the list of properties the city is filing to take in land court, but eventually it will be, said Jessica Lincourt, the city's assessor. There is about $15,000 worth of back taxes owed on the property, she said.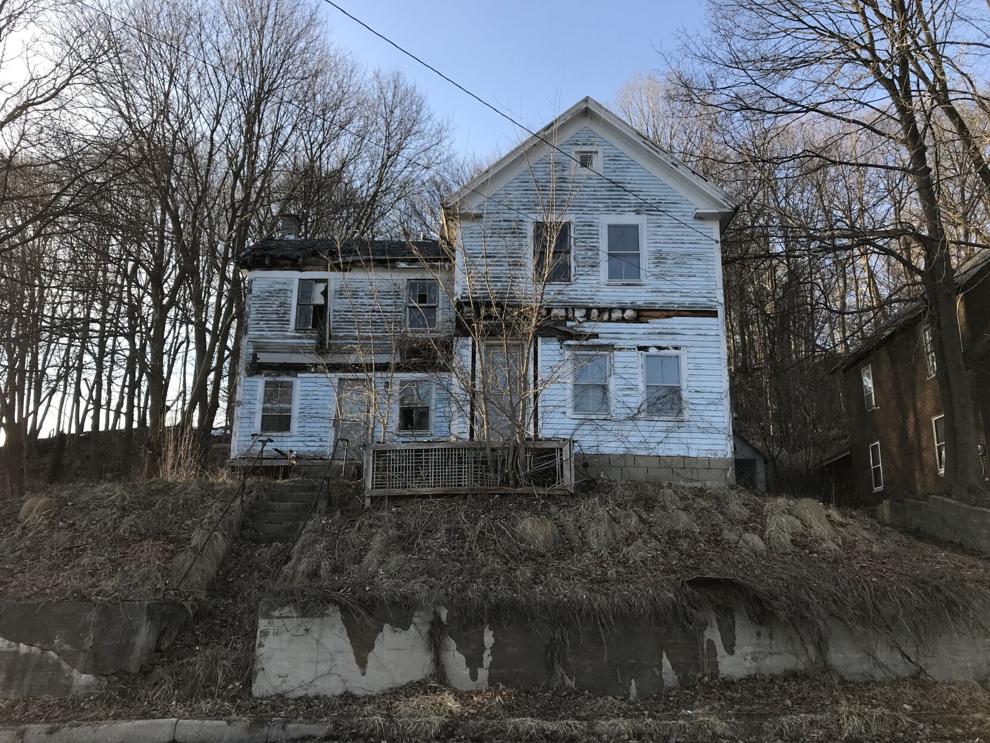 A mile away, at 246-248 Houghton St., sits another decaying property that is high on the city's list. Three years ago, a fire ravaged the three-story apartment building. Its roof has collapsed in one spot, windows and doors are boarded up, and a sign on the building — it's dated January 2019 — declares it condemned.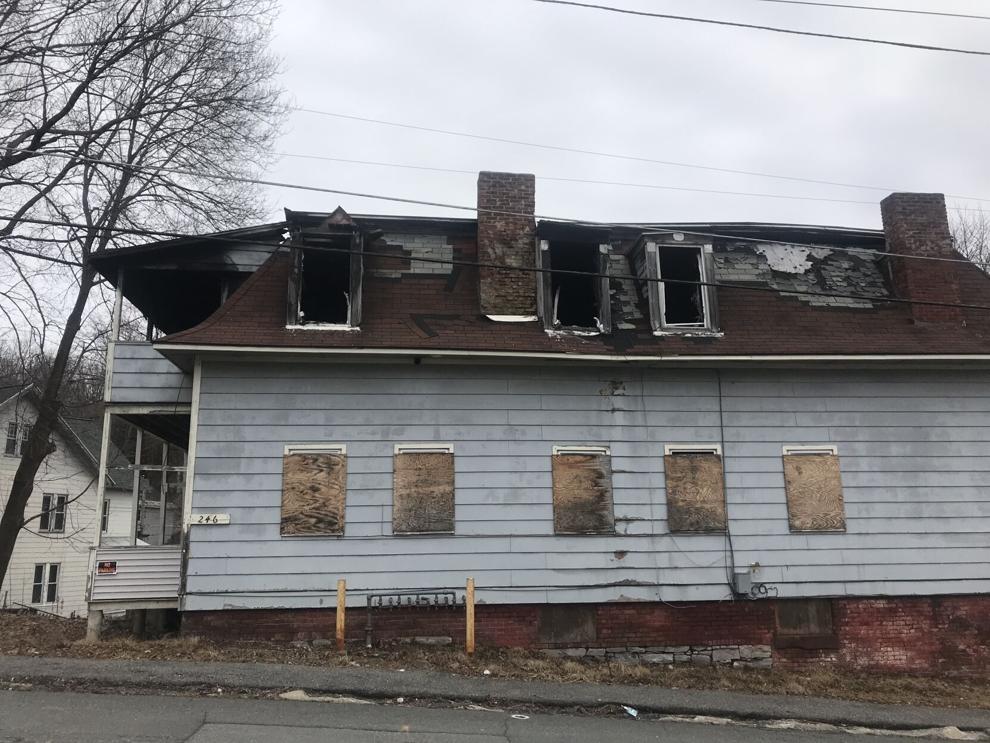 Garabed Setrakian purchased the building in 2020 for $5,000, according to property records. Last March, the Zoning Board of Appeals gave him a special permit to demolish the building and replace it with a six-unit property.
But, that project has not started.
Setrakian planned to fix it up.
"I do have beautiful plans," Setrakian said. "I am running out of money. ... But, I don't want to give up on the project."
The Boston-based real estate broker said he never had bought and rehabbed a property before. But, he came to North Adams and feels that there is potential here.
"I am definitely not one of those passerby investors in North Adams who is seeing dollars because of Mass MoCA," he said. "I had spent quite an extensive time in North Adams."
He said he was not some "trust fund baby" or getting financing from his parents. "I started from scratch," he said.
Setrakian feels badly about the building, he said. "I am saddened by it. I am apologetic to every local I meet there." He said he has spoken to neighbors. "I don't want her to wake up to that abomination every morning," he said of a nearby neighbor.
He said he regularly hears from Meranti.
"The issues are the same as the day the fire happened, minus a few loads of cleaning out the interior," Meranti said. "It's a hazard. ... I'm in the midst of writing a violation order to him again right now."
Though there is a prioritized list of properties, Meranti said he feels for neighbors with concerns about other properties, too.
"The house that's in your neighborhood is the worst house in the city because you have to look at it," he said. "It may not actually be the worst house or the top of the list, as far as priorities. That doesn't make it any less of a problem for that person, because they do have to look at it.
"And it's a difficult thing to explain, you know, yeah, I know, we see it; we agree," Meranti said. "It's not quite at the top of the list at this moment. We're seeking compliance and other methods other than demoing or taking possession."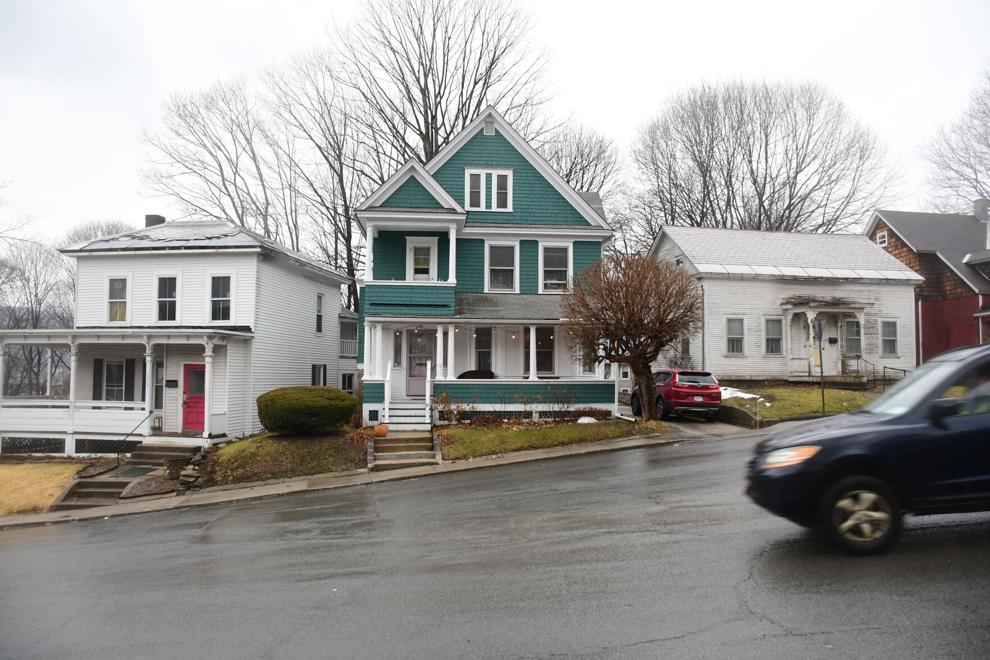 The city can try to take possession of vacant and blighted properties, but it takes time and money.
Taking a property to land court costs $1,800 per parcel, and it typically takes a year to 18 months to take the property through land court, for the city to own it and then to auction it, according to city Treasurer and Tax Collector Beverly Cooper. The city takes properties for past due taxes and forecloses on them.
Properties on the list are behind on taxes, Cooper said, but she said that when people get behind, she tries to work out a payment agreement.
"Really, the city doesn't want their property," she said.
Sometimes the unpaid tax bills are stacked so high, it makes getting rid of a property "nearly impossible to sell because the value has exceeded the land value," Meranti said. "It's horrible. But, it happens more often than not."
Glenn Maloney, a co-owner of Very Good Property Development, was an owner of a home on South Street, and the lot next door was vacant and could have been turned into more green space and a driveway. But, with unpaid utility bills and taxes, he said, the cost would have been much higher.
Currently, the lot is worth about $20,000 and there is about $15,000 owed in taxes, according to Lincourt, the city's assessor.
The city's list of blighted properties is "evolving," Meranti emphasized, and some properties might have, ideally, been purchased and are undergoing renovation. A new owner renovating it, paying past due taxes and putting it to use is "the best-case scenario for the city," he said.
It has worked out for some who have purchased empty properties. Just a half-block away from the property Setrakian now owns on Houghton Street, Emily Hobson bought a vacant, but not condemned, property on Brooklyn Street.
She visited North Adams from California several years ago. She remembers driving through and seeing old Victorian homes "and the brick factories and the lush greenery and all of the steeples. I just fell in love," she said. "I'm an interior designer, so, I'm very drawn to buildings."
She purchased 49 Brooklyn St. and plans to use it as a vacation home and a place to one day possibly retire. When she is not there, she rents it as a short-term rental.
The home cost $37,800, but, according to Hobson, was not move-in ready and had graffiti on the walls. "It was a wreck," she said, but also "it had good bones."
She put more than $170,000 into the property, on top of the purchase price, she said. "It needed everything."
The upfront investment was key to making the project possible.
"If I hadn't been lucky enough to have the money that I do, through the other ventures that I've been involved with, I wouldn't be able to come in and fix up a property like this," Hobson said.
And some properties she initially considered didn't make financial sense to fix, she said.
"That's a big problem," she said. "Then that building will just sit there for even longer."
Maloney's company worked on the property, and fixing up blighted properties instead of tearing them down was one reason he wanted to start the company, he said.
"Historically, the solution for blight was to tear it down," Maloney said. But, there's a shortage of housing in the city, he pointed out. North Adams "lacks a supply of adequate and affordable housing across a broad range of income levels," a housing needs assessment conducted in 2020 for the city concluded.
"Not every one one can be saved," Maloney said of vacant and blighted properties. "But, we should at least look at it with that lens — are there other alternatives to tearing it down?"
The city does have a board that is charged, according to a description on the city's website, with helping the city in "revitalizing disinvested and underutilized neighborhoods" — the North Adams Redevelopment Authority. But, that group has not met for more than a year. Its chair did not respond to a request for comment.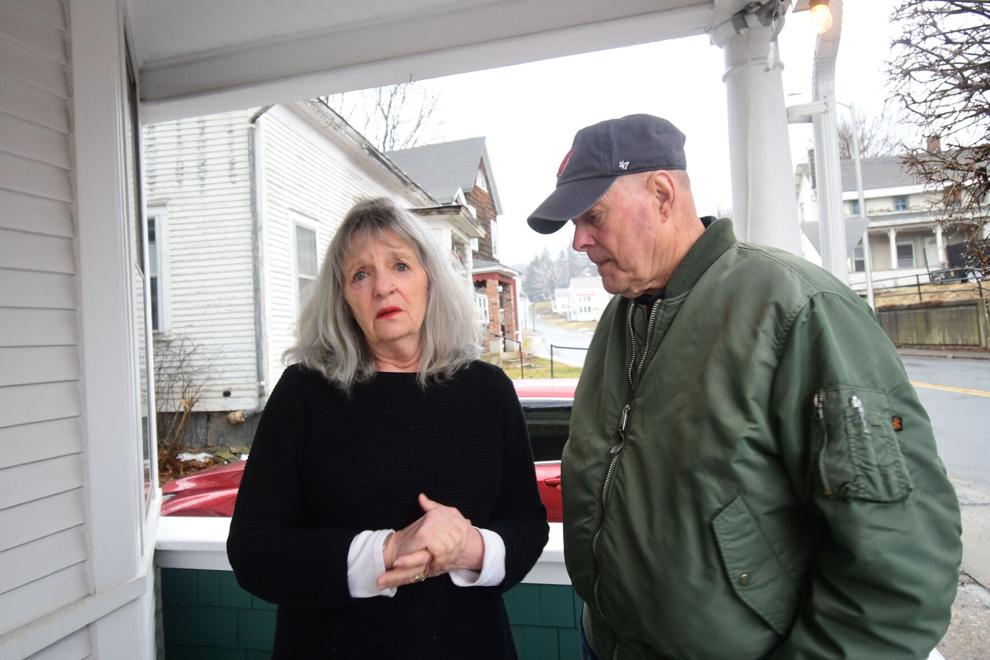 In the past, the authority has focused on redeveloping the Western Gateway Heritage State Park, Macksey said.
These blighted properties around the city aren't just hard on the eyes — they also can pose a danger to neighbors like the Kings on Eagle Street. Suzen worries that, on a windy day, debris from the blighted home next door will blow off and hit their car.
"Hopefully," she said, "no one will be standing in the backyard at the time."