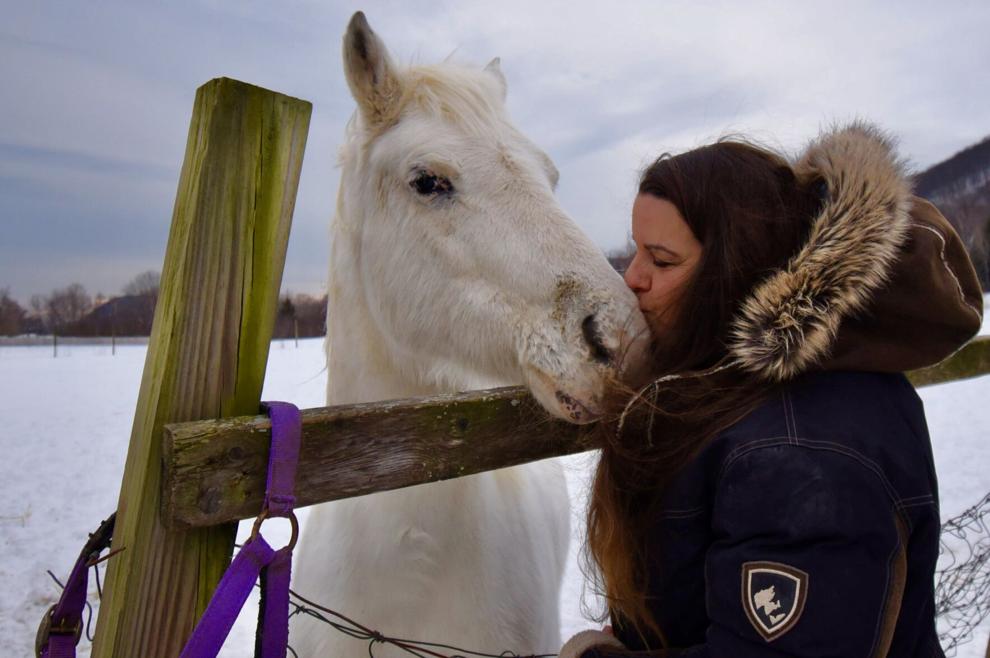 CHESHIRE — When Stormy the horse first arrived at Bluebird Farm Sanctuary and Wildlife Rehab, he was not a happy camper.
The gorgeous pure white equine was troubled from his experiences with previous handlers and really wanted nothing to do with anyone else. Then along came Turnip, a pot-bellied pig whose owners had no idea how big they get.
When Turnip arrived, it was clear that she had experienced an abusive owner. She was also obese and stuffed into a small dog crate. As a result, she was claustrophobic and refused to enter any type of small enclosure and shunned others.
One day, the two lonely animals were in the same paddock for a little while to allow for some clean up, and farm owner Cara Petricca noticed that Stormy was hanging out with Turnip, of his own volition. So she kept them together, and since then both Turnip and Stormy seemed much happier about their new home.
"Almost every animal here has a sad, heartbreaking story," Petricca said. She described another pot-bellied pig, Quagmire, who was subjected to neglect — tusks and hooves growing wild with no trimming — and, at some point, was abused by a man or men. He now hates all men.
But at Bluebird, he has made friends with some of the other furry critters and is doing well in his rehabilitation program.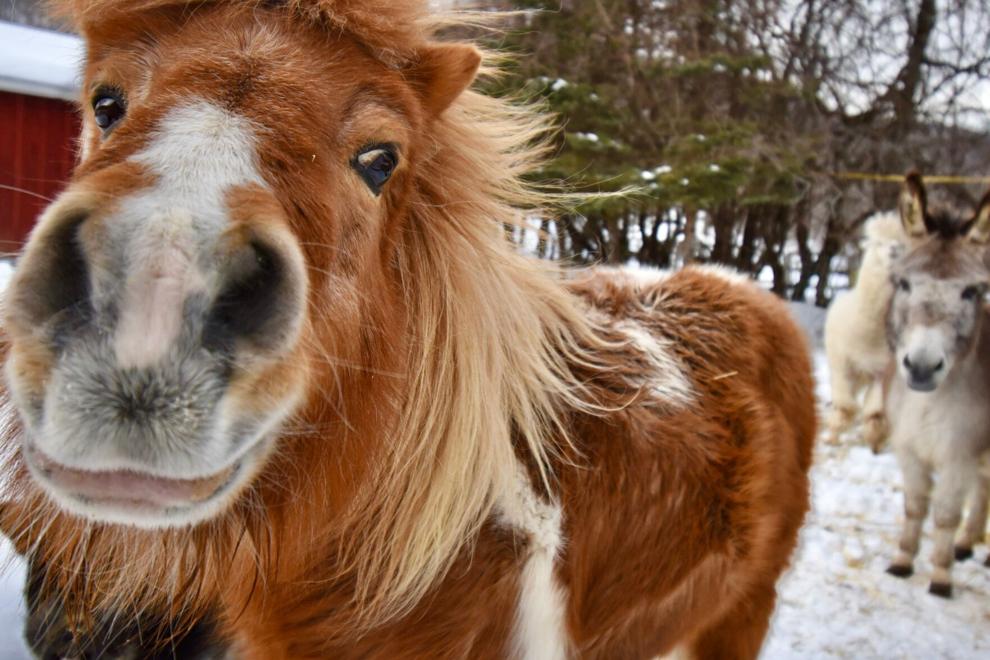 Bluebird Farm serves a niche spot in the Northern Berkshires because there are no other nearby shelters or sanctuaries that will take the animals Petricca can work with. She is duly licensed by the state Division of Fisheries and Wildlife to rehabilitate a number of wild and farm species.
Lanesborough Police Officer and Animal Control Officer Jason Costa has dropped off several troubled or injured animals he rescued from harrowing circumstances. Bluebird Farm, he said, fills a gap in the care of rescued animals.
"She's been a good resource," Costa said. "She really fills a void — there isn't any other place that will take some of these animals. And if she can't handle an animal, she's a good resource for finding someone who can. It's pretty impressive, that she's been able to do what she's done with what she's got."
Petricca has been at it for 34 years (14 years at Bluebird Farm), doing a good job keeping up with the demand. But then COVID-19 arrived and, as with many other things, turned it all upside down.
"Like with everyone else, it's been tough with the pandemic," Petricca said.
She has the help of her family and two paid employees, but for the most part, she's doing most of the work on her own, at all hours of the day and night. She used to have a few volunteers, but once again, the pandemic changed all that.
With about 65 animals on site, Petricca is trying to get some of them back into the wild because springtime is mating time — the busy season for rehabbers.
Even with 11 heated out-buildings helping to house the critters, she is running low on room, especially on cold days when everyone wants to stay inside.
On the farm are horses, pigs, raccoons, one alpaca, a donkey, chickens, turkeys, about a dozen roosters that have been abandoned, rabbits, and cats. In the spring, Petricca will start seeing newborn litters of skunks, porcupines, squirrels, ducks, groundhogs and even some peacocks.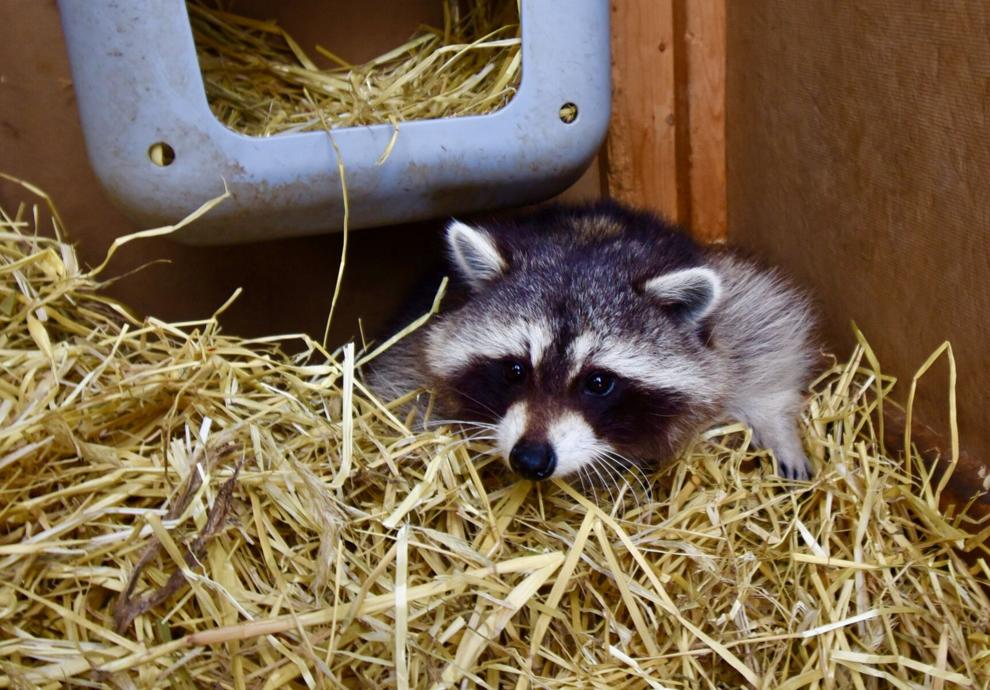 They come in with a wide variety of challenges, including old age, brain injuries and other physical handicaps.
When it's time to release someone back into the wild, some of them struggle at first for survival, so she'll leave some food and accessible shelter if they need some back up support.
"I keep an eye out for them," Petricca noted.
Another aspect of the rescue operation is the medical needs of the animals. With the pandemic causing price hikes for veterinary services, Petricca is under even more pressure. With 65 animals, surgeries, shots and other treatments are not uncommon.
With the economic turmoil, more pets and farm animals wound up abandoned and in trouble.
"What I really need money for right now is for shots, spaying and neutering," Petricca said, noting that charges for vet services have been rising, even as it's become harder to find vets who have the time, because they are overburdened during the pandemic as well.
Treating and feeding a litter of raccoons can run higher than $800, she noted.
"The last three years have been a struggle," Petricca said. "There have been more strays found, more unhoused animals, others abandoned and even dumped here with no explanation. There's just too much of a need and not enough rehabbers."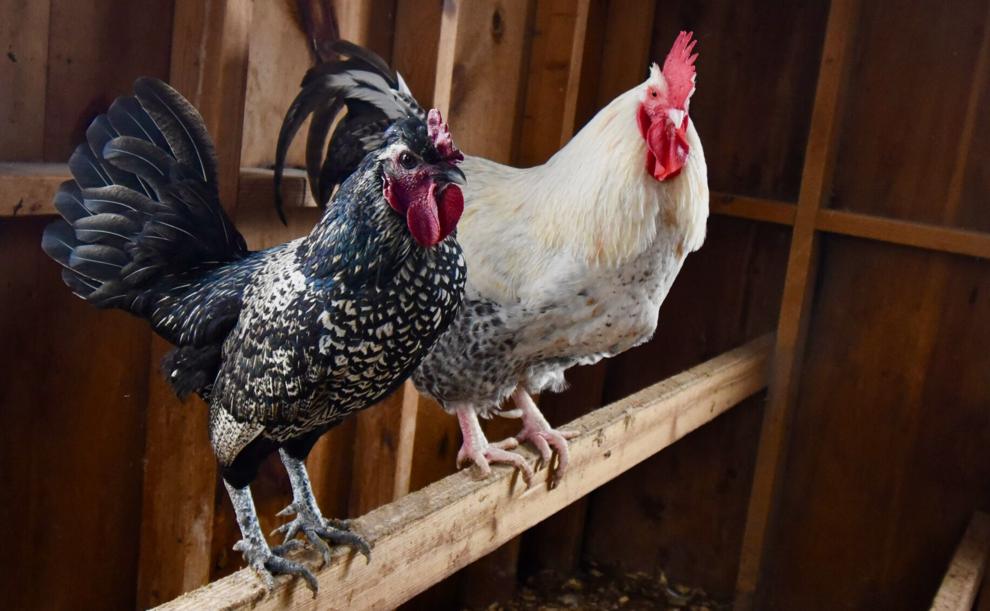 As if that wasn't bad enough, the pandemic dried up a number of funding sources, leaving Petricca seeking new sources of revenue.
In order to try to make ends meet, Bluebird has a GoFundMe page where people can donate money to the effort to heal and release troubled wildlife and place abused farm animals.
Petricca, who devotes some of her limited free time to her art — photos and paintings of her animals — sells her works online to help fund the operation.
"I have to be careful about the animals I take in," Petricca said. "It takes a lot of money, land and electricity. Sometimes I have to say no, which I really hate, and I try to help resolve their issues without taking them in. Still though, we try to be a resource for the community, and we try to take the animals that have nowhere else to go."