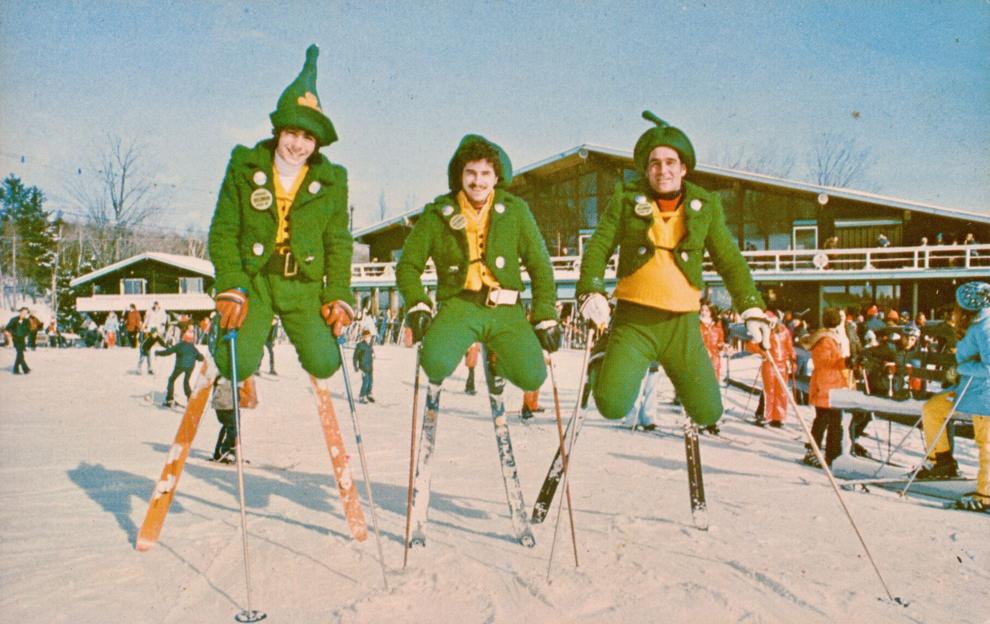 NEW ASHFORD — In the early 1960s, when the commercial ski industry first started booming, James Kelly and his family lumber business started logging trees from the summit to the base of Brodie Mountain.
Thus was born what would become a legendary and iconic ski area that Kelly would establish in the Northern Berkshires, Brodie Mountain Ski Resort.
Kelly would capitalize not just on the mountain, but on his heritage as well. Soon the mountain became known for its Irish leaning aesthetic, even using the motto "Kelly's Irish Alps." Having famous visitors, including the family of then-Senator Ted Kennedy, and a movie crew to shoot scenes for a film starring Johnny Cash, didn't hurt either.
And, of course, hosting blowout celebrations of St. Patrick's Day became a popular tradition for locals and visitors, drawing thousands to ski on green snow and party with green beer in the main lodge's Blarney Room.
Brodie Mountain would soon become known as the biggest ski area in New England, and one of the most popular.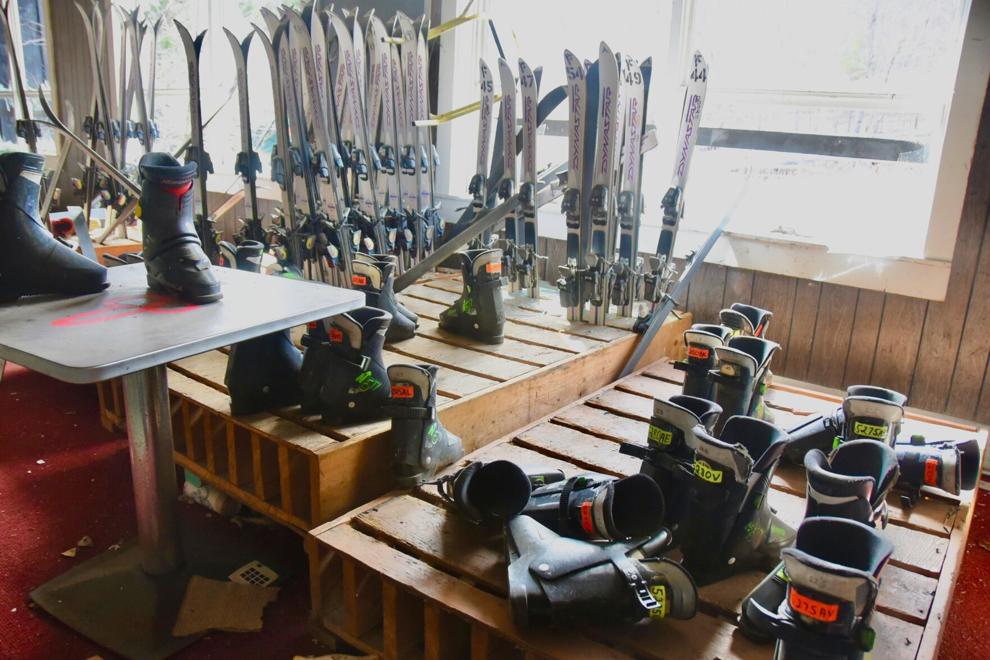 Now it sits vacant and deteriorating, having closed in 2007.
"It's heartbreaking — the whole Kelly family's life was based there," said Andy Kelly, son of Jim and Dot Kelly. "It's sad to see it just sitting there empty."
Jim Kelly opened the ski area in 1964. It kept growing as Kelly added new slopes, bigger chairlifts and the cutting-edge of snowmaking technology. In the early 1970s, 30 years before it became fashionable, Kelly installed an early generation wind turbine at the summit to cut down on his energy bill. It worked too, until wind damage doomed the turbine project a few years later.
The entire Kelly family was part of the operation, including his five children Matt, Jamie, Doug, Danny and Andy.
"It was a very interesting way to grow up," Andy Kelly said. "We worked on everything from a bulldozer to an excavator, everything from top to bottom. We were running a multimillion-dollar business."
When the Kennedys came to visit, the Kennedy kids and the Kelly kids would ski together.
"They came every year," Andy Kelly said.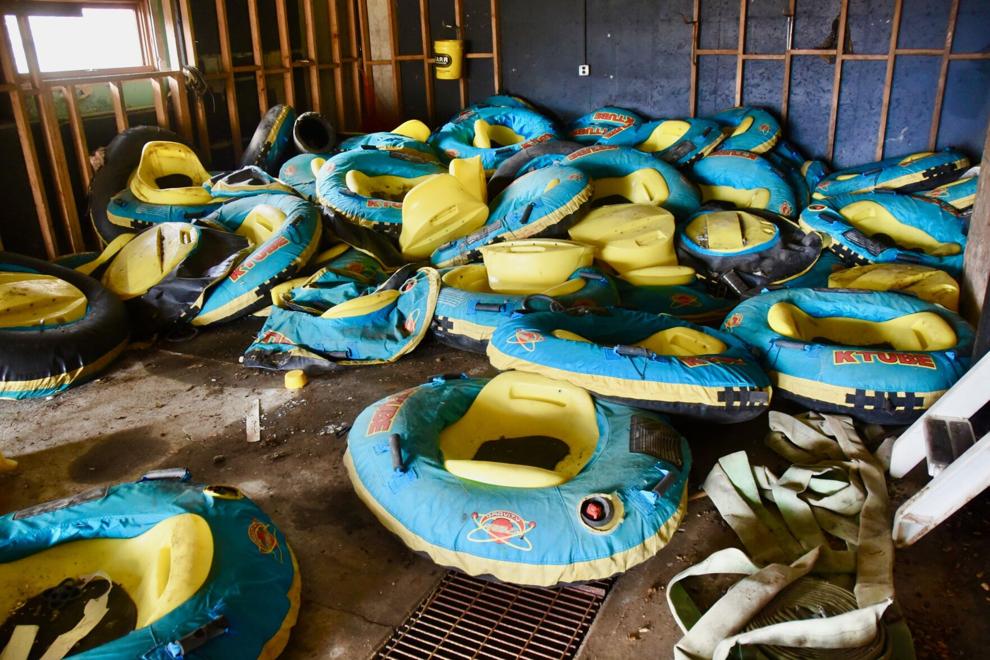 Adding to its allure was the budding competition with Jiminy Peak, another ski resort about five minutes away in Hancock, on Brodie Mountain Road. At first, Jiminy was the fledgling newcomer.
Then competition grew fierce for a few years, until the late 1980s when Kelly and Jiminy Peak owner Brian Fairbank grew to be friends, according to Fairbank.
"He was a fierce competitor all the way through the '70s and '80s," Fairbank told The Eagle. "You had to work at it really hard to steal business from Jim Kelly."
He recalled that during the height of the competitive years, each mountain would send someone to the other mountain to count how many cars were in the parking lot as a way to gauge how busy their competitor was that weekend. Occasionally, Jim Kelly would notice the Jiminy car counter and call the police to warn them against trespassing on Brodie property.
They also feuded over signage, claiming that newly installed signs in various locations were violations of town regulations.
"We duked it out over signage for about 10 years," Fairbank noted, chuckling at the memory. "We had great respect for one another, but it was all about who would make the most money that weekend."
Back then, with fewer regulations and affordable lift tickets, there were plenty of skiers to go around. But as safety requirements grew and technologies in chairlifts and snowmaking advanced, so did the cost of running a ski area.
At the same time, with the cost of ski equipment and lift tickets rising, skier visits were becoming less frequent.
By the late 1990s, Kelly wanted out of the business and offered Fairbank the first chance at buying Brodie.
Fairbank finally agreed in 1999 — at first he thought Kelly was joking around — with the idea to run both ski areas and capitalize on the local skiing market, he said. His investment group agreed to pay $2.6 million, but due to maintenance costs on the mountain, the price was reduced to $1.8 million, Fairbank recalled.
"I just have the utmost respect for him and count him as a friend," Fairbank said of Jim Kelly.
Fairbank wanted to do what he has done at Jiminy: update the chairlifts and snowmaking systems, renovate existing structures and add vacation housing. But the cost was too high for the revenue both ski areas brought in. It was financially infeasible in a shrinking market.
So they closed the downhill operation in 2002 and focused on operating a snow tubing center there, which they operated until 2007, when the property was sold to Silverleaf Resorts, which had started designing a timeshare condominium project. Their plan was dropped shortly after the economic downturn in 2008.
The property has been vacant ever since.
Jeremy Davis, founder of the New England/North East Lost Ski Areas Project and author of a series of Lost Ski Areas books, said that from the 1970s and into the '90s, Brodie was the biggest and most well-known ski area in New England.
"Most skiers knew about Brodie, and many people still talk about skiing there," Davis said. "Now it's just kind of haunting us, reminding us of what was once there. It's a sad scene."