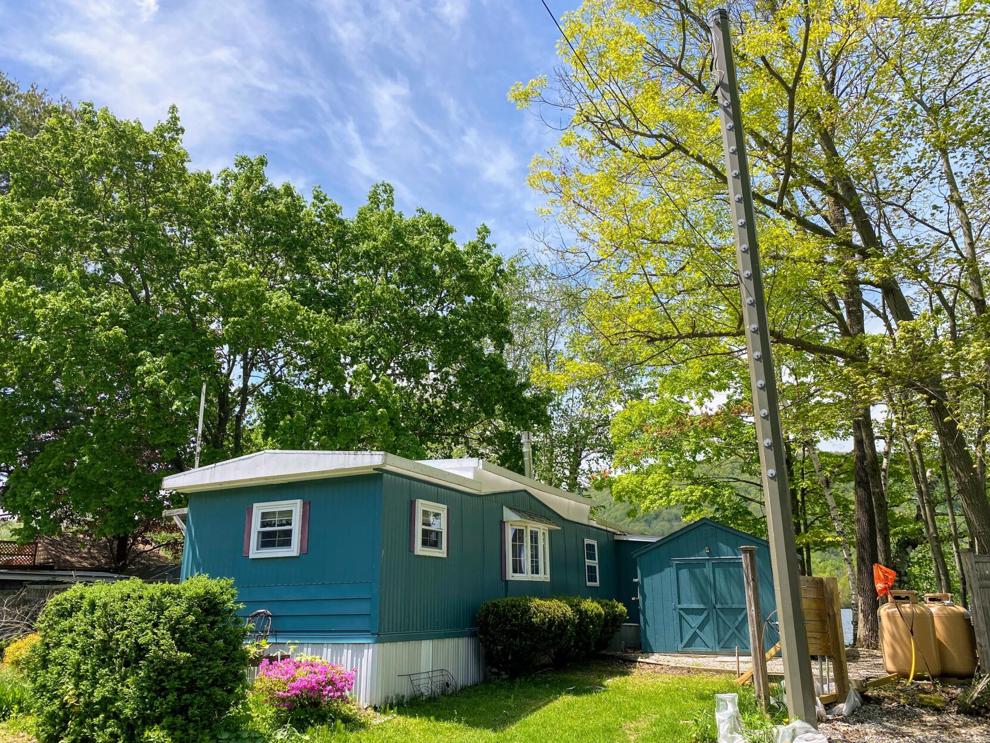 CHESHIRE — The late Charlene Anne Wood loved her little lakeside perch.
Her small blue house, where she lived for 39 years, sits between Cheshire Reservoir and the Ashuwillticook Rail Trail, a few hundred feet down Mallard Cove from Route 8 south of the town's center.
It's a route a contractor for National Grid knows well, after trips over nearly two years to remedy the case of the "weeping" utility pole.
Almost two years ago, National Grid installed a wooden pole close to the right side of Wood's house, just feet from the shoreline.
Within a year, a toxic substance, pentachlorophenol, had leached from the pole and contaminated Wood's drinking water supply. National Grid replaced it with a fiberglass pole, but, as of this week, the company is still working to rid the home's water supply of the toxin, which the federal Environmental Protection Agency will soon ban.
Wood, a Pittsfield native and former General Electric Co. employee, died in July 2021 at the age of 81. Her obituary noted her love for the lake; she served as secretary for the Cheshire Lake Association.
A caretaker for the property later reported that the water smelled bad. According to land records, the 46 Mallard Cove property is owned by Wood's son, William H. Wood II, of Sparks, Nevada.
Carol Francesconi, chairwoman of the town's Conservation Commission, said water tests found concentrations of pentachlorophenol, a wood preservative that's been used since the 1930s, mainly to treat utility poles.
The substance is listed as a restricted-use pesticide by the EPA, which on Feb. 4 ruled that its use will be phased out nationally within five years. The agency said pentachlorophenol poses both cancer and non-cancer health risks to workers in the industrial plants that treat poles.
An EPA fact sheet says the risk to people who live near PCP-treated utility poles "is expected to be minimal."
Soil removal
The Conservation Commission this month gave National Grid permission to remove up to 50 cubic yards of soil around the site of the former wooden pole and to run the groundwater through a filtration system, after obtaining a permit from the EPA.
That amount of soil is roughly 20 full loads for a standard-sized pickup truck.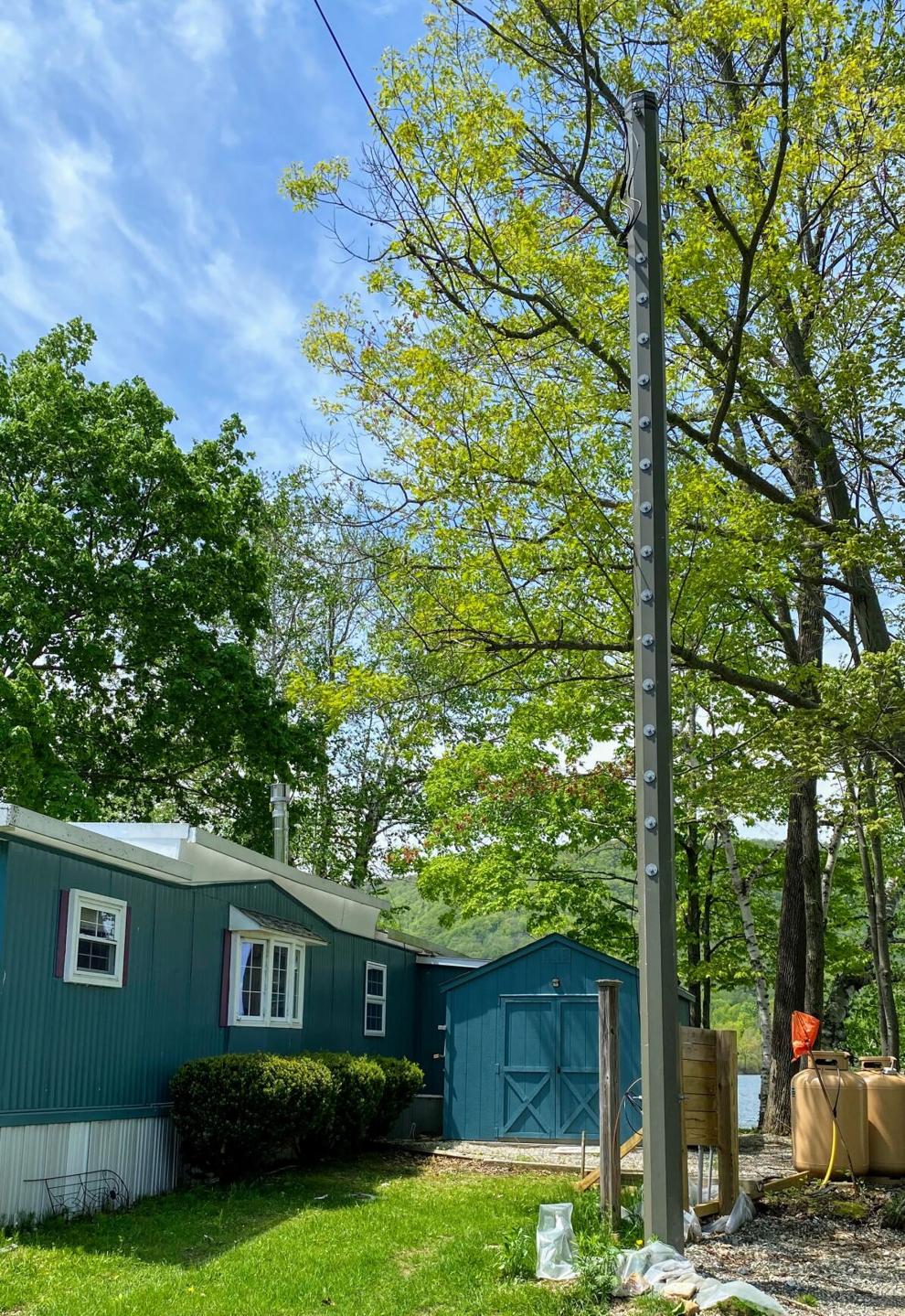 "I would say it's expensive for National Grid," Francesconi said. "It's not something that we've run across before."
Francesconi said the contamination is not believed to have entered the lake, due to the fact that the terrain affected is on a slope below the reservoir.
A company spokesman, Michael Dalo, said National Grid has been paying what it takes to clean up the site. "We are spending whatever is necessary to fix the issue," he said.
The company discovered the problem in late 2020, after a new utility pole was placed close to Wood's home that September. In the months since, the utility has dug out and treated soils contaminated with pentachlorophenol, known as PCP, and installed a water-filtering system.
Dalo said that filtration "has made the affected water safe to drink." No other wells on Mallard Cove were affected by the preservative from the earlier wooden pole, he said.
Across its service area, National Grid hasn't seen anything quite like it.
"The site where the issue has occurred has an unusually shallow water table, and we suspect that this was a significant factor," Dalo said by email, in response to questions from The Eagle.
In the town of Rowe, in Franklin County, another wooden pole was found to have been "weeping excessive preservatives," Dalo said, but did not contaminate a drinking water supply.
In that case, the company planned to remove affected soil and put in a fiberglass pole, as it did on Mallard Cove.
When the pole came out in Cheshire, it was found to be "still slightly contaminated," Francesconi said.
On Mallard Cove, National Grid's environmental consultant, Tighe & Bond, has continued steps to filter ground water around the site of the former wooden pole. The 35 to 50 cubic yards of soil was coming this week out of a narrow hole. "It's more deep than wide," Francesconi said.
Dalo said the work was expected to wrap up this week. When that's done, the utility plans to continue to be involved with steps to filter water to Charlene Anne Wood's former home.
"To ensure clean water is being delivered to the property owner," he said, "for as long as necessary."