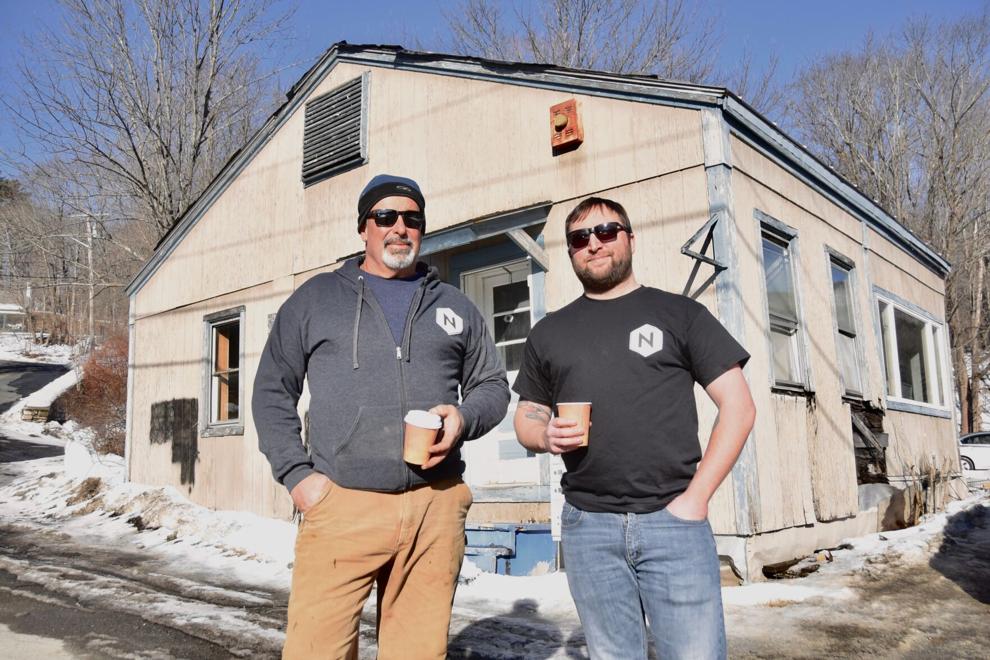 CLARKSBURG — A nephew-uncle duo plans to open the town's first cannabis shop and cultivation facility, a significant investment that would create up to 30 much-needed jobs in the area.
Clarksburg residents Chad Cellana and his uncle, John Cellana, hope to open the shop this summer and the cultivation facility in summer 2023. Both would be located on land on Cross Road, just off Route 8, near Gordy's Garage.
They are seeking licenses from the state Cannabis Control Commission for the store and the 20,000-square-foot indoor cultivation facility. In 2019, their company, New England Reginal Dispensary LLC, signed a host community agreement with the town for the indoor cultivation plan, and in 2021 it was given a provisional license to continue development plans.
Chad Cellana is listed with the state as operations manager of the company, with John Cellana listed as a board member.
They initially only planned on building a cultivation facility but later realized that a retail store on the site would enhance the business, according to Chad Cellana. On Wednesday, he and his uncle signed a host community agreement with the town for a retail store. A community outreach session is set for 6 p.m. March 3, at the Clarksburg Community Center.
"It makes sense, I believe, to be able to sell directly to the consumer," Chad Cellana said.
Between the two projects, Cellana said, the investment easily will exceed "seven figures."
"We are supportive of their efforts," said Clarksburg Town Administrator Carl McKinney.
He said the proposal for a retail store now is allowed in the newly formed Industrial Service Zone, which is designed to allow more retail and commercial activity in a zone that once was strictly for industrial uses. And by improving the property and structures, the town's tax base would increase a bit.
"Clarksburg is a resource-poor community. The town is in desperate need of some new revenue sources," McKinney said. "By bringing a new business into town, hopefully, more commercial activity will grow from there. And it takes what, for years, has been a fallow, vacant site into a productive, useful site."
Chad Cellana said his uncle owns the 7.2-acre parcel on Cross Road, and that the shop would be going into a former sawmill building. The dilapidated structure would need to be cosmetically refurbished inside and out, but the support structure is fine.
Once open, according to the host community agreement, the company would pay a 3 percent-of-retail-sales impact fee to the town.
Chad Cellana anticipates that the store would employ 10 associates, and the cultivation operation would need 20 employees.
"This is a benefit for the business community as well as the taxpayer, and will help to further fund local government," McKinney said.