WILLIAMSTOWN — Liam Boucher, 10, smiled as he scooped goat manure on a sunny Wednesday morning.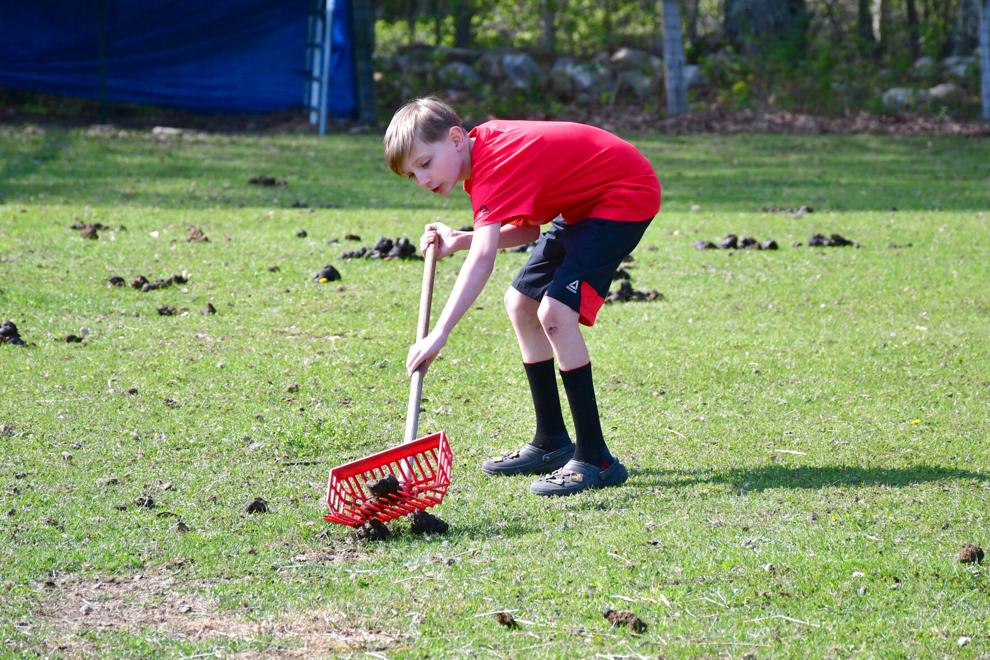 Fellow Brayton Elementary School fifth-grader Analeigh Hernandez-Diaz was not as thrilled about the task. Her favorite part of the farm: "The animals, the smell and the nice view," she said.
When two goats, Remy and Nigel, started roughhousing with each other nearby, students shrieked with joy.
The Brayton students were on a school visit to Cobble Hill Farm Education & Rescue Center, a farm in the backyard, albeit a very large backyard, of former Gov. Jane Swift.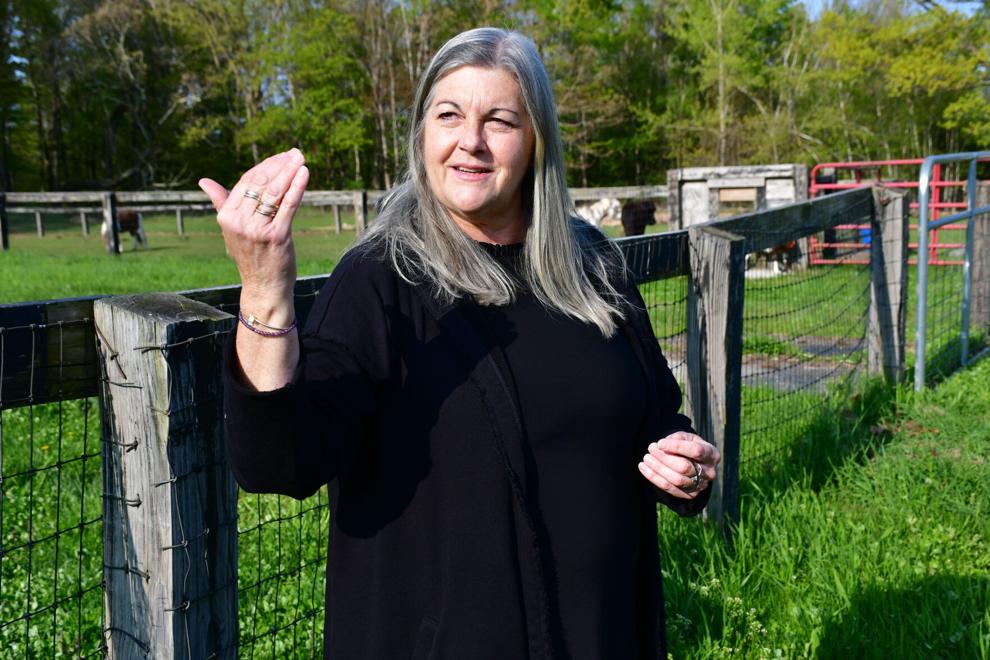 The property sits on a hill on Henderson Road giving way to panoramic mountain views and has been in her husband Chuck Hunt's family for a century. The property is now taking on a new life as a nonprofit, Cobble Hill Farm Education & Rescue Center, or CHARM for short.
Swift and her team started the project last year in the wake of Hunt's death in late 2021. Now they are doing some school visits and gearing up to pilot a summer education program. Two dozen North Adams Public School students, like the ones who visited recently, will come to the farm daily for programming at no additional cost to the district.
"Our hope is eventually to do four times that number of kids, but [we] gotta walk before we run," said Swift, standing between an enclosed area for the two goats and a row of small blueberry bushes. "Although, some days I feel like we're sprinting as a first year."
A North Adams native, Swift was serving as lieutenant governor in 2001 when Gov. Paul Cellucci left office to be an ambassador, making her the state's first woman to serve as governor in Massachusetts.
The education and rescue center is a marriage of her education work background — she has worked as president and CEO of a Boston-based education nonprofit and as CEO of Middlebury Interactive Languages — and her family ties to farming.
Hunt, who grew up on the farm, and Swift owned the farm for the past 20 years. For a while, it was a horse farm. Hunt had then planned to do small batch dairy, but during the pandemic, he found out that he was rejecting his kidney two-and-a-half years after a transplant. He died in December 2021 at 67.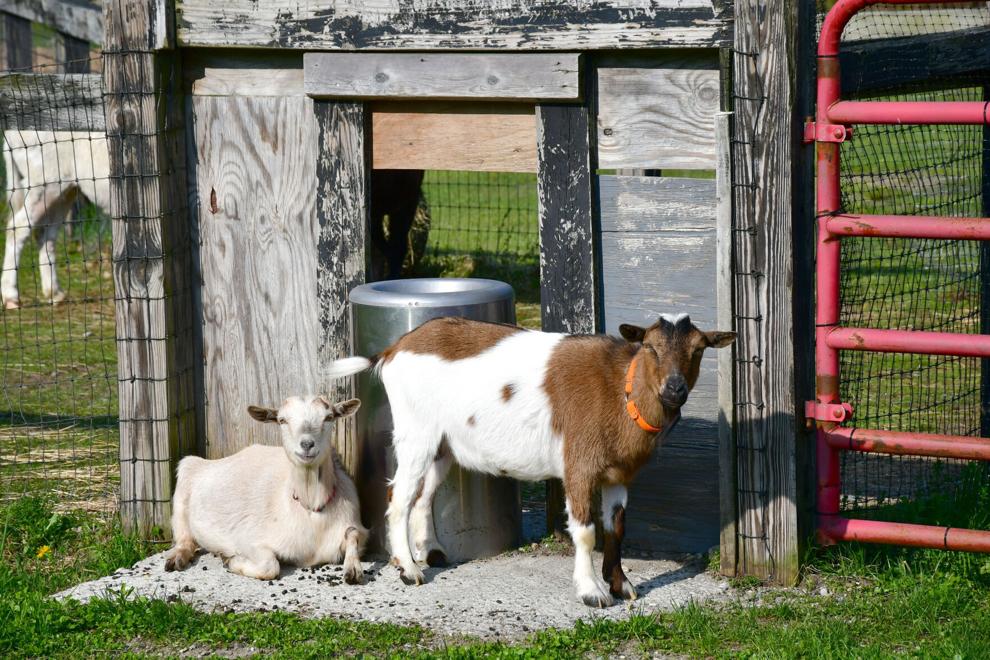 The cows got re-homed, and Swift thought about what she wanted to do with the property. "A property like this, it's hard to explain unless you've lived on one — I can mow and weed whack and I have landscapers, but everything just grows over."
She called Renee DeRagon, a friend who owns Love Us and Leave Us, a dog daycare business in Pittsfield and Lee, to see if she wanted to use the property to expand to Williamstown on the property. DeRagon had always wanted an animal rescue she told Swift, and DeRagon now heads that part of the project.
Swift recruited Sue Wells, who was retiring as head of Pine Cobble School in Williamstown, to be executive director of the education arm of the project.
So far, the farm is not charging students or schools. Wells has been fundraising, and the program got a large grant, Swift said.
This summer, the six-week program will have four lead teachers and several rotations in different areas of the farm. A horticulture station will look at a pollinator garden and growing food, and Jen Leahey, of nonprofit Nature Matters, will lead an animal-focused rotation. Health and wellness will do activities like hiking, and engineering and construction will work on projects like designing and building projects like signs or a shed.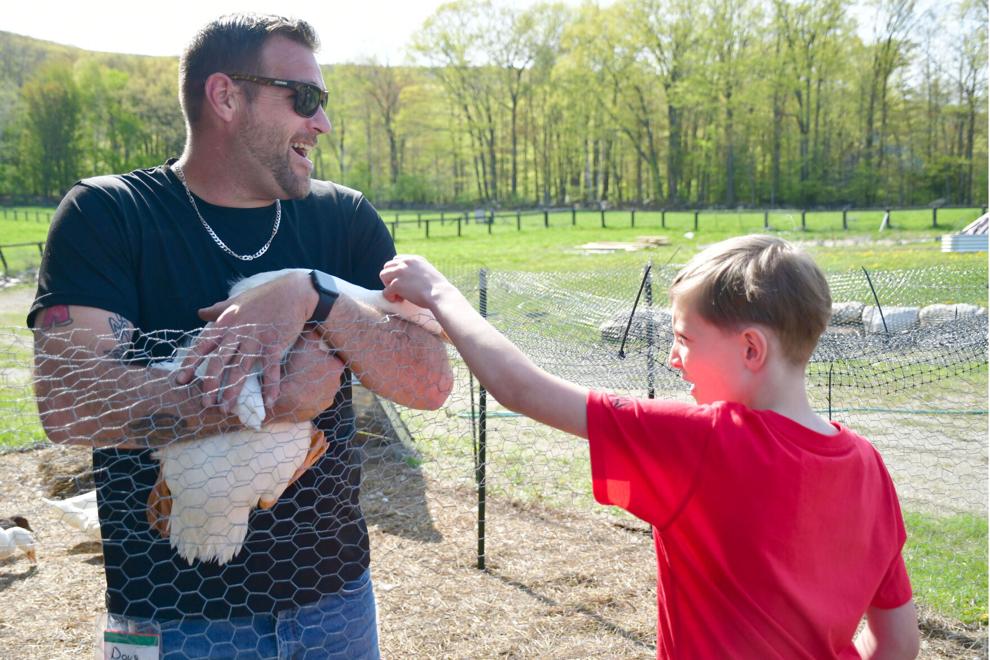 "We feel being on a farm and using their hands and doing more of project-based learning focus will really help them," Wells said. Young people don't always have the opportunity to work with their hands, she said. The curriculum is also focused on skills like communication and collaboration.
"I think it's important to get kids outside," Brayton Elementary School teacher Mary Ellen Ropelewski said during the recent visit. "They really do like it here … The animals are the big draw."
While Wells has a long tenure in education, she doesn't have a farming background. "I'm learning every day," she said. Lately she's been "constantly" reading about bees in preparation to add them to the farm.
Swift, not a farmer by training, is figuring some pieces out. "The funny thing is," she said, "apparently I had absorbed a lot about farming over the last 30 years, being married to a farmer."
She did not expect to end up living on a farm in Williamstown. "The last thing I wanted to do was move to Williamstown. And when I had to admit to the press that I was going to be marrying somebody from Williamstown and moving to Williamstown, it was not a happy day for me."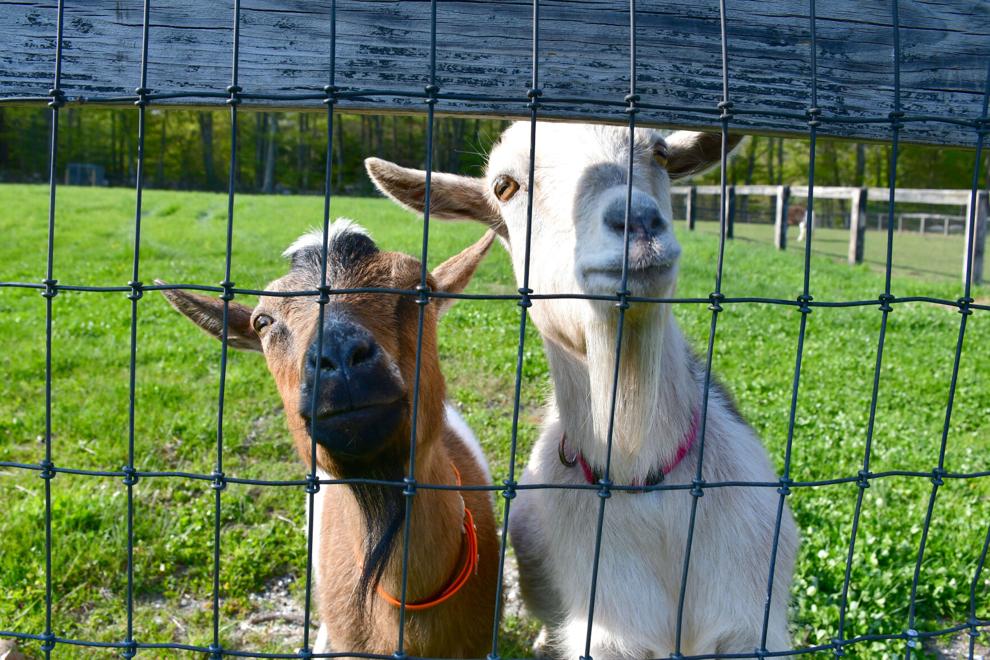 She was proud to be from North Adams, and she also felt a divide between the two communities. Growing up, she never went to the Williams College campus. "I would not have dared to," she said.
Decades later, she taught leadership studies at the college. "My parents were more impressed and surprised that I ended up being an instructor and guest lecturer at Williams for 10 years, than when I became governor, because like Irish, Italian kids from North Adams can become an elected official or governor. Do kids from North Adams become professors at Williams? That's not really ..." she said, trailing off.
Though not what she planned, it was the farm that brought her and Hunt together. In the early '90s, Swift was a state senator and sponsored a bill about milk prices. Hunt, a dairy farmer, used her work as an excuse to talk to her after he saw her campaigning in an intersection, according to a North Adams Transcript article.
Now Swift has taken over as farmer, with help from her team. Along with goats Nigel and Remy, there is Willie, an apple-loving mini donkey, and Midnight, a black mini horse. They had two other goats, Calvin and Klein, and found them new homes in Rhode Island after it was discovered the fencing could not contain them and then ended up in a neighbor's kitchen, Swift said.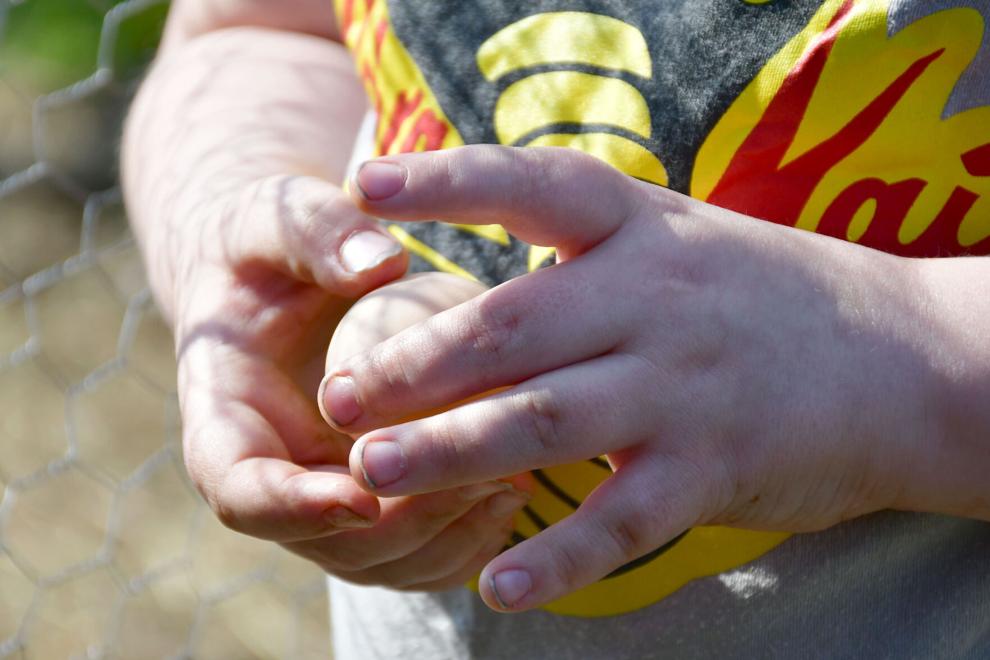 The many birds are not rescued, those Swift bought. She has a fenced in area of ducks and variety of chickens that lay different colored eggs.
"Every time I'm like having a bad day, I order more chickens," Swift said, adding her adult daughters make fun of her for it. As a kid, she hated birds, but she's taken to them now — at least taken to cooking the fresh eggs in eggnog and frozen custard.
Swift seems unfazed by the groups of students, volunteers, farm workers and other people coming through her property, and this summer, college interns will be staying at her house, which she says is too big for one person anyways. By her account, the property has often been a place open to her friends and large extended family.
When there's a celestial event, an aunt and uncle often show up in the driveway for its excellent open dark sky view, she said. Technically, the property is 20 acres, but she and her neighbors have their own agreements worked out. "We don't abide by the lines. It's a rural thing," she said.
On their recent morning visit, Brayton students gathered around Leahey who talked to them about animals. She showed them Jules, an owl, that injured its wing in a car accident and can no longer fly.
"Woah," one student said as Leahey took out a corn snake, "is it venomous?"
It's not, she reassured the students. When the snake wraps itself around her arm and curled up on her sweater, Leahey talked to the group about what it means that snakes are cold-blooded.
Manny Manns, 11, stood nearby listening to Leahey. "The day is going good," he said. "It's fun doing all these activities … it's fun petting all the animals."