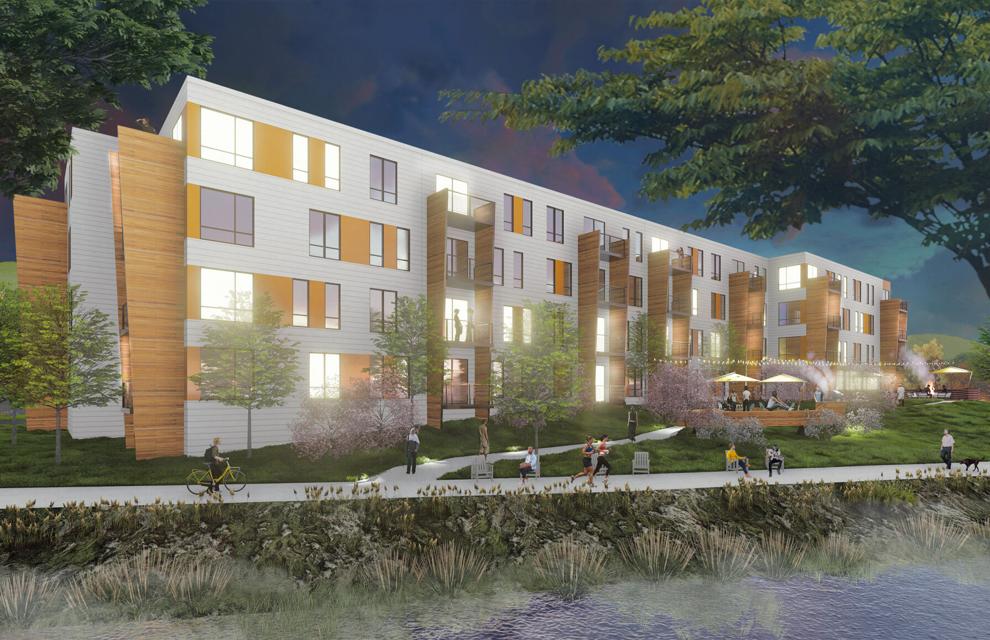 WILLIAMSTOWN — A new apartment construction project is scheduled to bring more affordable housing to town by summer 2024.
The River Lofts at Cable Mills project will consist of 54 apartments, including 27 affordable units, within walking distance of downtown. Construction is expected to begin in early 2023.
The team behind the project, which is owned by Mitchell Properties, is seeking $400,000 in Community Preservation Act money from the town to augment the $26 million in construction costs. This would be the third and final phase of the project.
"We're running out of land," said developer David Traggorth.
The 65,300-square-foot project includes the construction of a four-story building at 250 Water St. Twenty-seven of the 54 units will be limited to tenants who have incomes that are 30 to 60 percent of the area median income — or $40,000 to $50,000 per year — with monthly rents ranging from $400 to $1,000 for a one-bedroom unit.
The other 27 will be market-rate units, with monthly rates starting at about $2,000, according to Traggorth. Construction will include landscaping improvements to the 3-acre parcel to enhance the riverwalk.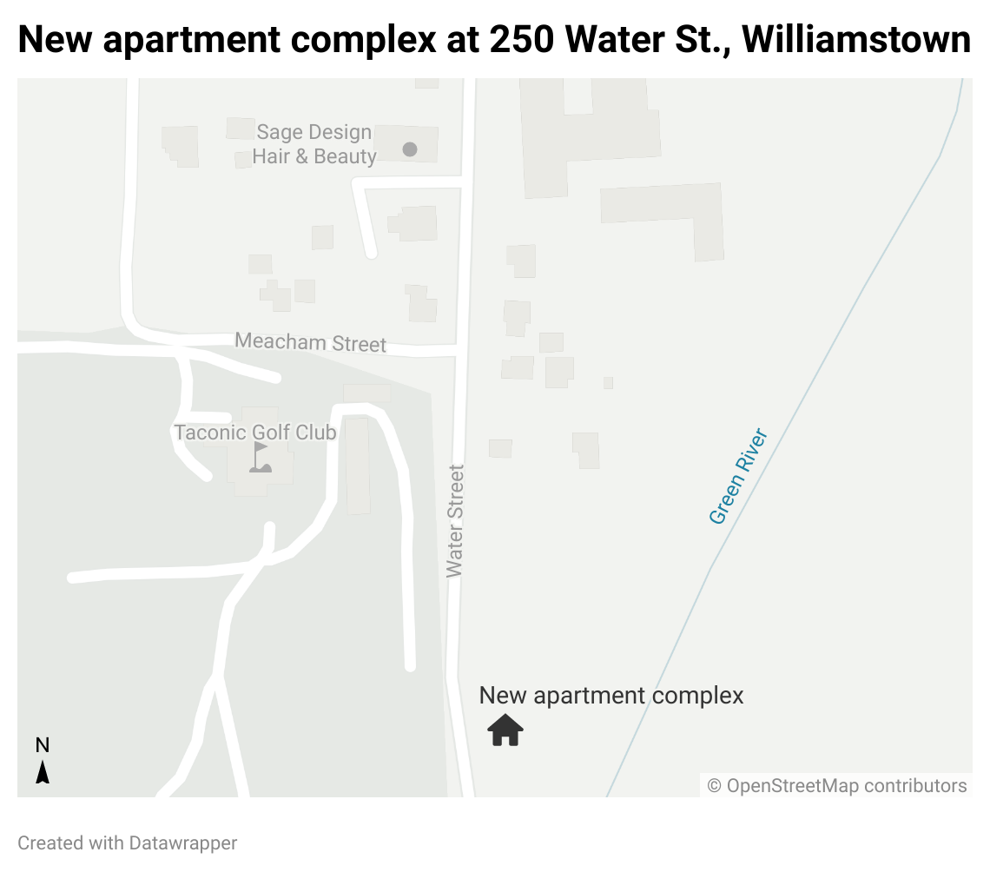 The applicant notes that some local money is required in order to receive additional state money.
In the application, Mitchell Properties described the project as a "vibrant, well-designed, mixed-income community consisting of 54 rental apartments, below-grade and surface parking, indoor and outdoor residential amenities such as a community room, and outdoor grilling area with firepit."
The applicant explained that there is "considerable unmet demand in Williamstown and Berkshire County for both the affordable and market-rate units."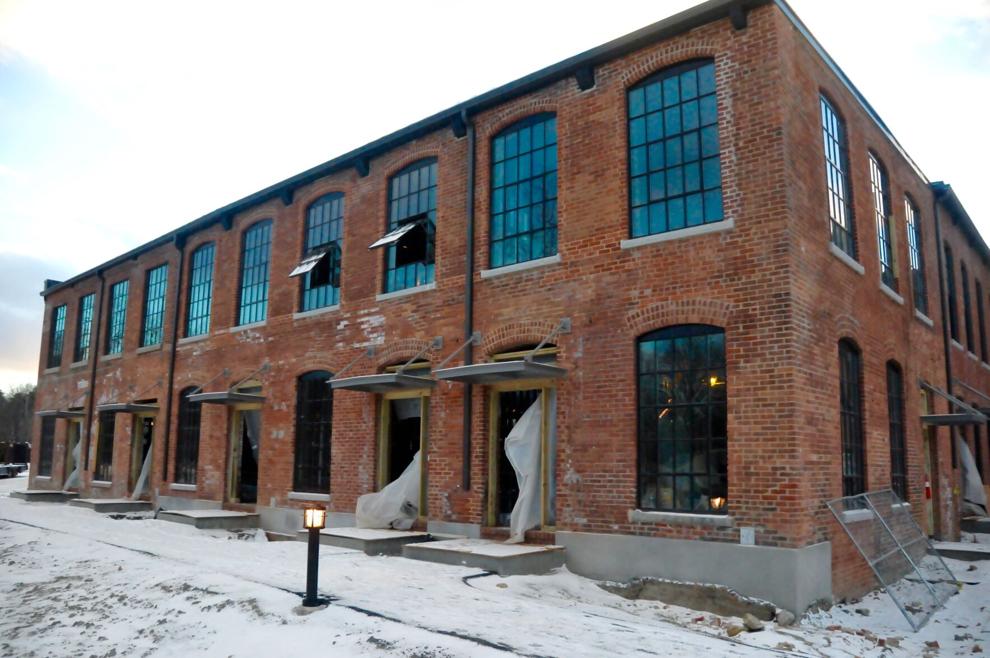 The River Lofts are an extension of the Cable Mills project, which Mitchell Properties completed in 2016, building eight condos along the riverside with plans to construct 12 more. Four more are under construction. Three of them already have been sold, Traggorth said.
Cable Mills has been more than 95 percent full — with a waiting list for the market-rate apartments — since opening.
Mitchell Properties estimated that there are 2,340 income-qualified renter households in Berkshire County for the 27 market-rate units and 9,408 income-qualified renter households qualified for the 27 restricted affordable units. It also will offer covered parking for its tenants, and outdoor decks overlooking the river.
"Cable Mills showed us the strength of the rental market in Williamstown," Traggorth said.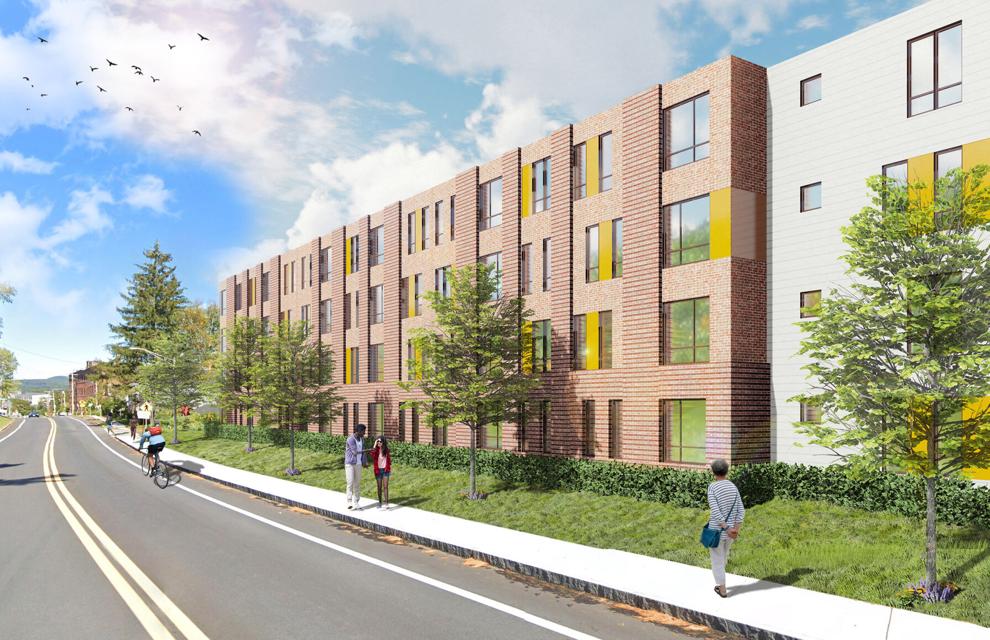 Local permitting has been completed, and the architectural and engineering design, conducted by ICON Architecture, is at 75 percent of completion.
The request for $400,000 from the Community Preservation Act would be paid out over several years. If approved by the Community Preservation Committee in February, it would have to also be approved by voters at town meeting this spring.
The original mill was built in 1873, as the A Loop & Co. twine factory, but it closed 10 years later. By 1892, Boston Finishing Works had begun a bleaching dye operation, which ended in 1906. It later was taken over by the Boyd Corduroy Co. in 1912, as a weaving and finishing mill.
It held on until it closed as a result of the Great Depression in 1930. In 1936, the plant was bought and enhanced by Cornish Wire, which sold it to General Cable Co. in 1984. General Cable closed in the early 1990s.
In 2003, Robert H. Kuehn's company, Keen Development Corp., bought the property from General Cable for about $400,000. Demo work had been started when Kuehn suffered a heart attack and died in 2006.
It was sold to Mitchell Properties in 2007 for $3 million.
Already, there are about 136 people residing at Cable Mills. The new building will house about 120 new tenants, Traggorth noted.