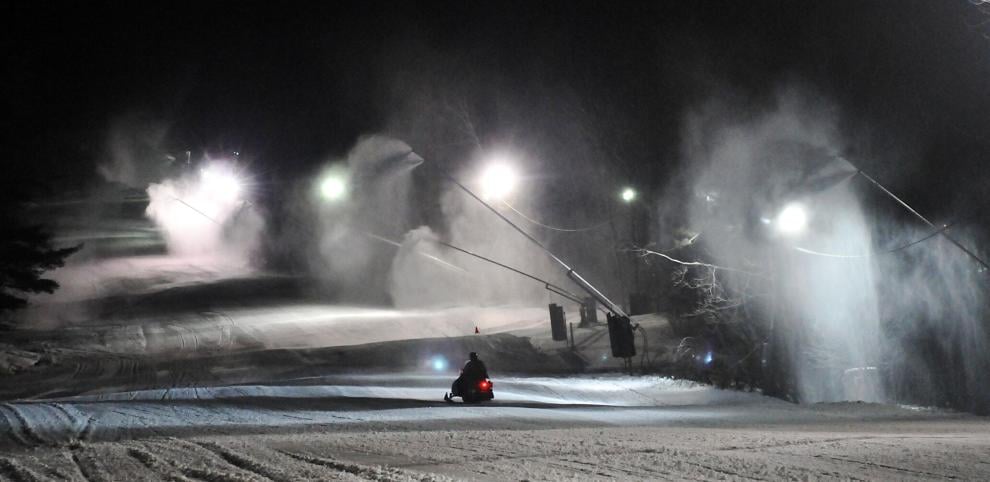 HANCOCK — Fatal accidents among professional snowmakers like the one that claimed the life of a woman at Jiminy Peak Mountain Resort earlier this week are rare, but industry experts say the job comes with a lot of risks.
Kimber Francoeur, 30, died Tuesday when the snowmobile she was operating collided with a snow groomer. The Occupational Safety and Health Administration is investigating the crash.
"We are aware of what happened and a complaint officer is assigned to look into it," said Mary Hoye, area director of the Springfield office of OSHA.
Workplace fatality accidents related to moving vehicles are "not an unusual hazard," Hoye added. "Backing accidents in general occur too many times at construction sites, warehouses and other sites."
She said dump trucks and forklifts are often involved in such incidents. Hoye noted that a fatality involving a snowmaker has happened at least one other time in New England that she is aware of.
A snowmaker's mission is to keep the snow guns functioning and to move and groom the manmade snow to cover the slopes for a skier-friendly experience. A majority of their work is done at night, especially in the early ski season. Hostile weather, such as high winds, icy footing and deep cold, are not uncommon, although at a certain point they are called back to the lodge for shelter.
Snowmakers are charged with making sure the high pressure air and water hoses are attached to the guns properly and functioning correctly all the way up and down the mountain, on every ski slope. It involves using snowmobiles and big snow groomers that level and smooth out the snow base.
Jiminy Peak employs about 18 snowmakers. Hoye said Tuesday's accident will be "fully investigated," and the process will involve witness interviews and reviews of incident reports and other paperwork at the resort.
The probe will determine if any safety standards apply to this incident, and if so, whether there were any violations of those standards. If violations are found, efforts will be made to alter procedures and workplace practices to prevent a similar occurrence and would typically involve a fine.
"But if OSHA finds there is a hazard, but no standards were violated, it would issue a Hazard Alert Letter," Hoye said, and work with the employer to minimize or eliminate any future hazard.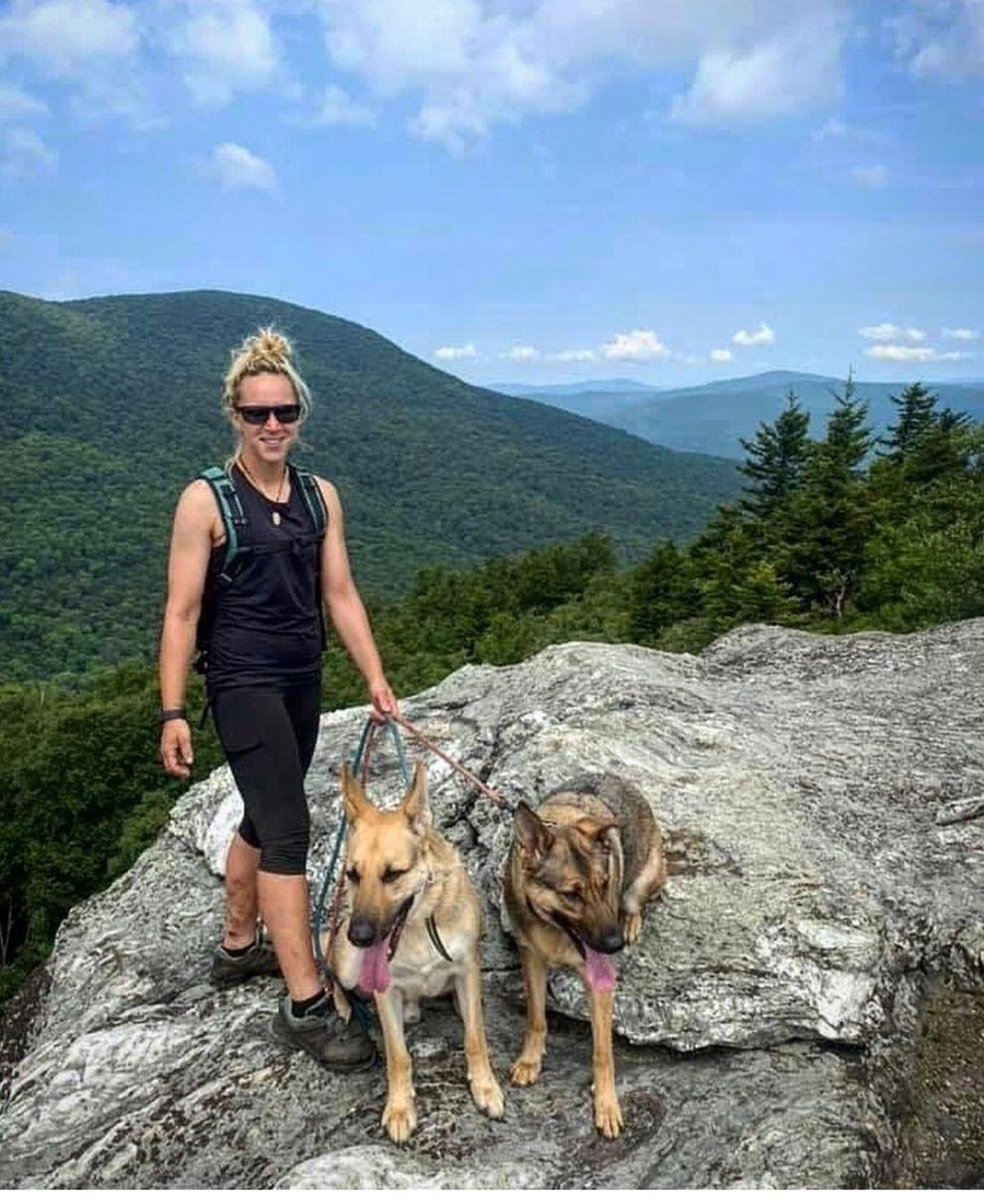 The Berkshire District Attorney's Office ruled Francoeur's death an accident. Francoeur, a lifelong Berkshires resident who most recently lived in Adams, had worked at Jiminy Peak as a snowmaker for around 10 years.
'Preventable death'
Meanwhile, the Massachusetts Coalition for Occupational Safety and Health (MassCOSH), an independent nonprofit, cautioned other employers to keep employees informed and fully trained when working around moving vehicles.
"Although tragic events like this are most likely to occur at construction sites and loading docks, workers working around mobile equipment in any setting are at risk," the agency noted. "It is extremely important that employers train their employees to be aware of the paths of moving vehicles, backing vehicles, and blind spots, and implement safe equipment operation practices."
The agency also points out that the state of New York classifies ski area employees as having high injury rates and that the snowmaking profession is an especially high-risk occupation.
"It is heartbreaking to start off the new year with a preventable worker death," said MassCOSH executive director Jodi Sugerman-Brozan. "Working around large, mobile machines is very dangerous and occupational fatality data backs that up. Employers should regularly train their employees on work zone safety and how to stay safe around machines that can so easily take a life."
"For ski area operators and our industry, the safety of our employees and guests is not only a priority — it's a core value — and it is top of mind every day in our operation," noted Adrienne Saia Isaac, director of marketing and communications for the National Ski Areas Association.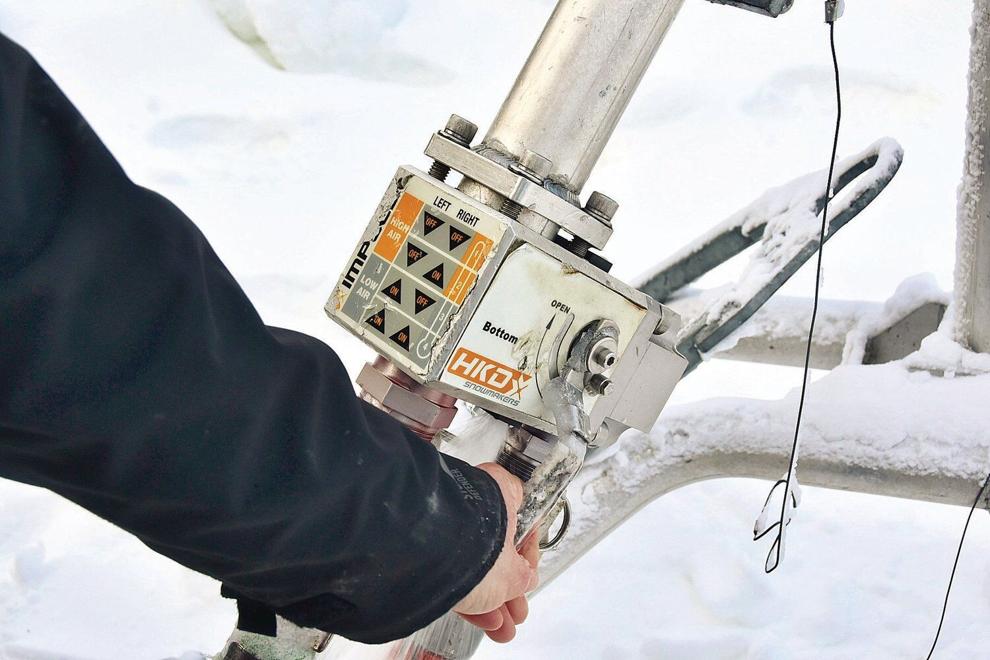 Isaac said ski area snowmobile deaths are "extraordinarily rare. The ski industry, as a whole, shares and highlights those rare incidents to help us all learn and protect each other."
She said that ski areas train regularly on safety protocols in all departments, especially for on-mountain safety.
"Working outside in a winter environment with snow, ice and freezing temperatures, with industrial machinery, poses especially unique challenges for the ski industry," Isaac said. "Mitigating risk in an environment like this requires heightened situational awareness and attention, but some things also remain out of our control."