NORTH ADAMS — A large property on Eagle Street that long has been empty might become an apartment building.
Veselko Buntic, the New York City-based developer who submitted a proposal to redevelop the Mohawk Theater, recently submitted plans to the city to develop 34-36 Eagle St., a property known as the Tower and Porter Block, into an eight-unit apartment building.
In 2016, Buntic and a then-business partner purchased the building for $60,000, and in 2018 proposed a 27-room hotel for the property. That project tentatively was approved by the Planning Board in 2018, on the condition that developers work with the city on parking needs, but the hotel did not materialize.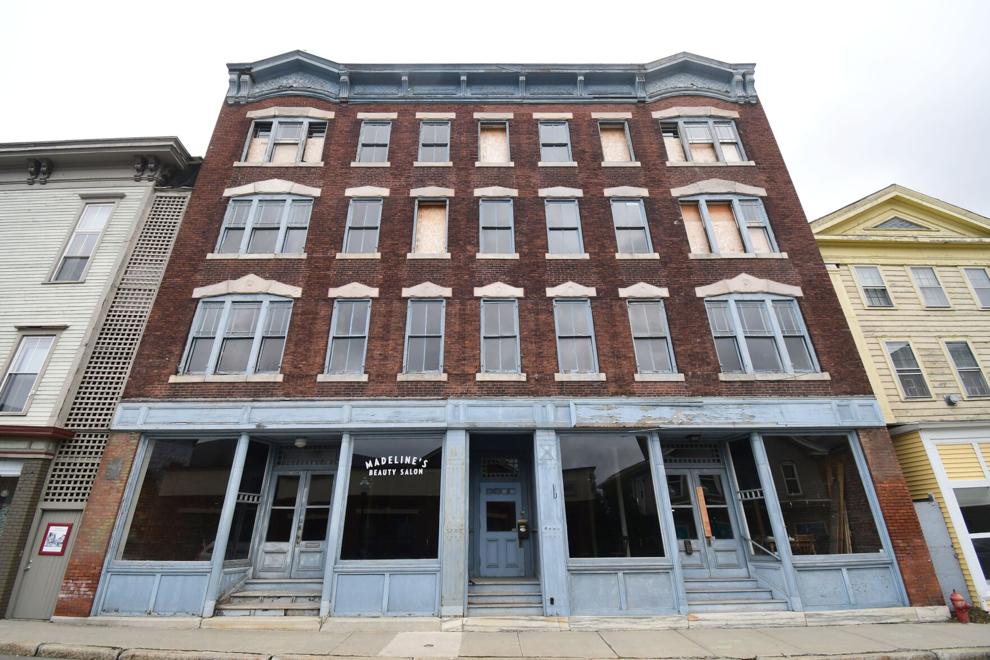 Since then, Buntic has said he plans to turn the Dowlin Block, 101-107 Main St., into a hotel.
At a special meeting last week dedicated to Buntic's Mohawk Theater proposal, City Councilor Keith Bona noted that, from the outside, it seemed that no progress has been made on the Tower and Porter Block. Buntic said the main hurdle was his business partner, whom he no longer is working with. If it were just him, Buntic said, the Eagle Street project would have been done in two years.
If given city approval, work on the Eagle Street apartment project would start in the early spring and take 16 to 18 months to complete if there are no problems, Buntic told the City Council last week.
Buntic submitted architectural drawings for the apartment building to the city. His proposal will be taken up at a Planning Board meeting scheduled for 6 p.m. Monday, via Zoom. More meeting information can be found on the city's website.