CHESHIRE — A dreary concrete retaining wall has come alive with colorful flora and fauna thanks to dozens of volunteers.
The lengthy, roadside structure along Route 8 is bursting with flowers, woodland creatures, a variety of trees and a river, capturing the Berkshires' beauty.
Pittsfield artist Stephanie Quetti and well-known area muralist Mike Carty lead the project, which began in early October and wrapped up for the season just before Halloween. They and community members transformed the 438-foot-long structure — about the length of 1 1/2 football fields — into an artistic display of the four seasons.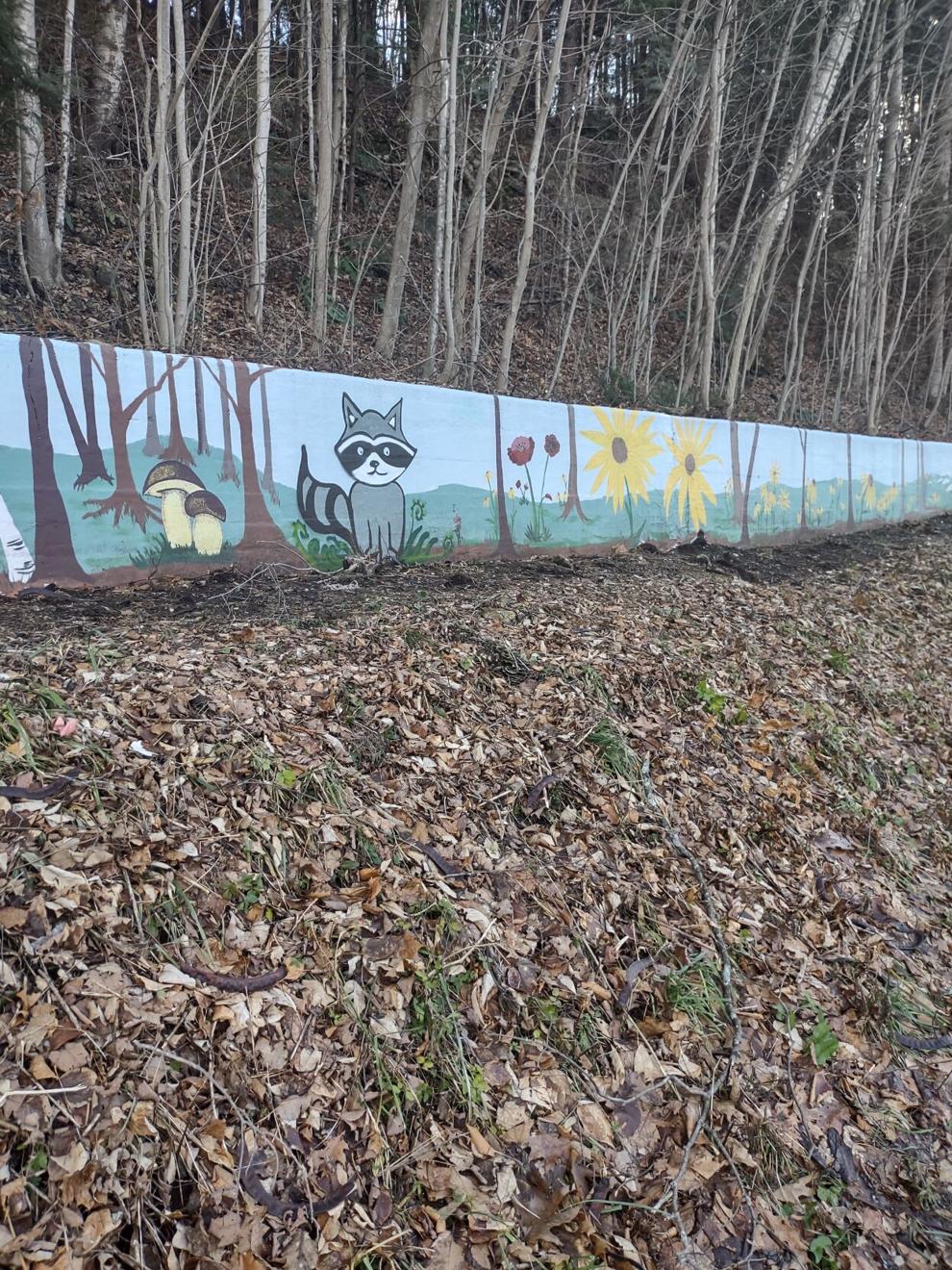 The community based project is just about complete, with one more painting day to be held next spring, according to Quetti.
"It became a spectacular volunteer effort. We had 10 volunteers each of the 6 days we painted during the time of Oct. 16 to Oct. 28," she said. "We even had people who don't like to paint who wanted to be part of the project."
In all, it took some 40 volunteers working a total of 10 days to power wash, prime and paint the wall, organizers said.
Underwritten by the Cheshire Community Association, Quetti was one of three women who spearheaded the project that grabs motorists' eyes as they pull into the rest stop across from Cheshire Reservoir, about a quarter-mile north of Whitney's Farm Market and Garden Center.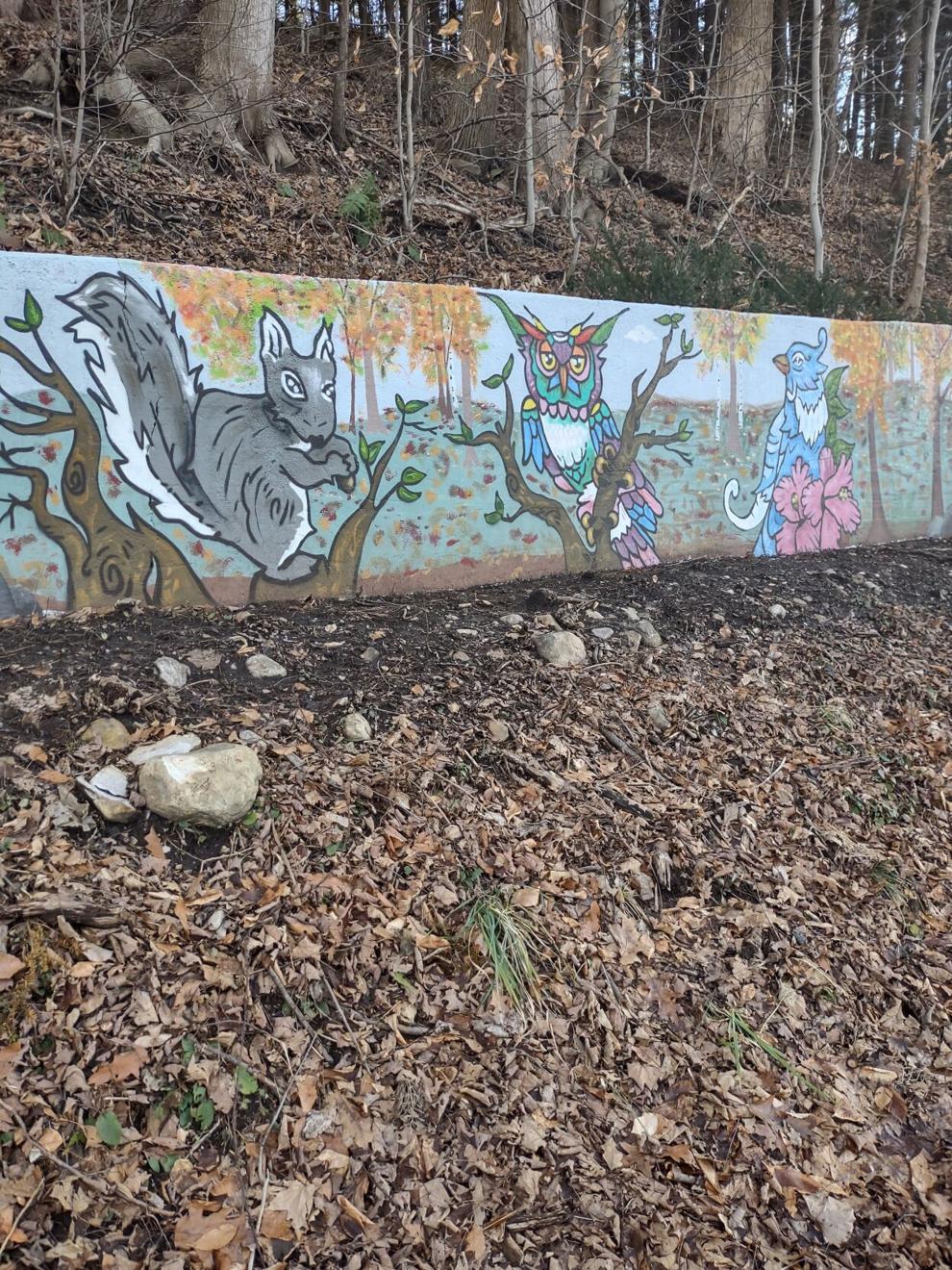 Quetti says Carty and the volunteers did most of the painting, with her sketching out each section for the volunteers to work on.
""[The mural] belongs to the community, for sure. I don't own it at all, it belongs to the people," she said.
Jill Reynolds — artist and owner of Cheshire Glassworks — conceived of the artistic endeavor, titled "Wildlife Through the Season." Reynolds and her husband, Jeff, had long eyed the gray, drab spot as a potential piece of art.
Jill Reynolds says the artwork exceeded her and Jeff's expectations.
"We drove by after a snowfall and it looked so bright, so awesome," she said. "Some people asked us who put up the wall, not realizing it had been there for a long time."
The third key organizer behind the mural is Maureen Riley-Moriarty, who worked her way through the red tape to secure a permit from the Massachusetts Department of Transportation, since Route 8 is a state highway.
Also, she wrote the grant to land a $4,300 award from the Cultural Council of Northern Berkshire to pay for related expenses.
Riley-Moriarty was impressed by the public response to the mural as it was being painted.
"We had people drive by, cheer and honk their horns," she said.