NORTH ADAMS — Jurassic steampunk. Sophisticated dinosaurs.
That's how owner Keith Bona describes the theme of Noradamus Wilson's Emporium Snack Bar, a cafe that opened Friday in Berkshire Emporium & Antiques.
The snack bar is in honor of the large dinosaur outside the shop, Noradamus Wilson, who got his name in a naming contest and has become a shop mascot.
Inside the snack bar, black and white dinosaur portraits line the wall. On top of a bookshelf sits a large dinosaur bust with a top hat.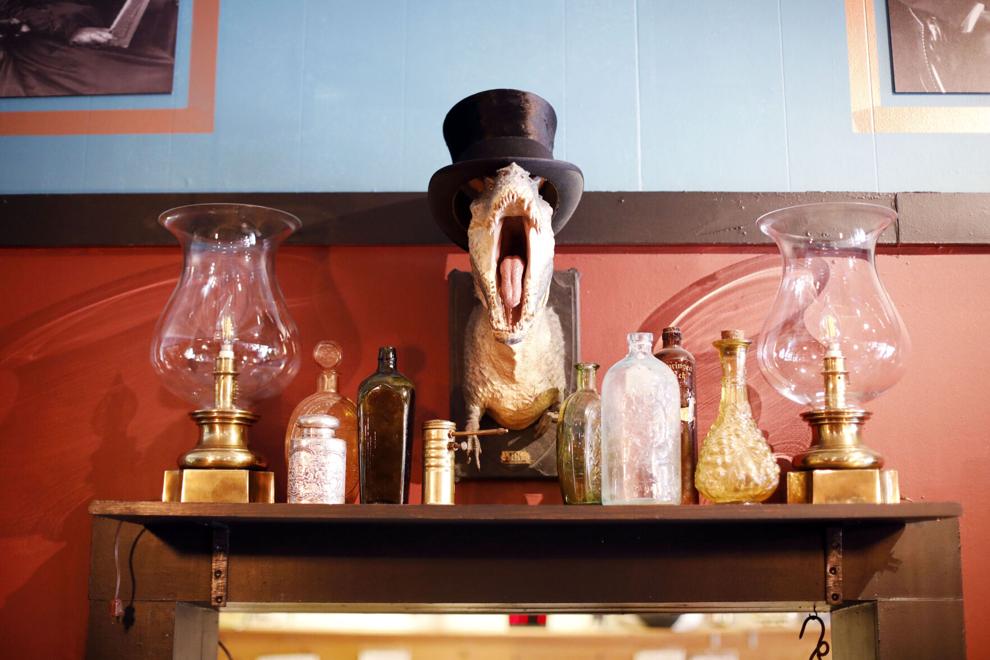 Muffins, chocolate chip cookies and Shire Donuts were among the offerings Friday. The cafe also serves Dean's Beans Coffee, and Bona is working on adding an espresso machine and plans to add rotating food options like chili, breakfast sandwiches and grab and go foods.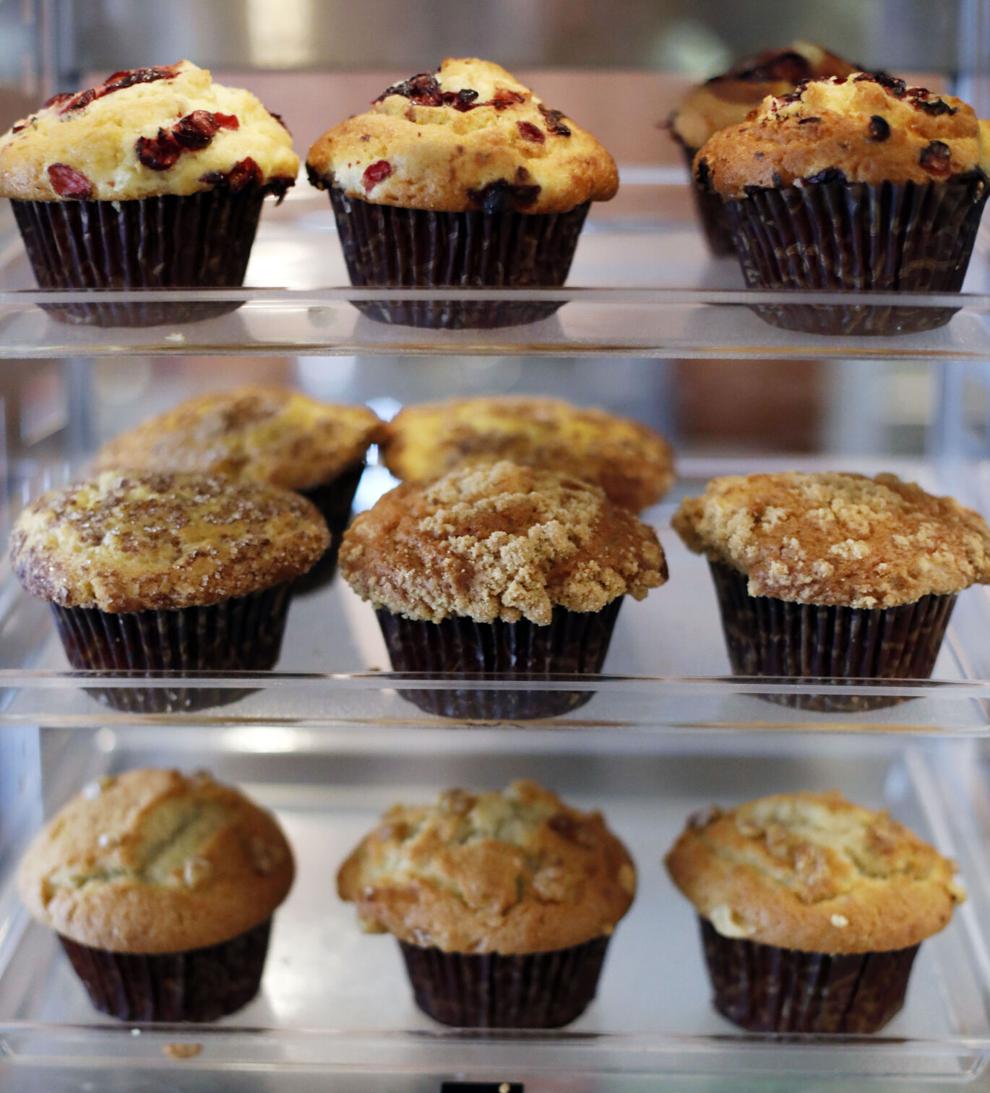 "I love to bake and cook, so it's going to be a revolving selection," Bona said earlier this year.
The space was previously occupied by Bailey's Bakery, which recently moved into its own space. The Emporium has long had a coffee option, and Bona, who also owns the Emporium, wanted to continue to offer it. He plans for the snack bar to be open the same days and hours as the Emporium. According to its website, the Emporium is open from 10:30 a.m. to 4:30 p.m. Sunday through Wednesday and from 10 a.m. to 5 p.m. Thursday through Saturday.