NORTH ADAMS — Michael Camerota had to learn how to forgive himself.
Before he moved to North Adams, before he started helping other people who are struggling with substance use disorder, before he made plans to open his own recovery program, he had to make peace with the past.
"I've seen so many people die," he said. "I've seen so many people lose their lives. And now I think that it's my turn to reach out and give back to people what the system has taken from me for all these years."
Camerota spent two decades in the grip of addiction. He joined gangs, sold drugs, went to jail, tried to get clean, and returned to heroin and other substances over and over again. By his own estimate, he was hospitalized more than 100 times.
A couple of years ago, he moved to the Berkshires, and, this time, recovery stuck.
"As soon as I forgave myself, it didn't get easier quick," he said. "It took awhile. But, once I forgave myself, I started to make little goals. And after I'd make one goal, I'd accomplish it and make another goal."
Step by step — that is how Camerota tackles his own recovery, and that is how, in his role as a peer counselor, he tries to help other people struggling with addiction.
As fatal drug overdoses have risen across the country, Camerota's job brings him face-to-face with people who are using, and his work fits into a web of services operating under a harm-reduction model: keeping users alive and safe until, like Camerota, they are ready to get clean.
Sitting in the kitchen of his spacious first-floor North Adams apartment, he told The Eagle about his vision for the future, and what it took to get to the present. It was early spring, and Camerota was about to turn 40.
"Forty years old," he said, early in the conversation, leaning back in a chair and petting his tiny dog, Zelda. He repeated the number a few times, as though an affirmation for younger versions of himself who could not have imagined reaching that age.
"Right now, this is the longest I have been out of institutions, jails, recovery programs, my whole life, since I started using," he said. "The longest ever. Ever. And it took years."
'A prayer'
As a child, Camerota watched his biological parents struggle with drug and alcohol addiction, and he still can picture his mother, perched at the window, staring out at the street.
"I'm praying," she would tell him.
"That was her prayer," he said. "Waiting for her drugs to come."
He eventually was placed in foster care and then adopted. By his teens, he had started to abuse drugs and alcohol. When he first used heroin, he remembered how his biological mother had called it her "medicine" and how peaceful she would look when she used.
"A lot of my life was hopeless," he said. "I've been to the worst of the worst. I spent a lot of my life running away from reality, running away from everything life had to offer."
In the Springfield area where he grew up, Camerota soon joined a gang, comforted by the idea that people cared about him, and he was admitted frequently to psychiatric hospitals between long stints in prisons and jails for using and selling.
"I'd be in the psych hospital every week, or every other week," he said. "Then I'd get out, and a week later get committed again."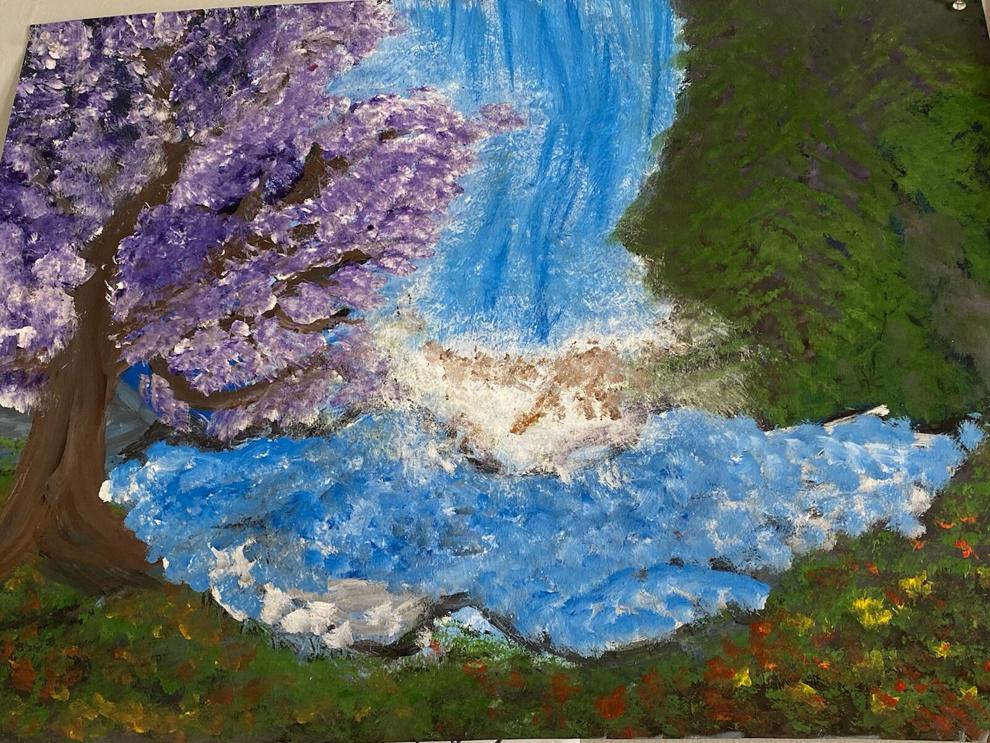 At one point, he says, he overdosed six times in seven weeks.
"I just didn't care," he said. "I didn't care about my life. I didn't care about anybody who loved me. All I wanted to do was run and run to get high. I thought drugs had everything in the world to offer, but I was blindsided."
Over the years he was using, Camerota estimates he went to more than two dozen different treatment programs, often forced into them by the criminal justice system.
"I was very institutionalized," he said. "I would hurt myself. I cut myself for years. I didn't feel safe anywhere."
He cannot pinpoint exactly what changed a few years ago, when Lowell police found him after he overdosed in a snowbank and he was admitted to a recovery program in Worcester. But, something had shifted because, from there, he would move to northern Berkshire County, make huge strides in his recovery and become a role model for people struggling with addiction.
Recovery
Opioid use disorder affected more than 2 million people in the United States as of 2018, by federal estimates — and opioid-related overdoses kill about 50,000 people each year, the country's most lethal drug epidemic ever.
In the Berkshires, 256 people died of opioid-related overdoses from 2010 to fall 2019, according to state data. The fatality rate surged over the course of the decade, with four deaths in 2010 and 41 in 2018.
There is no silver bullet for opioid use disorder, as Camerota and millions of other people have learned, but providers use a combination of treatments, including, but not limited to, medication, behavioral therapy and peer support.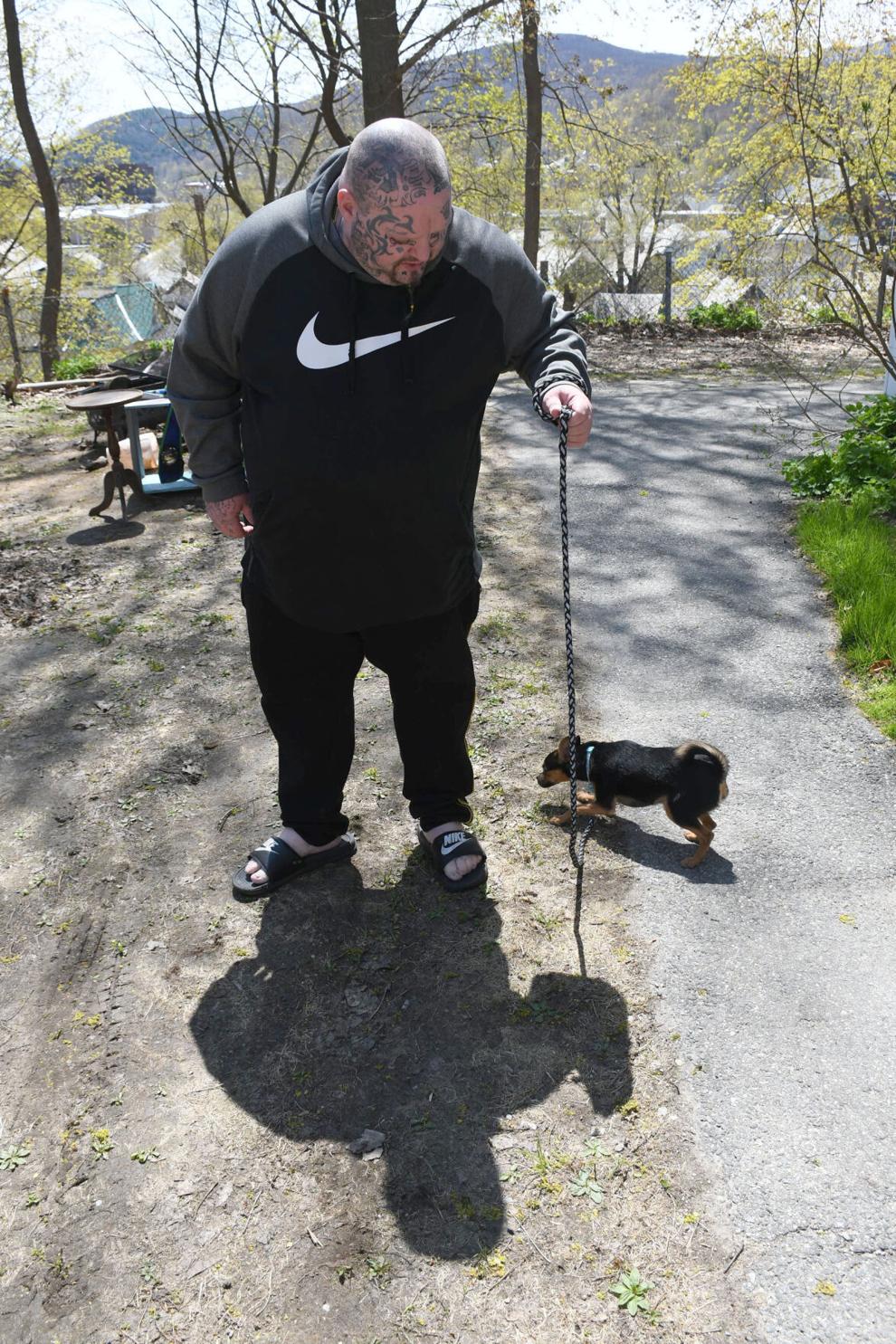 All of those have played a role for Camerota. Between therapy, his work and monthly shots of vivitrol — it's a drug that blocks the effects of opioids — he has learned how to make recovery work.
He says there was a moment, a few years ago, when everything just clicked.
"I think I scared myself a lot by the time I got to Worcester," he said. "I realized my life was just gonna be downhill if I didn't make changes."
After several years in and out of the Worcester program, Camerota moved to a recovery house in Williamstown and, while there, physically separated from his past and his old friends, he began to appreciate his new home. He took walks in the woods, threw rocks in the river and made a connection with an older man in the house that changed his perspective
"He was always laughing," Camerota said. "And it kind of made me think, 'It makes me feel so much better to make this guy happy, to make him laugh.'"
About that time, he also met a peer counselor from The Brien Center who planted a seed of recognition about what he could do with his life.
A calling
The "peer counselor" for substance use disorder treatment has roots in the 12-step programs' concept of a sponsor, says Sharon Reif, a professor at Brandeis University who researches health services.
"Peer counselors have a broad scope," she said. "You can meet with somebody, you can talk to them about what they did today, you can brainstorm with them about what they need to help their recovery."
The position has grown in prevalence over the past decade, Reif says, and many peer counselors now work in paid positions, with connections to treatment organizations and hospitals, helping bridge the gap when someone is ready to go into treatment.
"The peer counselor, they got to recovery despite all their challenges," Reif said. "And if you're using, when you see people who are able to make something new with their life, and they went through the same process as you, it helps."
The support goes both ways. For Camerota, the job has provided meaning and structure to his life, a way to give back to the community where he committed to his own recovery.
Last year, Camerota moved from the Williamstown house into an apartment in North Adams, where he has decorated the walls with his own artwork — a purple tree blossoming beside a waterfall, geometric red and black lines radiating off a face etched in marker.
"Since I've been clean, I love art," he said. "I love painting. I love writing. I love music."
He also got his first job as a peer counselor last year, with the Wildflower Alliance, formerly known as Western Massachusetts Recovery Learning Community, a peer network that offers mental health support across Hampshire, Hampden, Franklin and Berkshire counties.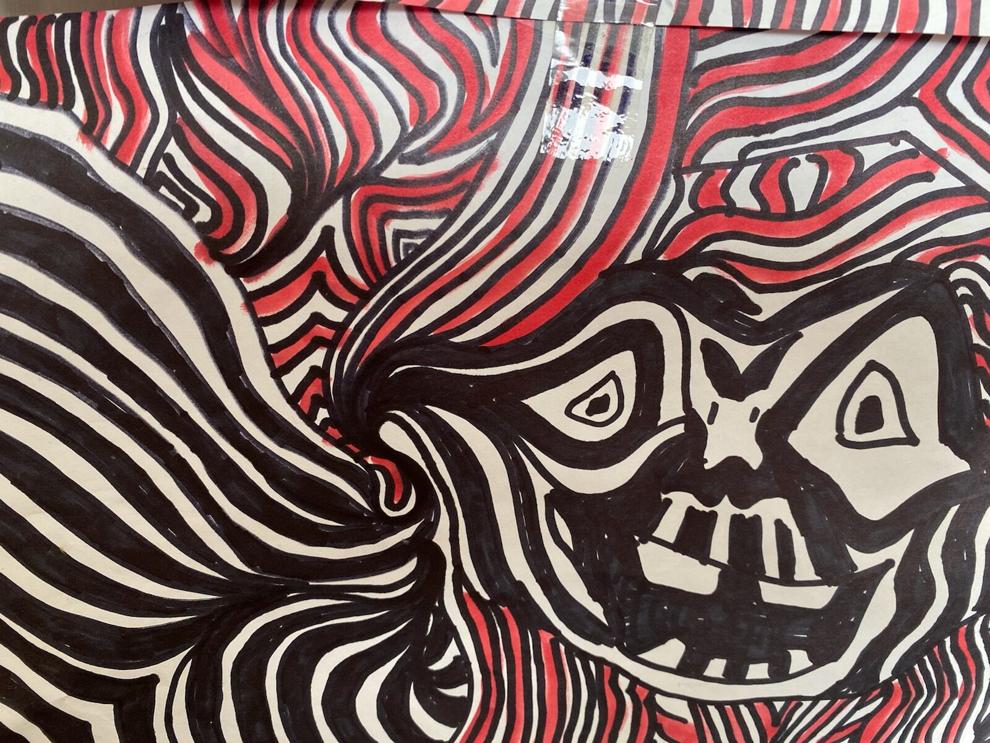 Several times each week, he drives down to Pittsfield to work with people struggling with addiction and mental health issues, many of them actively using, some homeless.
"I'm a peer, and I'm there to share my experiences, strength and hope with them," he said. "I'm just there to help people get through the day, to guide them and let them know their life can change."
His goal is not to push people into treatment, but to keep them safe, and to make sure they know someone cares about them. For many of the people he works with, that support is no small thing. Camerota remembers visiting a young man the day after an overdose.
"He was going through some stuff with his family," he said. "And he actually opened up to me. And I said, 'You know, bro, if you ever need even a hug, I'm here.' "
At that invitation, the man immediately turned around and gave him a huge hug.
"And I knew, then, this is my calling," Camerota said. "Since I've been through this whole thing, they can open up to me. And I feel humbled by that. I feel trusted."
The HOOD
With almost a year of helping people in recovery under his belt, Camerota hopes to take his own experiences, positive and negative, and use them to build a new program. His vision is a small group home in northern Berkshire County, with about seven to nine beds, called "Helping Others Obtain Determination," or HOOD.
"You know, people say they're going to the hood to get their drugs, go to the hood to get popping," he said. "No, it's going to be, 'You're gonna go to the HOOD to get your s- — together.' "
In the HOOD, he says, participants would have a packed schedule, with self-help groups and myriad activities, including opportunities to find new hobbies and build positive habits.
"We don't want to say, 'Go to this program, don't drink, don't do drugs,'" he said. "We need to let them know why they're in the program, what the program is for. Not just keep them there, then boot them out."
He wants to teach others the skills he has learned — identifying personal triggers, setting incremental goals and accomplishing them, and celebrating even small victories.
"Addiction is big," he said. "Addiction is hard to overcome. Anniversaries and milestones should be very much mentioned and celebrated, because that's accomplishment."
Mostly, Camerota hopes he can help other people find their own motivation to get clean. He knows he never can force someone into treatment. But, once they are ready, he wants to remind them every day why they should follow his path.
"I want to show people that recovery is a gift, and a skill," he said. "To have them feel like they're accomplishing something. To know they're saving their own life. Because when you get clean, it's your life that gets better. You get your life back, your pride back. It's everything."