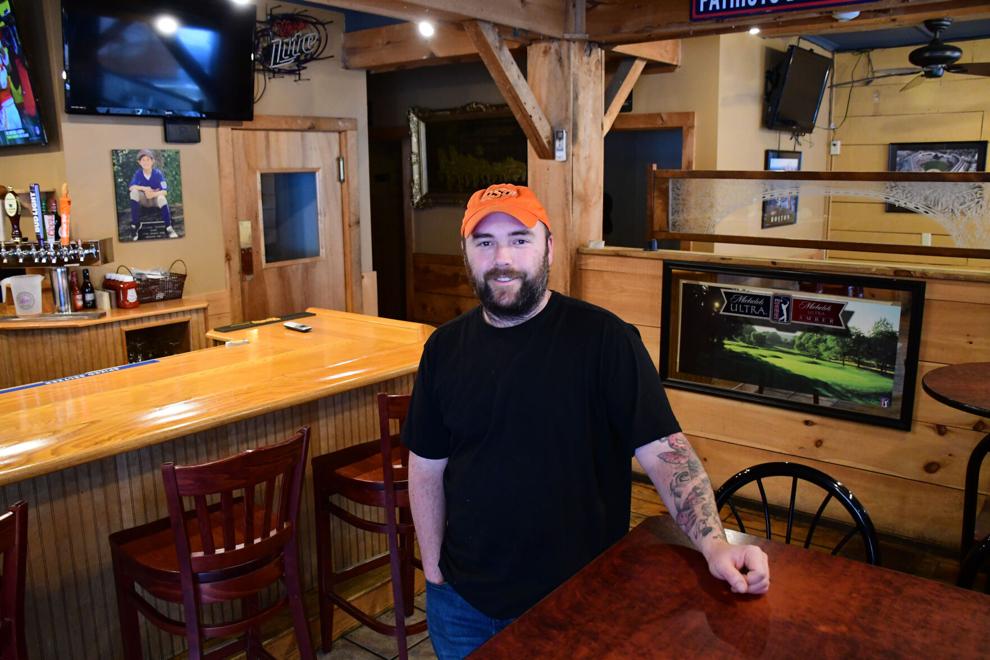 NORTH ADAMS — Kayla Bradbury remembers several years ago, her husband, John Bradbury, said to her, "I wish I could own the Hot Dog Ranch."
The Savoy couple would regularly bring their kids to the restaurant on State Street. "This was our place," Kayla Bradbury said.
Now, it truly is their place.
John Bradbury and co-owners Jason Koperniak, Christopher St. Cyr, and Mitchell Bresett, purchased the building and equipment, and are reopening the space Thursday with a slightly different name. The new owners didn't buy the business, John Bradbury said, so now, the restaurant is simply called The Ranch. A large "opening soon" banner hangs on the building. The Hot Dog Ranch been closed since late August.
Much of it will remain the same. The space still has a sports pub vibe, and some of the same staff will be working there. Though many businesses are scrambling to hire right now, The Ranch is staffed and ready to open, John Bradbury said. "We've been super fortunate."
It features a full bar, and will soon offer Keno. "A lot of people come here for the lottery," he said. "It's a big part of this."
In the past, John Bradbury managed the clubhouse at Forest Park Country Club in Adams, among other related jobs, and he had long been interested in The Hot Dog Ranch.
Though running the restaurant is his job now, "we're here to have fun," John Bradbury said, standing behind the bar counter on Tuesday. "It's our second home," Kayla Bradbury added.
The owners are also having fun with their company's name. The LLC that owns the business is called Four Wieners LLC.
Although "hot dog" isn't in the restaurant's new name, never fear, it will certainly still be serving them. The business brought in a chef and made changes to the menu, but "we kept some favorites," Kayla Bradbury said. That includes mac and cheese bites and the restaurant's signature mini hot dogs.
"The Hot Dog Ranch was known for the mini hot dogs," Kayla Bradbury said. "We'll have all the fixings," she added. No need for a plain dog: in addition to chopped onions, sauerkraut, mustard and ketchup, there's extra topping choices on the menu like beef chili sauce, warm cheese sauce, and hot pepper relish.
New additions to the menu, John Bradbury said, include chili, chowder and chicken wings.